REVIEW OVERVIEW

SUMMARY
Hey, fellow vape enthusiasts! I recently got my hands on the G Pen Dash+ dry herb vape, and let me tell you, it's been a game-changer for me. This little device packs a punch! It comes mostly charged and I have only had to charge it once in the time I've had it which is a great feature. A friend said this put them in the perfect spot between using carts and smoking. Which I have to agree with. And while enjoyable smoking to get your THC is probably the least healthy way to do so. So I am always excited to try alternatives like dry herb vapes, and edibles.
You can check out our video review of the G Pen Dash+ Vaporizer here.
Pros:
Sleek and compact
Great performance
Simple to use
Cons:
Recommendations: None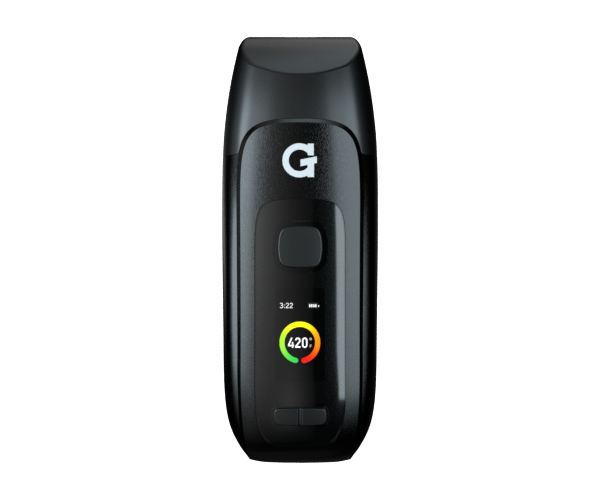 Sleek and compact
The first thing I noticed, off top, is how sleek and compact the device is. It's super portable, fits comfortably in my pocket, and doesn't scream "vape" when I use it. Please note, it does scream if the weed is loud. I wouldn't recommend this or any dry herb vape for anywhere you need to be a bit discreet. Either way, the matte finish and screen that's literally better than some phones I had back in the day gives it a look that I absolutely love.
Great performance 
The performance is where the G Pen Dash+ really shines. The heating system is fast and efficient, delivering smooth and flavorful hits every time. The ceramic oven ensures even heating and preserves the flavor of my herbs. Plus, the vapor production is impressive for such a compact device. I've been pleasantly surprised by the clouds it can produce. I prefer to turn the heat up so I can have bigger clouds but I would also be aware because this can sometimes result in a quickly cooked pack.
One thing I appreciate about the G Pen Dash+ is its simplicity. It's incredibly easy to use, even for beginners. The interface makes it straightforward to turn on/off, adjust the temperature, and enjoy your session.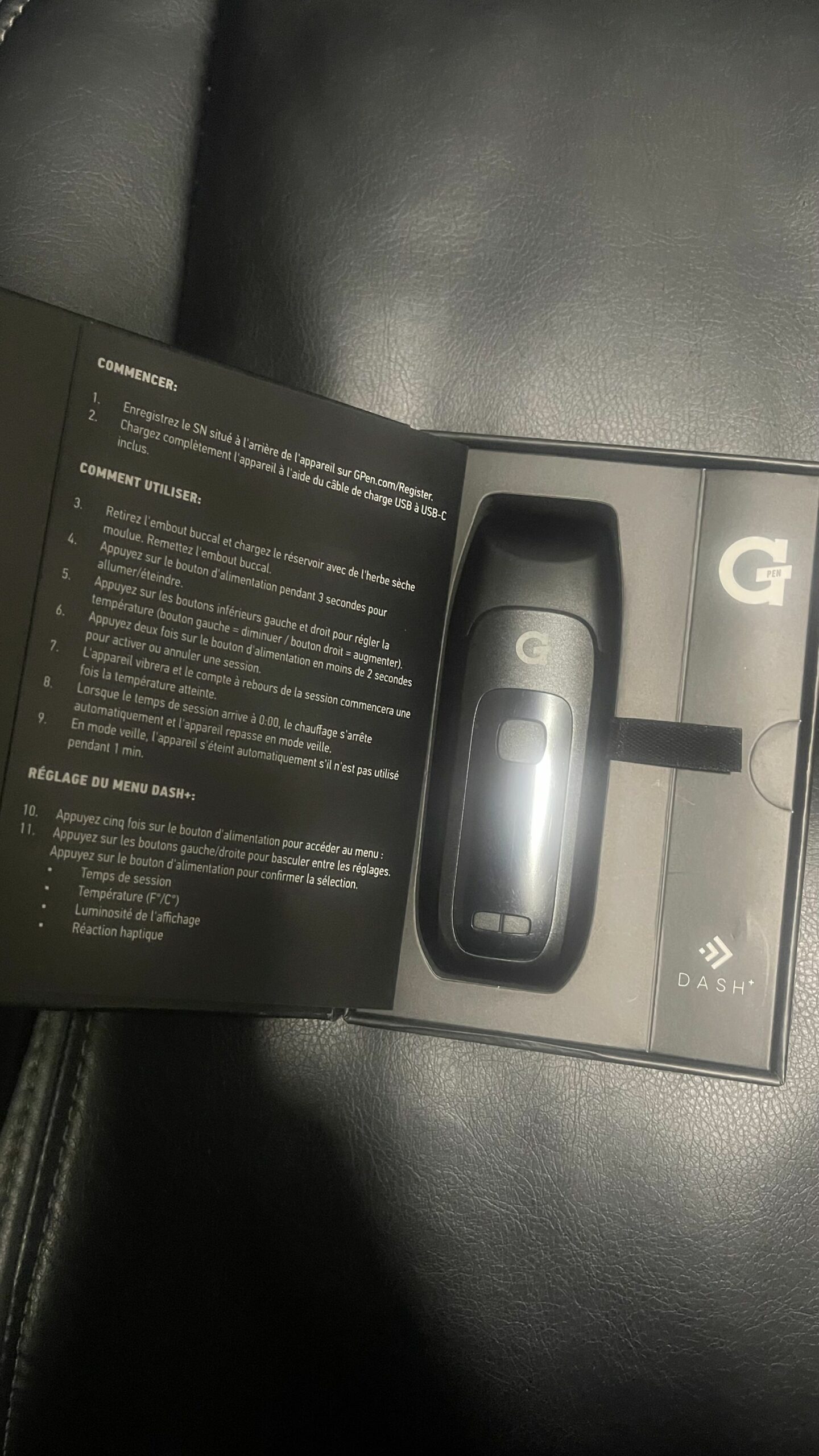 Easy to clean 
Cleaning is a breeze as well. The vapor path is easy to access and maintain, which ensures the purest and tastiest vapor. The magnetic mouthpiece is a nice touch, making it quick and hassle-free to load and unload the oven. Honestly, the ease of use cannot be overstated. I have tried so many products at this point and even with instructions some of them are not the easiest to figure out. And honestly, that's always a drawback of the experience for me.
As frequently, if I'm trying to get high I am stressed out for some reason. Creating a practical logic puzzle to use some of these devices makes it not even worth the effort sometimes. Luckily, the G Pen Dash+ is simply in a different category. It has a great battery an excellent design and is super easy to use as well! I really think the only cons to this device are just drawbacks to dry herb vapes in general.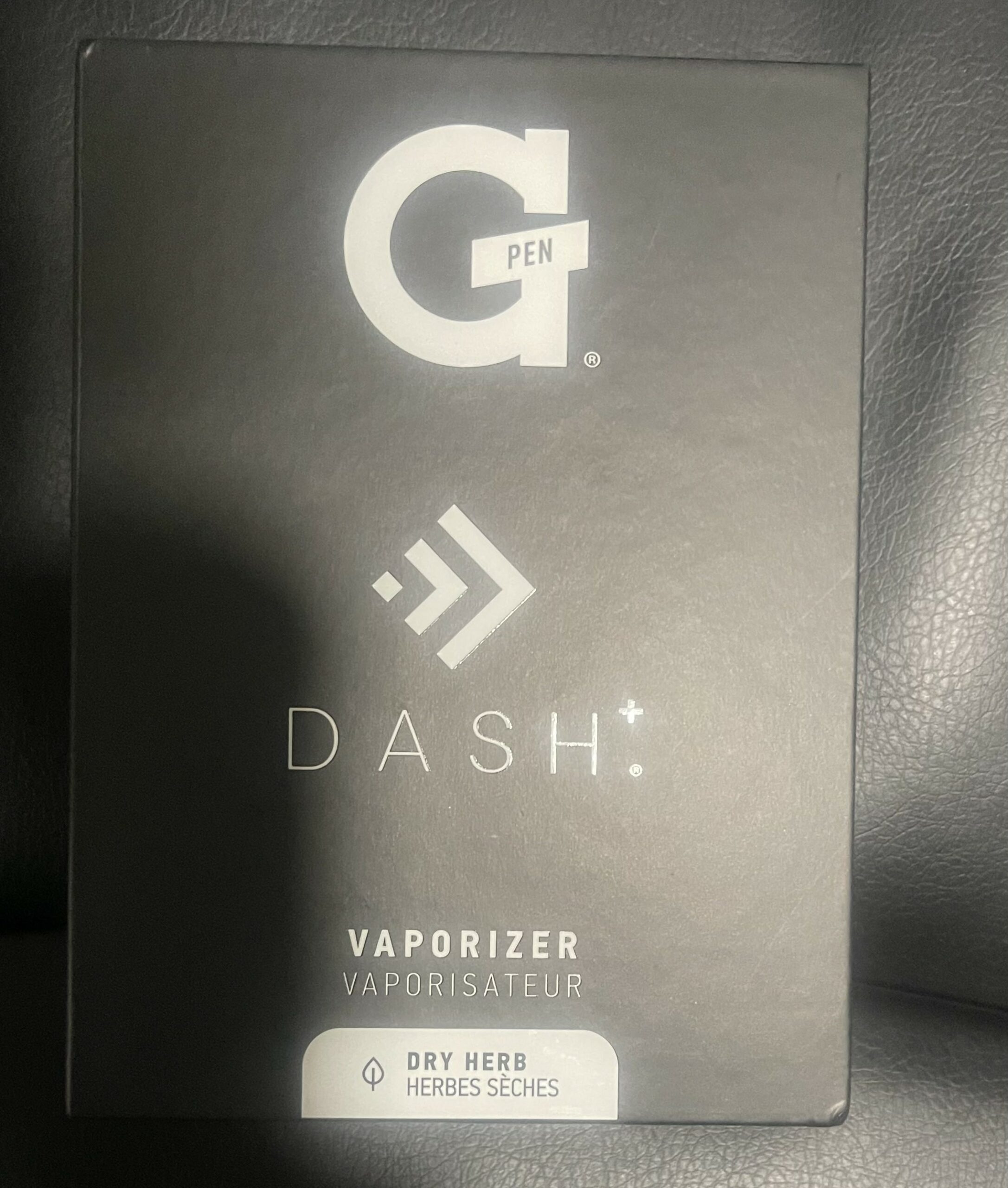 Concluding this review 
Overall, I have to say the G Pen Dash+ is a fantastic dry herb vaporizer. It delivers great performance, has a stylish design, and is incredibly user-friendly. Whether you're a seasoned vaper or just starting out, this little gem won't disappoint. Give it a try, and I'm sure you'll be as impressed as I am! The current price of Dash+ is $149.95. 
You can find out more about G Pen products here.
Readers, share your vaping stories here in the comments or in our spiffy little forum.