REVIEW OVERVIEW

SUMMARY
Woohoo! It's equipment reviewing time! Now on our roster, we have the Stache Grynder. Firstly, let's give a round of applause for the dual use of "Stache" and "Stash"; definitely cute and memorable. And we love cute and memorable around here! The Stache Grynder is a 5-chambered beast with a hidden storage compartment, herb chamber, pollen screen, and pollen protector. It uses a unique technology of "rounded teeth" rather than sharp-edged teeth. So, does this unique grinder work? Let's dig in and find out! 
Pros:
Unique pin teeth design
Grinds really evenly
Decent-sized grind pieces
Big chamber
Cons:
Bits of weed get stuck
Can't turn it both clockwise and counterclockwise
Recommendations: None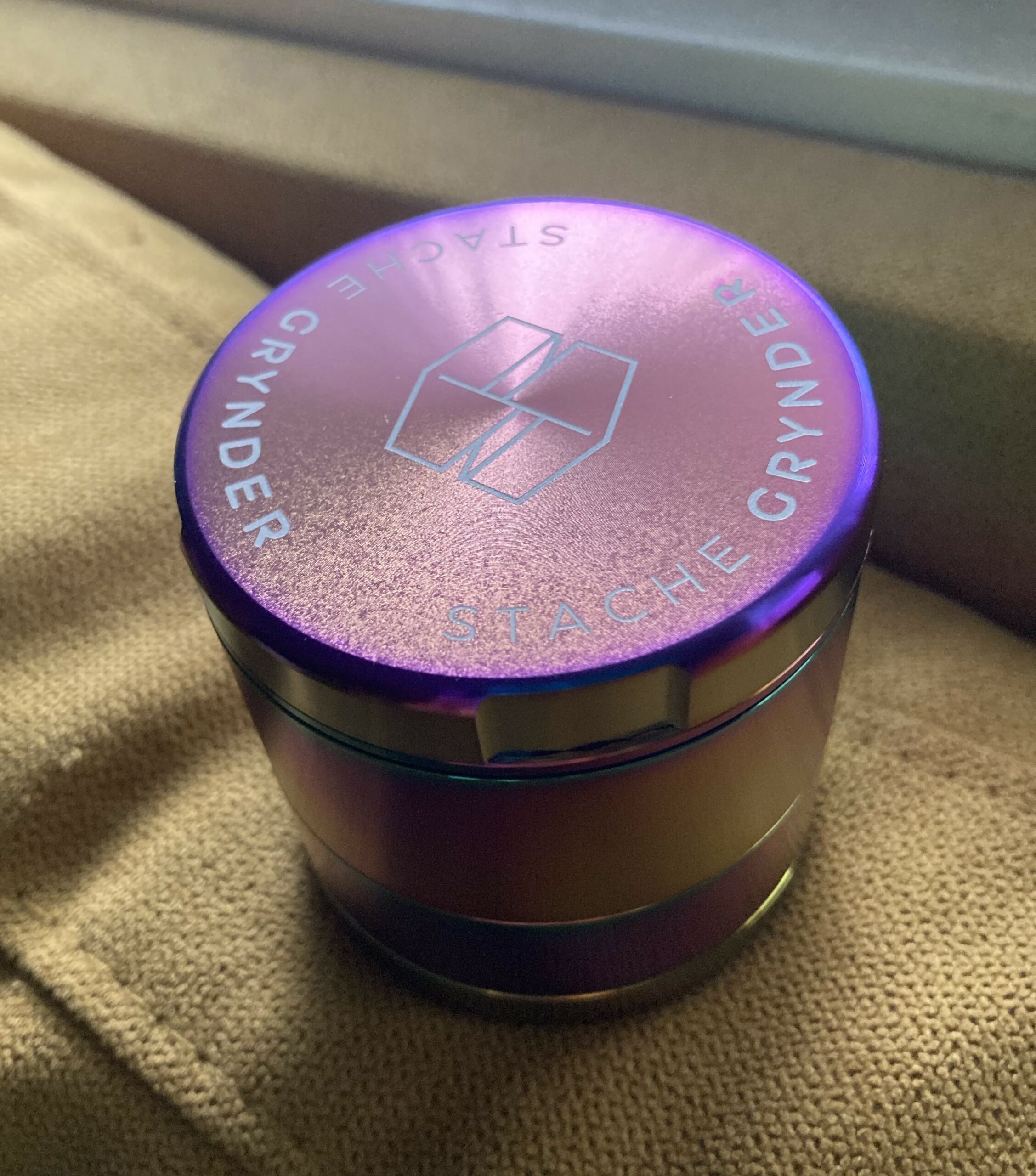 The outside design is meh, but the inside of it is cool
This grinder's design isn't anything to write home about. It's a standard-looking grinder on the outside. It came in the iridescent rainbow color, which a lot of grinders come in. The truly unique design of the Stache Grynder comes to light when you open it up. Inside the main two components are a set of rounded teeth, which is something I've never seen before in a grinder. How will something so tiny and not sharp grind up some sticky-icky? Well, I got to it to find out.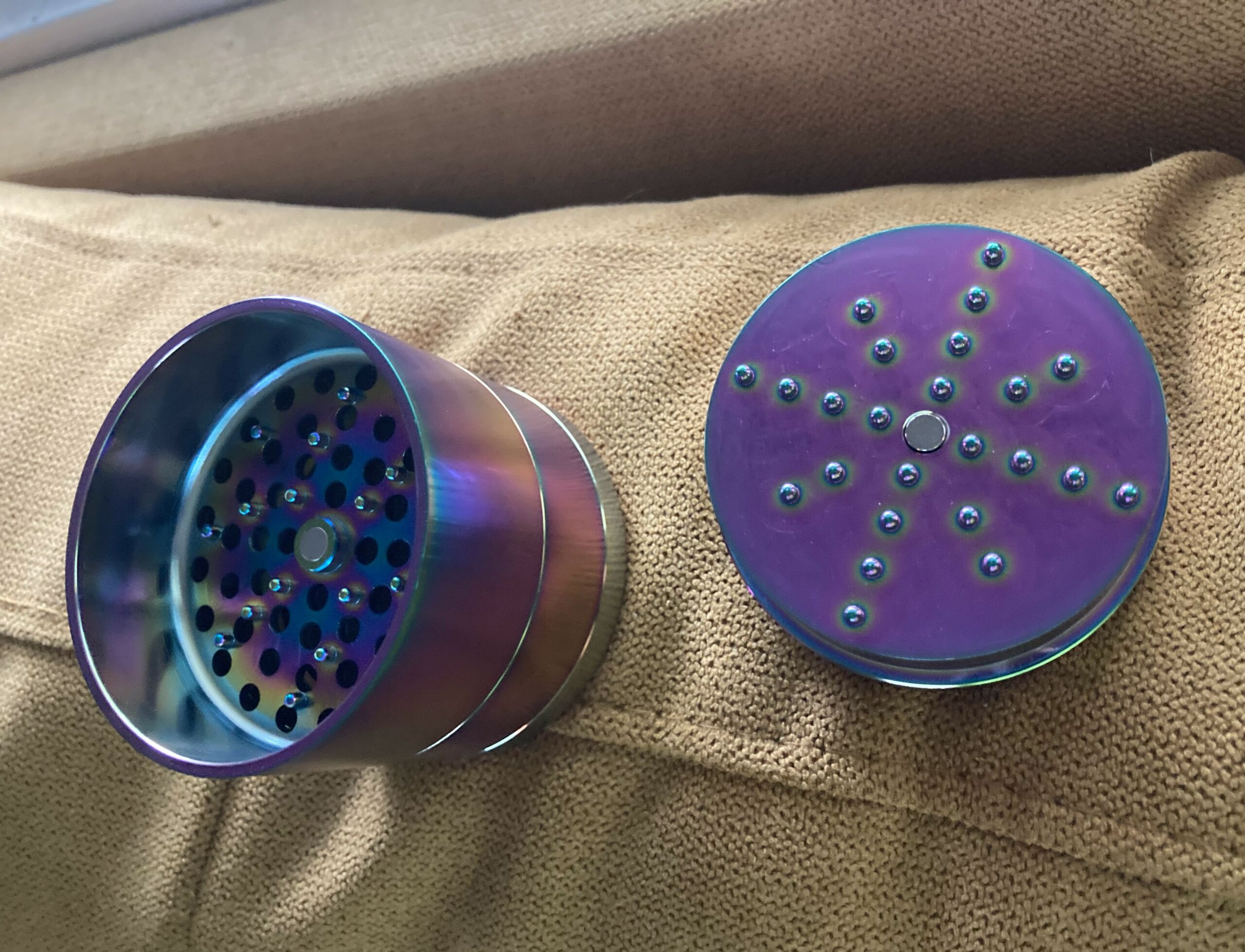 The unique pin-style approach in place of teeth is genius!
I get irked by regular grinders sometimes because weed often gets stuck in between the little teeth and causes you to get access to less weed. And less weed equals an unhappy Jess. I was hesitant at first that this grinder would be able to grind up a single piece of weed because of how little and dull the round teeth were. Boy was I surprised. 
It was fairly easy to give the grinder a few turns to get the process going. I gave it 10-15 vigorous turns and checked the results. The result was some pretty grinded-up weed. There were a few lone pieces in the top part, but not nearly as many as the traditional sharp-teeth grinder!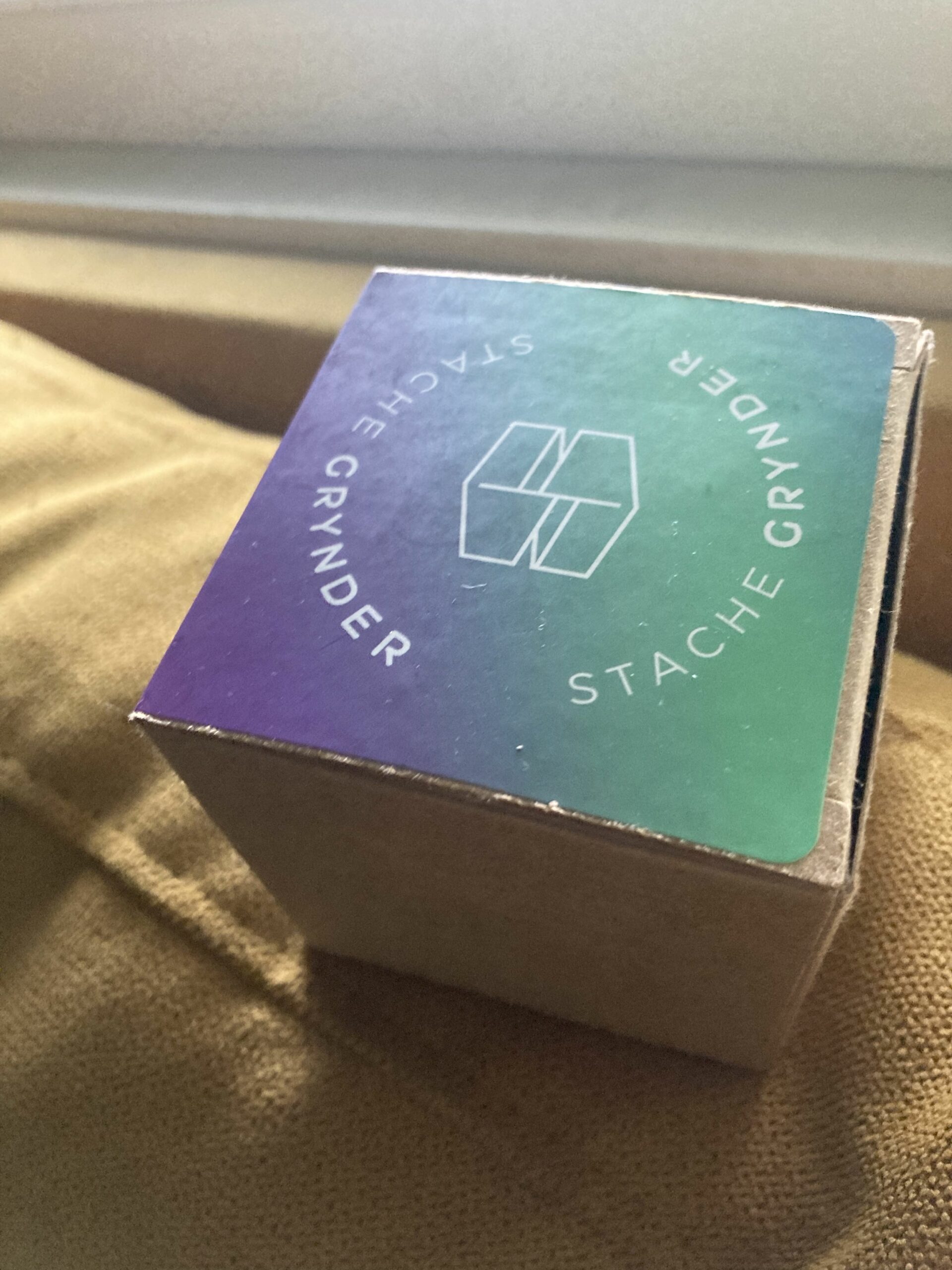 Solid price for a unique grinder
For a grinder with this kind of convenient and new design, I'd expect it to be in the $50 range. It also has a very big chamber, seemingly bigger than most grinders of this size. However, the Stache Grynder retails for $35.99. So, not only is it a great grinder, but it's affordable!
In conclusion, I'd say this is a must-have for weed enthusiasts. You get to show off some new equipment that is slightly different from the norm. You also get some righteously ground weed. So, I'd say this is definitely a thumbs-up for me. 
You find out more about Stache Grynder here.
Have you tried this grinder? Let us know in the comments or on our forum.