REVIEW OVERVIEW

SUMMARY
Today, I will be reviewing a new distillate oil cartridge by FLOAT, a Florida-based brand with products that are made from full spectrum cannabis. Their portfolio includes flower, kief, shatter, pre-rolls, soft wax, and crumble in varying presentations and strain types. You can find FLOAT products at Surterra Wellness.
Pros:
Strong
Good oil consistency
Lasts longer than other cartridges
Cons:
Price
After Taste
Packaging
Recommendations: Evaluate the price to match the quality of the product. The flavor was not as good as I expected and for $50.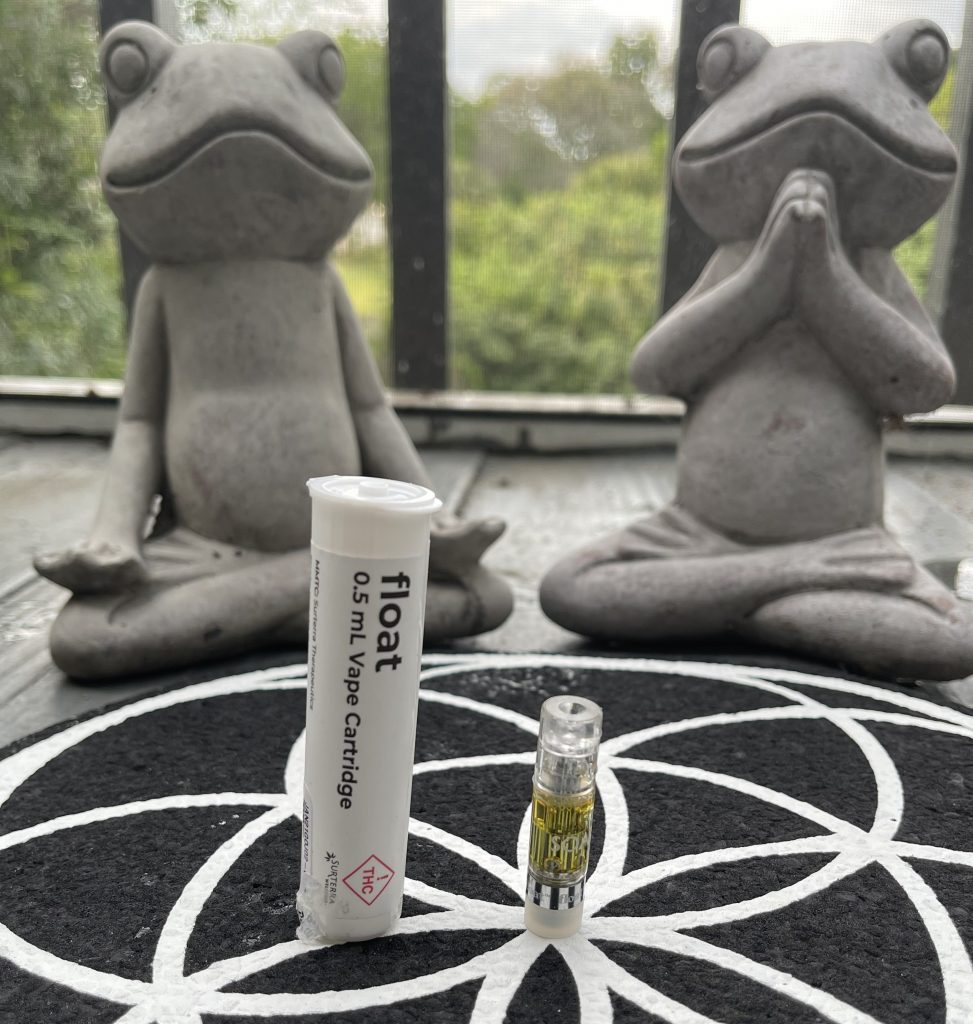 Not really impressive considering the price
I bought this ½ gram cartridge of Goji OG for $50.00, a high price in comparison to similar products like the "Big Daddy's Edibles" distillate THC oil, which has 3 grams for $100 or a ½ gram pre-filled cartridge for $35.00. Considering the price paid I wasn't impressed with the hardware. The AVD easy-press is a cartridge that is breath-activated and compatible with 510 thread batteries cartridge. The toxin-free glass has a plastic barrel mouthpiece and features a ceramic coil and organic cotton wick. 
Goji OG won 1st place concentrate and 3rd place Hash awards @ the Seattle High Time Cannabis Cup. This is a SOAR cartridge (Sativa), that's what Sativa products are called at Surterra Wellness. This FLOAT cartridge can be vaped at any time of the day; you won't be tired or in need of a nap.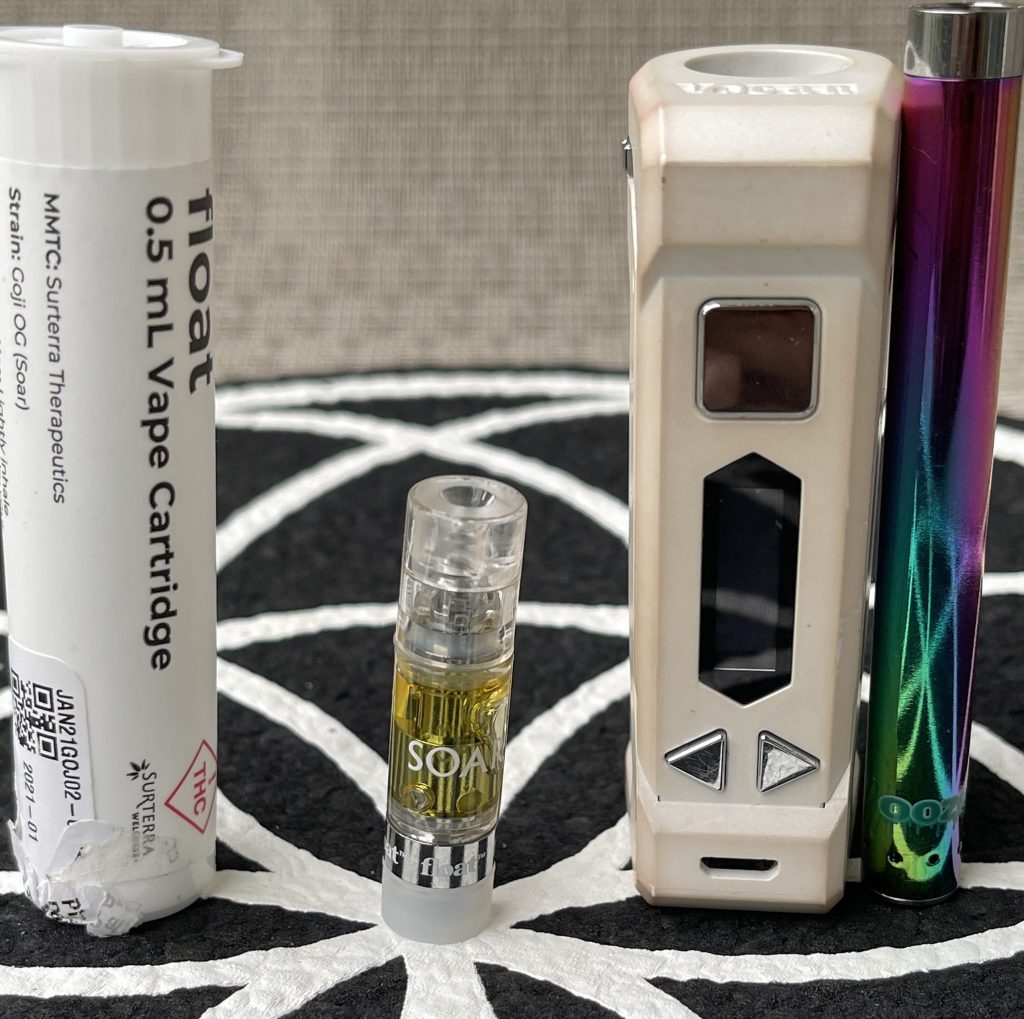 Harsh after taste
In the beginning, you could taste a sweet explosion of strawberries and fruit punch; really sweet and creamy in your mouth leaving a tropical fruity mix of berries fragrance in the air. The problem is that after 3 hits you could feel it harsh on your throat though. As a result, I started to vape this cartridge @ 3.7 I ended up lowering it to 3.5 to see if it would be easy on my throat but it was still harsh. 
The high was an active one. I had a full day where I ran errands and did all types of activities while staying focused and motivated enough to keep being productive. I felt relaxed but not tired – big difference!!! By relaxed, I mean that it helped me in stressful situations and instead of panicking or getting paranoid like with other strains, this one helped me keep my cool and composure while not being over medicated. No matter how many times I hit this cartridge, the high would intensify but I didn't get tired. With other cartridges I would've gotten just as high but usually to the point of taking a weed nap! The effects on me were great this the right strain if you want to keep on the move and have a lot to do. Now while this cartridge didn't get me tired it did get me super hungry!
Effects: 
Focused

Creative

Hungry

Relaxed

Happy

Euphoric

Uplifted
The THC levels are 83%
The CBD levels are 0.23%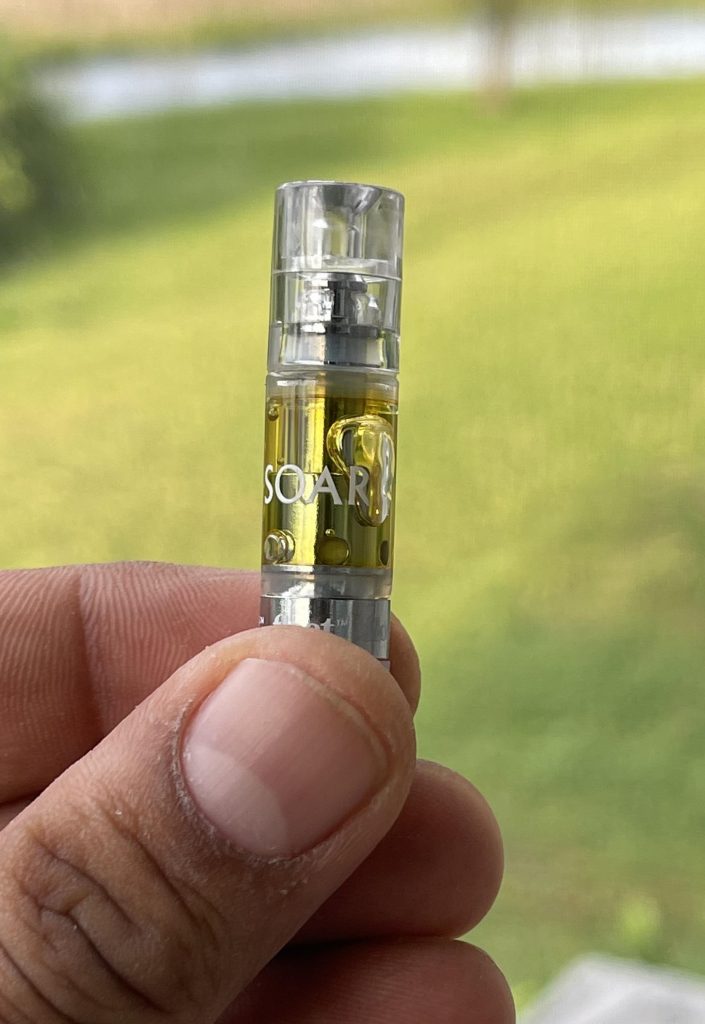 Concluding our review
In conclusion: I rate this cartridge a 6.5 of 10. The high was really strong and great for the daytime. It's good for someone who wants to be in the creative active mode. Other than the potency I wasn't impressed with the flavor and how it felt harsh on my throat. After a couple of puffs, I ended up not vaping as much because of the harshness on my throat. This made it difficult to enjoy the cartridge. For $50.00 I would expect better hardware, taste, and packaging.
Personally, the THC levels are not all that matters. I enjoy the flavor profiles and I wasn't satisfied with this product. The harshness reminds me of some Timeless Cartridges I've tried before where the flavor didn't match the price or potency. If you are going to sell an expensive product, you have to make sure not only that the effects are good but that the flavor profiles, packaging, and everything is really good. That's because it doesn't matter how strong the cartridge is, if it doesn't taste good I won't buy it again and that's what happened with this product; I didn't like how my throat hurt after a few hits.
If you ask me if I would buy this product again, only if they have a BOGO or a high % off. Therefore I think that it's overpriced for the quality of the product. 
You can find out more about FLOAT products here. Have you tried them? Let us know in the comments or on our forum.