REVIEW OVERVIEW

SUMMARY
I recently took another trip to Downtown Patient Group and this time I tried the disposable 1G vape from FLO. I tried the Shirley Temple strain which is an Indica.
You can check out our FLO Disposable video review here.
Pros:
Tasty
Easy to use
Affordable 
Cons:
Recommendations: None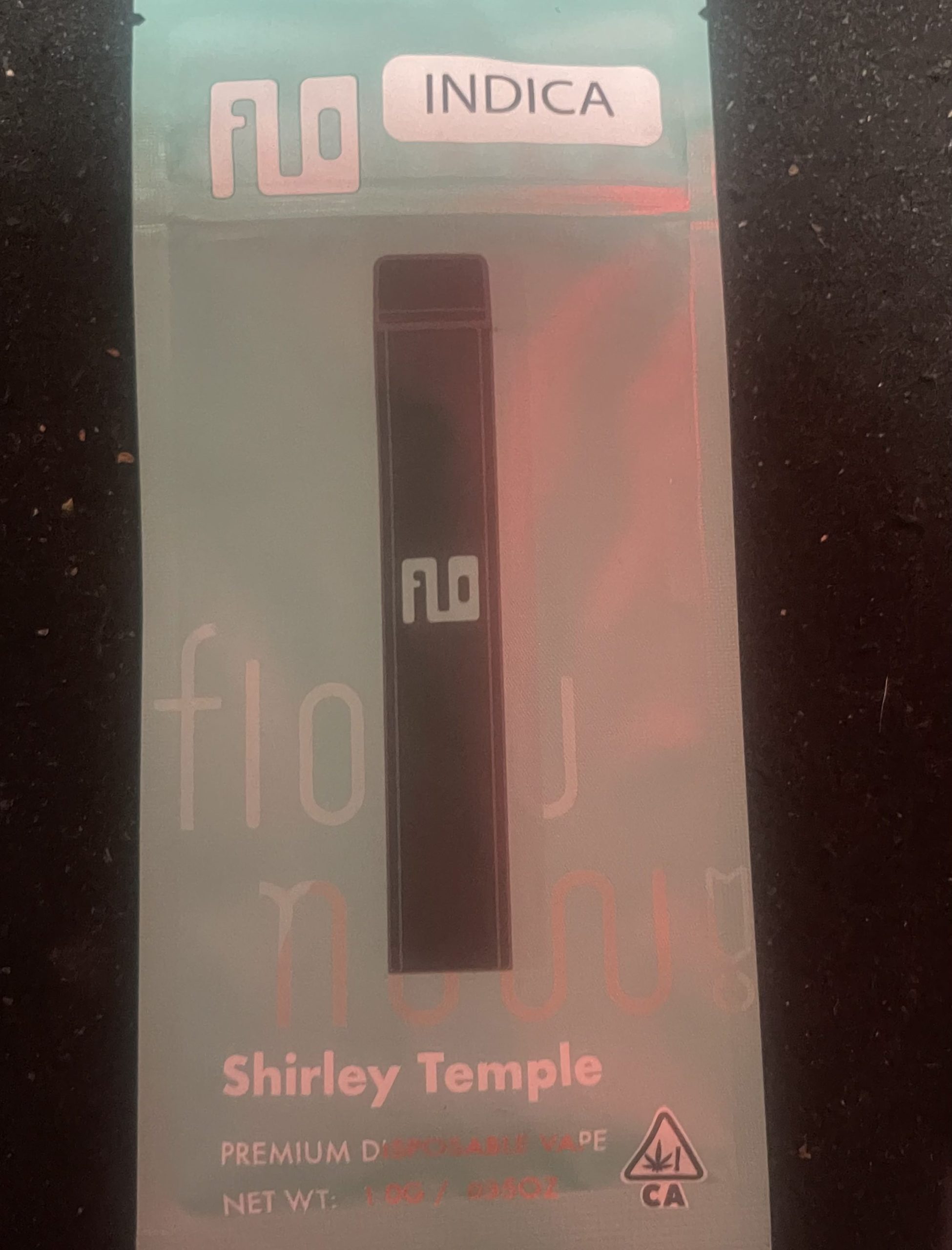 Top Tier taste
The first thing I noticed about this disposable is that the taste is top-tier. It's a pretty spot on a Shirley Temple. If I am rating the taste alone it has to be at least a 9 or 9.5. Anyway, this vape still held up ok in the other departments as well. The lone lowlight was the battery life for me. This vape really didn't last more than a day without starting to feel like it was dying, and in my opinion, I didn't use it that much over the course of the day. 
The design of the device felt pretty standard. There's no button which now instead of feeling like a foolproof design, just means there is no way to preheat or change temperatures.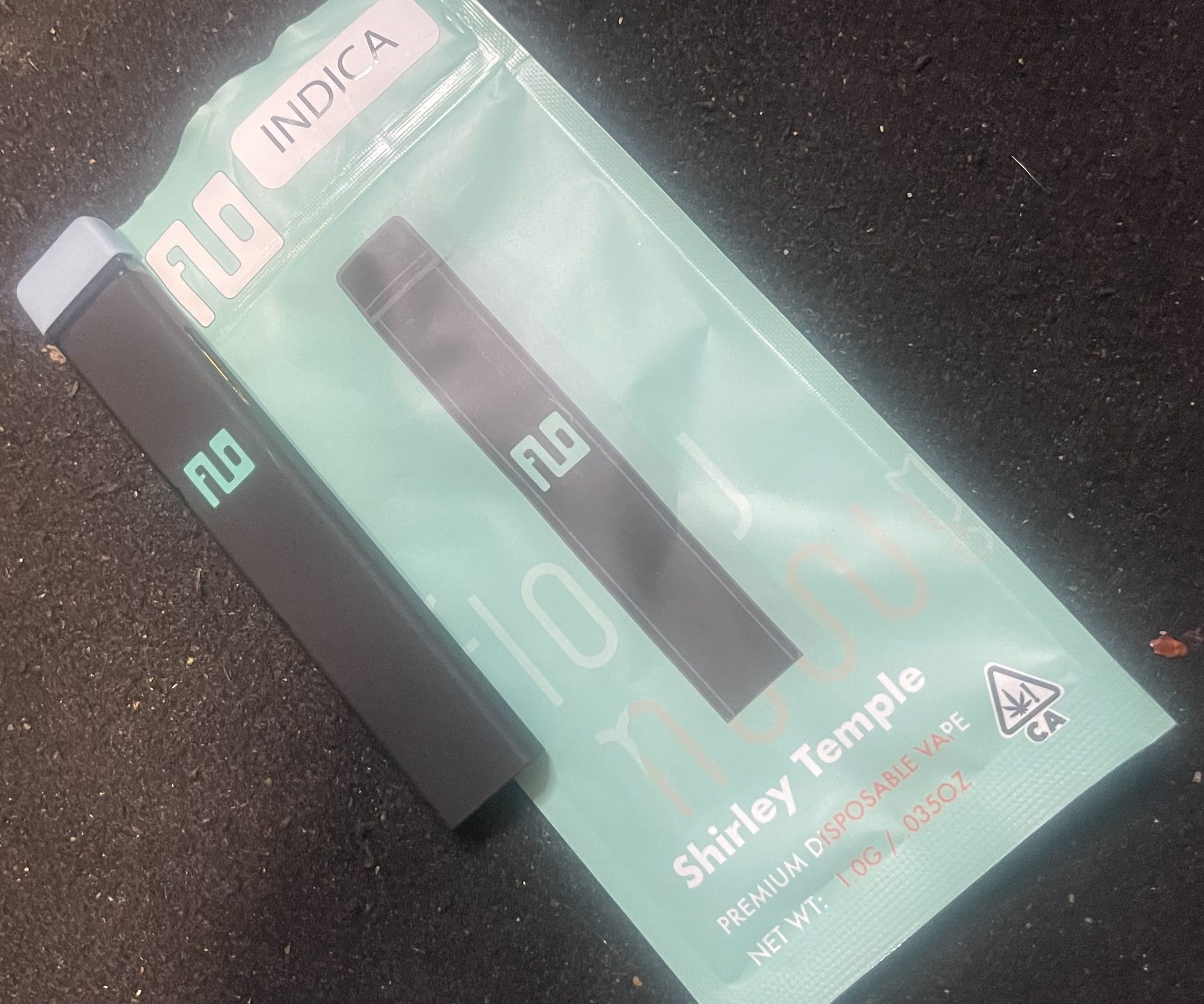 Solid effects
Aside from that the effects were pretty solid. I picked the Shirley Temple because the flavor seemed enticing, and also because it is an indica. The day I grabbed this from Downtown Patient Group, I could not tell you what happened earlier but I was STRESSED. So having a solid indica to help calm me down felt more needed than wanted at that point. I am also unsure how my dosing was at that time, again I was quite stressed but eventually, I got so high I took a nap and honestly, that sounds like a pretty solid indica high to me. 
Fair price
Overall this was a solid high for the price. Out the door, it was $21 and change, and it seems to me to be a better experience than I have had with comparably priced carts from Downtown Patient Group. One thing I am learning as I try new dispensaries and products is that there are probably a few hidden gems on every dispensary menu, and there are also some products to avoid because they are simply not good quality. This one is definitely leaning towards the side of the hidden gems, and it's just another reason I will be back to Downtown Patient Group sooner rather than later.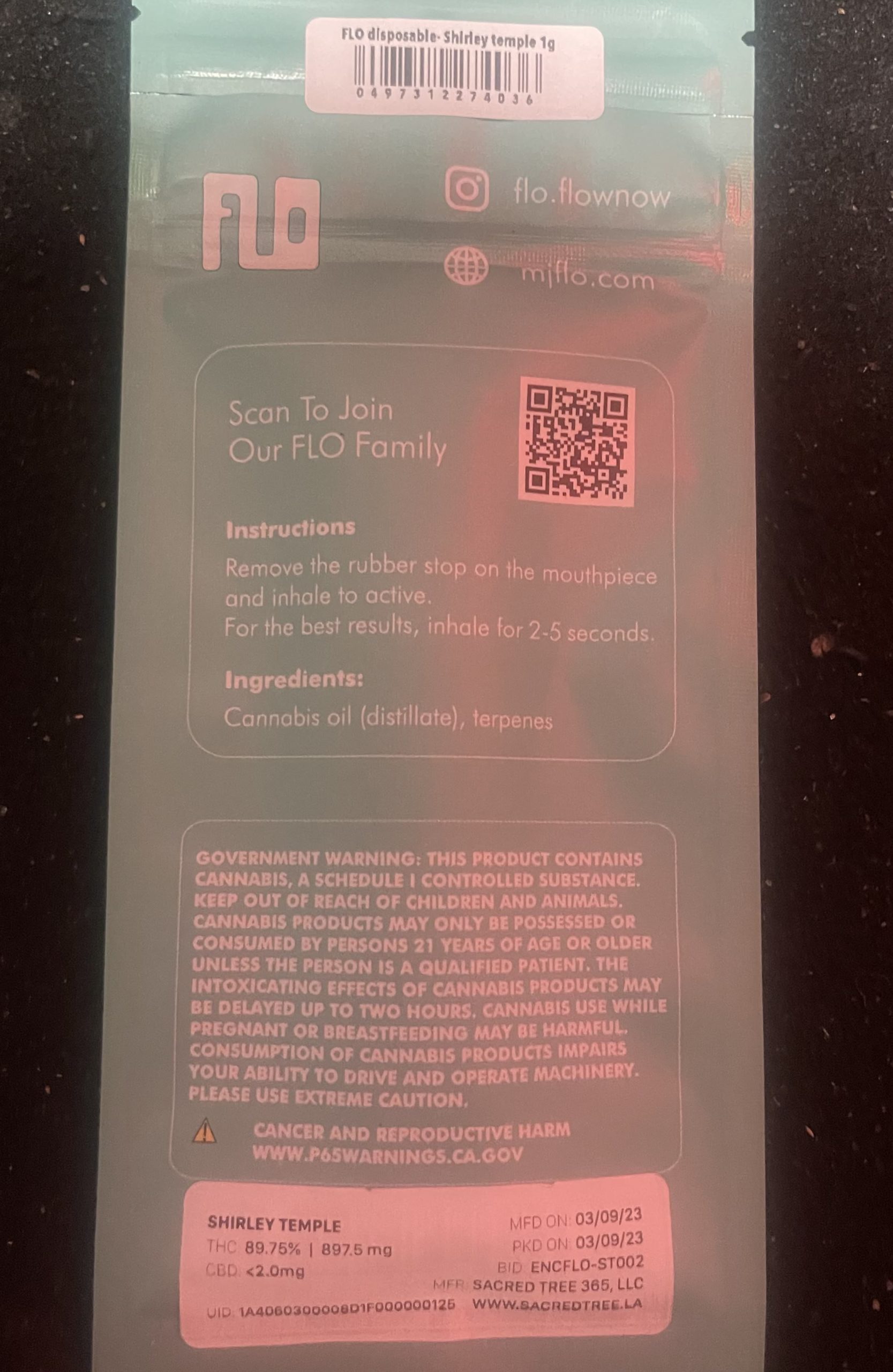 DPG Happy hour
Also, last thing, make sure to take note of when the happy hour is at Downtown Patient Group or wherever you get your cannabis products. It can make a world of difference in price, and honestly the framing of some of these highs. Getting weed at an LA dispensary is tricky because frequently places are either upselling to tourists or upselling because their competition is selling $45 grams. So take it from me, head over to DTPG between 4:20 and 6:20 for the best bang for your buck (there is an earlier happy hour, I believe it is from 1:30 to 3:30, but it is only on a sign in the store, not the site or anything so please don't quote me). Make sure to check out some disposables from FLO the next time you are in downtown LA.
You can find out more about FLO disposables here.
Have you tried these disposables? Let us know in the comments or on our forum.