I received the Extract Labs Blue Dream CBD Extract Tank and battery yesterday. I love it so much I didn't feel a need to use the product consistently before writing the review.
Editor Note: Extract Labs makes CBD tanks in the varieties: God's Gift, Guava Jam, Blue Dream, El Jefe, and Martian Candy. They also make Delta 8 tanks in the varieties: Martian Candy, El Jefe, Ogre Berry, and Sour Ghost.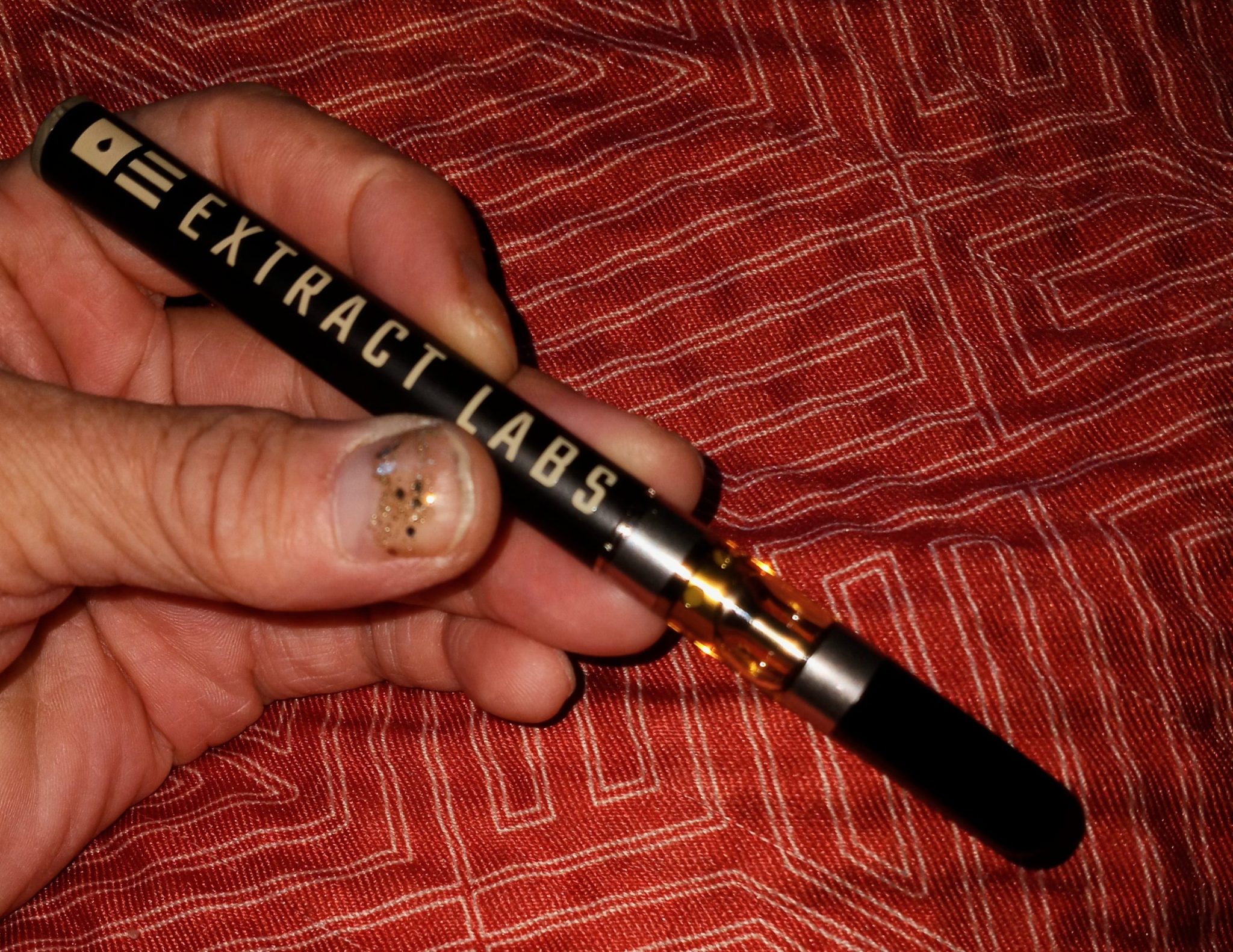 Extract Tanks are very natural
Extract Tanks are some of the most natural CBD vape products on the market. Their tanks only include full-spectrum CBD distillate and cannabis terpenes, no fillers, or other thinning agents such as vitamin E acetate. Each tank includes a hefty 500 milligrams of CBD, CBT, and CBG. The single-use, non-refillable tanks fit with standard 510-thread batteries.
Love the taste!
I love the taste. Blue Dream is one of my favorite strains and I was so looking forward to this product. It didn't disappoint. It tastes like smoking weed instead of fruit punch. Blue Dream is a Sativa-dominant hybrid with a sweet berry aroma redolent of its Blueberry parent.
Very smooth
Extract Labs tank smokes very smoothly. Not once has this blend made me cough.
Great calming effects
It has an immediate calming effect that is similar to a THC buzz, but more subtle.  I like the way the mouthpiece feels in my mouth.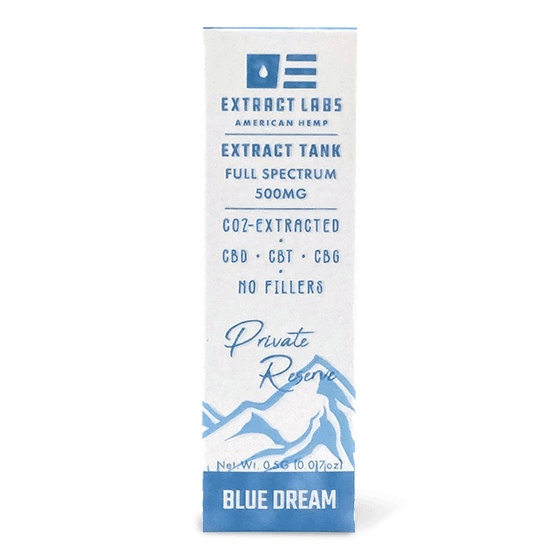 The battery is awesome
I really like the battery. The battery was in a beautiful teal color I liked but because of my poor vision, I could rarely find the little button to push to activate the pen. I couldn't tell if it was charging. The extract labs battery lights up when I pull on it so I know the tank is distributing before I suck too hard.
I love love love the price. What a fantastic value!
I love that there are no fillers and I appreciate the simple packaging that delivered the product with a minimal footprint on the planet.
Out of all the vape products I have tried whether THC or CBD – I love this Extract Labs product the most. I'll be back for more!
You can buy Blue Dream CBD Extract Tank here.
Have you tried these tanks? Let us know in the comments or on our forum.