REVIEW OVERVIEW

SUMMARY
I recently got the opportunity to review 5 different 1-gram THC-O prerolls from Eighty Six. I was really excited to try these because having 5 Eighty Six Brand THC-O Pre-Rolls in the first place felt like when you order a platter of different appetizers at a restaurant. This time instead of doing a more in-depth 5-star break down I compared these pre-rolls to themselves so I could figure out which strain I enjoy the most. 
Pros:
Affordable price
Very smooth
Decent taste
Pleasant smell
Cons:
Varying strength among pre-rolls doesn't feel as strong as other infused pre-rolls I've tried
Recommendations: Some improvements to the strength of the rolls would be great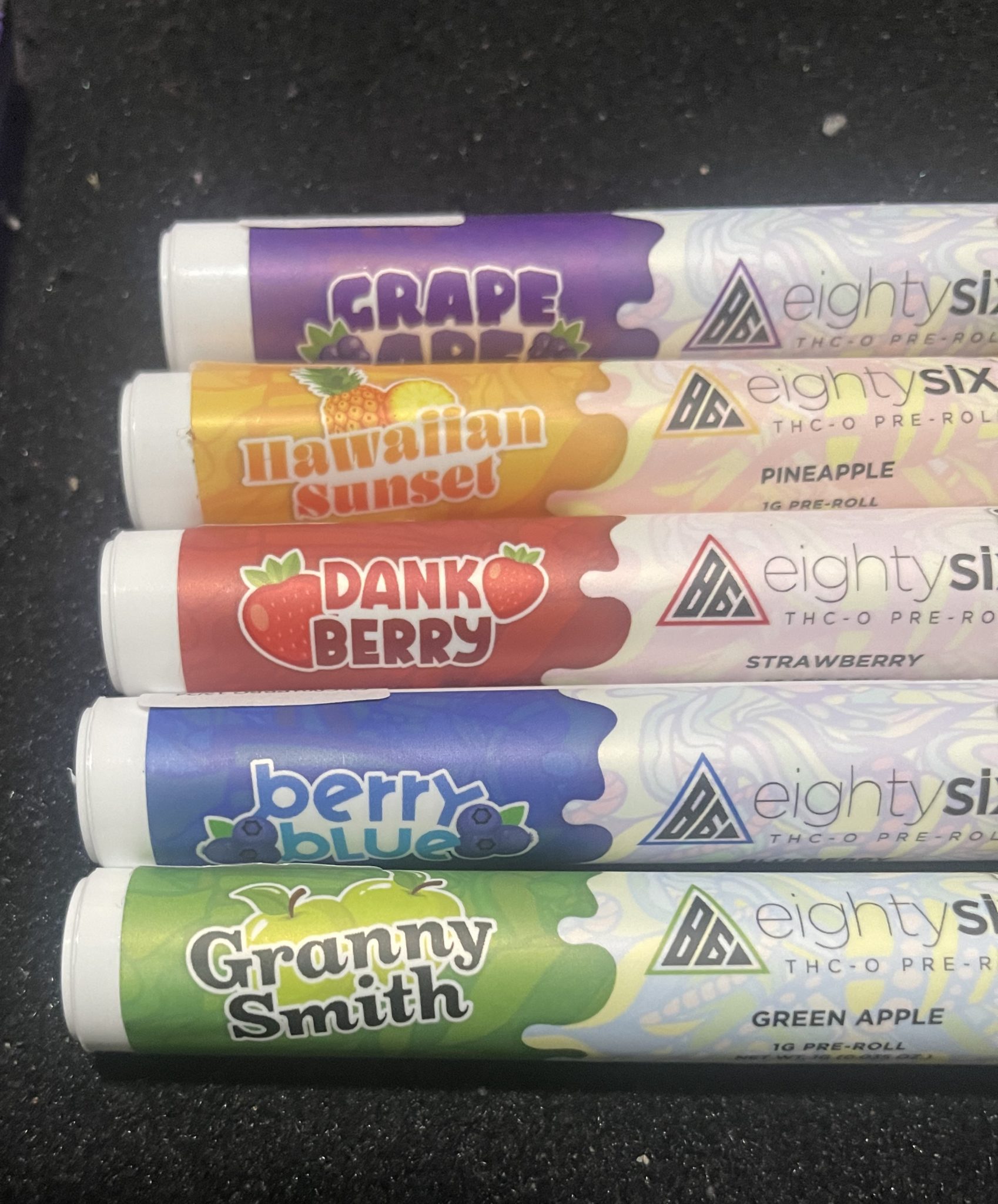 Eighty Six Brand THC-O Pre-rolls are super smooth 
Before getting into the ratings I do want to say I enjoyed each one of them and they all burned super smooth.
The five strains were:
Dank Berry
Berry Blue
Hawaiian Sunset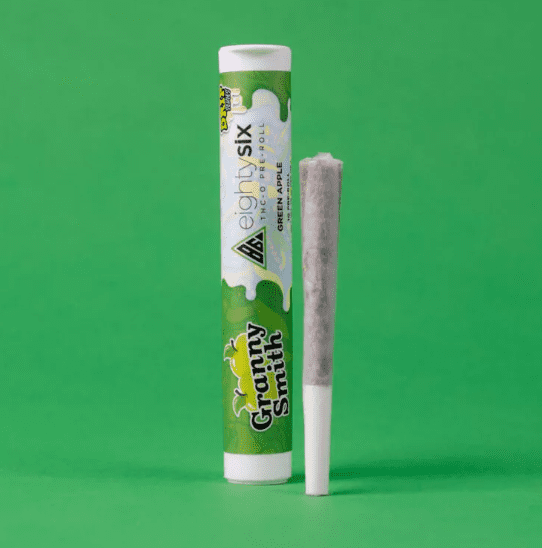 Granny Smith
I decided to start with the Granny Smith as I really like that flavor and I was hoping for a strong apple smell and taste to this. Sadly this one did not quite live up to my expectations there. Although it tasted and smelled good I think it was lacking slightly in those departments. Also, this was the beginning of my session and I feel like it took me a solid amount of the one joint to really feel the effects. It says online that their pre-rolls are THC-O distillate infused but it doesn't quite feel like it to me or maybe it is not a lot in each joint. I would give this one a 6 out of 10. It was pretty good and you will feel high but it's not going to shoot you into orbit.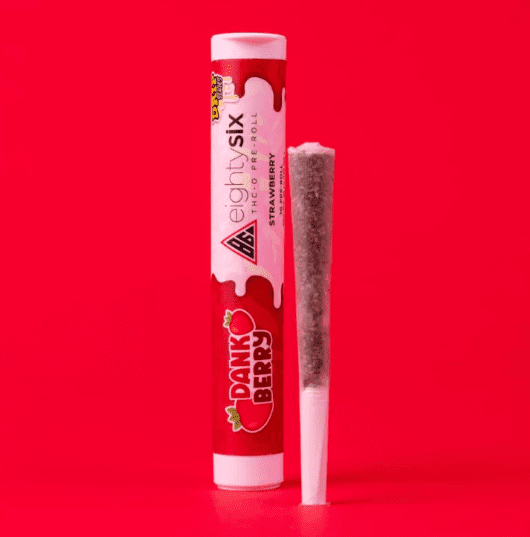 Dank Berry
Next, I tried the Dank Berry. I must admit this was my favorite of the bunch. Not only did it smell and taste great, but I also had a very euphoric high with lots of laughing and great creative thoughts. Now to be fair to Granny Smith, I tried these in the same session. So a lot of what could have felt like an incredible high from the Dank Berry could have simply been the compounded effects of both pre-rolls. With all that said I would give the Dank Berry an 8 out of 10.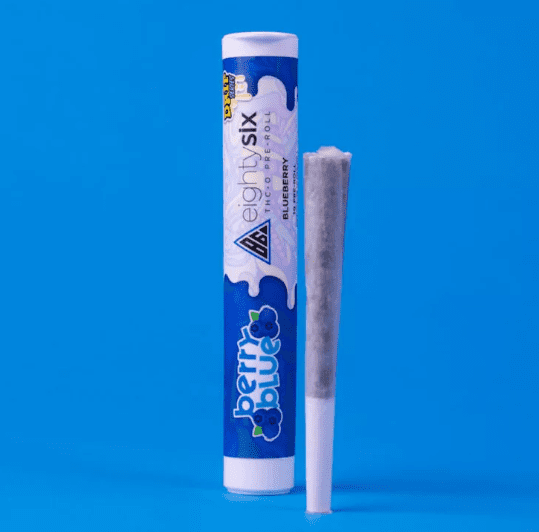 Berry Blue
Third I tried the Berry Blue pre-roll. This one wasn't my favorite of them but still did a solid job. It just kind of tasted and smelled like a weed as opposed to another strong berry flavor and scent like I was hoping for. Also while maintaining the high i still felt quite a bit distractible by this time. And although I know the increased focus isn't the general effect of cannabis, the misconception that it makes someone forgettable is simply not true either. Everyone is affected quite differently by THC and for me personally, I really don't have that issue from using cannabis products. So the Berry Blue gets a 7 out of 10.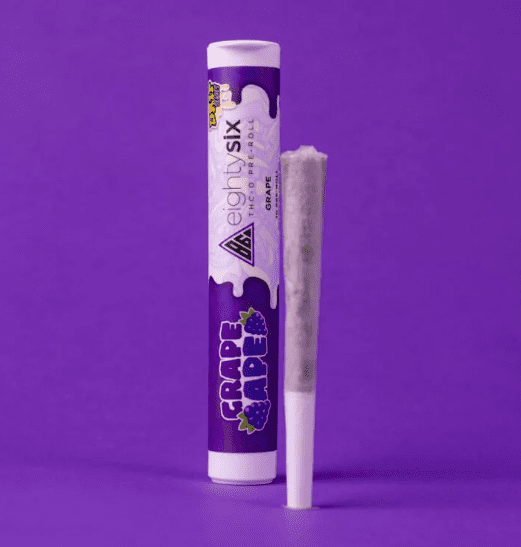 Grape Ape
Next, I tried the Grape Ape. I expected this one to be pretty good because it feels like one of my go-to strains in general. When I am in a dispensary and don't know what to pick I will frequently run back to Grape Ape and a few other strains because I like the level of calmness and anxiety relief of the strain as well as the taste. The taste did not disappoint and the grape smell felt like it lingered a bit this time which was great. By now at the point of smoking the 4th pre-roll, I feel like I half expected things to begin to blend together. This was also the pre-roll I needed the least to feel the high. I rate the Grape Ape a 7.5 out of 10.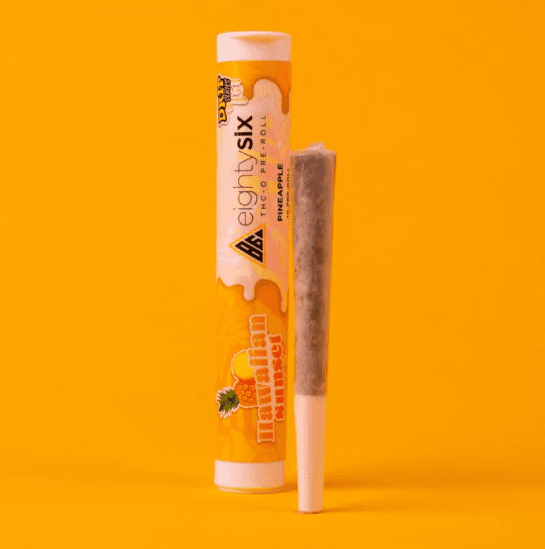 Hawaiian Sunset
The last one I smoked was the Hawaiian Sunset. I was very excited about this one because like the Grape Ape, any pineapple-flavored strain is on my list of go-to's as well. This is literally just for the smell and flavor. And while anything pineapple is still a strain I'm likely to enjoy, and the EightySix pre-roll is no exception, this was actually my least favorite of all the pre-rolls. Honestly, this one just felt like it did the least for me outside of the smell and taste. I believe I had taken a bit of a break before this too but it just didn't quite return me to the high I was looking for. Regardless I did still enjoy this and the rest of the pack. I would rate the Hawaiian Sunset at 5.5 out of 10.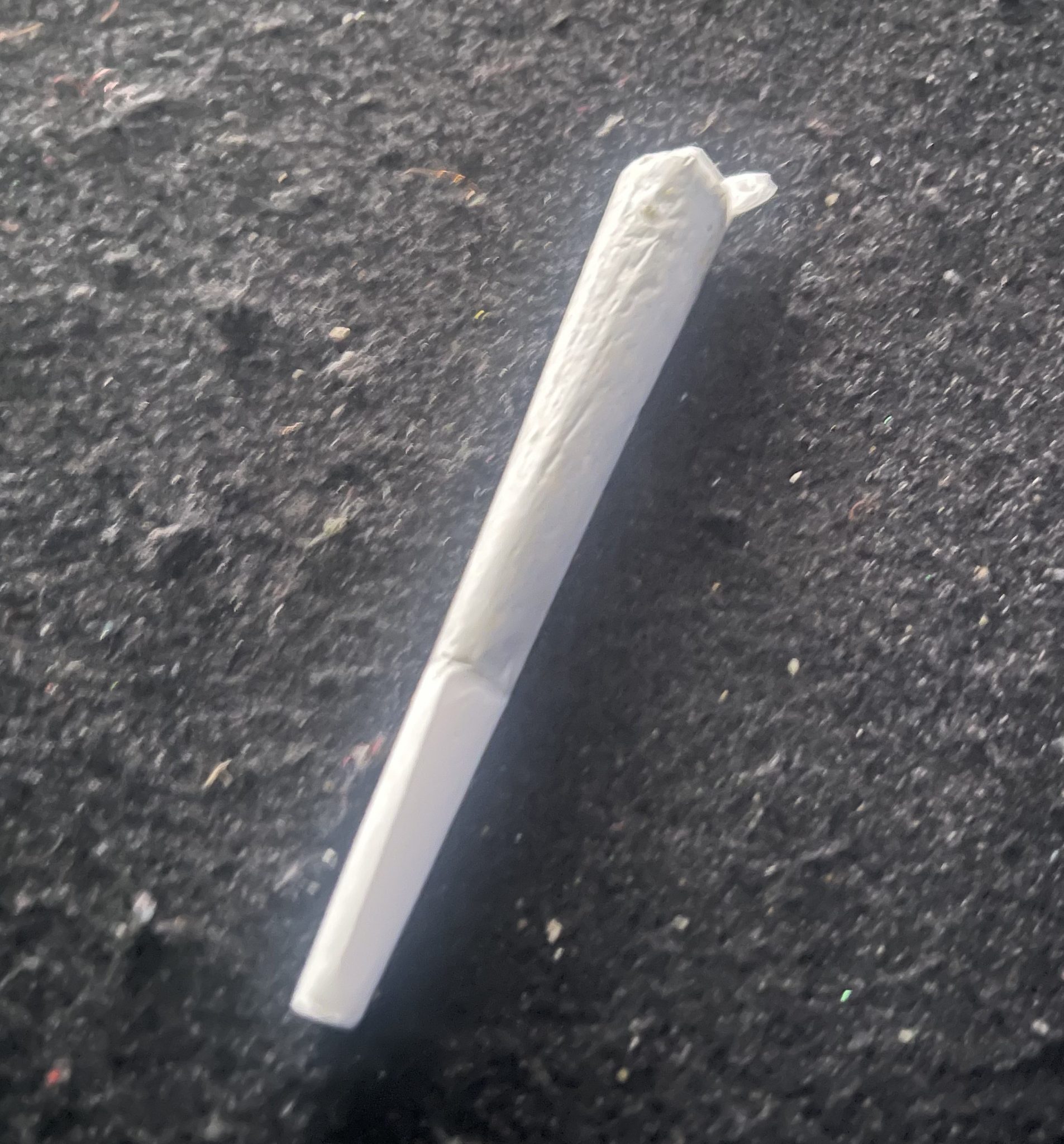 Concluding this review
So that's it for my review of Eighty Six Brand THC-O infused pre-rolls. They were pretty solid overall but I think a lot of companies who label their pre-rolls infused might be putting more concentrates into their mix. However, for only $9.99 I do not think you will get much of a better deal.
You can find out more about Eighty Six Brand products here.
Have you tried the Eighty Six Brand THC-O infused pre-rolls? Let us know in the comments or on our forum.