REVIEW OVERVIEW

SUMMARY
While I do love reviewing some hardware, dab equipment is always a doozy for me. It always looks like something Bill Nye the Science Guy would be more knowledgeable about. Like is this a beaker or something I'm supposed to smoke from? The Dr. Dabber XS is what I'd call a rig for dummies like me. Not only is it compact and portable, but it's fairly easy to use and you get a nice and controlled dab experience. So, what are the ins and outs of the Dr. Dabber XS? We've got you covered.
You can check out our video review of the Dr. Dabber XS here.
Pros:
Discreet e-Rig
Packaged conveniently
Comes with everything you need
Cons:
Allows only a couple of hits before needing to repack
Recommendations: None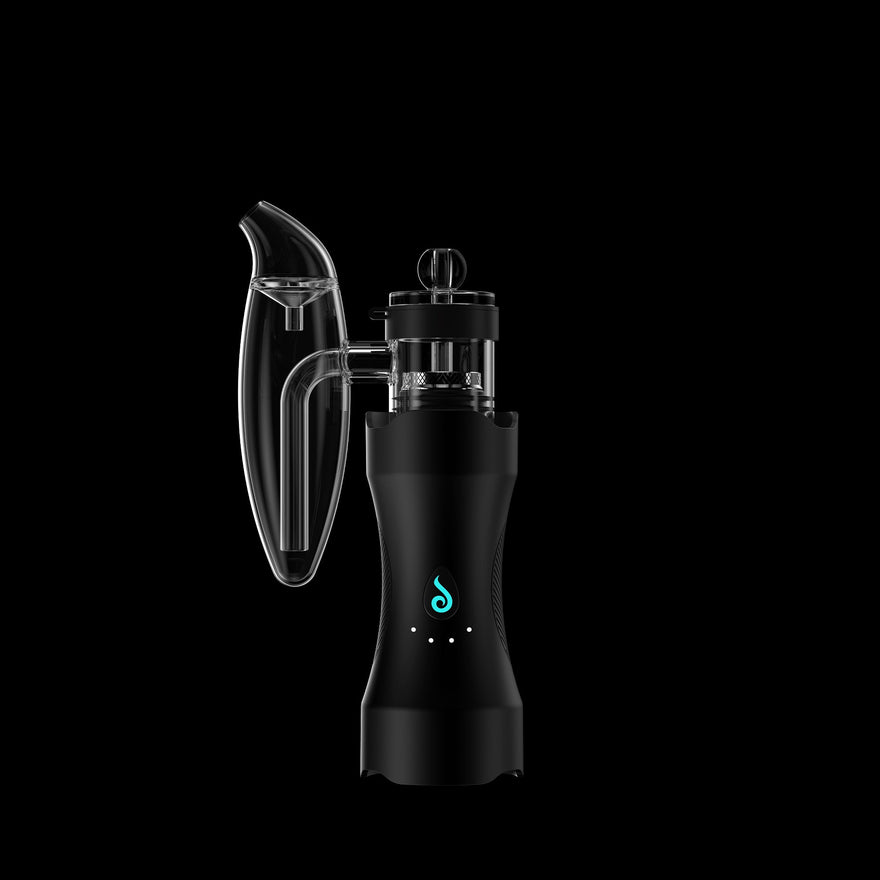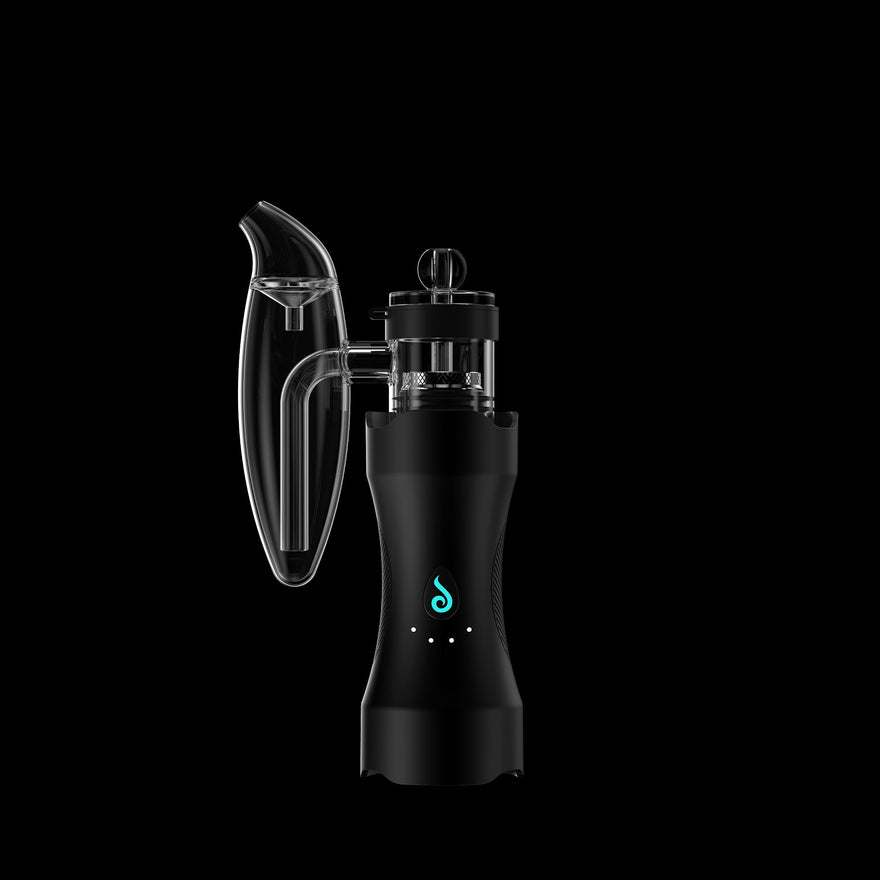 This is the most incognito e-Rig I've seen
The Dr. Dabber XS is dubbed as the "smallest, most portable e-rig that they have ever made." The Dr. Dabber XS really is small. It's so small that I was able to take a few public dabs hits at a park and didn't get any funny looks. 
The XS is made of all the top quality and features that you would expect from a high-quality brand, so this little nifty rig is definitely worth a higher price tag, but thankfully it's under $200. It's one of the most affordable e-rigs you can find at $150, and it's by a notable brand like Dr. Dabber.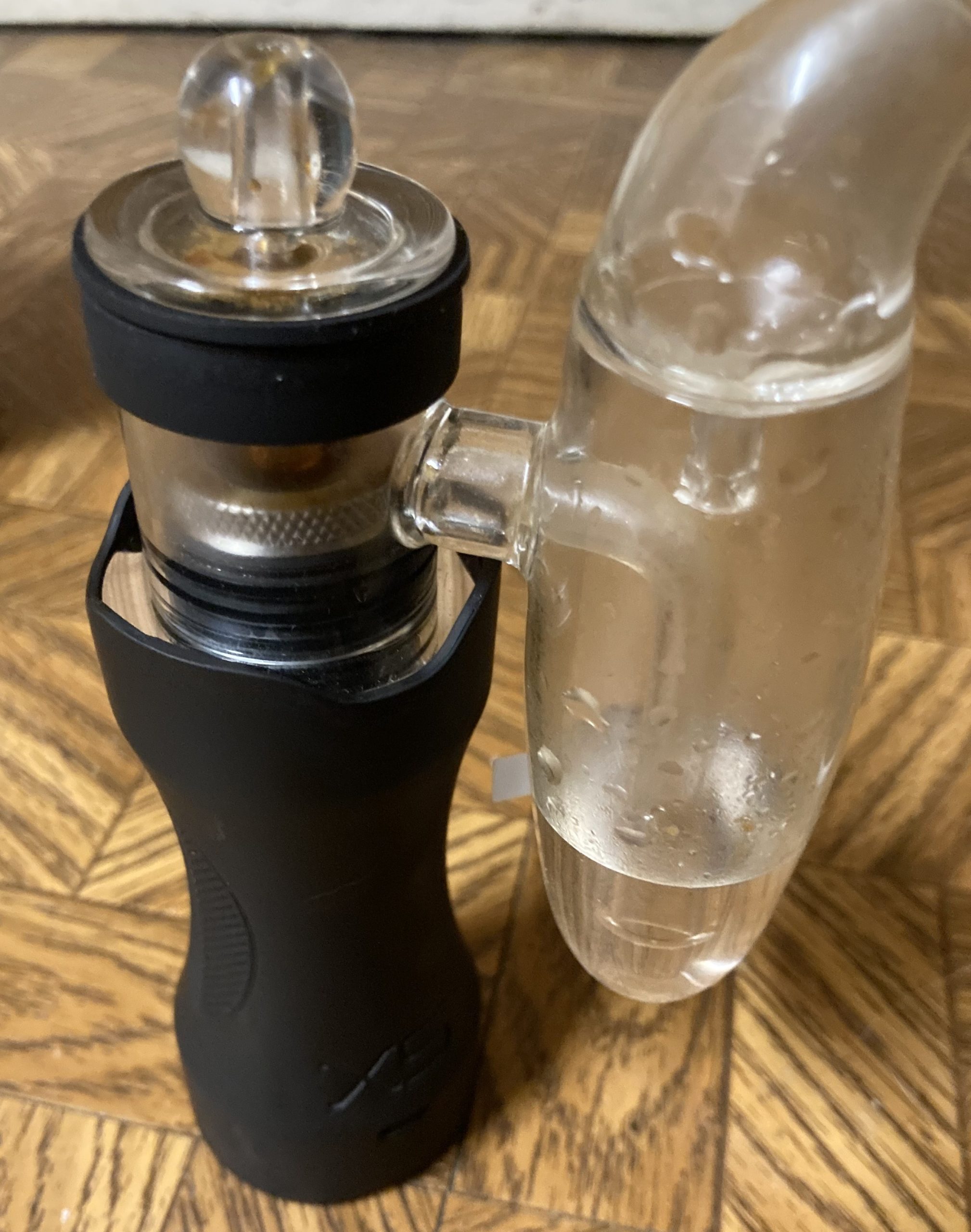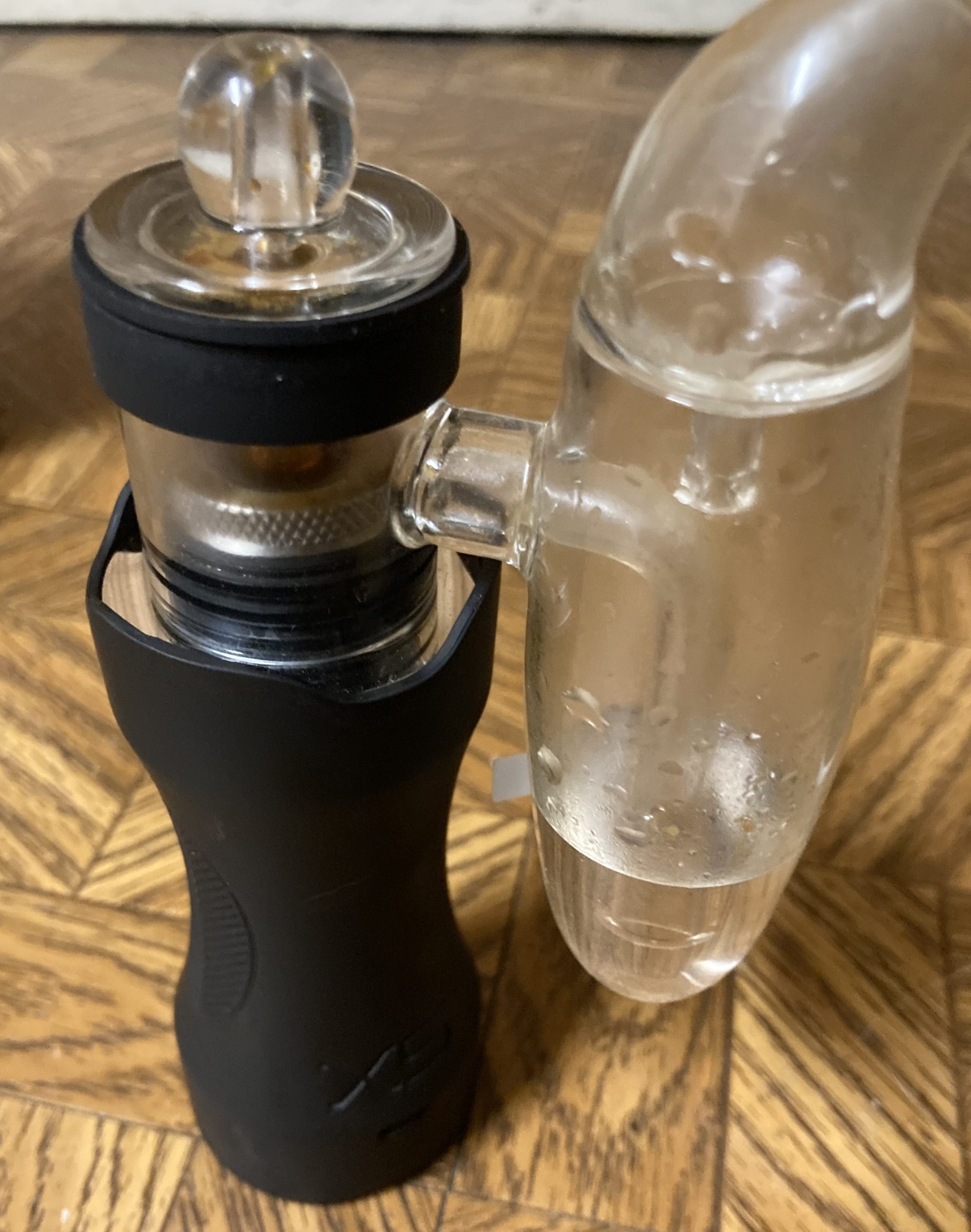 Packaged nicely and not too hard to put together
The Dr. Dabber is packaged nicely in a portable box with all of the accessories and pieces organized nicely. I actually just repackage it and pop it in my purse whenever I want to bring it on the go. It was a bit hard to put together for a rig novice like myself. I had my boyfriend help me, but it looked like I probably could have done it if I just properly read the directions. 
The actual rig has a sleek modern design giving it an alienesque vibe that makes it feel cool to use. The Quartz e-Chamber is threaded into the rig. Some people prefer the e-Chamber to be magnetic, but I prefer the thread because it makes me feel like I'll be less likely to break it. The Dr. Dabber XS comes with everything you need.
e-Rig

Quartz e-Chamber

Glass attachment

Seal/tether

Loading tool

USB-C cable

Glass filling funnel

Iso-snaps
The logistics are fairly easy. The e-Rig has one button that is used to control all of the features. To turn it on and off you press the button five times. You can also change the temp by pressing it three times. Easy peasy.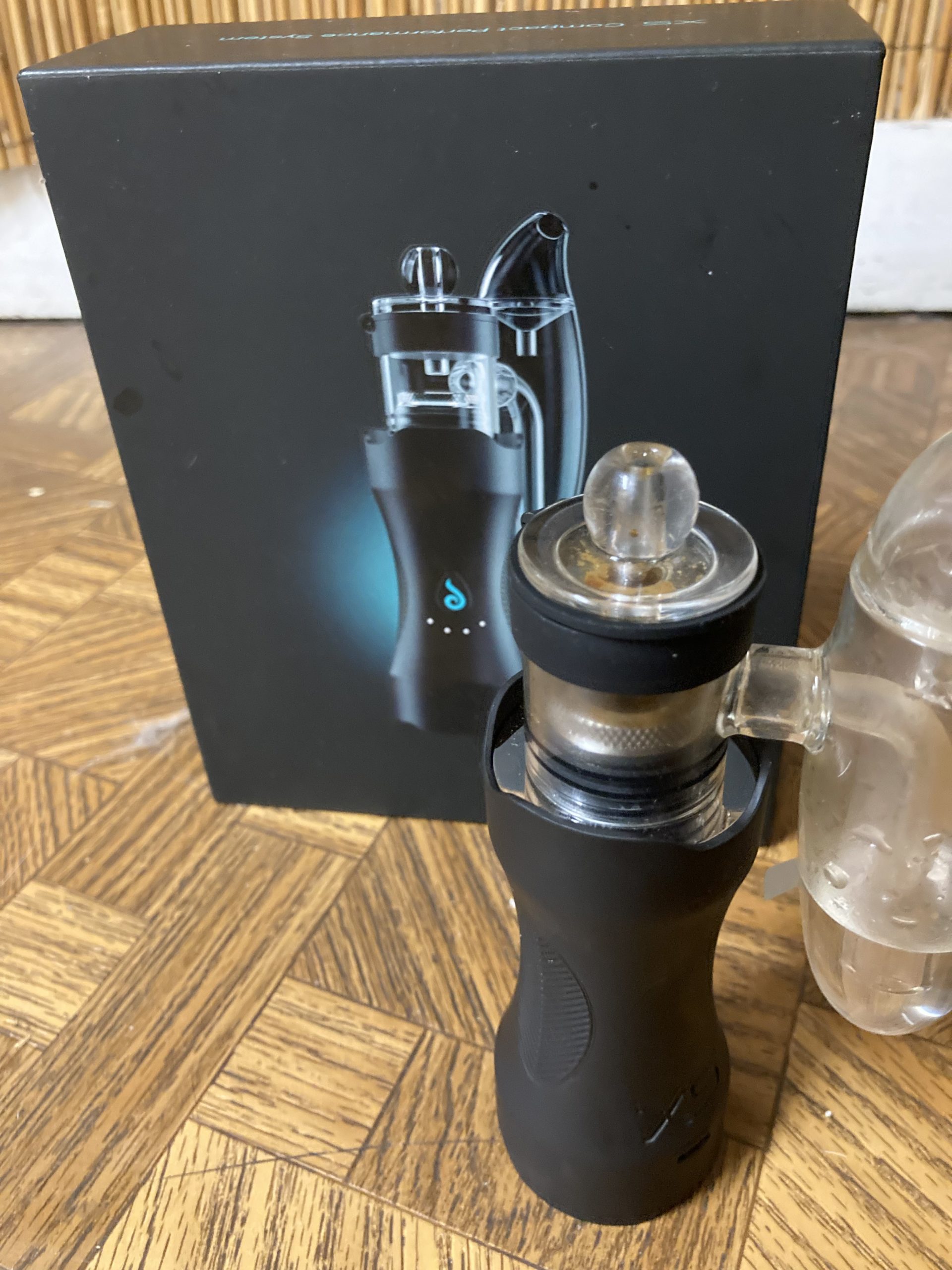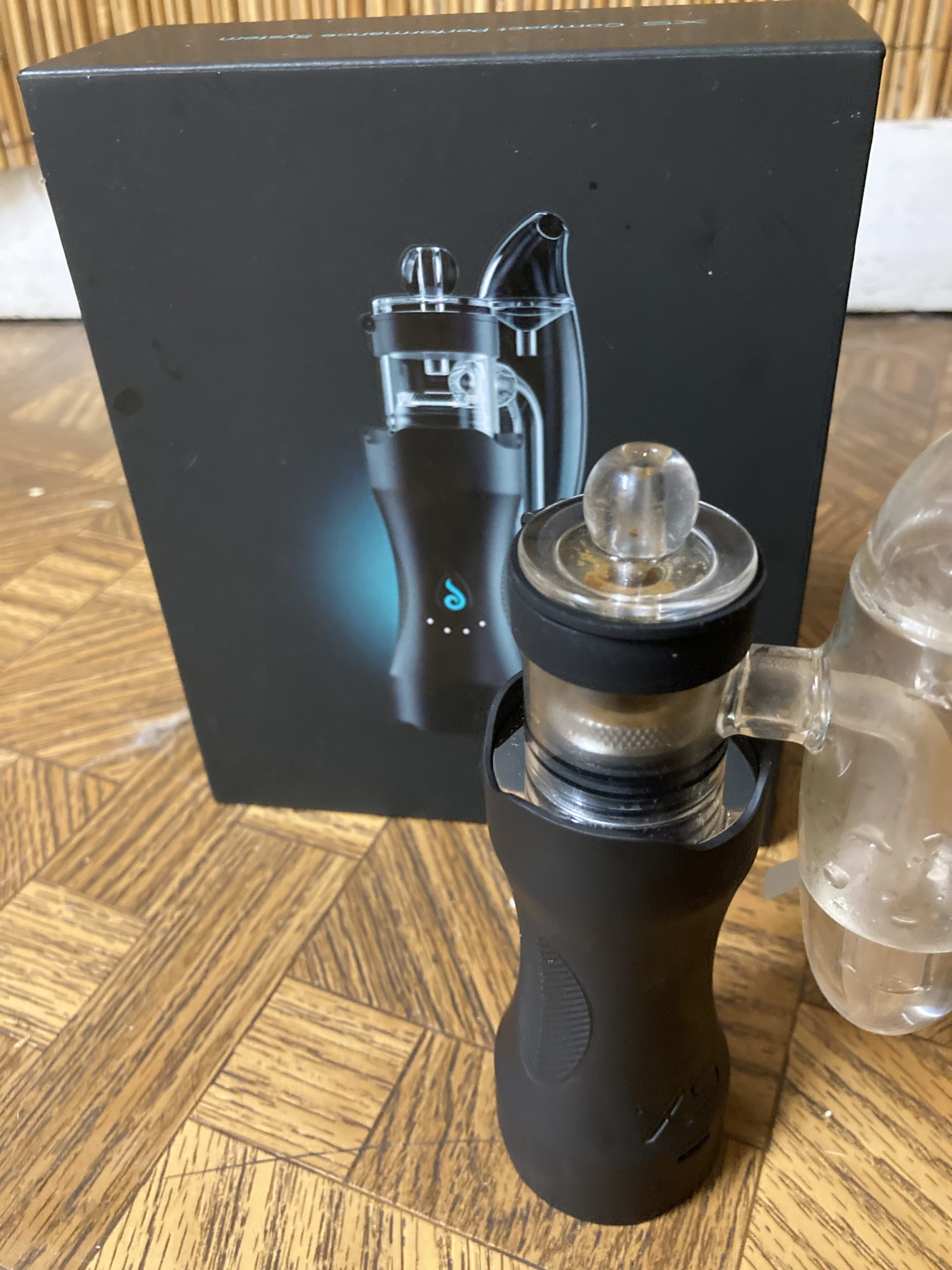 Only allows a couple of hits before needing to repack it
The downside to the XS is that you don't get too many hits out of one session. I was able to get two hits out of each heating session, which was enough to get high, but I can be a lightweight when it comes to dabs. A heavier toker might be a little peeved about the lack of hit allowance.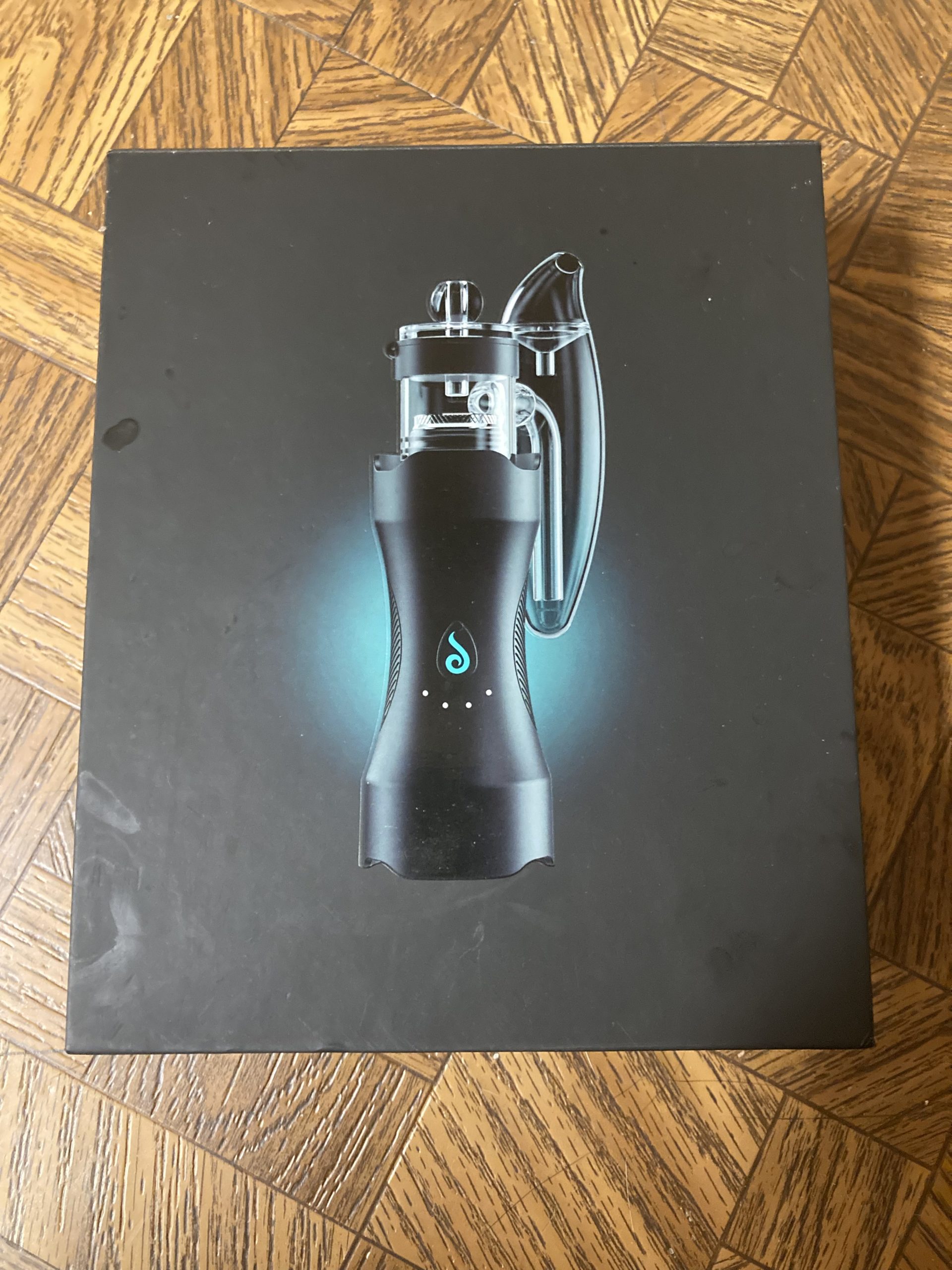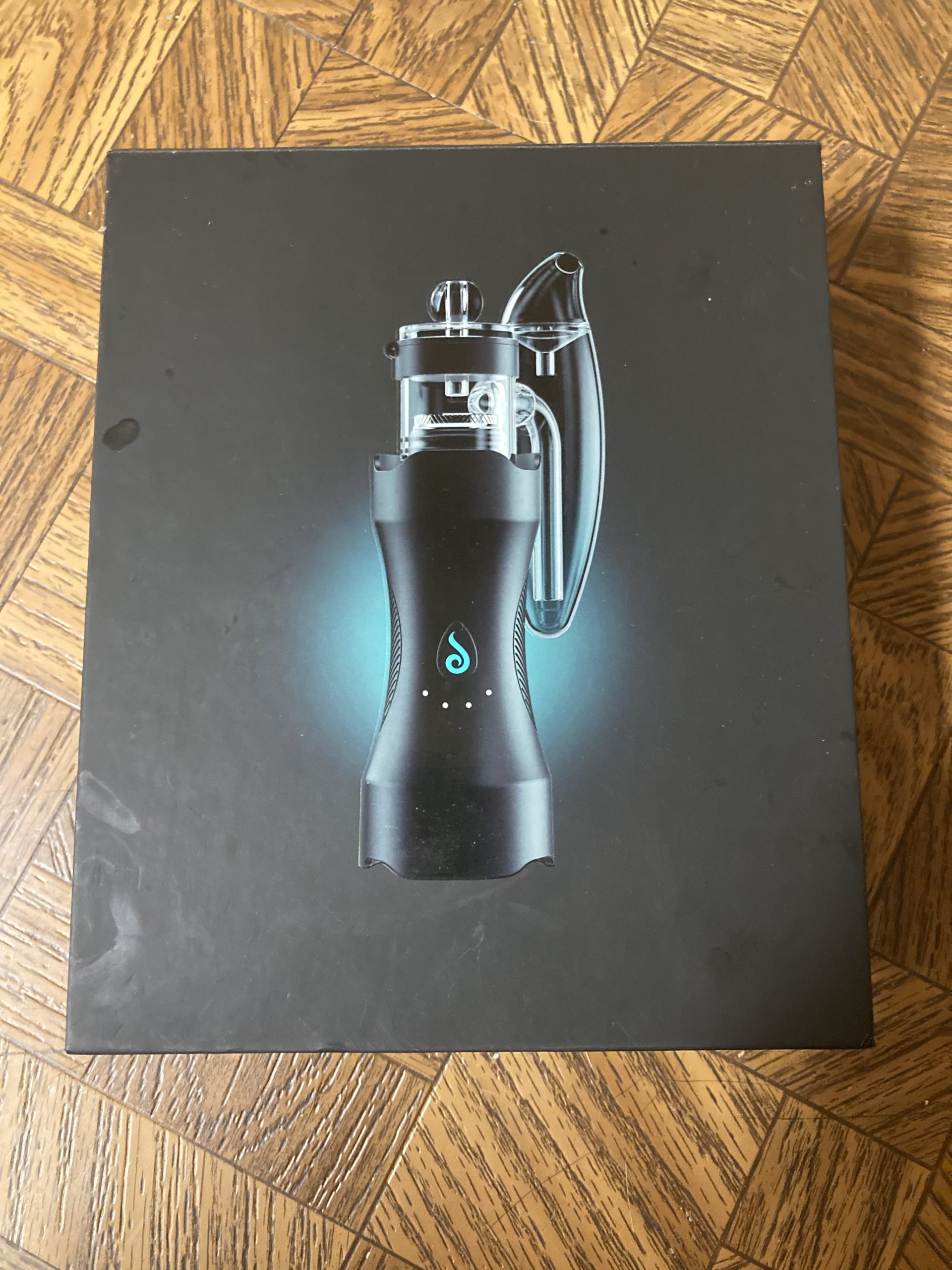 Concluding this review
Dr. Dabber XS is a discreet e-Rig that performs quite well and comes with everything you need. The price of this e-rig is $159.95.
You can find out more about this rig here.
Have you tried the Dr. Dabber XS? Please let us know in the comments or on our forum.