Nitin Khanna is a tech entrepeneur most known in the cannabis industry for being one of the founders of Cura Cannabis Solutions, the company that makes Select Oil cartridges. We recently reviewed Select Elite and found it to be an awesome quality product.
The 47-year-old entrepreneur was born in India but currently lives in Oregon in the US. e recently invested in iSos Inc., a startup with offices in California and India. He currently is the CEO of MergerTech.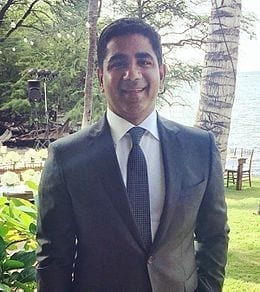 Nitin Khanna's Education and Early Career
Nitin Khanna studied at the prestigious Lawrence School in Sanawaar. He later attended Purdue University where he completed both his bachelor's and master's degree in Engineering, specializing in Mechanical Engineering.
In 1998, Nitin Khanna co-founded Saber group, the largest private provider of government solutions. Through him, the company grew to 1200 employees, and over $120M returns by the year 2007. The company was worth $460M when he sold it to EDS in 2009. Nitin Khanna oversaw the company's government business operation for a year before HP acquired EDS.
It is during his term in Saber that Nitin Khanna gained lots of experience by managing eight mergers. This in addition to managing acquisition transactions contributed to the successful inception of Merger tech.
Before joining Saber, Nitin Khanna had held many senior positions and he worked at Oracle, a SaaS company.
Nitin Khanna's Cura Cannabis Solutions aka Select
Nitin Khanna started investing recreational and medical cannabis in 2015 by way of Cura Cannabis Solutions. The company has since been growing rapidly and is one of the largest and best THC vape cartridge producers in the world.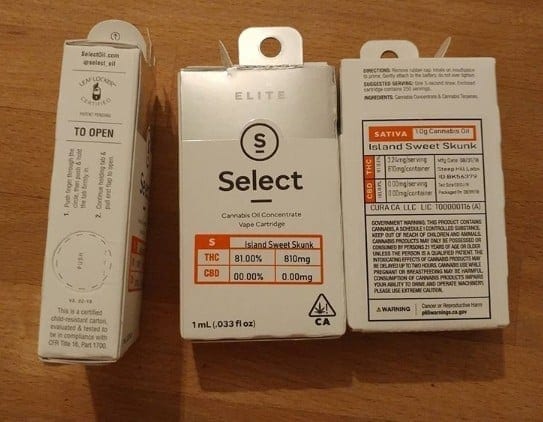 The company has grown from a humble 15-person operation to a big workforce of over 125 staff members within just one year. Currently, Cura Cannabis Solutions has processing facilities in Nevada, California, and Oregon.
The company has announced a significant development that will expand its brand in Oregon, California, and Nevada. Nitin Khanna highlighted the medical and lifestyle benefits of CBD in this article for Medium. Clients who want the other advantages of using cannabis plant without necessarily being high learned a lot from this.
Cura Cannabis' vape cartridges (under the label Select Oil) can be primarily CBD or THC. Here at DabConnection we like their THC cartridges. Select is known to be one of the most consistent brands delivering great quality oil. CBD cartridges can help relieve chronic pains, inflammations, anxiety and sleeping problems.
CBD can also be used to substitute opiate-based painkillers that are incredibly addictive. The company also has CBD and THC carts for all the times of the day. On the CBD end it includes peppermint for morning energy, grapefruit for afternoon revival, and lavender for evening relaxation.
Nitin Khanna's Other Investments
Nitin Khanna recently invested $5 million in iSOS Inc. The software company provides services like smart attendance, inventory management, and cashless transactions among others. Nitin Khanna is also one of the Board of directors of VendScreen among others.
He advises many companies in the social, mobile, and cloud spaces.
Nitin Khanna's no longer CEO of Cura Cannabis
Khanna stepped down as the CEO of Cura Cannabis in mid 2018 and was replaced by Cameron Forni. This happened after news that he allegedly had reached a civil agreement over unsubstantiated allegations.  It should be noted that none of the claims are verified and Nitin has never been prosecuted criminally for anything. This means there is a high likelihood people are just after his money. If someone really wants to get justice they typically pursue a criminal claim and that was not pursued in this case.
Into the future…
Given Nitin's incredible track record we hope he continues to be successful and one day returns to the cannabis space. Select Oil has consistently made excellent quality vape cartridges for both THC and CBD and it continues to grow.
What do you think of Nitin Khanna? Post in the comments below or discuss in our forum!