Updated With New Events: Don't see your event here?
Email updates@3.220.195.53 and we will add it to the list!
We hunt down Cannabis Events in Nevada 2019. Check out our calendar and see which events would be beneficial to your cannabis journey! The list will be updated as new Cannabis Events Nevada 2018 arrive, so keep an eye out!
(If you can make it to another state – see California cannabis events HERE, and Colorado cannabis events HERE) If you are looking for THC vape carts in Nevada, check out our best cartridges of NV list.
Cannabis Events in Nevada 2019
*TRIM READY MARIJUANA WORK CARDS INFO SESSION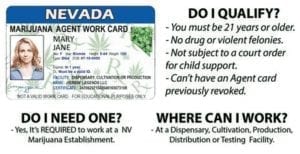 When: July 13, 2019, 1:30 PM – 2:30 PM PDT
Where:
#104, 700 E Naples Dr, Las Vegas, NV 89119
Price: Free
We will be offering this event on select weekends in addition to our regularly scheduled weekday dates. A lot of new regulatory information and job opportunities will be discussed as Nevada's Adult Use Marijuana sales continue to climb.
More HERE.
*Paul Wall at Culture & Cannabis Las Vegas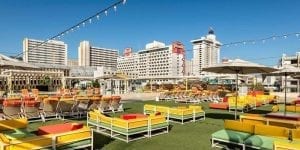 When:
Jul 13, 2019, 8:00 PM –
Jul 14, 2019, 12:00 AM PDT
Where:
206 North 3rd Street, Las Vegas, NV 89101
Price: $10 – $350
C U L T U R E & C A N N A B I S Las Vegas 2019 Pt6
Please join us and the Cannabis REVOLUTION as we continue to take our award winning event experience to all new levels.
On Saturday July 13th we head to an all new venue on the Citrus ROOF TOP of the Downtown Grand Hotel.
More HERE.
*MJBIZCON Las Vegas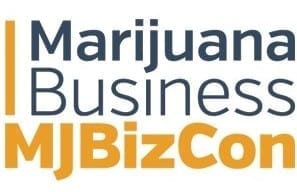 When: July 14 , 8:00am – July 16, 5:00pm
Where: 
Las Vegas Convention Center, Las Vegas, NV
3150 Paradise Rd, Las Vegas, NV 89109
Price: $195
A globally focused cannabis conference convening international leaders in marijuana investing, business and regulations.
This hands down is the must attend conference of the year if you are serious about the industry. Trust me, I've attended them all at some point – but this one is the one I won't miss.
More HERE 
*Going Green in the Golden Years: Cannabis for Seniors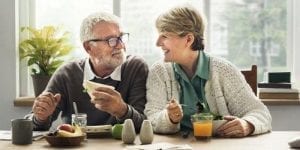 When: July 17 & Aug 21, 2 PM PDT
Where: 
Elevation 2477′ Community Room
Suite D, 569 Searls Ave, Nevada City, CA 95959
Price: Free
Senior citizens want the same thing that most people want from marijuana- to ease pain and relax. A new study about elderly people and cannabis reveal that nearly 100 percent of seniors benefit from medical marijuana.
Come learn about the basics of cannabis use for seniors. If you are curious about medical cannabis but don't know what to get or how to use it properly this class is for you!
More HERE
*CHAMPS Las Vegas – Summer Show

When: July 16-18
Where:
Las Vegas Convention Center
3150 Paradise Rd, Las Vegas, NV 89109
Price: Free (Register HERE)
CHAMPS Trade Shows is proud to announce the all new CHAMPS Dispensary+ section for cannabis retailers! So what can you expect from the newest addition to our world class trade show? Everything that you need as a cannabis retailer to run your medical or recreational retail operation thanks to our industry leading exhibitors.
You're guaranteed to find what you need for your store at CHAMPS Dispensary+ only at CHAMPS Trade Shows!
More HERE.
*Budtender Fight Club Las Vegas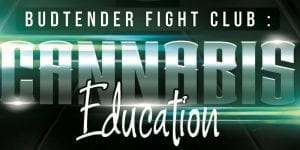 When: July 28, 2019, 1:00 PM – 5:00 PM PDT
Where:
Budtender Fight Club / Acres Underground
2320 Western Ave, Las Vegas, NV 89102
Price: $25 – $200
Are you missing out on the "Green Rush"? WORK in the cannabis industry or UPGRADE your cannabis skills & knowledge with your new green network!
Attend The BUDTENDER FIGHT CLUB : Cannabis Education School LAS VEGAS
More HERE.
*Grown and Sexy MJ Retreat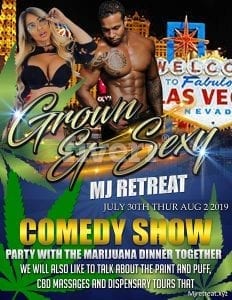 When: July 30 – Aug 2, 2019
Where: 
Serene Hotel
455 E. Harmon Ave. , Las Vegas, NV 8969
Price: $75-$825
The Grown and Sexy MJ Retreat will be held at the newly renovated Serene Hotel in Las Vegas, NV July 30 to August 2, 2019. The relaxing atmosphere of the resort and the night life of Vegas was a perfect match to hold this retreat. During the day, the attendees will be able to go into sessions being taught by the industry-leading experts in their field, take dispensary tours and paint and puff at local business. At night, we have themed parties with a live DJ, networking mixer and comedy shows to keep you entertained!
The MJ Retreat is for marijuana business owners and new start-up companies trying to expand their business. This retreat also was created to introduce people to the business side of the marijuana industry. In addition, exposing them to new job opportunities in the industry for people who would like to start a new career.
For new investors, this will provide them an opportunity to learn how to invest in different areas of the marijuana industry. This space was created to those who many never had an opportunity to be in the same room with investors who can fund their projects as well as connect with other investors and owners. This allows the attendees to be able to get receive all the information in one spot! This is also for attendees who are 'green' to the industry and are interested in learning more about it. This will give the first timers able to tour dispensaries.
More HERE
*5-Week Comprehensive Cannabis Courses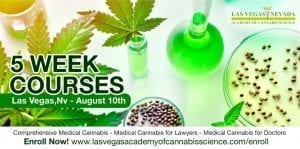 When: Aug 10 2019 at 09:00 am
Where: 
University of Nevada, Las Vegas
4505 S Maryland Pkwy Las Vegas, NV 89154, Las Vegas
Price: $648.42
Comprehensive MMJ courses for doctors, lawyers, and entrepreneurs. Every Saturday for 5 weeks from 9am to 4pm in Las Vegas, NV. Be part of our most essential courses and become an expert in the industry.
MODULE 1
Historical journey through the past of cannabis and hemp
Federal and State laws applicable to medical practices, starting your business, investing and financing.
What is a medical cannabis dispensary
Dispensary technician and their legal obligations
The Biochemistry of Cannabis
MODULE 2
Good practices to obtain a successful cultivation of hemp and medicinal cannabis.
Good practices for precise harvest and cannabis pruning.
What you should know about cloning cannabis and hemp
Vegetative stage. The beginning of the life of cannabis
MODULE 3
Principles of pharmacology its applications and methodoligies.
Influence of cannabis biochemistry on the central nervous system.
Medicinal uses of cannabis, its applications and dosifications
Functions of the endocannabinoid system in the body
MODULE 4
Cannabis use and abuse through lack of knowledge
Administration and dosage of cannabis medications.​
Intellectual property product lawsuits, case studies, federal courts, RICO LAW.
Medicinal uses of cannabis, its applications and dosifications
Functions of the endocannabinoid system in the body
MODULE 5
Chemical composition of the plant
Good practices for processing laboratories
Extraction of quality oil.
The commercial market for cannabis derivatives
Good practices for the manufacture of cannabis products
More HERE
*All Access Cannabis Tours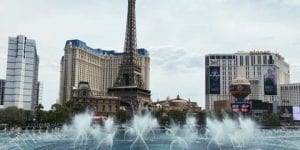 When: August 23, 2019, 11:00 AM – 4:00 PM PDT
Where:
The Las Vegas Strip
South Las Vegas Boulevard, Las Vegas, NV 89109
Price: $199
11am Bellagio Pick Up 11 20am Planet 13 12 20pm Jerome Baker 1am Canabition Museum 2 20pm The Drop 3pm Air B&B 3 45pmBellagio Drop Off
More HERE.
*Cannabition Cannabis Museum: Bongzilla & More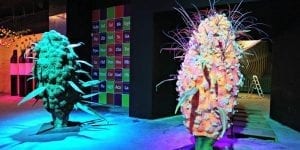 When: August 31, 2019, 12:00 AM – 3:00 AM PDT
Where:
450 Fremont St #140, Las Vegas, NV 89101
Price: $12.10
It's not a hallucination — Las Vegas' first and only immersive, interactive cannabis-themed experience does indeed feature the world's largest bong, aka Bongzilla. And that's just one of 20 buzz-worthy exhibits that'll expose you and your buds to the historical, botanical, wellness and lifestyle aspects of cannabis, including an indoor grow room, pop-up art exhibits, Instagram-worthy displays, a salute to Hunter S. Thompson and much more.
Cannabition is designed to give you the feeling of being high — without actually consuming even an ounce (or less) of pot. Feel free to inhale and take it all in at Neonopolis on Fremont Street in Downtown Las Vegas.
More HERE 
*420 World Marathon and Festival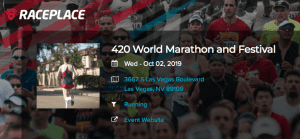 When: Oct 02, 2019
Where:  3667 S Las Vegas Boulevard , Las Vegas, NV 89109
Price: call 800-516-1770 to register
Meet, network and engage 2,000+ medical and recreational cannabis professionals, cultivators, dispensary operators, license applicants, notables, entrepreneurs, investors, healthcare providers, advocacy groups, ancillary business owners, those new to the industry, media and others.
More HERE.