Shazzam Farms is a California based grower of cannabis and manufacturer of concentrates. They started in 2017 and been to offer offering high quality products, placing 3rd for Best BHO at Kush Stock in 2017.  Shazzam Farms is licensed by the State of California Department of Public Health.
Shazzam makes flower, live resin, crumble and other extracts.
Live resin, crumble, shatter, and HCAA are all cannabis concentrates made by Shazzam Farms. They also make flower that is sold in flower form and used for their extractions.
Shazzam conforms to all the proper California laws, provides testing data
Shazzam Farms is licensed by the State of California and they make sure all their products are clear or residual pesticides and solvents. Pesticides and residual solvents have been issues for fake cartridges and even mainstream manufacturers.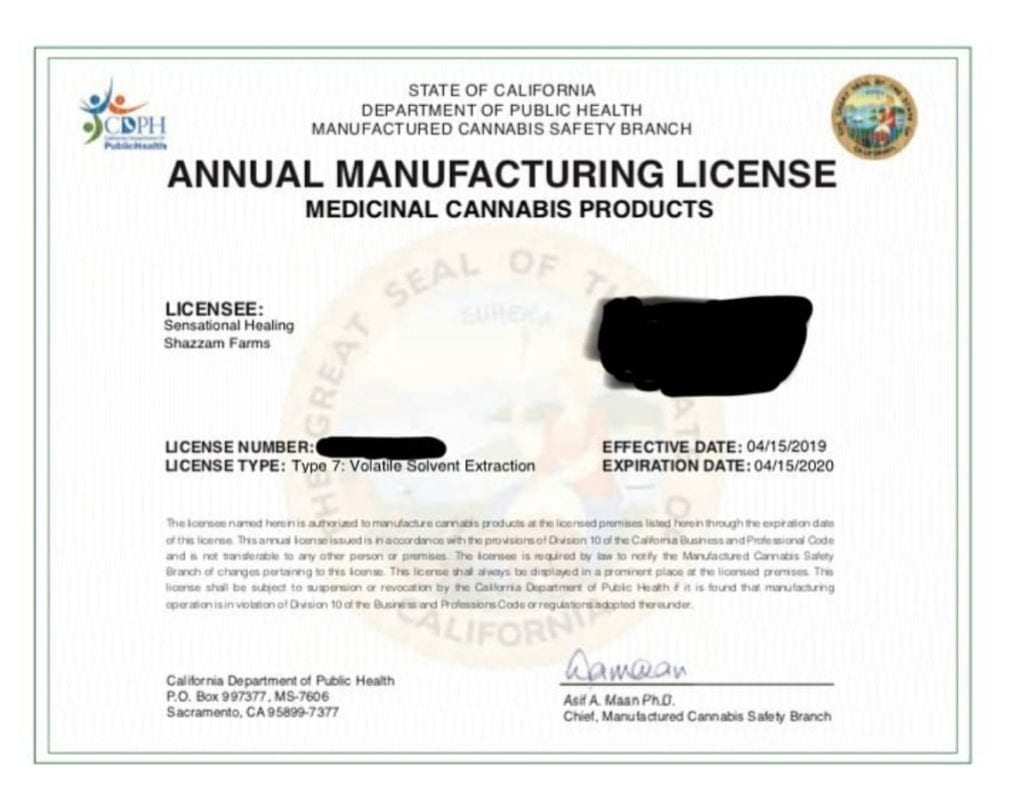 Being experts in the creation of cannabis concentrates, Shazzam Farms makes sure that their live resin production processes adhere to excellent standards. They only use fresh frozen plant cannabis to create live resin.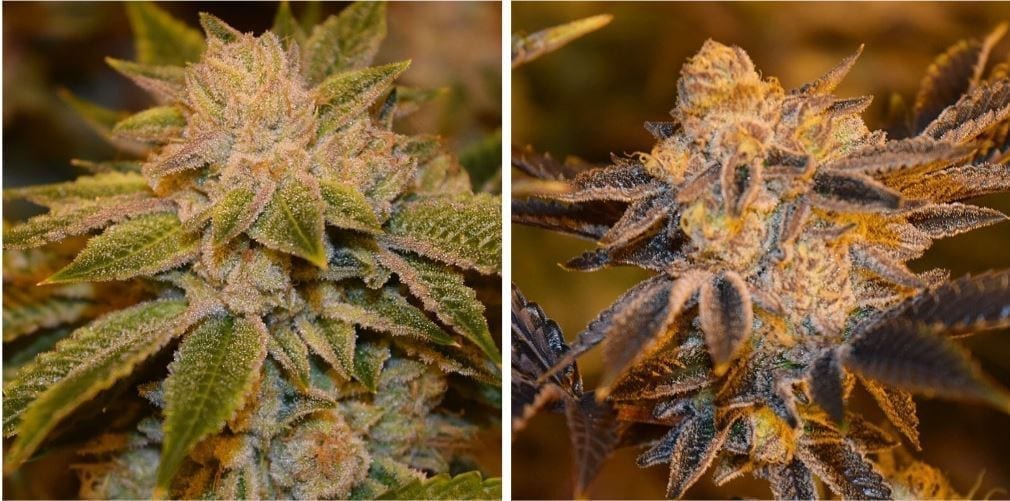 Shazzam Farms priority is to deliver the best flower concentrates possible. They utilize a full spectrum solvent process to produce the highest extraction efficiency of concentrates. The solvent maximizes the flavor, potency and value of the product, targeting the cannabinoids and terpenes.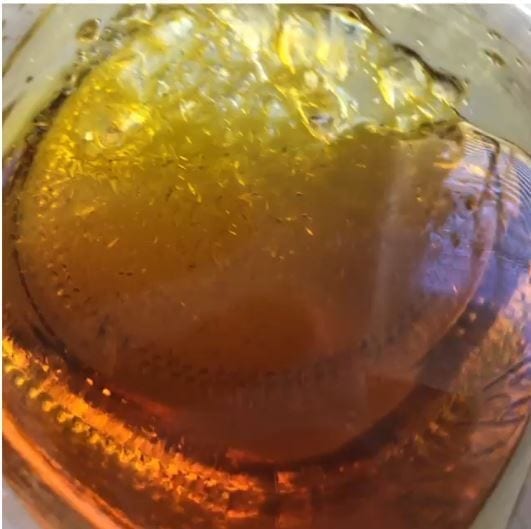 They make sure their stuff is clean, no solvents, no pesticides
Check out the Shazzam Farms products page and you will see a little document icon on each product. That's a link to an analysis reporting confirming that their products are clean. Here is an example of one of their analysis reports. Passed and clean all across the board.
Strains available from Shazaam Farms
Shazzam Farms offers live resins in one gram jars in a variety of strains. Here are some of their currently available strains:
Black Cherry Pie
Key Lime Pie
Lambsbread
Lemonade
Candyland
Sunset Sherbert / Gelato 41
Animal Cookies / Gelato 41
Fire OG / Gelato 41
Shazzam Farms utilizes a see through window package box to offer the customer and budtender full view of product and most importantly the bottom of the jar, without opening the packaged product.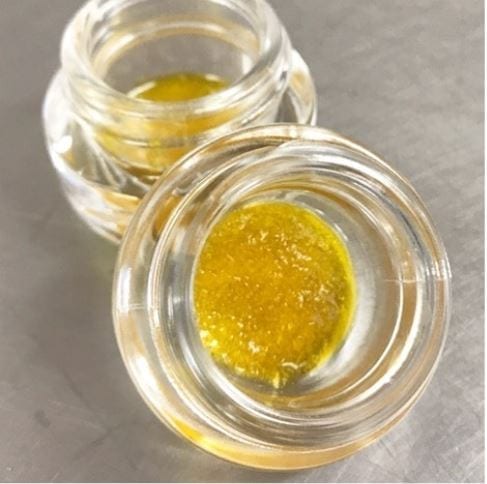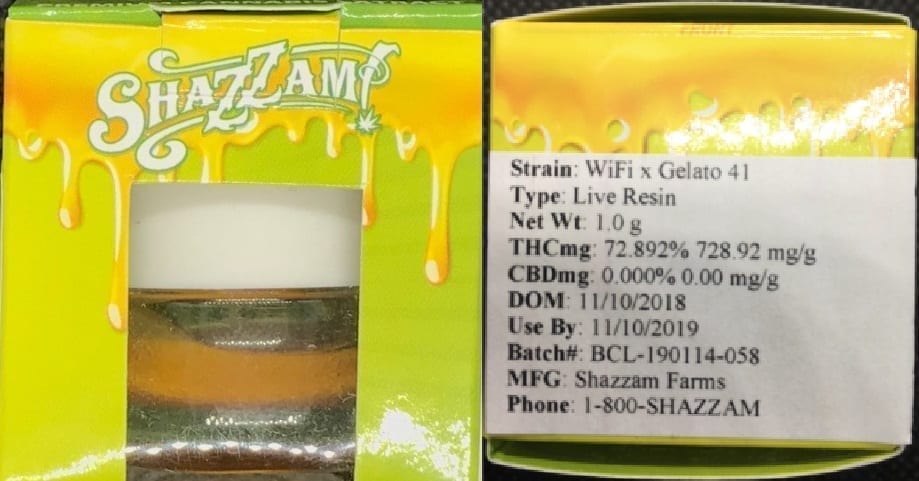 Shazzam Farms other products
Their live resin is just one of the amazing products they have. The following pictures were taken from their Instagram page. Below is a pic of their shatter.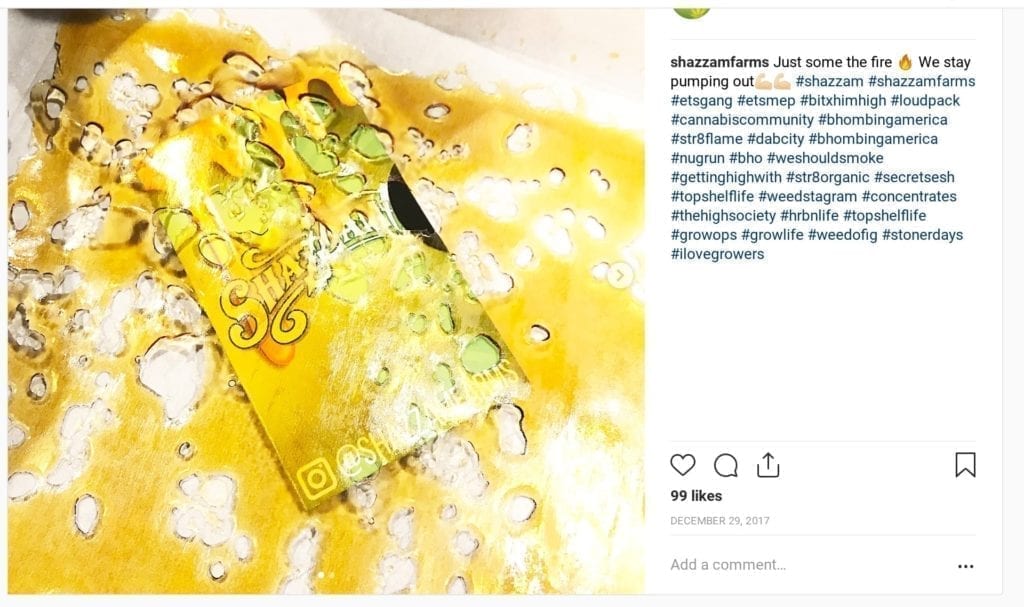 HCAA is something else they are working on, see below.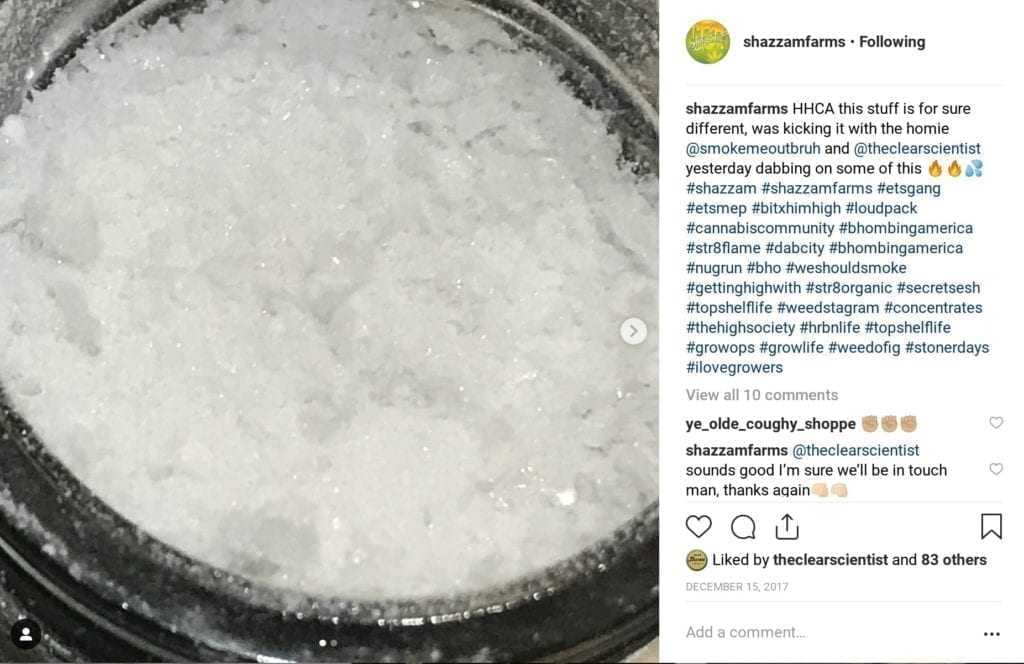 HHCA is supposed to be very strong, so we hope to see this product in stores everywhere soon. This type of extract has been compared to THCa.
Shazzamm also does high quality flowers. Below is a pic of their Clemonade strain.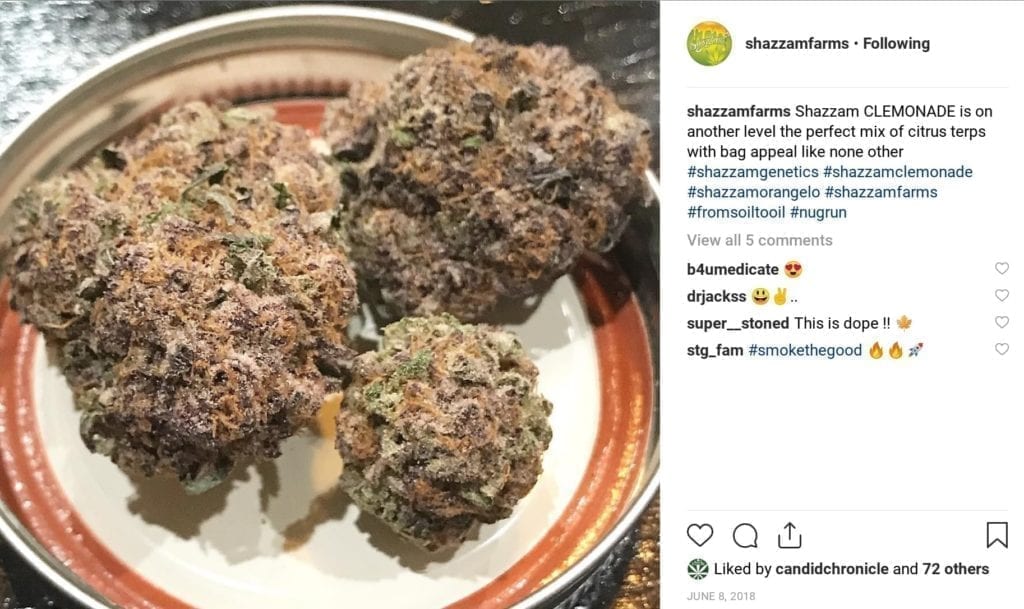 This flower won't be crackling when you hit it, given the quality standards that Shazzam Farms conforms to.
For more info on Shazzam Farms…
Check out their website or their Instagram account to find out more about Shazzam and their products. We hope to see their extracts and flowers in more stores coming soon.