REVIEW OVERVIEW

SUMMARY
I got to try the Alpine Apex Battery. I have actually tried quite a few batteries I really liked lately so I don't want to say I wasn't excited but I guess I just now have high standards for what I believe to be a good vape battery.
Pros:
Simple and intuitive design
One button control
Solid battery life
Cons:
Recommendations: None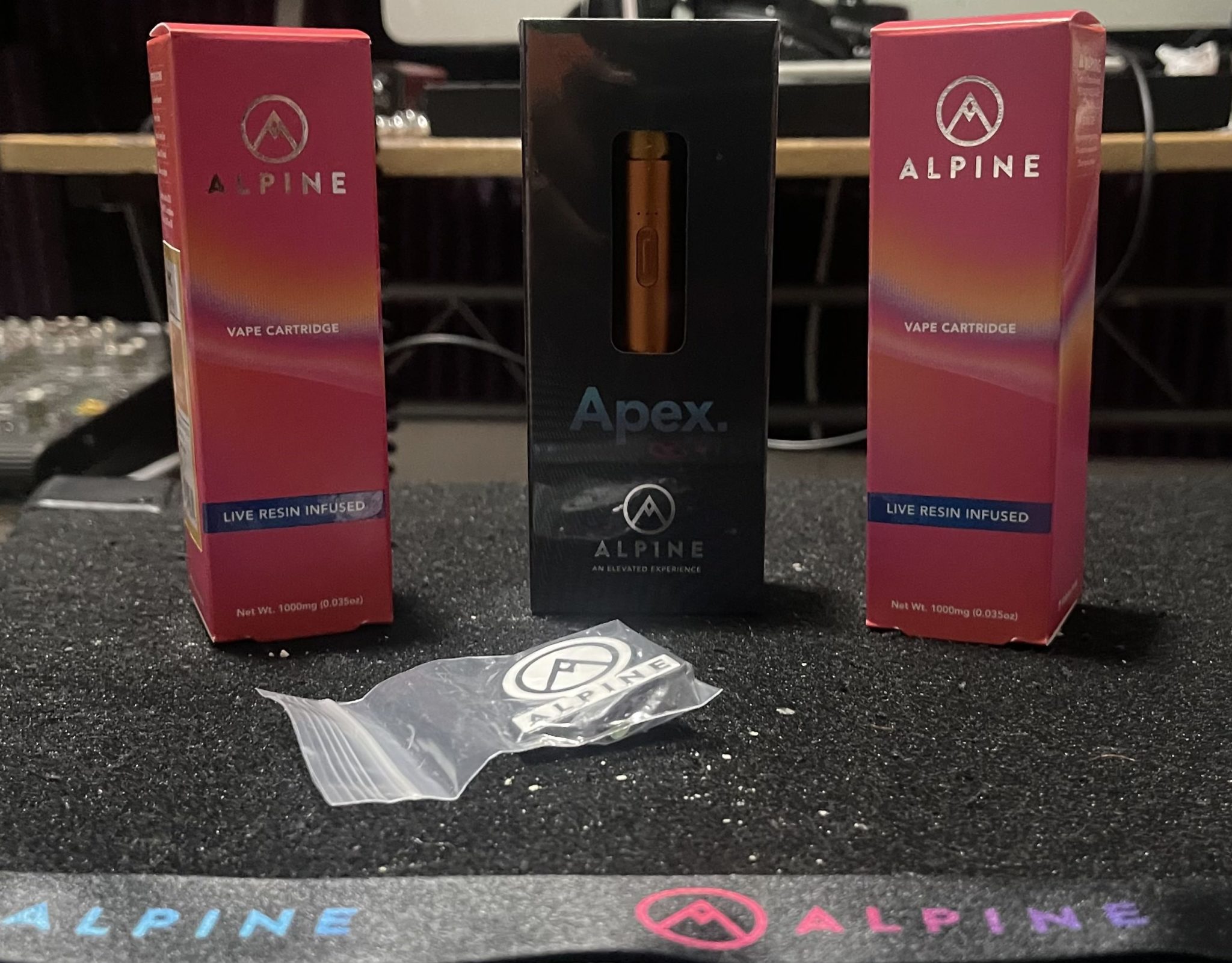 The battery looks good
Starting off with the appearance the battery looks good. The battery I got was orange with this kind of metallic finish to it. It looks really cool and is pretty minimalist with only one button. The singular button controls the different temperature settings as well as toggling the power on and off. The design is pretty appealing and intuitive from a functionality perspective. This is good because I feel the most important thing about a good battery other than the charge lasting is the ease of use. 
Speaking of holding a charge this battery is pretty solid in that department. I don't remember for sure if this battery required a charge before I used it but if so I have only charged it that one time in a week or so since first opening the package.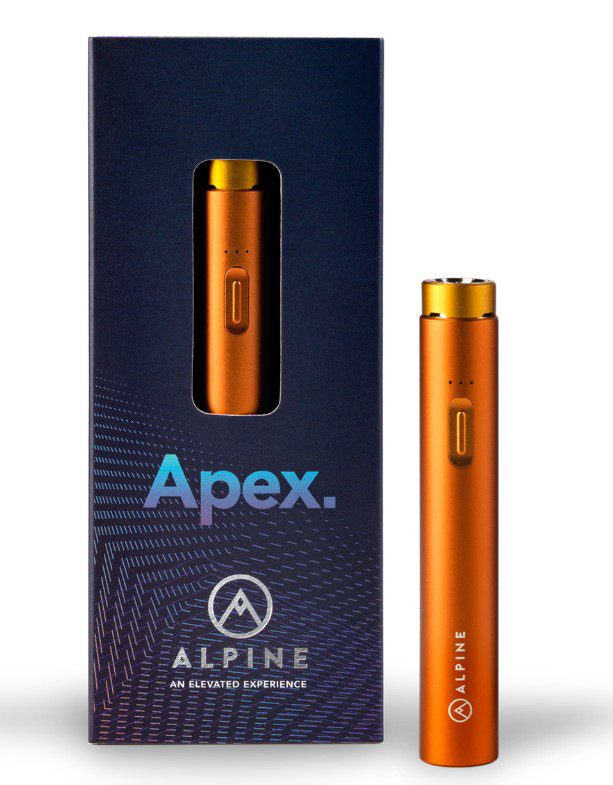 4 power settings
There are four power settings on this battery ranging from 2.4v to 3.6v. The four settings are indicated but the LEDs change between green, blue, purple, and red. I believe the last battery I had had a bit more juice and I think I got comfortable setting it a bit higher than the highest setting on the Alpine battery at 3.8v. It is not a huge difference and barely noticeable I think. But it definitely is something I wish I could change about the battery.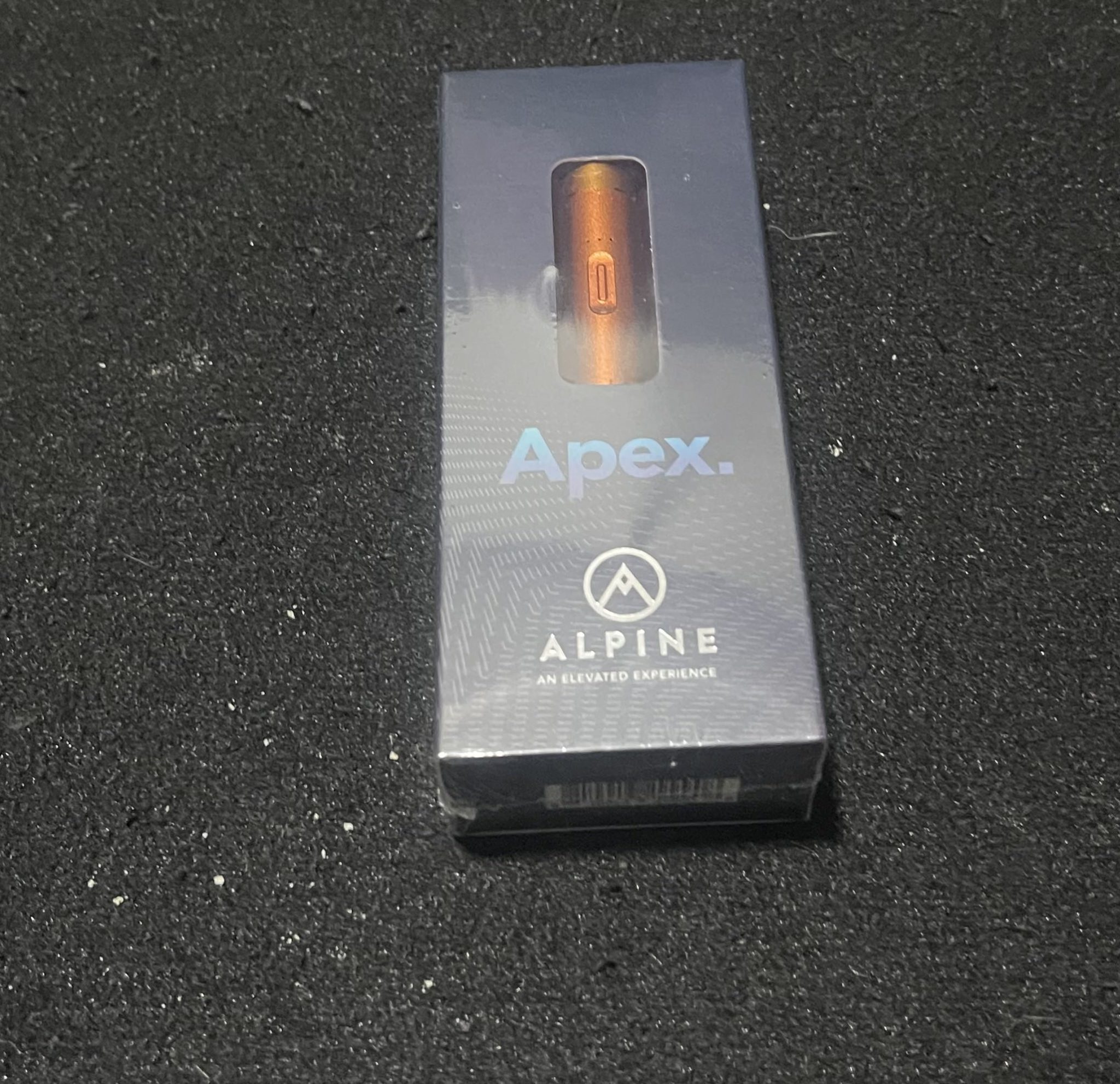 The battery does not have a preheat function
Another thing I feel is missing from this battery is a preheat function. I think it's pretty common to have the end part of a cartridge be inaccessible most of the time. I have found though that a good preheat function can help this. And I know it doesn't really seem like much at the moment but I could only imagine how much weed I have essentially thrown away because I cannot get the end of the cart to activate without feeling like I'm inhaling dust and fumes more than THC. It isn't a fault as I feel it's not necessary to use the battery or enjoy whichever cart has been plugged in.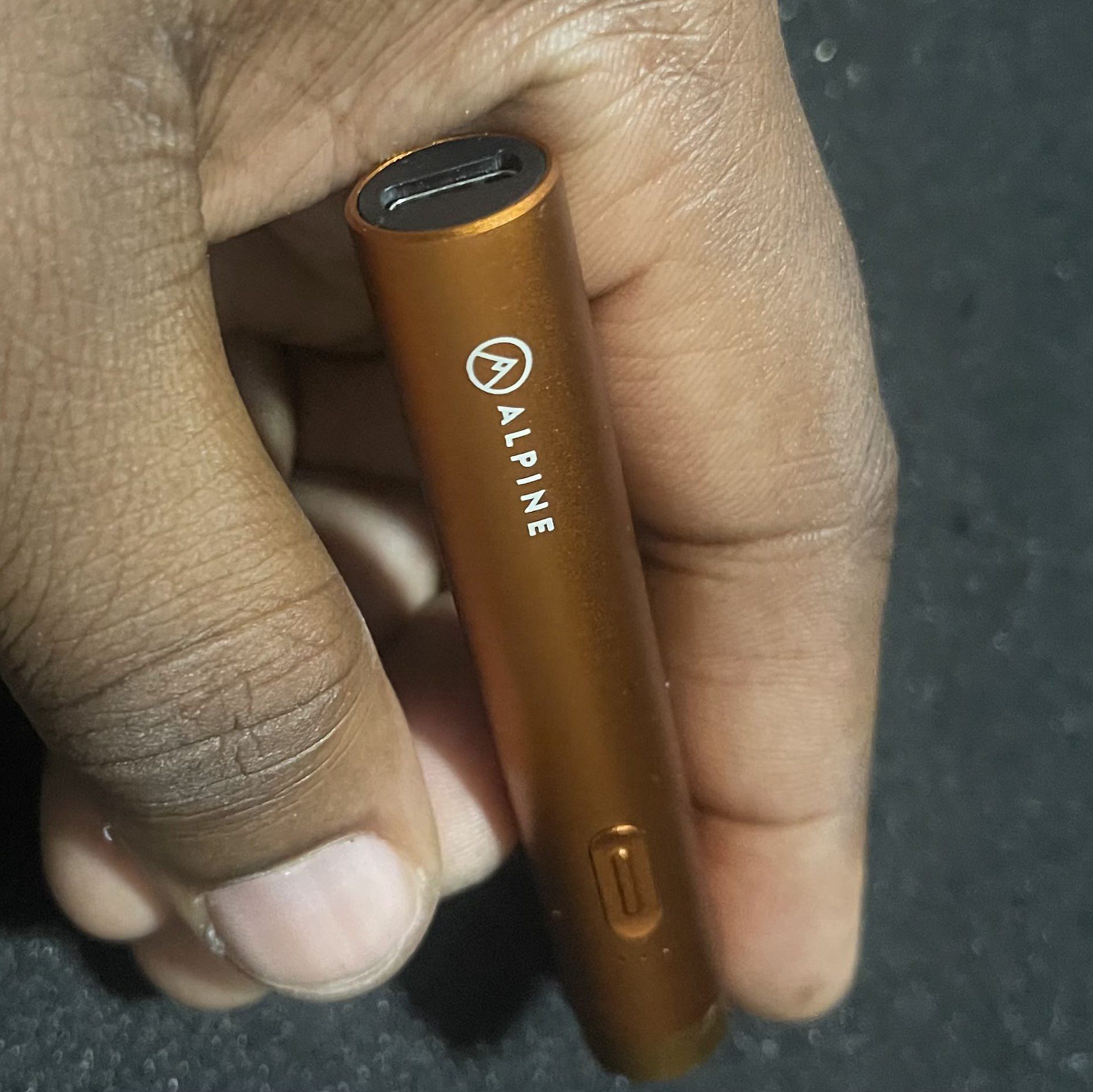 Overall, this is a solid battery
This battery is priced at $24.95 which isn't too bad compared to other comparable batteries I have tried recently or picked up over time around LA. Regardless of the preferences I have developed over time and using lots of different batteries, Alpine still makes a pretty good product. It is reasonably priced and holds the charge well. It also has a very sleek design with a simple single-button design and an incredibly accessible USB-C charging port. And it also comes with a USB C cable in the package and I love that as well. I do have a few but it seems everything aside from my iPhone uses this kind of wire at this point, so having another one really doesn't hurt.
You can find out more about Alpine products here.
Have you tried the Alpine Apex battery? Let us know in the comments or on our forum.