REVIEW OVERVIEW

SUMMARY
If you're looking for a lowkey high then the Aeriz Element Vape might be the right choice for you. But, if you're looking for a vape experience that's a whirlwind of flavor and euphoria then you might want to skip this one. I tried the Banana Biscotti Sundae flavor and it didn't taste like Banana or Biscotti (whatever Biscotti would taste like). The high isn't too much to write home about, but it gets the job done. So, what's the 411 on the Aeriz Banana Biscotti Sundae? I'll break it down.
Check out our video review of the Prospectors cart here.
Pros:
Great packaging
Calm effects
Cons:
Recommendations: Make it more flavorful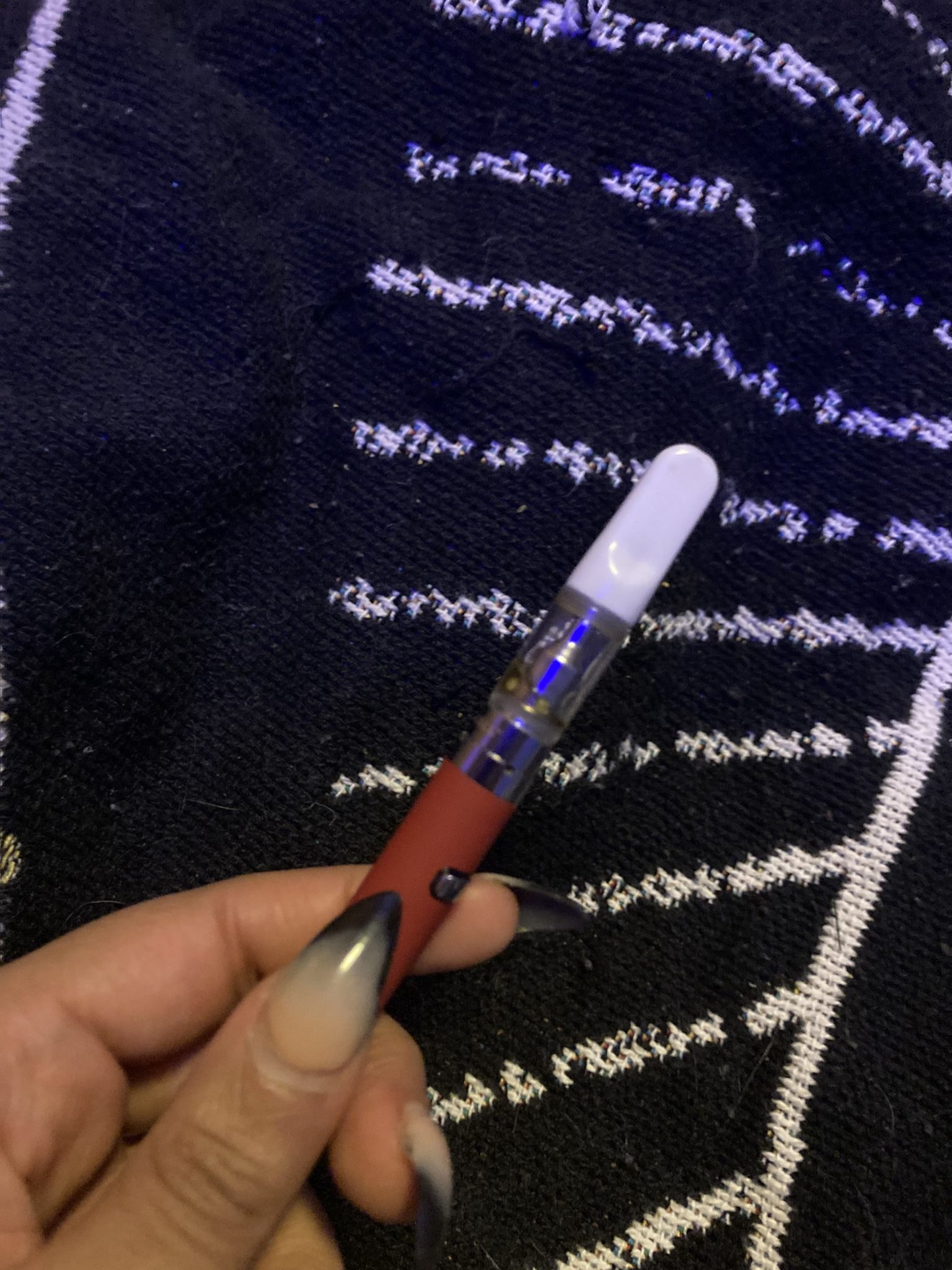 The packaging is fun and easy to open
If you've caught any of my other reviews, you know I love a good package. The packaging for this Aeriz vape is fun and intergalactic. Plus, there are instructions to open it. So, even if you're already blasted before opening the cart, you'll have steps right on the package to get to your cart even with half of a brain cell left.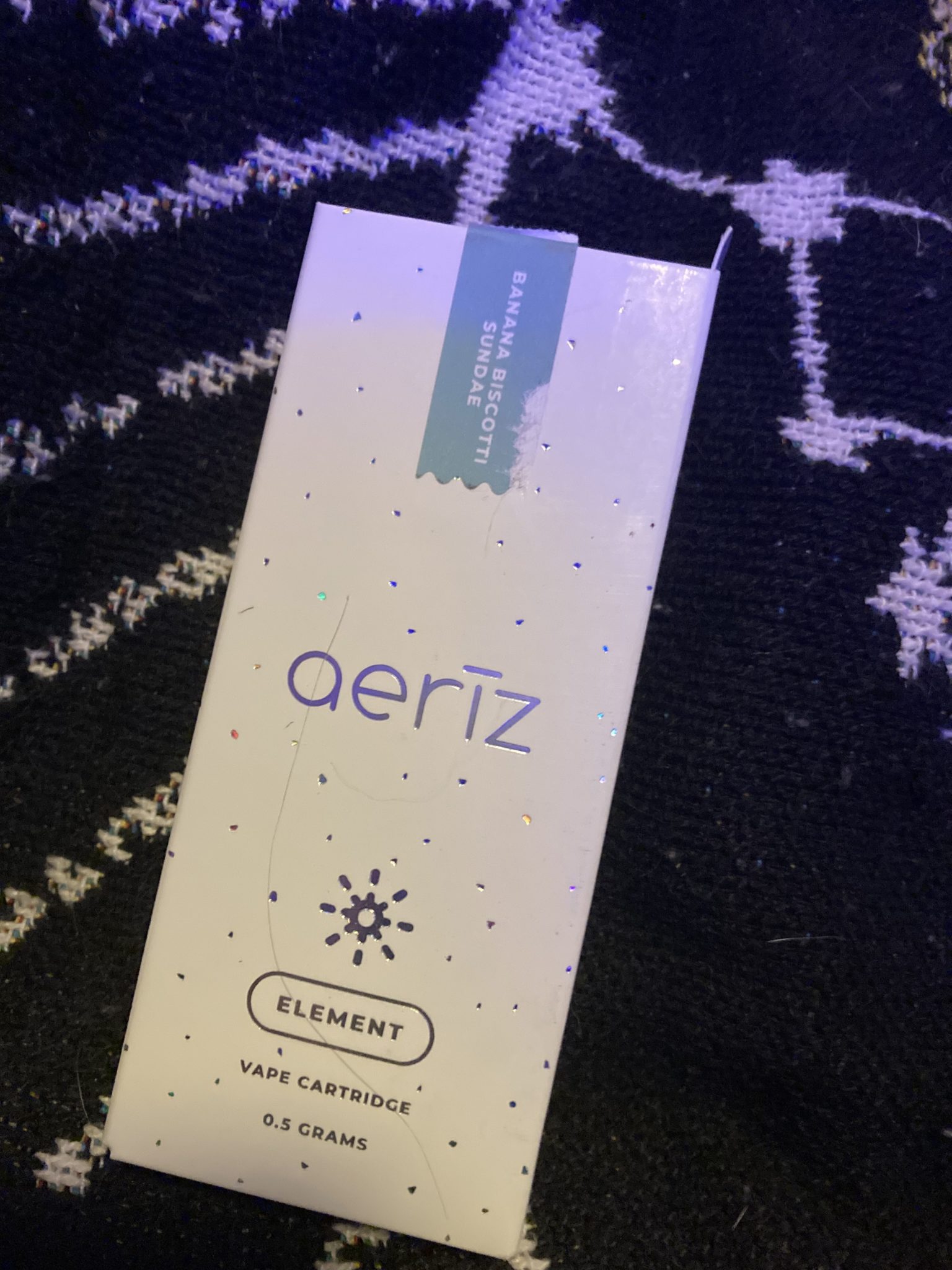 Mid effects for a pricier THC cartridge
The Aeriz cart is 0.5g and has 75.78% Delta 9 THC. Depending on where you go the cart will run you about $50, which is kind of on the pricey side for a half gram. The vaping experience is pretty smooth. I didn't cough much, but when I did I definitely felt myself get a bit higher. Even with a few coughs, I wouldn't say the high is extravagant, but it got the job done. 
This definitely isn't a super euphoric high, but I also didn't feel sleepy or energetic. It was a functioning effect that could be great for a quick on-the-go sesh.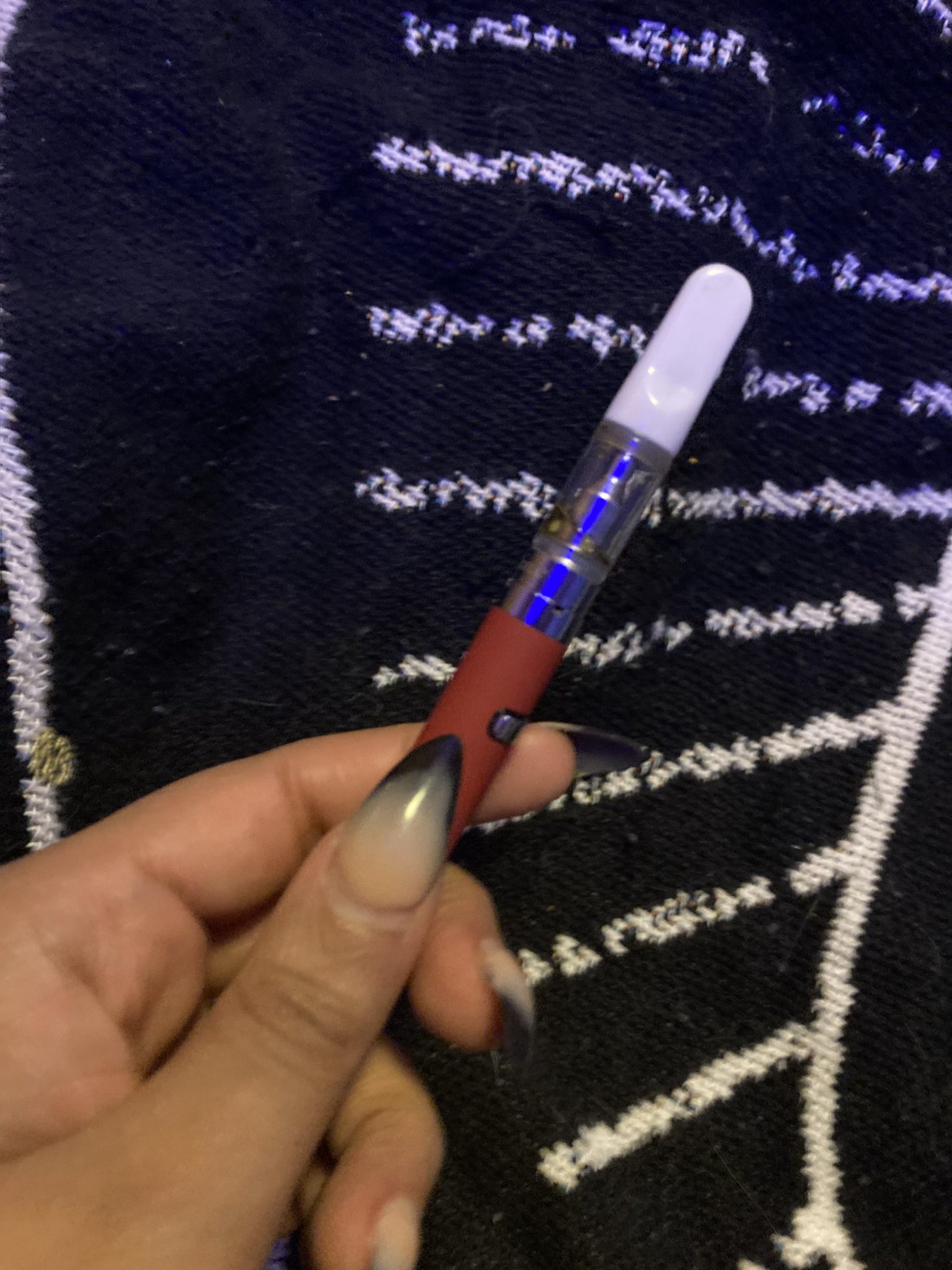 The cart doesn't taste like banana or biscotti
The cart doesn't taste like banana, biscotti, or a sundae. It doesn't even taste like THC oil…it tastes like nothing at all. If you're looking for a flavorful vape, this isn't the one for you. I like my vapes to taste like SOMETHING. Even if tastes like a big THC cloud, that's better than nothing. 
Aeriz usually has some pretty good flavors, so the complete lack of flavor for this one was disappointing. 
Basically, the Aeriz Banana Biscotti Sundae Element cartridge was lackluster for the price. I probably won't buy this one again, but Aeriz usually does better. 
You can find out more about Aeriz carts here.
Have you tried carts by Aeriz? Let us know in the comments or on our forum.