Munchies are something almost everyone gets when they are stoned. Mr Weed's Munchies caters to the stoner with candies and snacks. The products are not infused with THC or anything but they are great to have when the munchies hit your stomach.  They also have fun strain names for the snacks and come in 4.20 ounce packets. We sampled a variety of their candies and trail mixes and we will go through them below.
OG Trail Blazin Munchie Mix – Mr Weed's Is Fresh
This trail mix blend is simple: peanuts, chocolate M&M-style peanuts, and raisins. Everything is very fresh. It contains less salt than comparable mixes I have tried. The unnammed, M&M look a likes actually taste better than standard peanut M&Ms.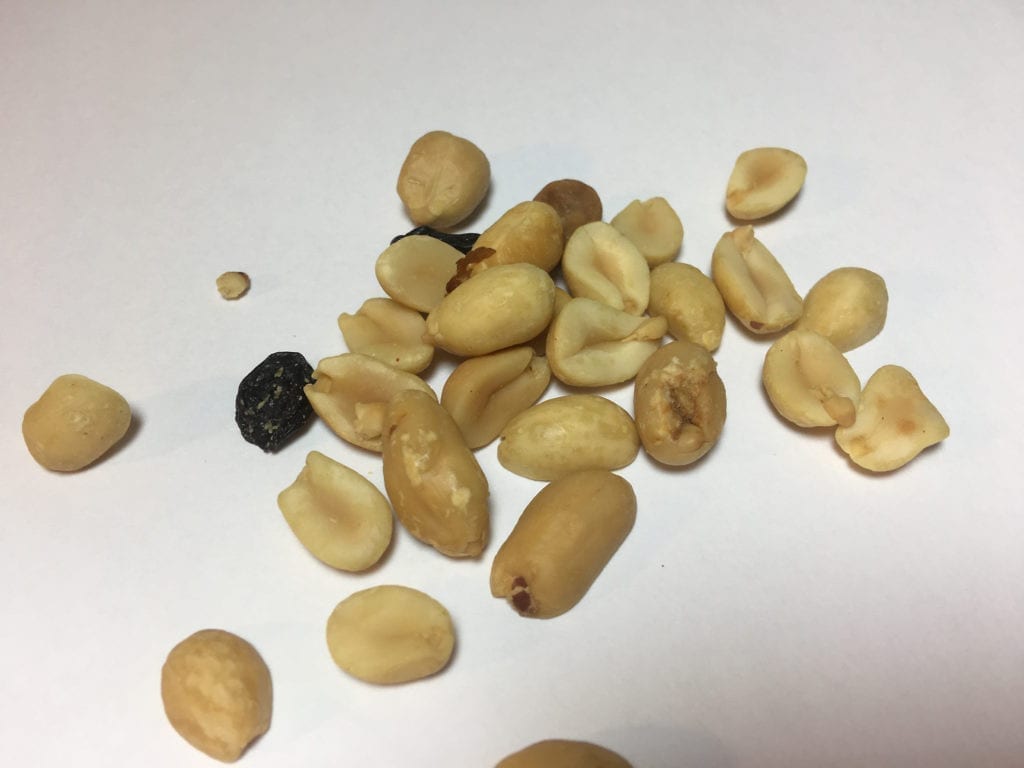 It costs $2.69 and is 4.2 ounces. Sweet N Salty is $1.50-$2.00 at most vending machines which is comparable, but only 2 ounces. Mr Weeds not only tastes better, its cheaper per ounce as well. You can find it here.
Maui Wowie Munchie Mix – Sugary Dried Fruits
This blend of dried and sugared fruits does not disappoint. I have had similar blends before that are hard and stale.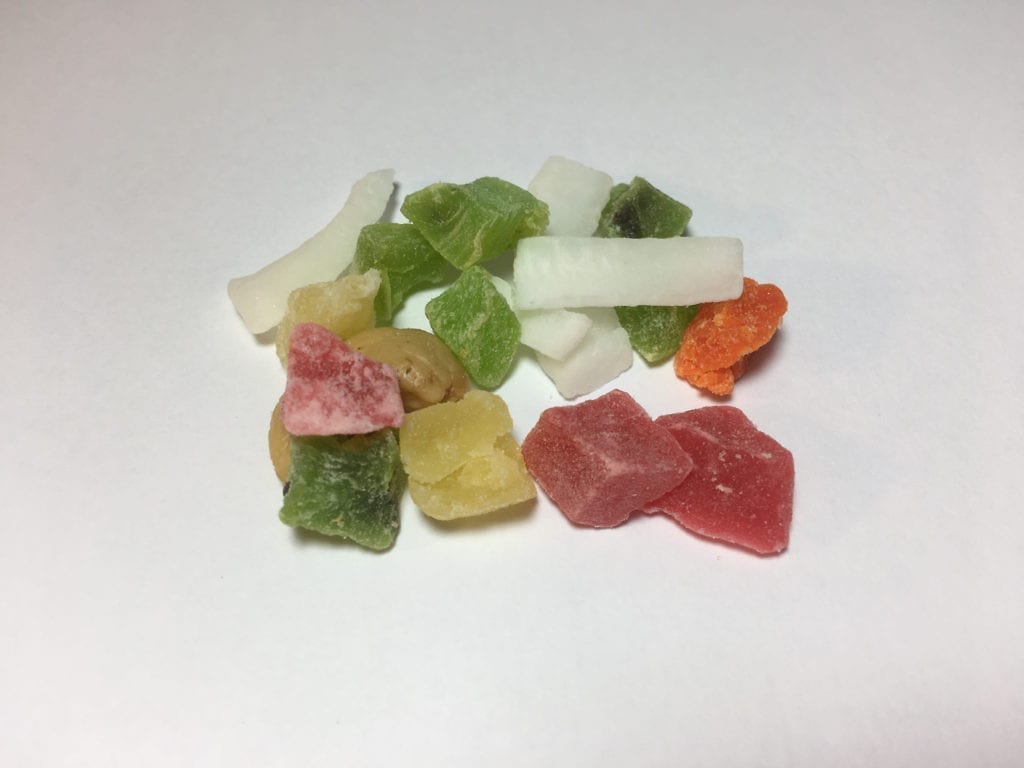 Mr Weed's has a great freshness to it and kiwi in there. The pineapple and kiwi bits were my favorite part of this mix. Maui Wowie Munchie Mix is on this page for $3.49.
Tye Dye and Orange Creamsicle Gummi Bears – Super Soft
So soft. These are the softest gummy bears I have ever tried. Mr Weed's Tye Dye Gummi Bears are a mix of orange and green cream bears. The freshness is amazing on these.
Tye Dye Gummi Bears are here and Orange Creamcicle are here. A 4.20 ounce bag is $1.99 in either flavor.
Sour Diesel Gummy Rings – Soft
Gummy rings are hard to mess up. As long as they are fresh they are good. Cherry and Blue Rasberry are the flavors, which reminds me of Icee. These were gone the quickest out of everything. These were not that sour though if you are looking for something heavily sour. They cost $1.69 for 4.20 ounces and $2.99 for 12 ounces. Find them here. I strongly recommend the 12 ounce bag, better deal and these go fast. We ate them all faster than I could get the pics in.
Northern Lights Sweet and Salty Mix
Lots of crunch and some regular all chocolate size M&M style candies in there. It is not that spicy, a bit more sweet than spicy. Again the items tasted fresh and of good quality. This Mr Weed's snack did not seem very salty though if you like a lot of salt.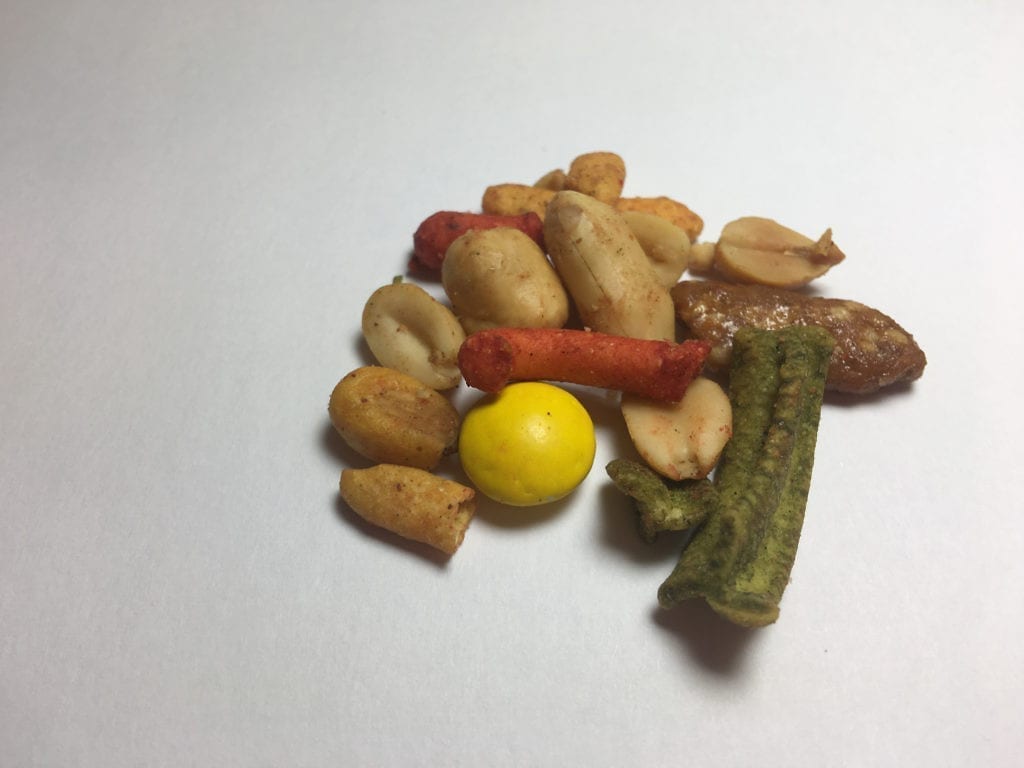 The Northern Lights Sweet and Salty Mix is $2.69 and on this page.
Mr Weed's Munchies Are All Great So Far
All of the munchies we tried by Mr Weed's were grea. The snacks are similar to some of the items you would get at a vending machine, but the quality is much better. Shipping is $6.99 but the prices on the snacks are very reasonable. I would get 4-5 at a time to make the shipping cost worthwhile. Everything seems a little less salty than other similar snacks I have tried. One thing I would like to see Mr Weed's Munchies add to their line up is clear gummi bears, which is pineapple flavor.
The thing that stood out the most on Mr Weed's munchies was the freshness. Everything tasted super fresh, not like it has been sitting their for months in a machine or at the gas station. You can find Mr Weed's Munchies full line of snacks here. Have you tried any of their munchies? Anything else you would like to see reviewed? Leave a comment below!