Five joints in a cigarette like box. That is the Redwood Stacked Deck made by Redwood, a Las Vegas, Nevada based marijuana cultivator. The pre rolls can come in a variety of marijuana types. I was a big fan of Redwood before this review and last batch of their pre rolls.
Redwood pre rolls on earlier batches were stronger
Four months ago I got Redwood pre rolls from Nevada Made Marijuana in Laughlin, Nevada. They burned slow. The effect lasted longer than an hour. It was nugs in those pre rolls, unlike what we usually have in Cali pre rolls. Coming back four months later I got a Redwood Stacked Deck, and two standalone pre rolls, one from Redwood and one from The Grower Circle. Quality seemed much better on the first run.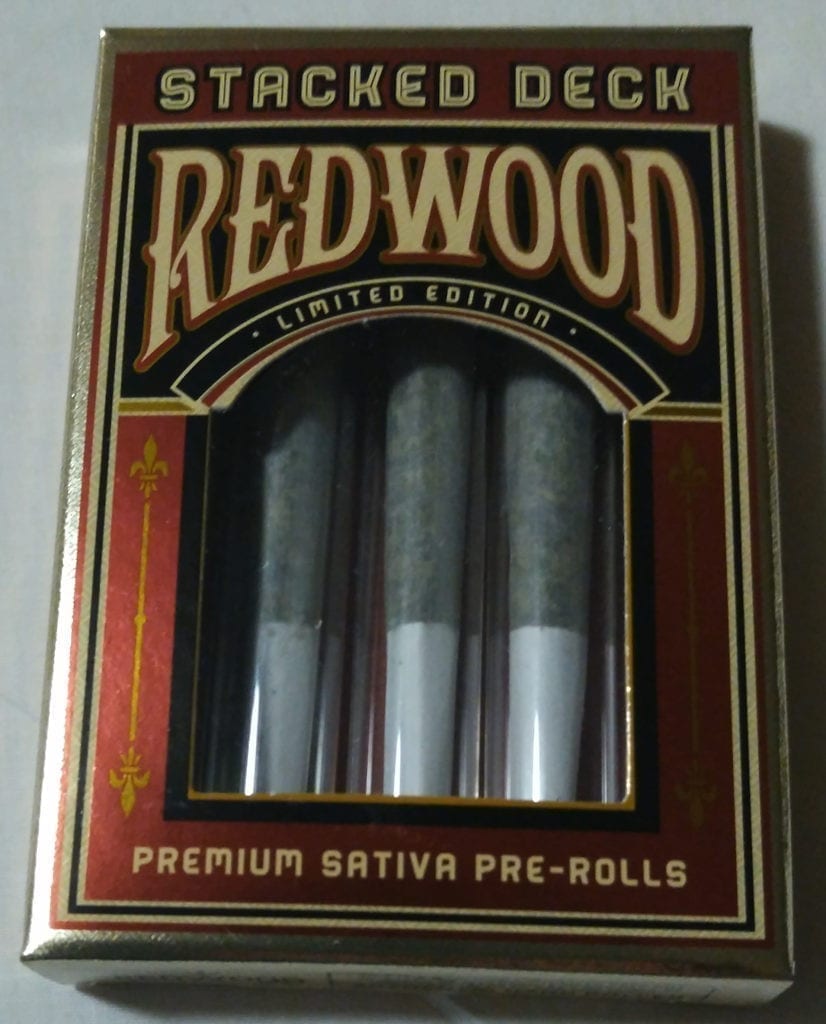 Redwood Stacked Deck nugs not looking good
Look at the weed stacks in the below picture. On the left is weed from a Redwood pre roll. On the right is from The Grower Circle pre roll.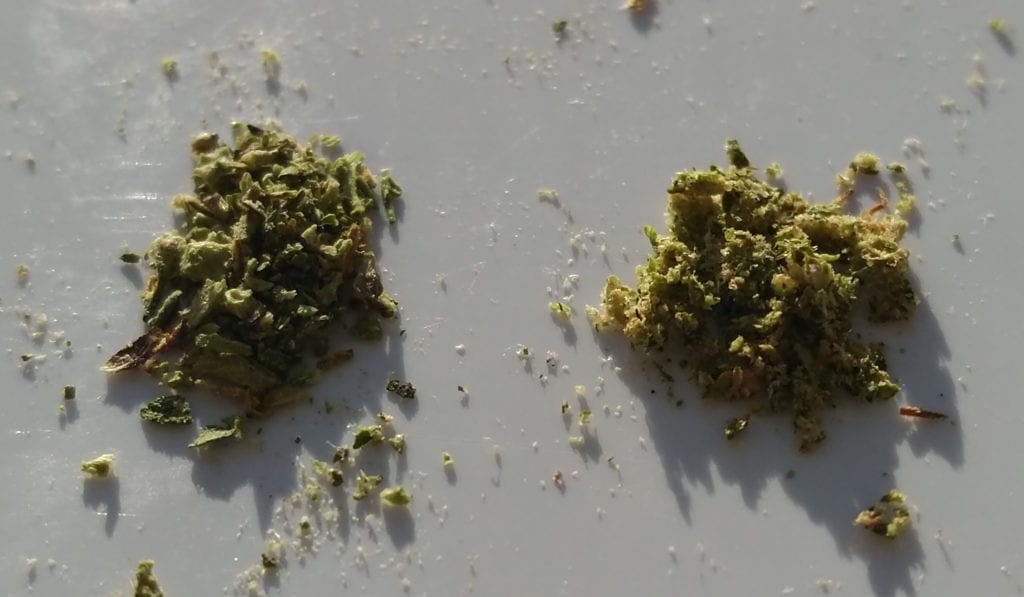 The picture speaks for itself. The Redwood weed is leafy and with brown spots. I even found a crumbled seed inside and tasted it just to be sure it was a seed. The Grower Circle weed looks like it came from better nugs and was particularly cleared of anything that was not top notch buds. The Redwood pre rolls were not as bad as straight shake pre rolls that you get for free at some dispensaries in California. They were just not as good as The Grower Circle joint or as good as a joint you would roll out of some weed you would normally buy in nugs.
Taste Was Good On The Stacked Deck
Despite the buds not looking so hot, it still tasted good when you smoked it. They use a nice paper on the joints that seem like rice paper. All Redwood pre rolls I have smoked so far had good taste.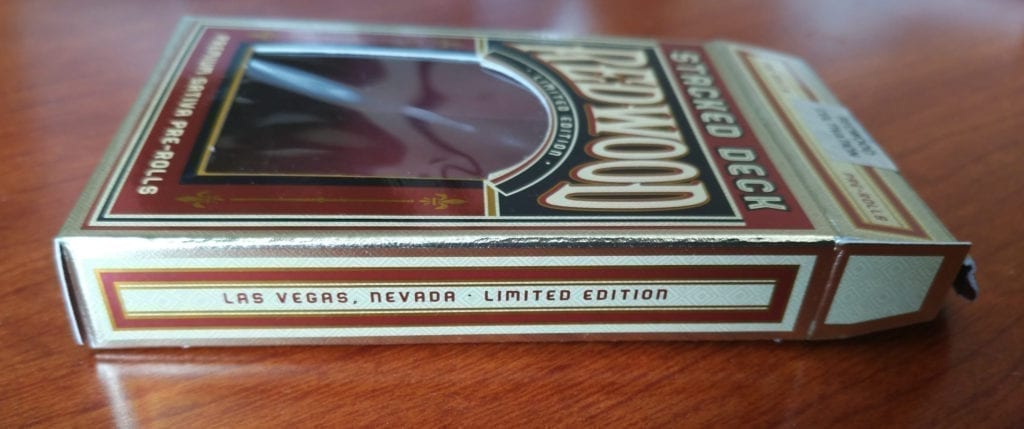 Packaging and Sizing Are Great
The packaging is great looking but also very functional. Its a perfect size to fit all five joints in your pocket without them getting jostled around and potentially lost.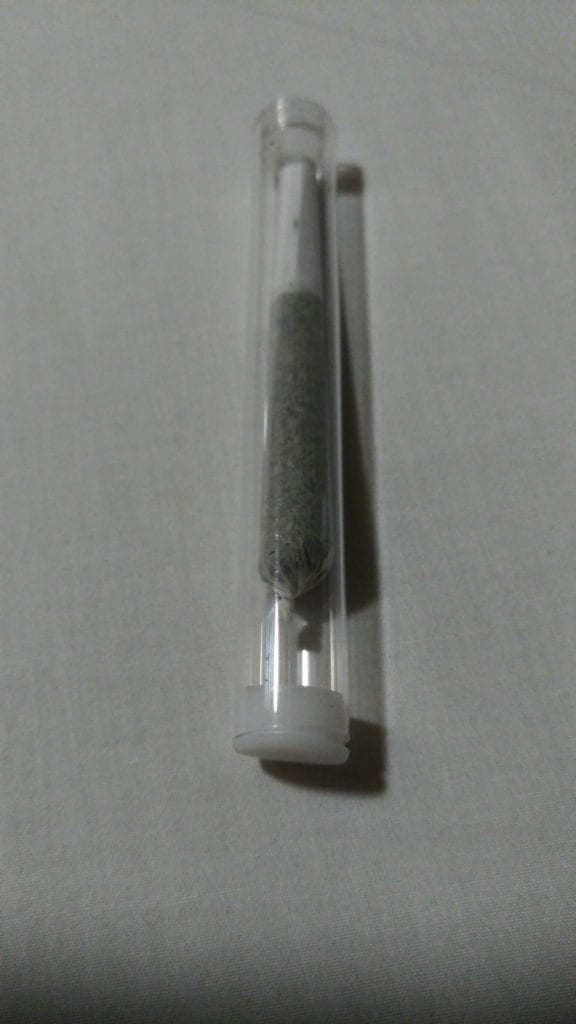 The individual packaging makes it easy to put the joint back in to smoke more than once.
The Redwood Stacked Deck has a tray inside that holds the five individual joints. I do prefer the half gram joint size of the Stacked Deck vs the one gram joint size found in most other pre rolls. Unless you hit the whole thing at once, with half grams you are smoking fresh more often.
Effect Not Strong, Short Lifespan
The Redwood Stacked Deck was not strong enough. The lack of quality nugs in these pre rolls caused the weakness. After 30-40 minutes I felt like i should probably smoke again.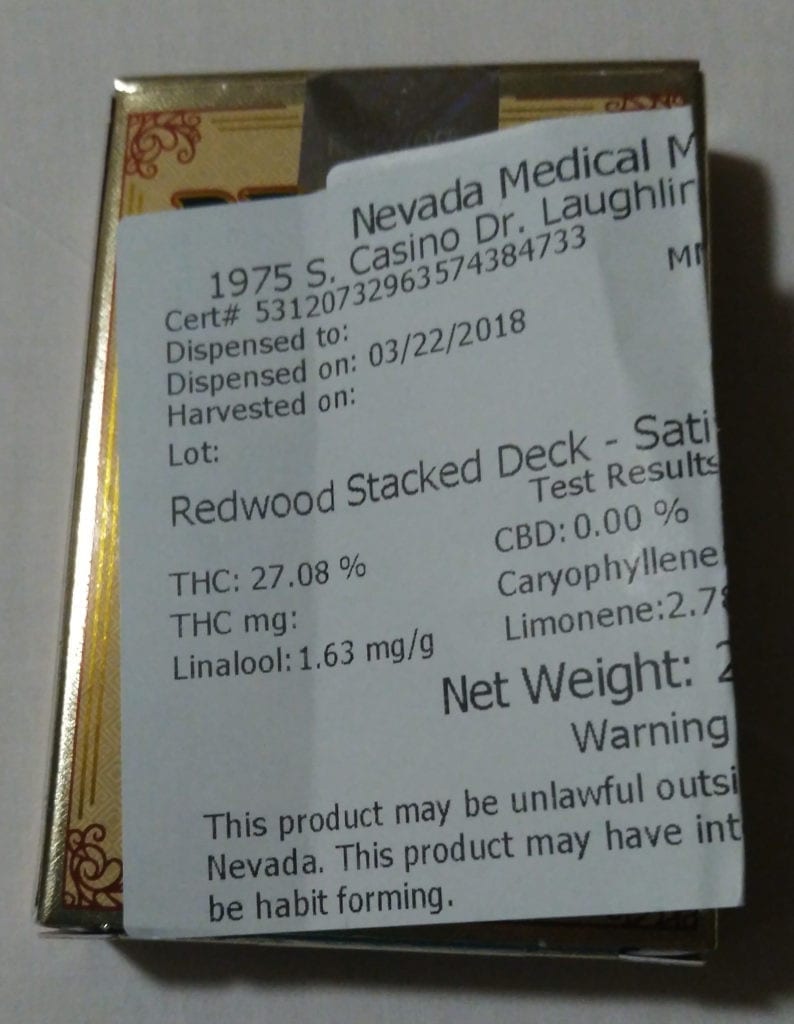 The old Redwood joints or the current ones from The Grower Circle keep me good for two hours. I burned through the Stacked Deck really quick.
Value: Not great but not terrible
At $35 for recreational, and $30 for medical at the place I got them, the price is fair. Typically at Nevada Made Marijuana pre rolls are $15 recreational and $12 or $13 medical (I forget exact amount). Some of The Grower Circle joints are $17 recreational and $15 medical, like the one I got.
The Redwood Stacked Deck is giving you 2.5 grams. Two joints from The Grower Circle are the same price and equal 2 grams. Extra half gram in the stacked deck. When you smoke both though all the way, the two grams form The Grower Circle last substantially longer. On my trip back I got another two of those instead. Value was not that great due to the bud quality and length of effect, even though it is more bud for less money.
In conclusion, the Redwood Stacked Deck is a great concept if it has the right buds going in those pre rolls. Redwood has delivered some strong pre rolls in the past and I maybe recently it was just a bad batch. I will be trying them again in the future and hopefully changing this review to say how great they are again.