REVIEW OVERVIEW

SUMMARY
I recently came across the chance to try Aether Gardens flower, Platinum cake for $28.41 (per 1/8th) out the door.
You can check out our video review of the Aether Gardens Flower here.
Pros:
Good price
Smooth taste
Good high
Burned in a joint well, no runs
Cons:
Was not as stony as I expected as it was @THC 23.8 (profiles matter)
Myrcene @5%, limonene @5% and linalool @2% would not be a profile I would choose personally
Smoked more to get the same high
Recommendations: Higher THC percentage would be great.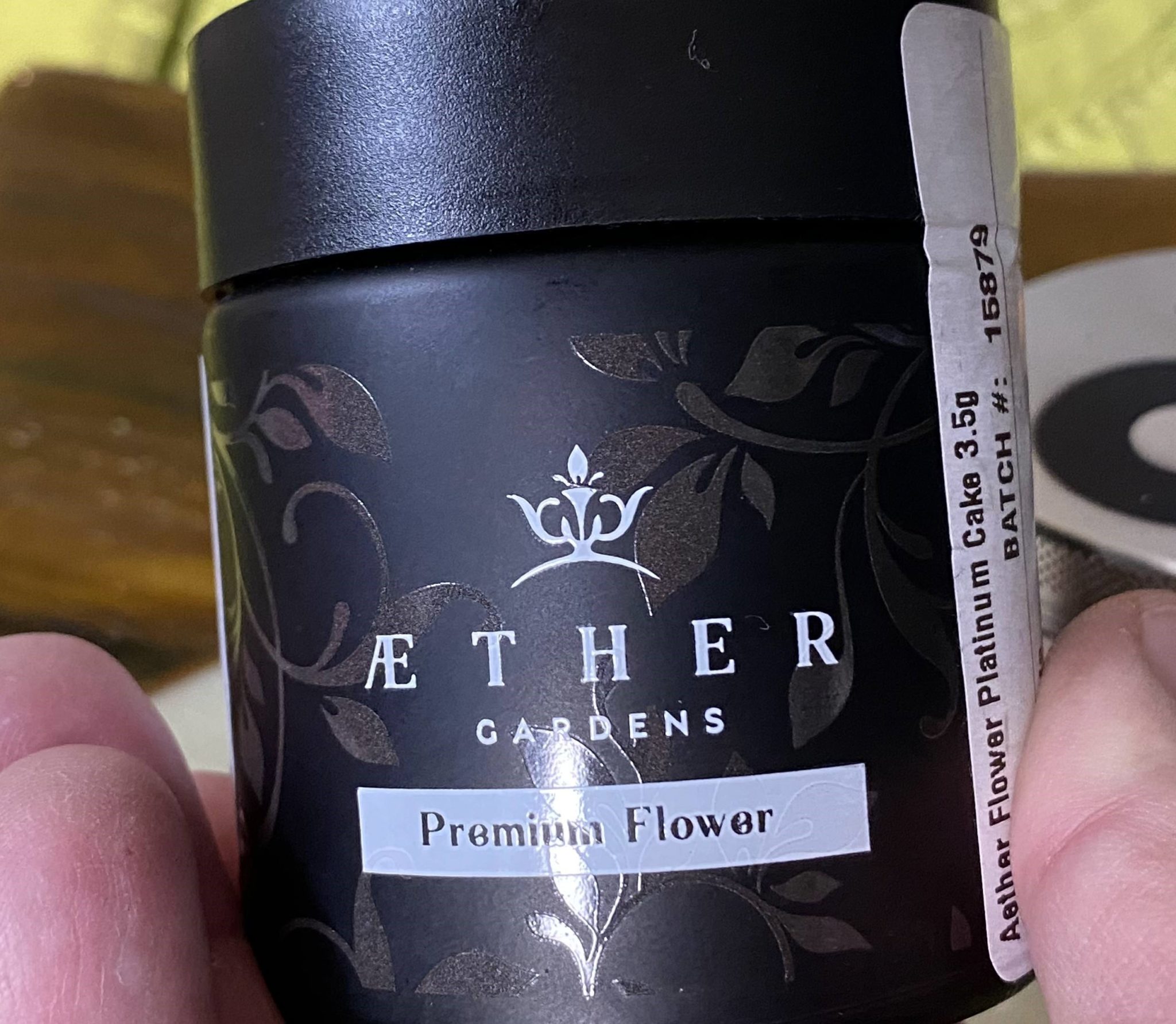 Good price if this is your profile
As the buds fell out of the jar, golden green colored with flecks of reddish/purply spots that made it look very nice indeed. I knew the smell, like a cake, sweet and buttery had me drooling. They had the right amount of bounce, telling me that it had been cured well. There were not a lot of big stems, which I tend to find when the buds are bigger. There was nothing loose in the jar, just nuggets, so quality indeed. The top of the jar stated that this was 'Fit for Gods!' I'll be the judge of that, well as I am doing a review, I guess I will be!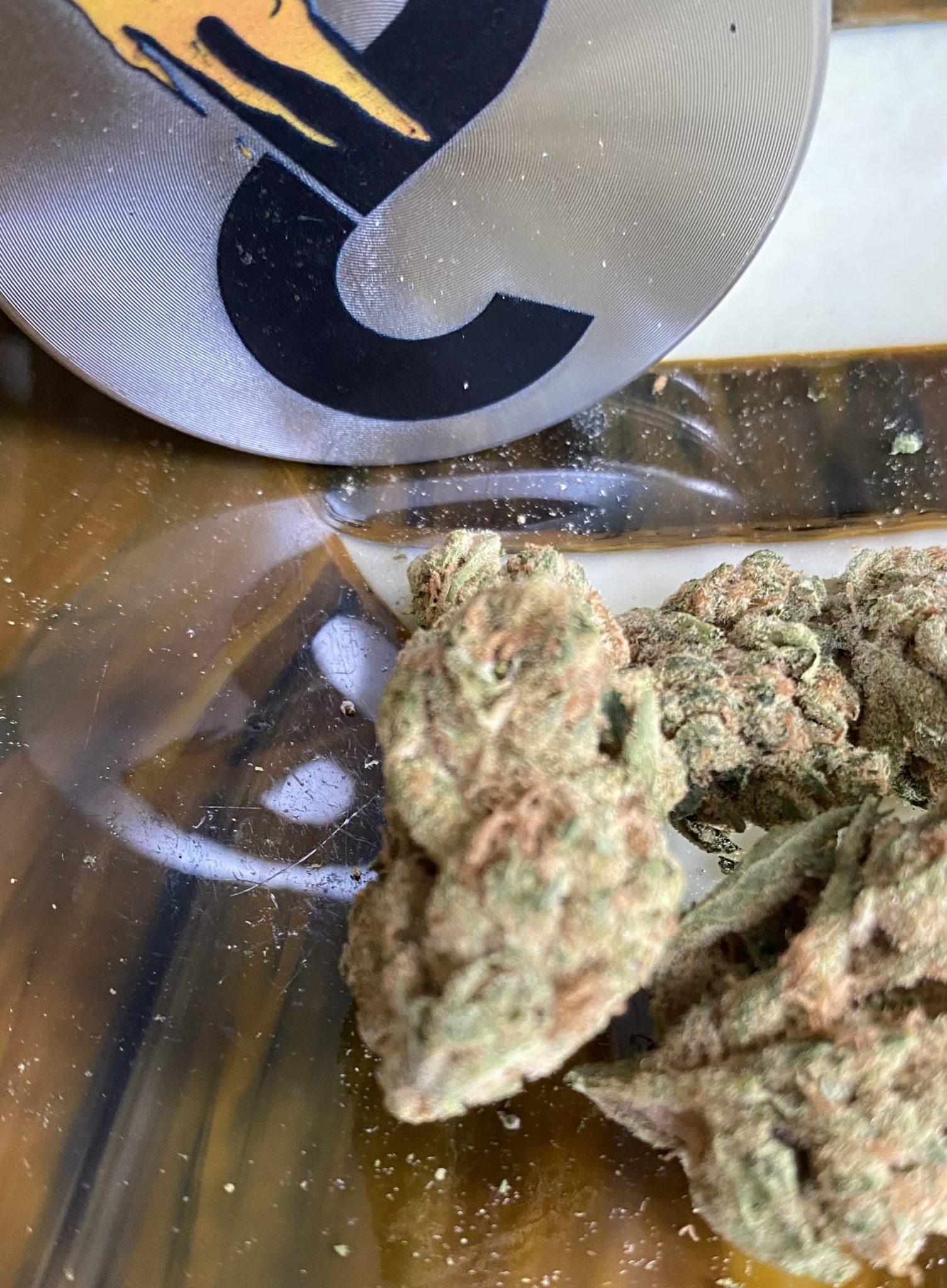 A fine product
I feel this is a fine product, cured well and with a great odor out of the jar. It burned very well in a joint and did not run. I didn't like the taste of this flower, however. I found it to be a clean, almost laundry smell, and the aftertaste was of a sweet, wedding came that you almost can't eat because it's too rich, but you do anyhow. And I think the name, Platinum Cake is well suited for this flower.
It's too bad this was the only choice they had for me that day I went into the store to review, as I think a profile more to my liking by this company would get a 5 out of 5 stars. So I will be keeping my eye open for this brand, Aether Gardens and if it's on sale, sure, I'll try their other strains!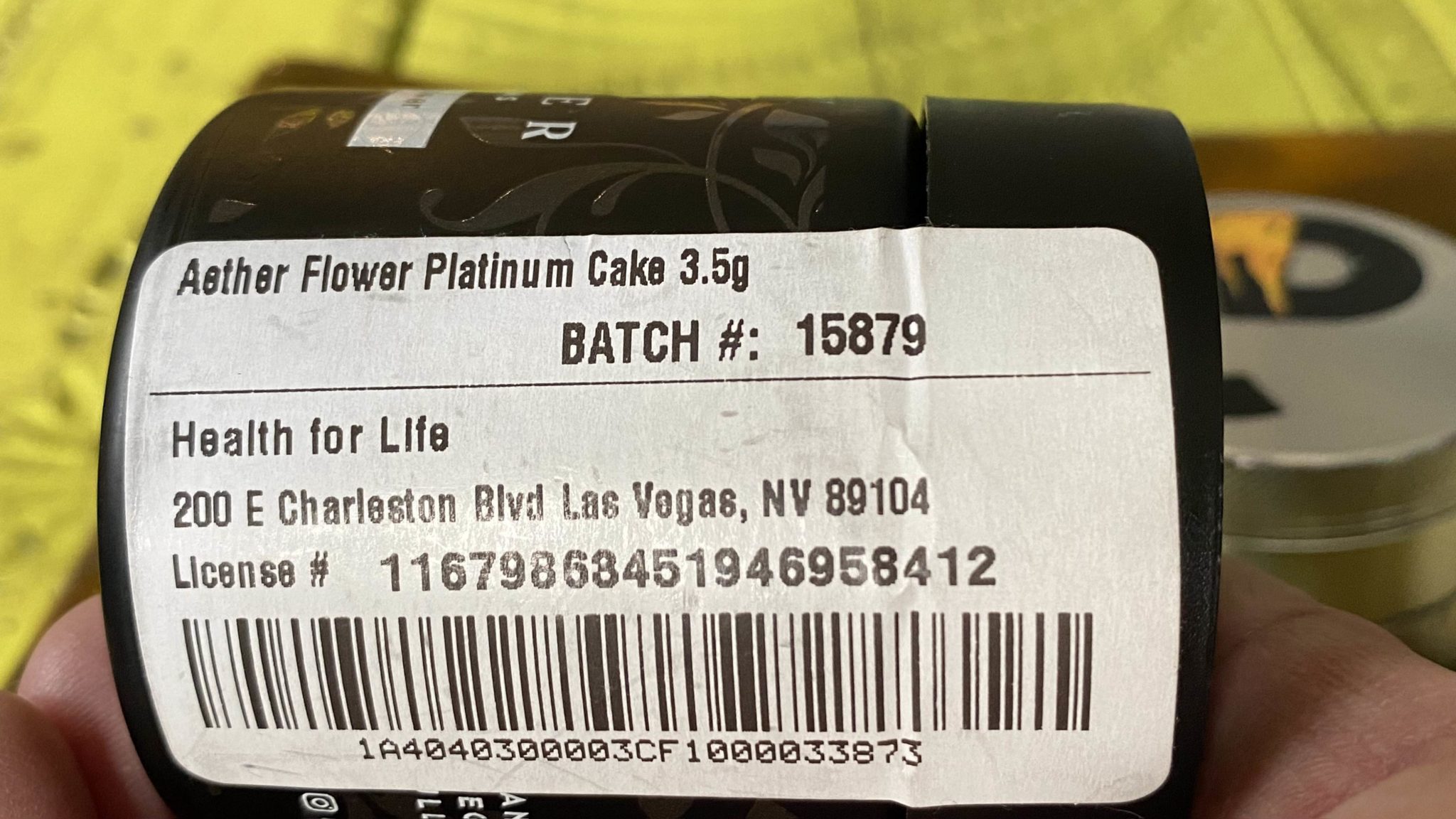 The length it lasted me
As I smoke/vape all day every day, I found that I'd not be saving any money with platinum cake, but I'd try others. Within 24 hours this 1/8 was gone. I liked it, I liked the high, I just prefer caryophyllene as the dominant terp. I'll keep my eye on this brand however and pick some up when they have more to choose from. I'd also tell a friend that this is something to try for a mid-grade flower to consume.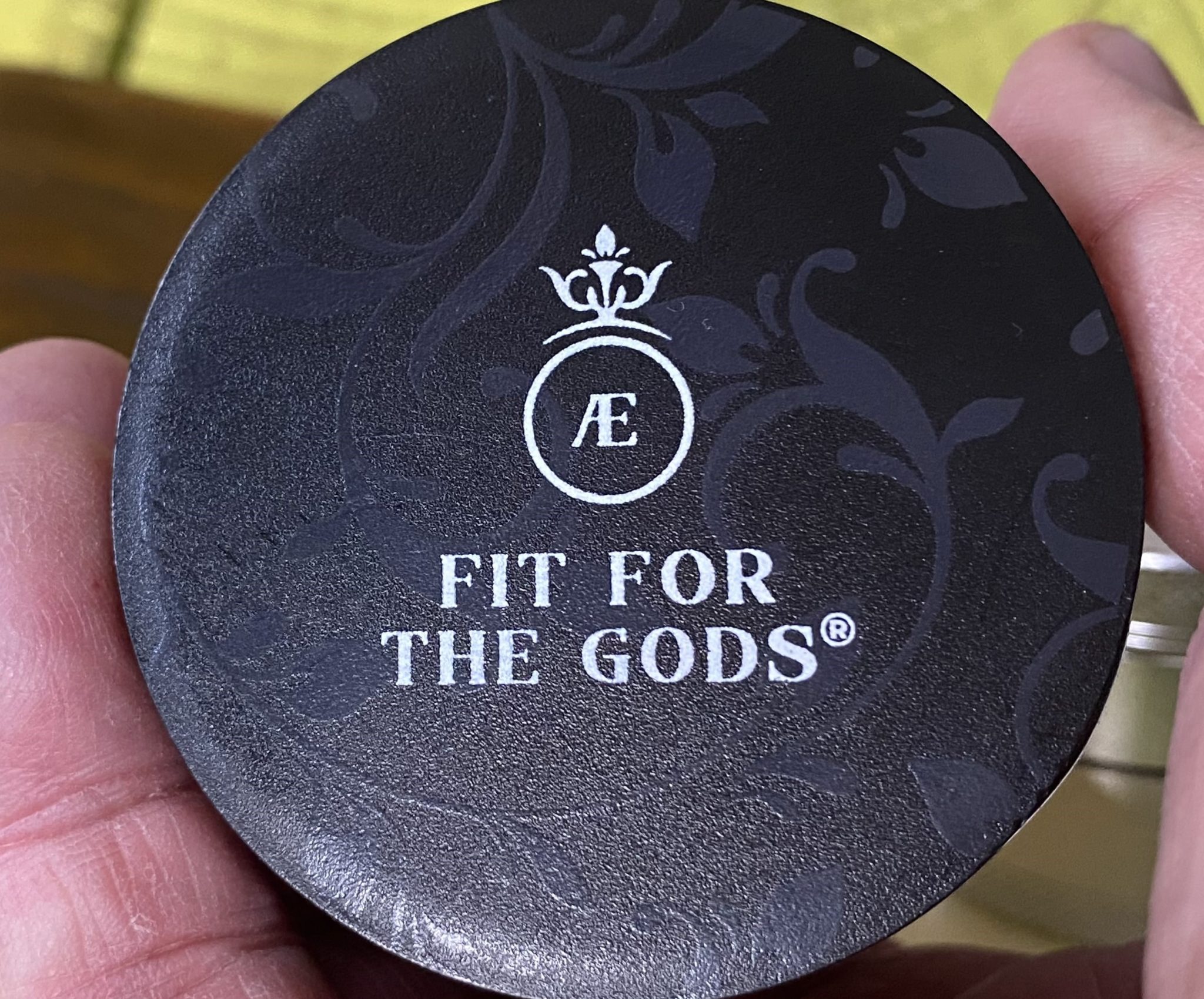 Concluding this review 
In our home we consume about an oz of flower a week, so we look for a deal, strength, and profile in that order. Sometimes I'll choose a lower THC % to get the Caryophyllene I'm looking for to make me happy and feel like doing life. But as this product is at a very close dispensary (it's a 10 min walk) I'll keep my eyes peeled for something, and go on Friday when you get that 1/8th deal and save some cash. So keep up the good work and get out some other choices and I'm sure you will have great success in the Las Vegas Valley. Thank you!
You can find out more about Aether Gardens products here.
Have you tried any products by Aether Gardens? Let us know in the comments or on our forum.