REVIEW OVERVIEW

SUMMARY
Today, we look at Terp Hogz Geneticz, aka Plantinum Seedz. They are the originators of the award-winning Zkittlez strain and many of its various crosses. We will look at two of their strains at two very different price points. Recently, I picked up their Zmoothie, which was very affordable, and their Larry Zlushi strain, which was more expensive.
Pros:
Excellent taste
Solid quality
Zmoothie perfect for its price
Larry Zlushi has plenty of tiny THC-A crystals
Cons:
Larry Zlushi felt a bit overpriced
Recommendation: I would buy more of this brand, if they slightly lowered the prices for some of their top-tier live resin sauce. For now, I might stick with their lower-priced strains like Peach Water, Zmoothie, OrangZina, and GrapefruitZ.
License: Seed 2 Soul C12-0000244-LIC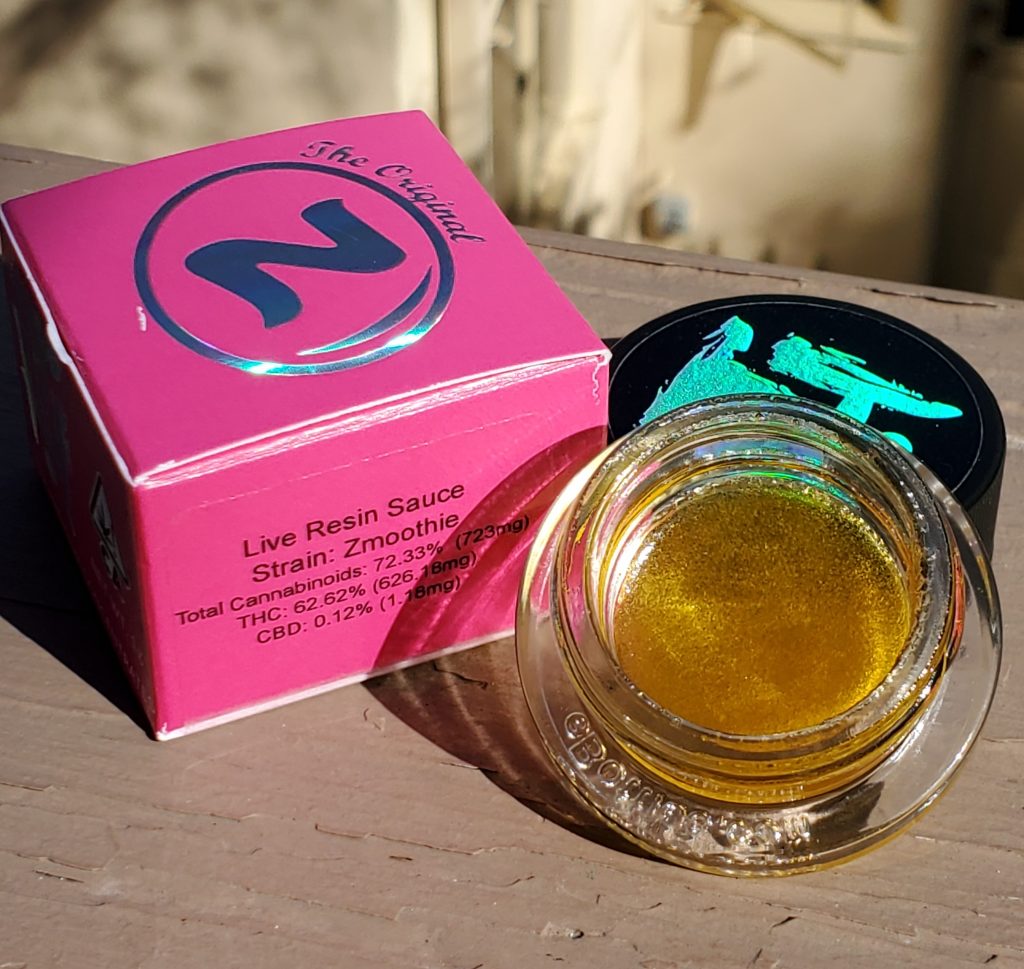 Zmoothie is perfect for its taste, value, and potency
Zmoothie, which is a cross of Zkittlez and Kosher Paki, has a more traditional wet live resin look, reminiscent of their Peach Water strain and some of the concentrates I've had from Maven Genetics. The aroma of Zmoothie is a very floral, perfume-like, earthy scent that tickles the nose. It has hints of cherries, grapes, and berries, coming from its Zkittlez heritage. The taste of Zmoothie is fruity, floral, and earthy with a sweet, gassy, and creamy tropical finish. The effects of Zmoothie felt calming, relaxing, creative, focused, and uplifting without being too sedative.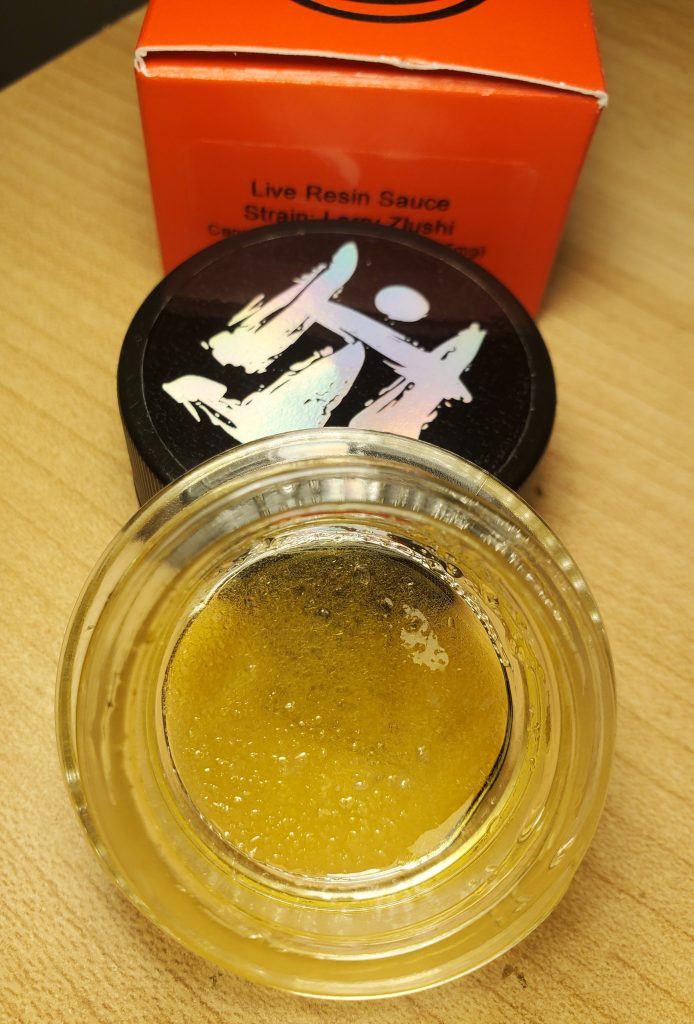 Larry Zlushi has plenty of small THC-A crystals
The pedigree of Larry Zlushie is unknown like much of their proprietary strains. Larry Zlushie has a chunkier live resin look with the tiny THC-A diamonds soaked in live sauce. This strain is closer to the look of the Guava Kush sugar diamonds from Maven Genetics in size and Project 4510 diamonds from Grandiflora Genetics in quality. The aroma has a fruity and floral scent that reminded me of melons and peaches. It has hints of lavender, mint, and vanilla. The taste was very pleasantly tropical, earthy, and fruity. The effects of Larry Zlushie felt slightly more cerebral, focused and creative. This strain provided deep body relaxation without being sedative.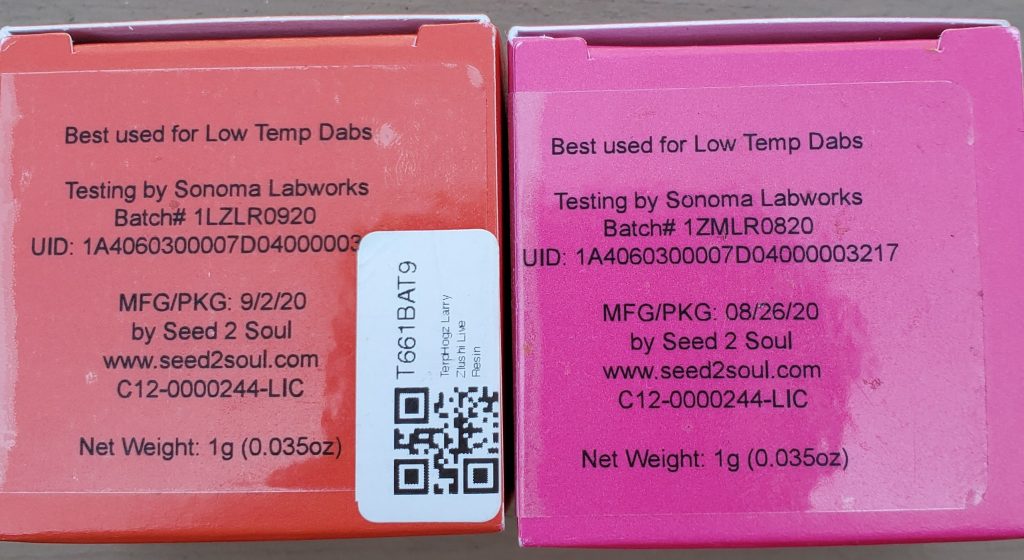 Two very different price points – Zmoothie wins for the price, Larry Zlushi wins for potency
I enjoyed the quality, taste, strength, and smoothness of both strains. Larry Zlushi felt a bit too expensive at twice the price. Zmoothie was perfect with its aroma, taste, and potency for its price. The THC % of Zmoothie is 62.62% and the total cannabinoids are 72.33%. The THC % of Larry Zlushi is 65.48% and the total cannabinoids are 76.25%. Larry Zlushi does score points in the potency department with those bigger, chunkier THC-A crystals.
You can find more information on and buy the strains here.
Concluding our review…
What are your thoughts on the Zmoothie and Larry Zlushi? Have you tried it or have a question? Post a comment below or in our forum!