REVIEW OVERVIEW

SUMMARY
I actually sell Clear Creek Extracts Live Resin at my store but mostly Orange Crush, OJ Kush, E85. I was excited most to try this gram, but wasn't excited with the color or texture until I realized that it had a decent amount of CBG in the gram. This made sense for the sappier texture and darker color. The flavor wasn't awful, just not what I would expect with live resin. It also had that cherry-ish CBD flavor I would attribute to the CBG. But wow the effects were really amazing and calming and made me feel good after a dab or two.
Pros:
Great for people who are new to dabbing and want to ease into it
Good for anxiety and or pain relief
Cost is on par with other live resin in Colorado
Cons:
The texture is hard to work with unless dabbed
The flavor is not the tastiest
Recommendations: Some improvements to the flavor would be great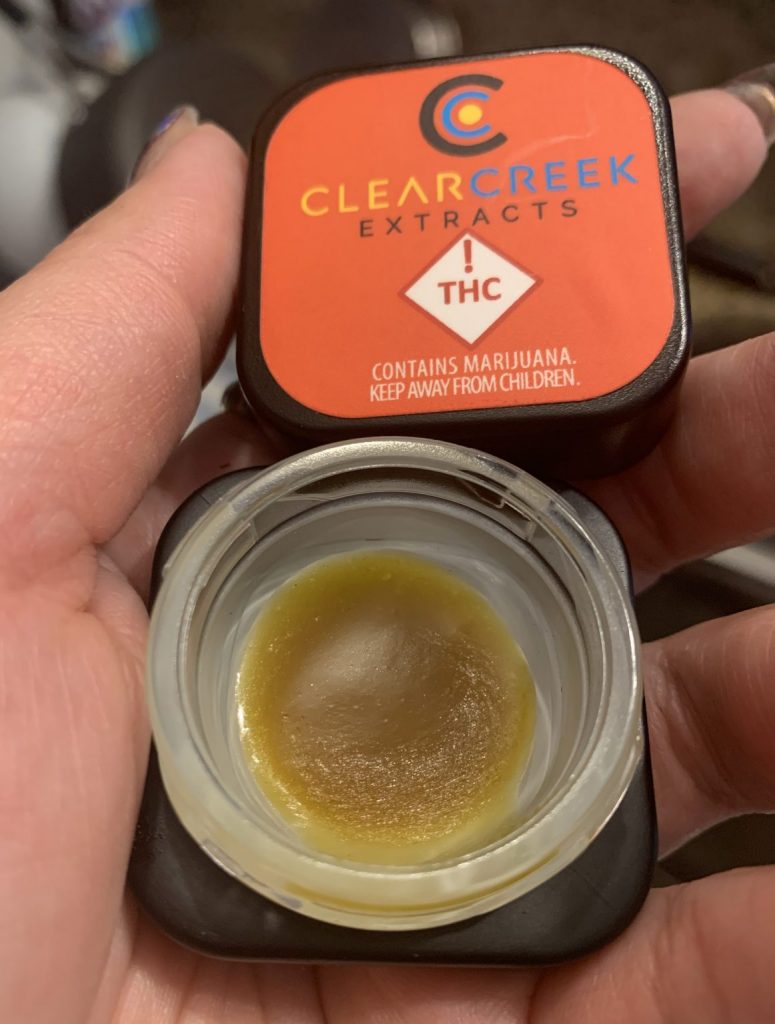 The flavor needs some improvements
This wasn't exactly what I expected to hit from Clear Creek Extracts, especially since the flavor is major in live resin. But once I saw the sappy consistency rather than chunky diamonds in the sauce I read the packaging and saw almost 10%  CBG which is immensely therapeutic/medicinal. The main terpene is caryophyllene. Most commonly found in black pepper and cinnamon, which may be why I wasn't a fan of this flavor. On top of the CBG, the flavor was not there for me.
A bit harsh
The initial dab flavor was okay on the inhale but on the exhale it was harsh and made me cough. Also, the oil inside my banger and q-tip was slightly darker amber colored and my banger has a dark-colored ring inside it.
Effects are relaxing
Huckleberry is a relative to blueberry, so its medicinal properties are similar. It is a 50/50 hybrid but its effects are relaxing. I like 50/50 hybrids because they cut through stress without any cloudiness or sedative feeling.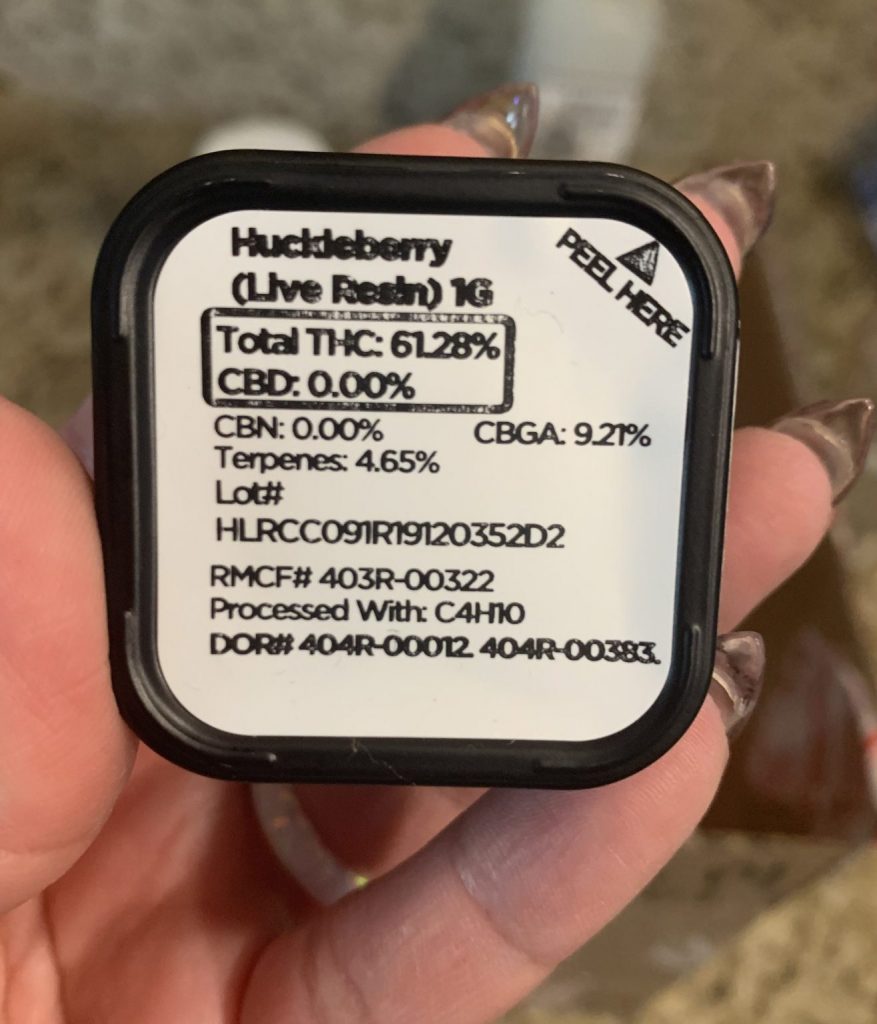 Slightly below par on taste, smoothness, and oil coloring
Unfortunately, this Clear Creek Extracts live resin was slightly below par on taste, smoothness, and oil coloring. I prefer either live badder or diamonds and sauce and this was a sappy dark amber consistency and color.
Concluding the review
Clear Creek Extracts live resin is great for people who are new to dabbing and want to ease into it. It's good for anxiety and / or pain relief. This is due to CBG binding to certain endocannabinoid receptors in the brain that ease anxiety and pain. The main downside to this product is the taste that needs some improvements.
You can find more about Clear Creek Extracts here.  Have you tried their live resin? Let us know what you think in the comments or on our forum.