REVIEW OVERVIEW

SUMMARY

Review of Cannavative's MTF shatter. Great quality extract that gives strong and pleasant effect. Overall, the best shatter I've ever tried at this point.
Cannavative is a cannabis company located in Northern Nevada. Here, we will review their shatter concentrate particularly the MTF strain. Overall, they put out the best shatter I have ever tried after trying different types in 3 states. For this review I used the Vivant DaBox and also mixed it in with joints.
Cannavative is a the top of the game when it comes to shatter
Cannavative's MTF shatter turned out to be so far the best shatter I have ever tried and I've tried different kinds from all over California, Colorado, and Nevada. Cannavative products are only available in Nevada at the current time. Hoping to see them pop into California and other states when legalization goes full scale. The only shatter I have come close to this level of quality has been from Moxie and for that I tried the California versions. Even though it was on par with strength, it felt like the Cannavative was of higher quality on other points.
Extract Quality was best of best
You can
clearly
see the quality of the Cannavative shatter
just
by looking at it. It has excellent color. It is completely stable.
Most people like stable shatter which is crisp and hard like candy over unstable which gets all sticky
. This is
 the highest quality shatter I have ever seen.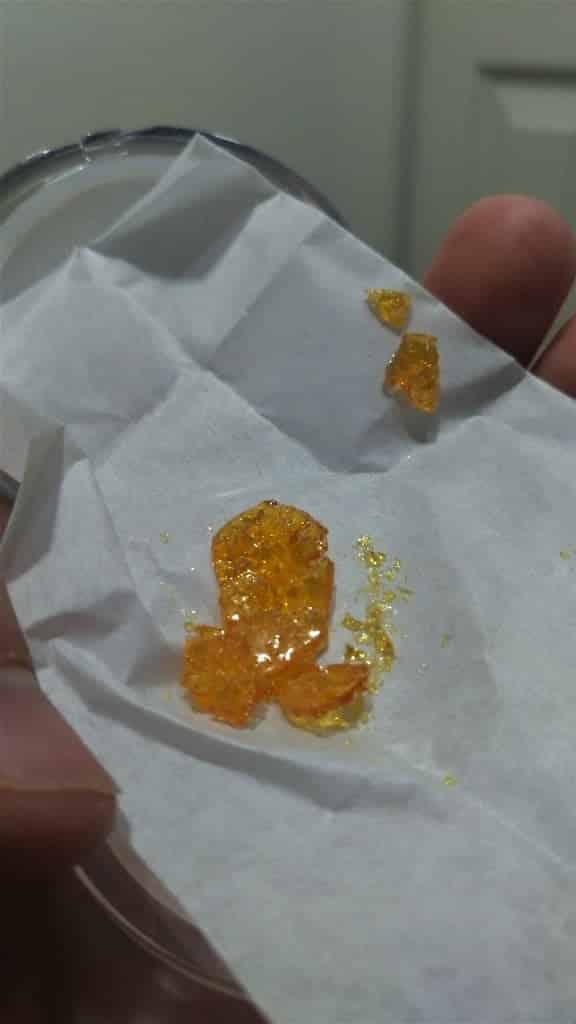 Strength was excellent, better than other shatters with higher THC %
Don't let the THC percentage fool you. I have tried much stronger shatters including an 82% from Kabunky. This Cannavative
overall
still felt much stronger when you hit it. It was
really
top notch in strength even though there are stronger things out there. I would say one type of extract I found that's close to this on strength is Moxie's Cake Batter.
Effects were as stated, truly a euphoric, energetic concentrate
There was a great amount of energy with this shatter and it did not make me feel sleepy. I
really
like the effects and found it to be very pleasant
overall
. It did not feel "cracky" at all. I have never felt such "clean energy" from hitting shatter out of a wax pen.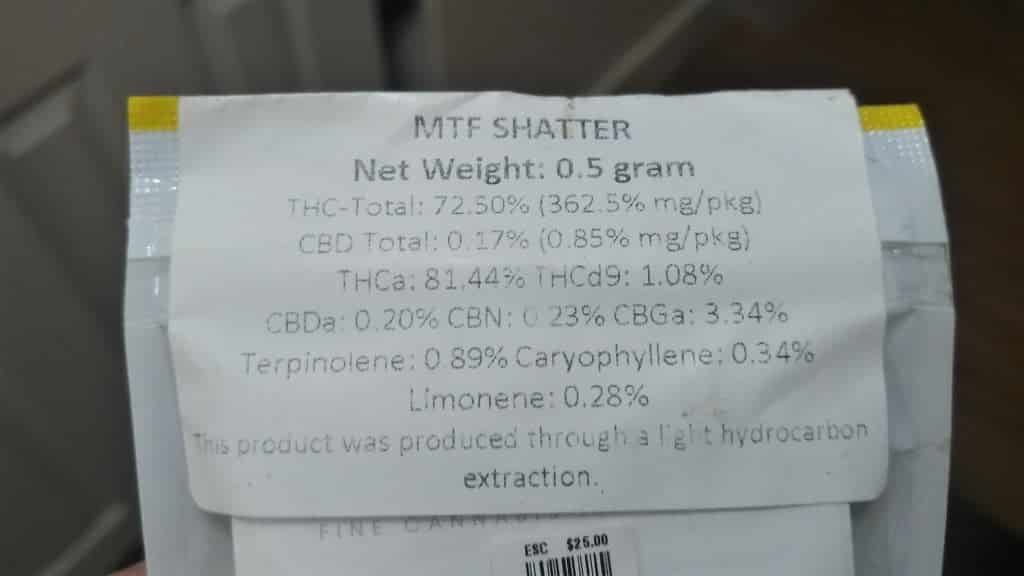 An overall clear headed feeling went with the Cannavative shatter.
Taste was top notch
Best tasting shatter I have ever tried.
Extremely
impressed on taste here. Of course, given it's from Nevada, there's not going to be butane taste present. The shatter is very clean. It looks like it would taste good and it tastes just like it looks.
Smoothness, even on a sub-par wax pen
Again not only it is the best tasting,
probably
one of the smoothest shatters I've ever tried as well.
I am not sure what they are doing to get it this smooth but I actually hit this using the DaBox dab pen which is usually pretty rough
. And this shatter still came out with a nice smooth hit.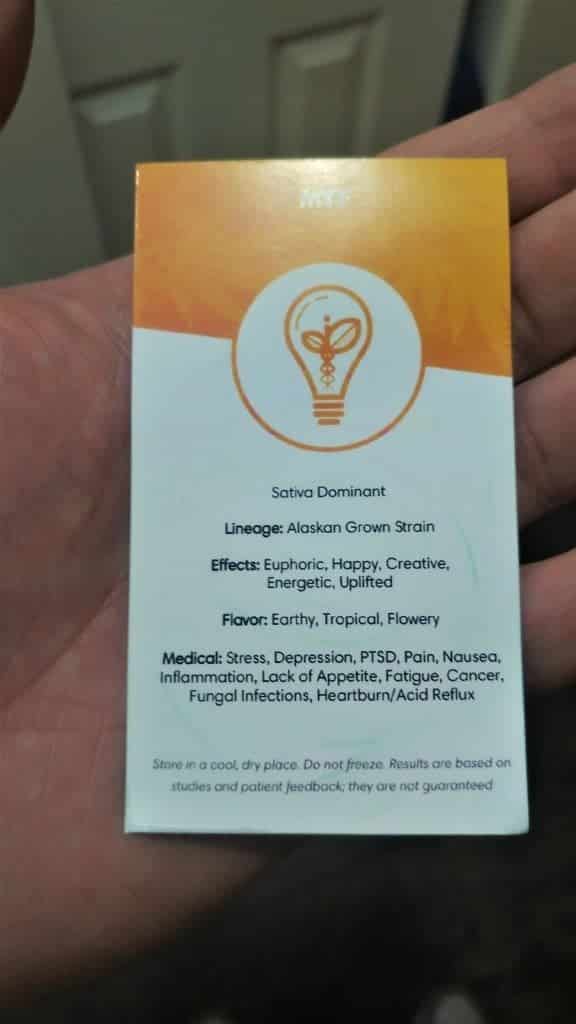 I also threw it in some joints and those joints burned pretty smooth. No extra harshness from the shatter.
Value was great especially considering strength
Cannavative shatter was not cheap.
I believe
it was $40 for a half gram.
However
, this is on par with all other extracts that are in Nevada, save the occasional special. Luckily, prices have been coming down lately on a lot of extracts in NV. I would say the value here is
really
good. Considering the quality, taste and smoothness are all on point.
I feel
like I don't have to hit
nearly
as much of this shatter to get the same effect which in the end
really
adds to value as well
.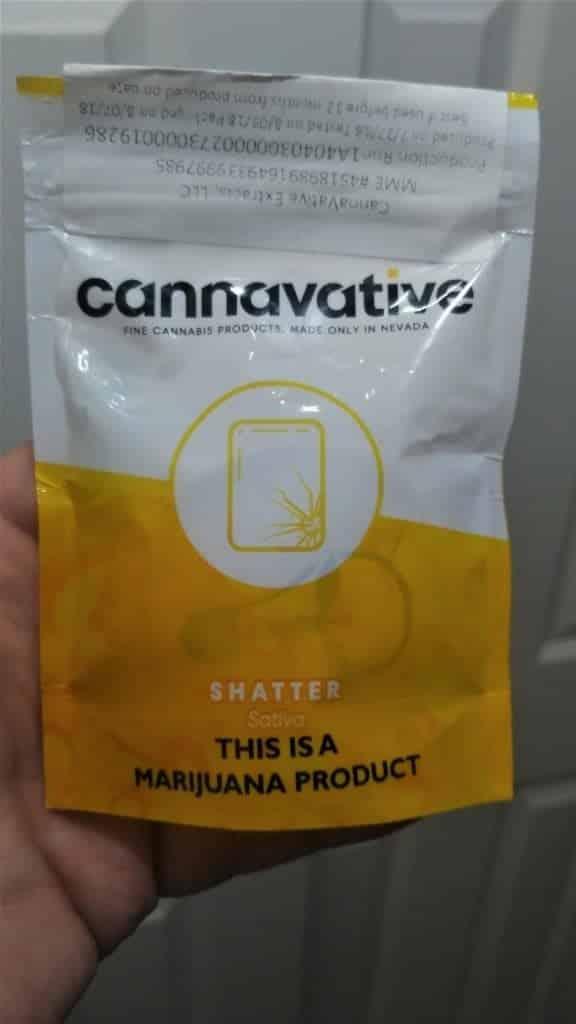 Concluding our Cannavative review…
In conclusion, Cannavative's MTF Shatter is the best shatter I've ever tried at this point.I look forward to trying the rest of their products
. And if I do see their shatter on the shelf again, definitely something I'll be getting!
You can learn more information about Cannavative extracts on their website 
here
.
Have you encountered excellent shatters that have yet to be featured here in DabConnection? Did you like Cannavative? Have something else for us to review? Comment below or post in our
forum
!