Today we're reviewing Populum CBD Lavender Facial Oil, a topical product. Populum makes a wide range of CBD extract products for internal and external use, for humans and pets.
Populum review
I was "Lucky" enough to head into the Corona Apocalypse with a bottle of Populum CBD facial oil. I chose the lavender for the scent. When Las egas was a thing I used various scents to cover the smell of marijuana as I worked.
The scent of the Populum is magnificent. Everything I dreamed of. So I started rubbing it on my face and neck while working. Before long I realized that my neck was baby butt smooth. Like most CBD products the oil and CBD healing qualities make a difference for my skin ailments which all grow out of dehydration. Populum's product does too. The scent though…. just calming and lovely.
I also like the feel of the bottle. A strange comment perhaps but there is something silkness about the feel of the label. Living alone on my car in a pandemic you have to take the little pleasures where they come. 😷 It's a great product. I am using it everyday!
About Populum
When I review a product I take special care to examine the company website. Do they care about quality ingredients? Do they do adequate testing? Do they use additives of any kind?
What impressed me most about Populum is the great education I got on their site. I did not know that hemp oil and hempseed oil were significantly different and I now know it is important to know that.
I kept seeing the words "full spectrum." How many of the products have I tried weren't full spectrum but I didn't know to ask?
When I come to a site like Populum that is more education than sales, I trust that they truly care about the quality and healing powers of their products.
I like the scent and feel of the Lavender CBD facial oil. It makes my skin soft and silky. And now I really believe in the healing qualities of the product after getting an education about what's in it. Two thumbs up for Populum!
Guest review: Denise Martin
Denise Martin is a harpist living in Las Vegas, Nevada. She is a sugar-detox expert and pig owner.
A sample CoronaVirus travel kit: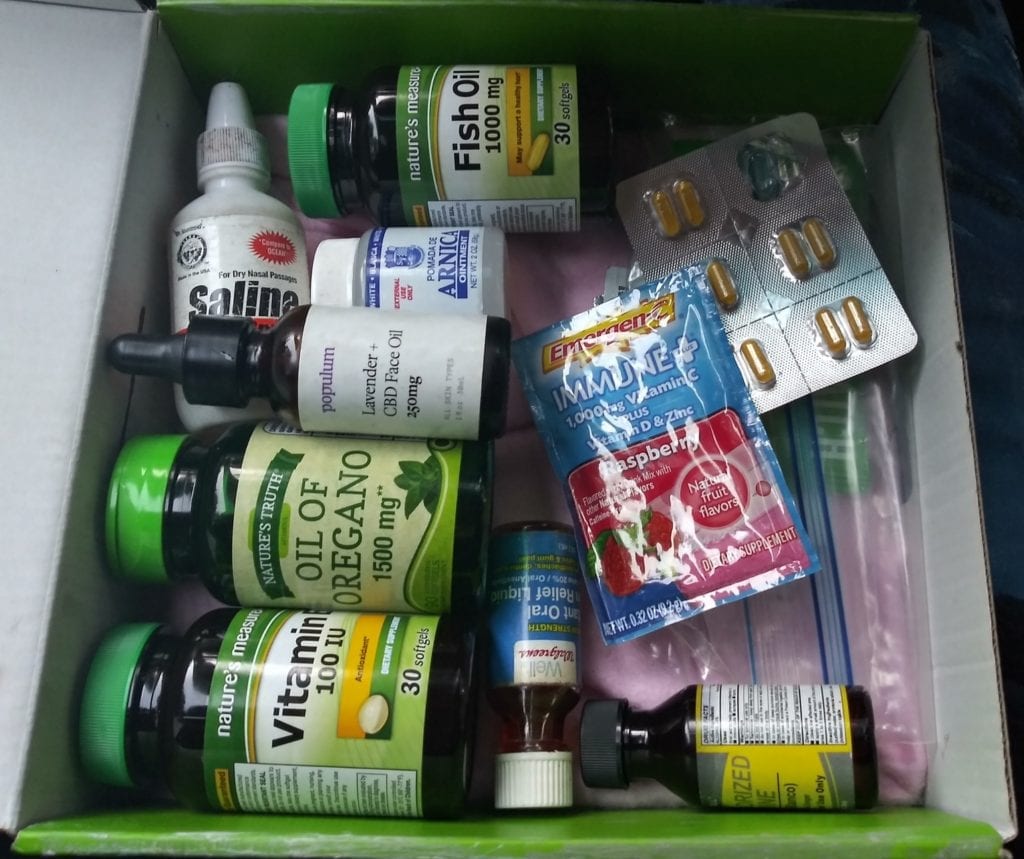 More about lavender
Lavender is a common source of the terpene linalool, found in the flowering plant and in cannabis too. It has several clinically proven health benefits including antiseptic and anti-inflammatory, proven cancer-fighting properties, and may help alleviate Alzheimer's too.
Readers, what's your experience with Populum? Let us know in the comments or in our forum.