Stiiizy and Alpine are two of the most popular THC oil cartridge brands out today. We already have comprehensive reviews of Stiiizy and Alpine Vapor cartridges individually. Here, you will see the side by side comparison of the two prefill vape carts.
Stiiizy vs Alpine – Stiiizy takes the spot!
Stiiizy vape cartridge overall score: 9.6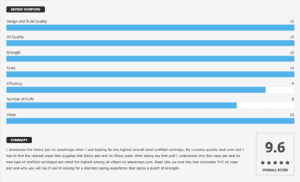 Alpine vape cartridge overall score: 5.7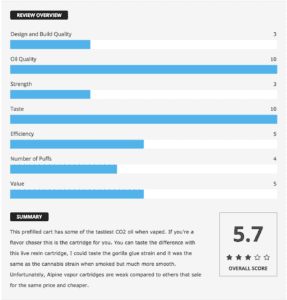 Stiiizy Pen is still unbeatable!
We have tried and tested a lot of prefilled cartridges and Stiiizy pen always stands out. It offers an awesome vaping experience at a lesser price. Great design and built, oil quality, and taste. Everything that you would ask for!
Alpine vapor though lacks good design and strength, it offers a great taste that will make you surely enjoy the true taste of cannabis.
More information on Alpine vapor cartridge can be found here and info on Stiiizy can be found on this page.