REVIEW OVERVIEW

SUMMARY
Sacred oil Wonka Berries for $20 was not a bad deal at all 
Secure packing kept it safe from damage 

The simple look makes it not attractive to young ones 

Standard threads on the simple screw to my common battery 

The name tells you the taste to expect 
Check out our video review of the Sacred Oil THC Cart here.
Pros:
Nice fit in the hand, easy to hold
Easy to install to any common vape battery
Great taste, name said it, Wonka Berries
Nicee long-lasting high, good value
Cons:
Clogged making it hard to pull from before ½ way
Recommendations: Some improvement to the hardware would be great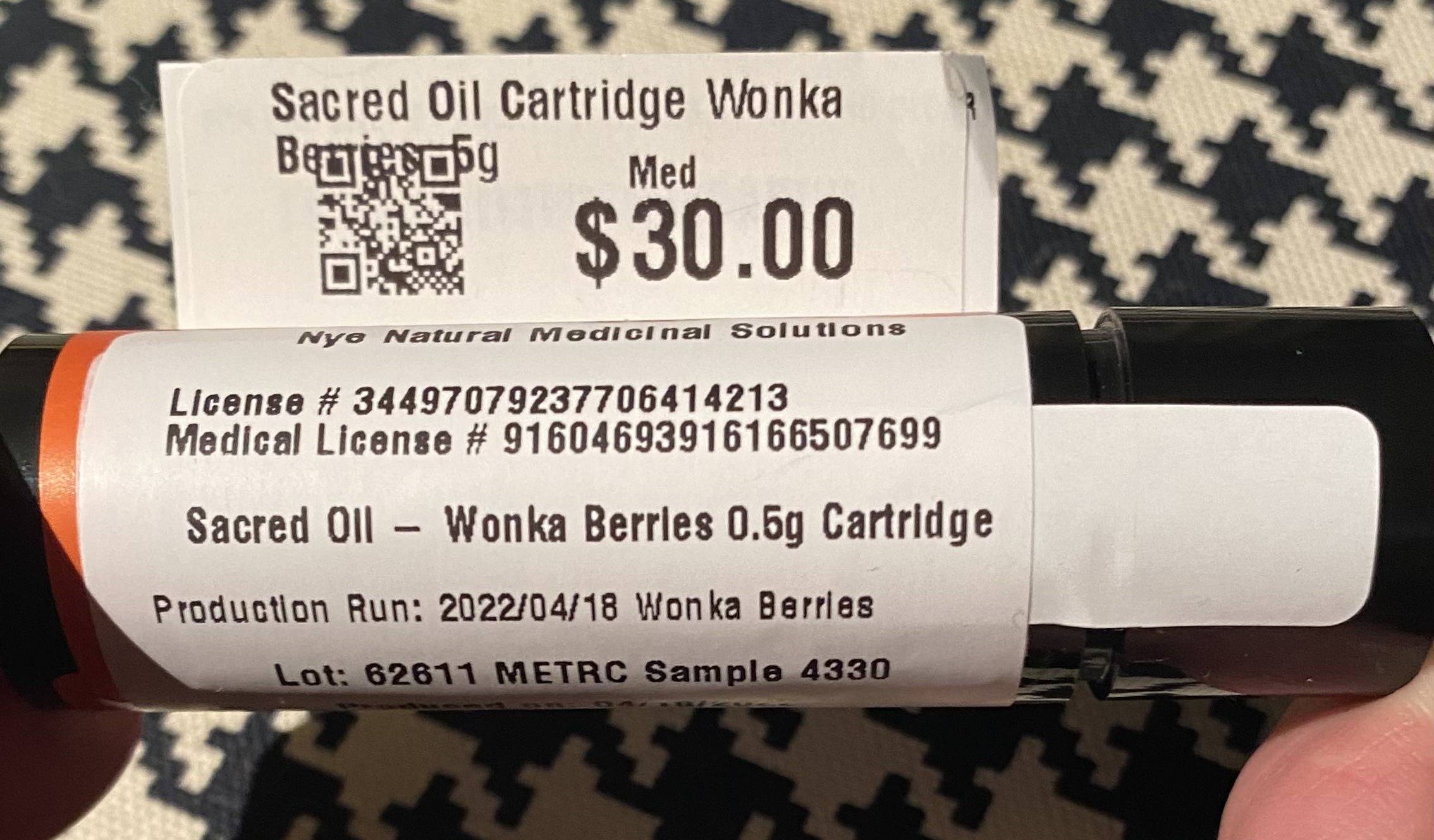 Today I walked over to my local spot and picked up Wonka Berries Cart! Yum! 
The packaging on this item was very cold and simple, who cares? Not I, I'm looking for what this delivered, great high! I felt the outer plastic tube was a bit overkill but was easy enough to get into. The design of the cart has a very open top for what you would think to be good airflow. After ½ day of use, it would become clogged and require a bit of pull to get it to go. Not sure it's a good design. Other than that, this was a great cart with good taste and a nice high. 
I'd love to take this on a road trip or maybe 5…
If this darn cart did not clog up, I'd be getting this $20 value all of the time. The taste was great and just as the name claims. It lasted me a while and got me high and happy every time I used it, fix that cart design and keeps the price the same, I'll be back for more all day long!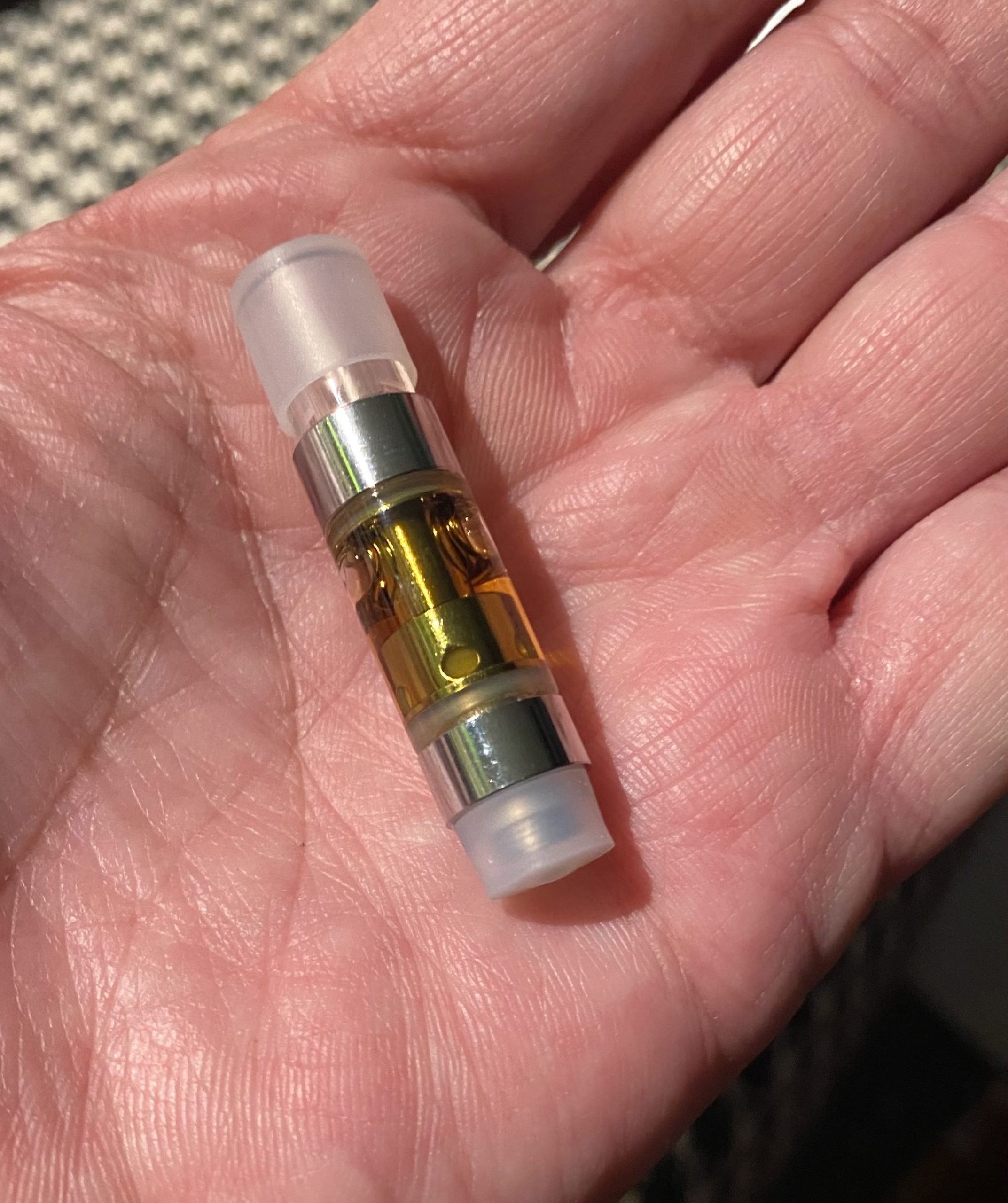 Vape VS. flower? Almost, best to date in taste and high
I don't think I'll ever give up flower. I like to play with it, roll it, and smell it when I grind a fresh score. It's just too much in my personal culture. I do however have an open mind to trying new and alternative stuff, and the vibes I'm catching from Sacred oil is that they have something I'm liking a lot. Taste, as I've said, is amazing. TCH was 81.32% the profile was good too, Limonen at 21.89%, Myroane at 18.3%, and Caryophylione at 15.85%(the one I'm always looking for personally.) What a mix, what a high, I'm just wow over it. Just wish that it did not clog so fast and for most of its use.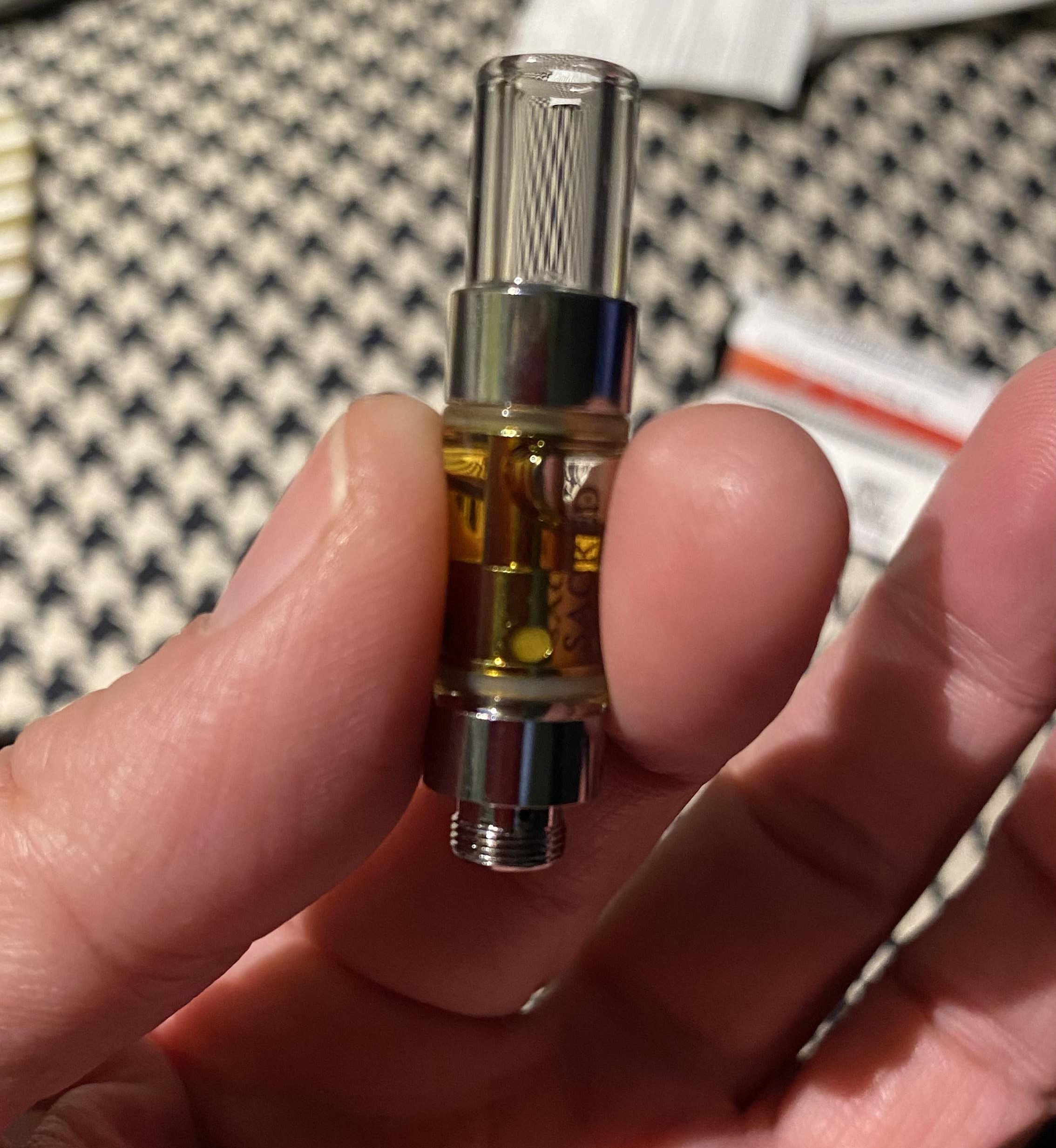 Sacred Oil Wonka Berries was a taste delight.
I love the taste of this, coming and going. It's sweet hitting your palate, not too hard to inhale, and not always a cough. On the exhale it is a faint taste of the tanginess of berries that is very pleasant indeed. I look forward to trying other flavors of Sacred Oil, they seem to have a way with flavor I've not encountered on something so sweet as this could have been, well done! My hopes for them in the future are less plastic packaging and a better design on the cart so as not to have it clog so fast and easily. I mean you guys are so right there with this product, and the price, $20 for something that should last one a few days, chefs kiss! I'll be trying other flavors in the near future indeed.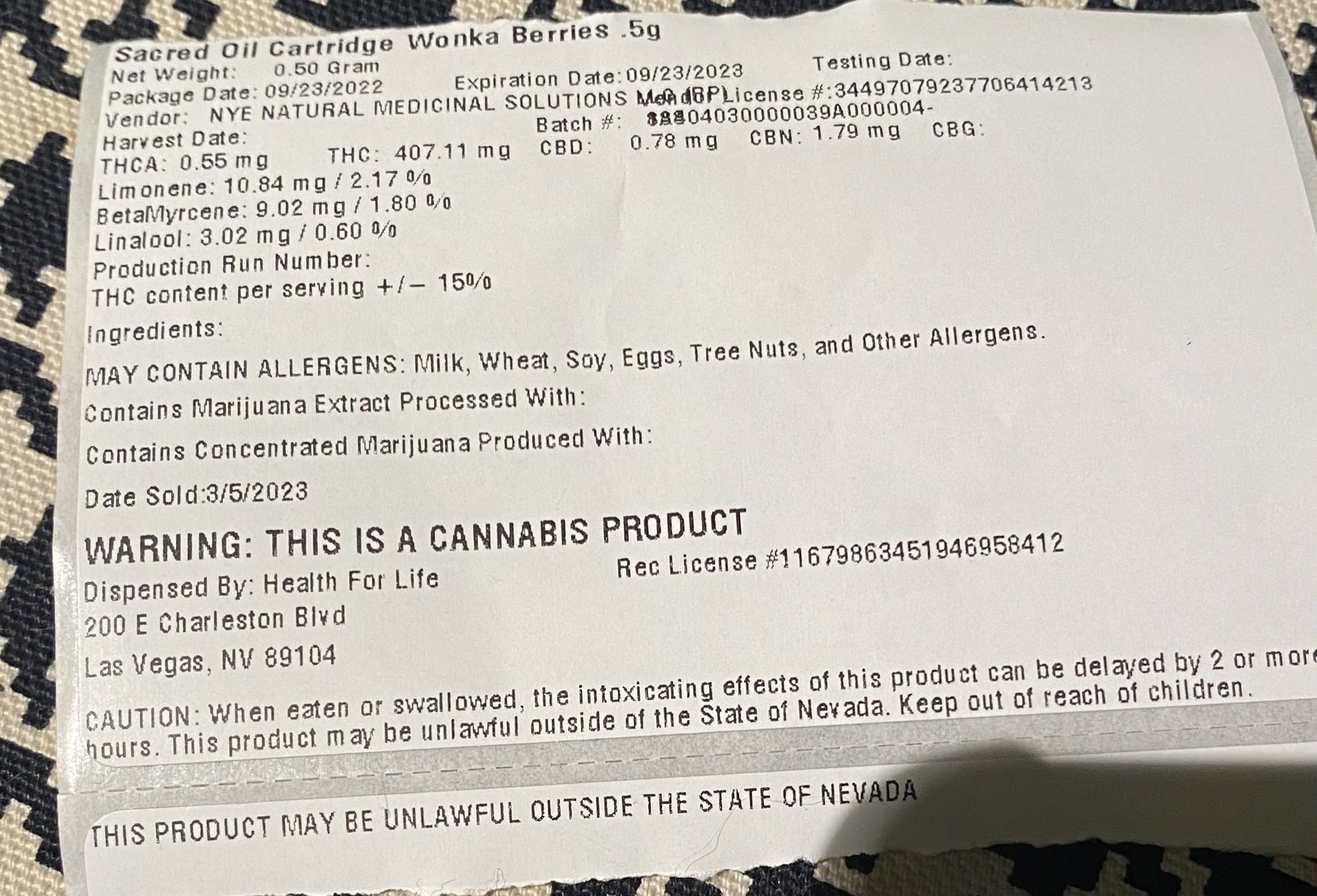 Will this replace flower for me?
I don't think it will, just as I've stated, I like flower a lot. That said however this will be a great addition to my 'out and about' personal for sure. The high is great, the taste is great, and keeping on the down low is what it's all about sometimes when your roaming the streets of Las Vegas.
You can find out more about Sacred Oil carts here.
Have you tried carts by Sacred Oil? Let us know in the comments or on our forum.