REVIEW OVERVIEW

Design and Build Quality

8

SUMMARY

The Kushy Vape vape really does help you focus, but it needs stronger oil. There are half gram carts that lasted me as long as a Kushy Vape full gram.
Kushy Vape is made by Kushy Punch, which is more known for its extremely powerful edibles. This review covers the Kushy Vape cartridge. This vape had a nice clean oil to it, but there is room for improvement on strength.
Update 10/10/2019: Kushy Punch was recently found selling products illegally. For the time being, we cannot recommend this brand.
Kushy Vape had great design and build.
The build quality of the cartridge was great. It appears to be a CCell variant or similar reproduction. The metal tip made for a solid feel. You could really feel the weight of the cartridge and it made it feel like it was of high build quality.
Oil Quality: Seems like made through a good process, but feels trim run.
The oil quality on the Kushy Vape was hard to call. The strain I used was called Focus. You can tell the process used to make it was very good. I do get the feeling that it is a trim run though as the high does not last that long. It is reminiscent of hitting trim run dabs.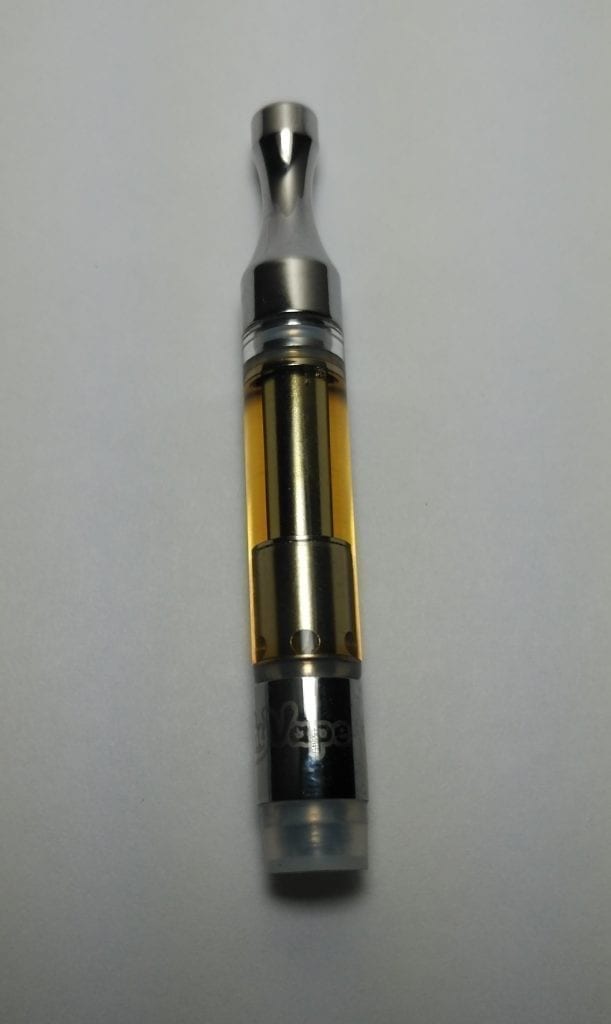 The high comes and goes a lot faster than the nug run. I felt like I had to keep hitting the Kushy Vape cartridge a lot to keep the feeling going. It did keep my focus though. The feeling. although short-lived, was really focused and clear.
Kushy Vape cartridges have OK strength, but it does not last long.
Again back to I think this is trim run. It is strong initially but the high seems just not to last. I cannot get the strength out of it to last I would get on carts from Select Elite or Stiiizy. Every 10 minutes I had to hit it quite a bit.
Taste: It Seemed like not much flavor was added if any, and I like it that way.
The flavor was clean and tasted like wax. Did not taste like terpenes were added for flavor. They are minimal if they are in the cartridge. I prefer this. Some of you might prefer more flavor to be added though.
The Kushy Vape cartridge was a decent value with the discount, but a bit much for full retail.
My Kushy Vape cartridge was only $30 for a full gram. I purchased it at a weed farmer's market that is now shut down. Everything there was wholesale price. So I assume the true price is $50-60/gram. I probably would not pay that much for this cartridge.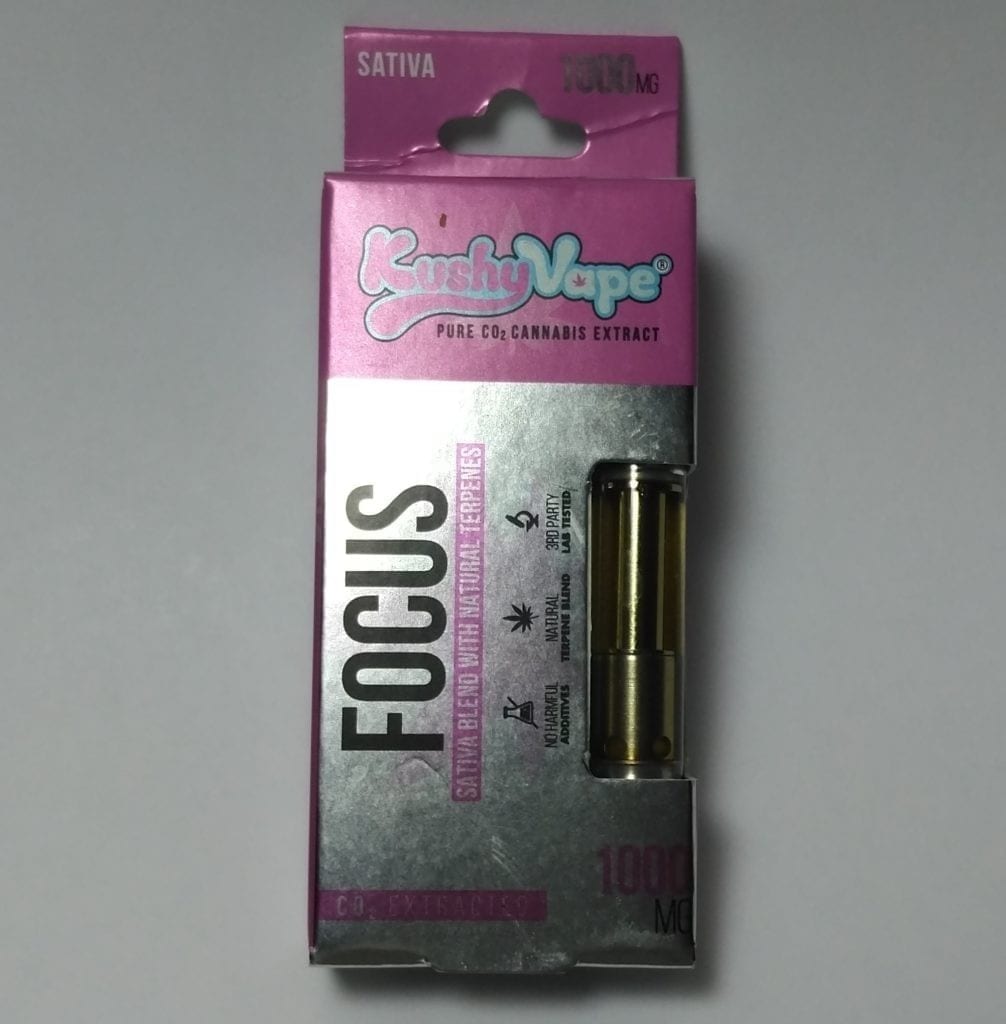 For the San Diego area, where this cartridge was purchased, Stiiizy and stick e vape are two choices I would put ahead of Kushy Vape's oil cart.
The vape cart by Kushy Vape was very efficient. It lasted for a lot of puffs.
Efficiency was excellent. Kushy Vape uses a standard CCell style cartridge that delivers reliable, predictable efficiency. I got a lot of puffs out of this cart and there were no loss f oil or leaking issues at all. This category is becoming less and less important as cartridges improve, and we may be removing it in the future once the vast majority of carts have no efficiency or leaking issues.
Value: I got mine cheaper than normal, but at normal prices value is OK
I paid $30 for a full gram from someone who distributes the cartridges and sold it to me for much less than it normally costs, which is $50-60. For what I paid it's a steal. If I was going to pay $50 or $60 though, I would probably go with another brand.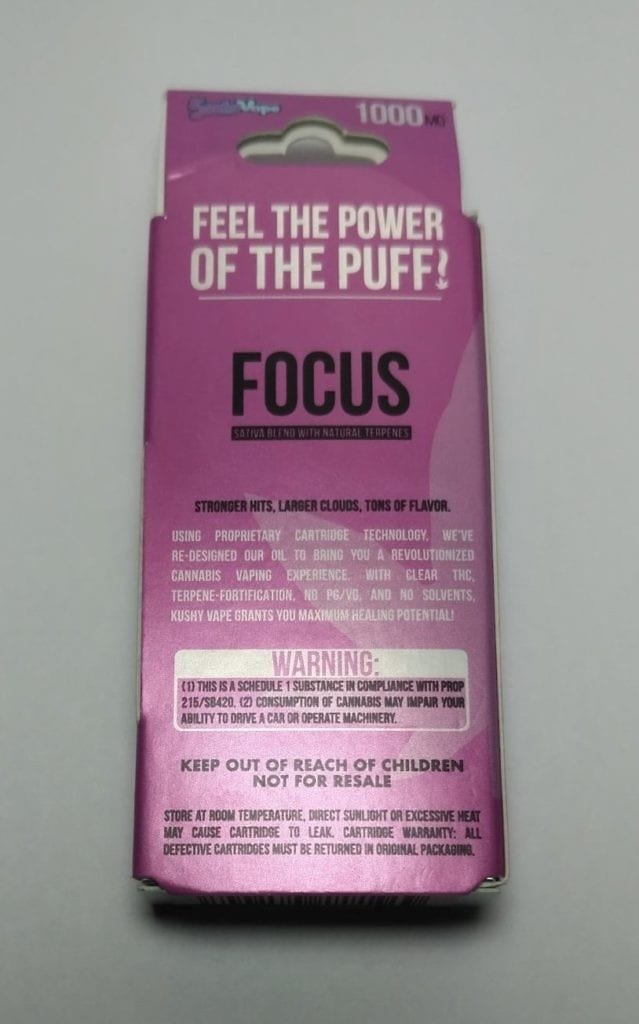 I would take a Justdab, Stiiizy, Select Oil, or Kabunky (review coming soon!) half a gram over this Kushy Vape full gram. Those are nug run, or at least seem like it enough to make it seem that much better. All three of those mentioned carts I got in half grams and lasted almost as long as the Kushy Vape. There's nug run vs. trim run for you. I should note our rating here reflects the retail price, not the sweet price I got that day.
In conclusion, Kushy Vape cartridges are OK. The oil is well made, but I am pretty sure it is made from trim, not nug, which is common. But that makes the difference between fire and not-fire. If someone wants a not too strong, focused high, it would be a decent choice for them. For the let's get mega stoned average DabConnection reader, it would be a pass, as we go for the fire.
What do you think? Have you tried the Kushy Vape cart? Comment below!