REVIEW OVERVIEW

SUMMARY
So this Clear Creek Extracts vape pen blew me out of the water. Technically it is called the Duo Pod. I honestly am sick of companies coming out with proprietary pods and batteries because I have like 10 at this point and it's not economically or environmentally friendly. But with that said, bravo Clear Creek for creating not only a proprietary pod but a full gram pack with cannabis cup-winning flavors. If you haven't tried orange soda by Incredibles/Clear creek extracts, please do yourself a favor and buy this pod.
Pros:
Great for advanced dabbers
Very effective
Flavorful
Cons:
It may be out of the budget of the average customer
Recommendations: None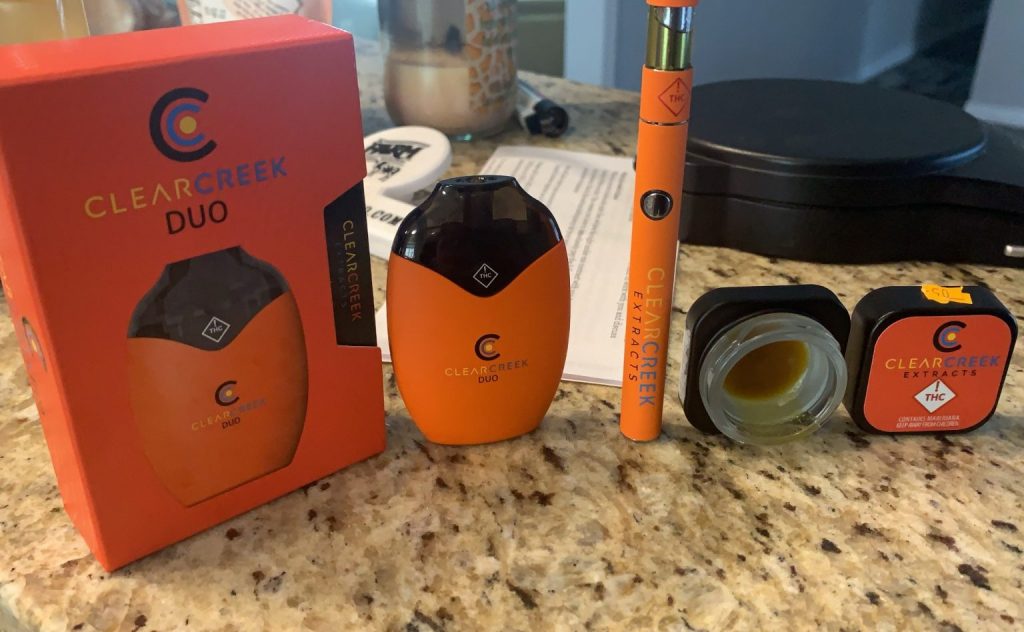 Love the Clear Creek Extracts DUO pod
I love that is a full gram. The function of having DUAL tanks side by side in the same pod is so that you can turn the pod 180 degrees and you'll be able to try side B. The pod itself is labeled "A" and "B" and the packaging tells you which strain is A and which is B. The fire logo on the battery lets you know which side you'll inhale. The smoothest, cleanest, and closest-to-a-dab pod hit out there! Love my Clear Creek Extracts DUO pod!
The flavor of Clear Creek Extracts DUO Pod is comparable to live resin
First off, being able to have two strains in ONE pod to make a full gram is genius. Having a hard time picking a strain? Look no further with the Clear Creek Extracts DUO! The flavor is comparable to live resin. This pod is filled with two cannabis cup-winning strains. Sourband '09 boosts flavors of pine and diesel fuel. Orange Soda is a sweet citrusy, creamsicle, fuelly tasting strain.
Clear Creek Extracts DUO Pod is super smooth
This battery has only one variable for a heat setting, which I believe is 3.0v. I like a lower setting, but not being able to control it does seem to cause a very strong and powerful vape hit. The flavor is so smooth, you almost don't realize that you are even hitting a cartridge, until you exhale and a gigantic fuming cloud exits. You let out a little cough, not because of harshness, but because you took a fat hit without even knowing.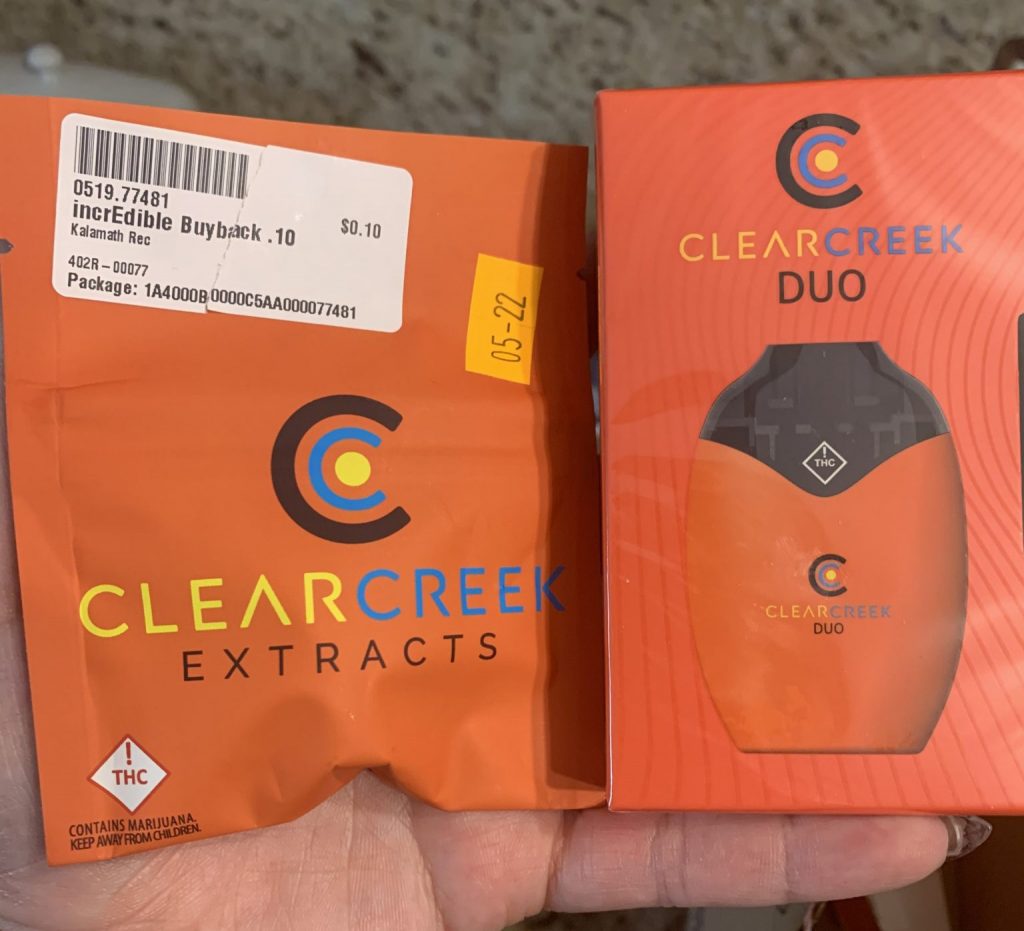 Two strains are a winning combo
Both of these strains are Sativa hybrids. I like to be able to hit the orange soda in the middle of the day for a more hybrid effect. I like the sour band for mornings because that sour diesel really boosts my mood and energy level. These two strains combined and smoked at the same time are highly euphoric. I am creative and energetic. This is a winning combo.
Very consistent
Every single hit of Clear Creek Extracts DUO Pod is a home run. I hate inconsistency, especially with the vape products. This is not the case with the Clear Creek Duo. In fact, they offer 100% satisfaction guaranteed so if you aren't satisfied, they will give your money back. To be honest that is not something many companies can offer. Some offer a few-year warranty but most won't. I definitely stand behind this product 100%. It is a super innovative product. I have tried them all from AiroPro, pax, 710labs, lazercat, and 14er. I have also had brands like Stiiizy and Rubi/Kandi pens. So this is a great price for something just like these brands, but way more intuitive and fun!
Concluding our review
Clear Creek Extracts DUO Pod is great for advanced dabbers. It is very effective and very flavorful. But it can be a bit expensive comparing to other available stuff on the market.
You can find more about Clear Creek Extracts here.  Have you tried awesome DUO Pods? Let us know what you think in the comments or on our forum.