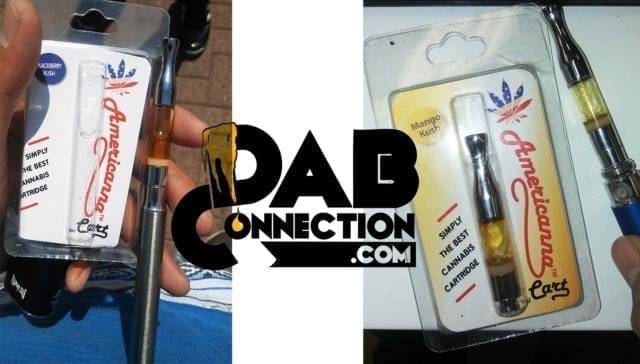 REVIEW OVERVIEW

Design and Build Quality

8

SUMMARY

The perfect wax cartridge for those are on a budget who need something affordable. I recommend this over any other affordable cart on the market because of its taste and cloud performance
The Americanna Cartridge offers an affordable wax cartridge that isn't bad
Licensing Information: Medical Mfg. CDPH-10003480 Adult-Use Mfg. CDPH-10003480
UPDATE and DISCLAIMER 02/07/2022:
A person purporting to represent Americanna has written to us, a whole five years after this review was published, to alert us to the claim that this cartridge was not a real Americanna cartridge, but instead that we were slipped a fake. While this claim is not outside the realm of the possible, it would have been unusual for black market knock-offs to be this common back in 2017; not until 2018 do we find that counterfeits of popular brands "became a thing." But… we've found fakes before?
We are investigating this story and will update it with our findings, if we find out anything. Take the review with a grain of salt until then.
---
I first saw the Americanna cartridge in Oakland California in a dab lounge on international street. This dab lounge only sold three brands of vape cartridges which included my long-time favorite Brass Knuckles cartridge.
Value: The best bang for your vape cartridge buck!
I couldn't believe the deal I got with these carts. I was able to buy two half gram carts for $40.00. The first thing I liked about this budget cart was the taste. I tried the Blackberry Kush and Jolly Rancher which both tasted like a fruity candy. No one would ever expect if you were smoking marijuana concentrate with this product. This vape cartridge is useful for those who want to vape anywhere.
Clouds: Big Clouds like the expensive carts.
The cloud capabilities are good allowing for big puffs. This cart performs better than I expected for such as a cheap vape cartridge.
Potency: Stronger than smoking flower
As the saying goes you get what you pay for and this holds true to this product. Its THC strength lacks, however, it's still enough to give you a head change. Unfortunately, I could not find out how much THC exactly are in Americanna cartridges. You will get baked after about 4-5 big puffs on this cartridge. I can only recommend these if you need to save some money. I personally would recommend something stronger like as Amber Industries.
Ingredients: These are all natural and organic wax cartridges
This cartridge uses 100% organic and strain-specific marijuana. Oil is made in house using California plants. A natural CO2 process is conducted for extraction with an NON-toxic solvent. This is all very impressive considering the price.
Build Quality: The price reflects its build quality because it feels cheap
I recommend Americanna cartridges. These carts can break while in your pocket attached to your battery. I was glad the cart was empty when it did break in my pocket. It had bent, and the bottom piece had opened destroying it. I had taken my dab pen with the Americanna cartridge to the movies and it bent in my pocket. Take into consideration I was wearing jeans that were a little tight. I was sitting down and it bent too hard in my pocket.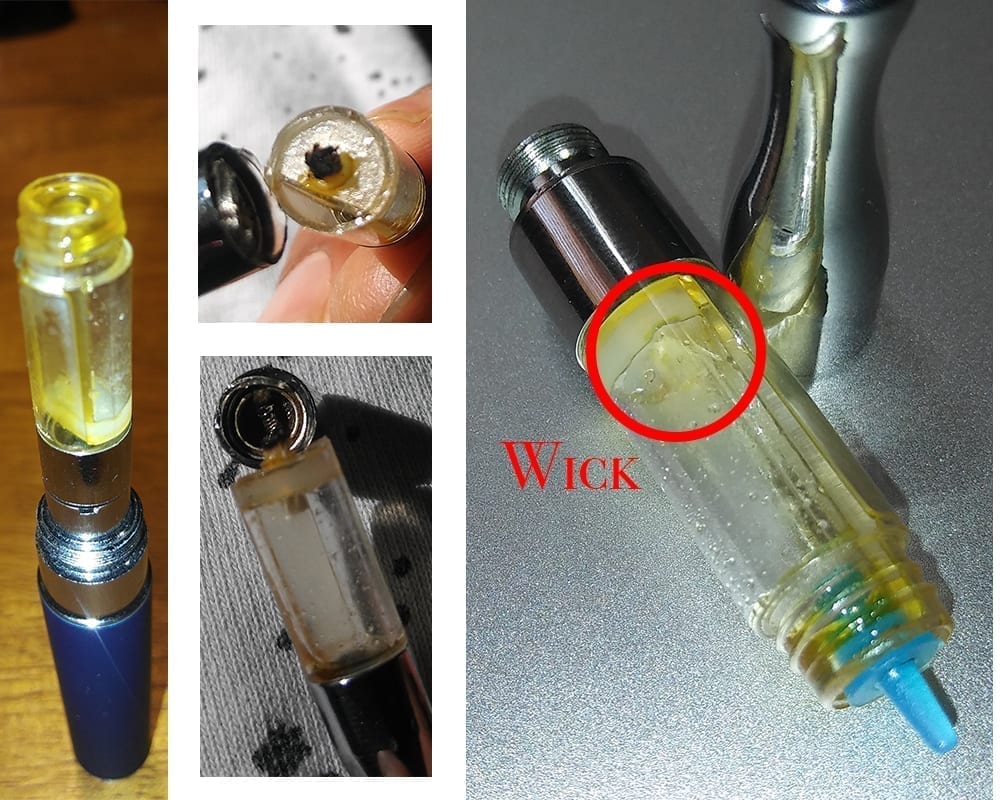 The Americanna cartridge is plastic. I prefer glass cartridges because of the fact if any oil if stuck I can melt it down with a lighter. However, there's one benefit of having plastic over the glass that I discovered. After dropping my Brass Knuckles cartridge onto the cement floor it cracked it became no longer usable. I dropped my Americanna onto the cement many times without it being damaged. The Americanna's are not indestructible, in fact, I broke one that was near empty. They can still bend in your pocket if you apply a significant amount of pressure.
I took the Americanna cartridge apart, and it has a wick which heats the oil into a vape. I enjoy the taste of this cartridge more than most cartridges I have tried. The Americanna cartridge hits like no other vape cartridge I ever used. The hits are very smooth. However, they lack potency compared to others like Brass Knuckles. We created this video to demonstrate how you can see vape flow through the cartridge while taking a hit.
Its as if there is a tube within the tube, a wick can be seen that is heating the oil into a vape. The cartridge is a 510 threaded male.
I usually only need no more than 5 hits to get to where I needed to be at comfortably. Being a heavy dab pen user I vape every hour. I managed to have this last me 3 days before I found myself buying more Americanna cartridges. These are affordable vape cartridges for those on a budget. If I had to pick another wax cartridge this one is similar to it would be the Bumblebee vape cartridge.
Overall: Best cheap vape cartridge I have tried.
I enjoyed writing this Americanna cartridge review and while this may not be replacing my favorite cartridge, I found a new great affordable wax cart. I can recommend these to everyone who is looking for cheap pre-filled vape cartridges.You can learn more about Americanna here.