REVIEW OVERVIEW

SUMMARY
Today I took a look at a Qualcan cartridge. I have seen Qualcan in many dispensaries and have had multiple positive experiences with their products in the past. They offer a variety of flowers, edibles & concentrates. For this review, I will be trying out the "Blueberry Cookies" also known as "Blueberry GSC" (Girl Scout Cookies).
Pros:
Amazing Taste
Affordable Price
Excellent Quality
High Potency
Cons:
Recommendations: Better airflow would be great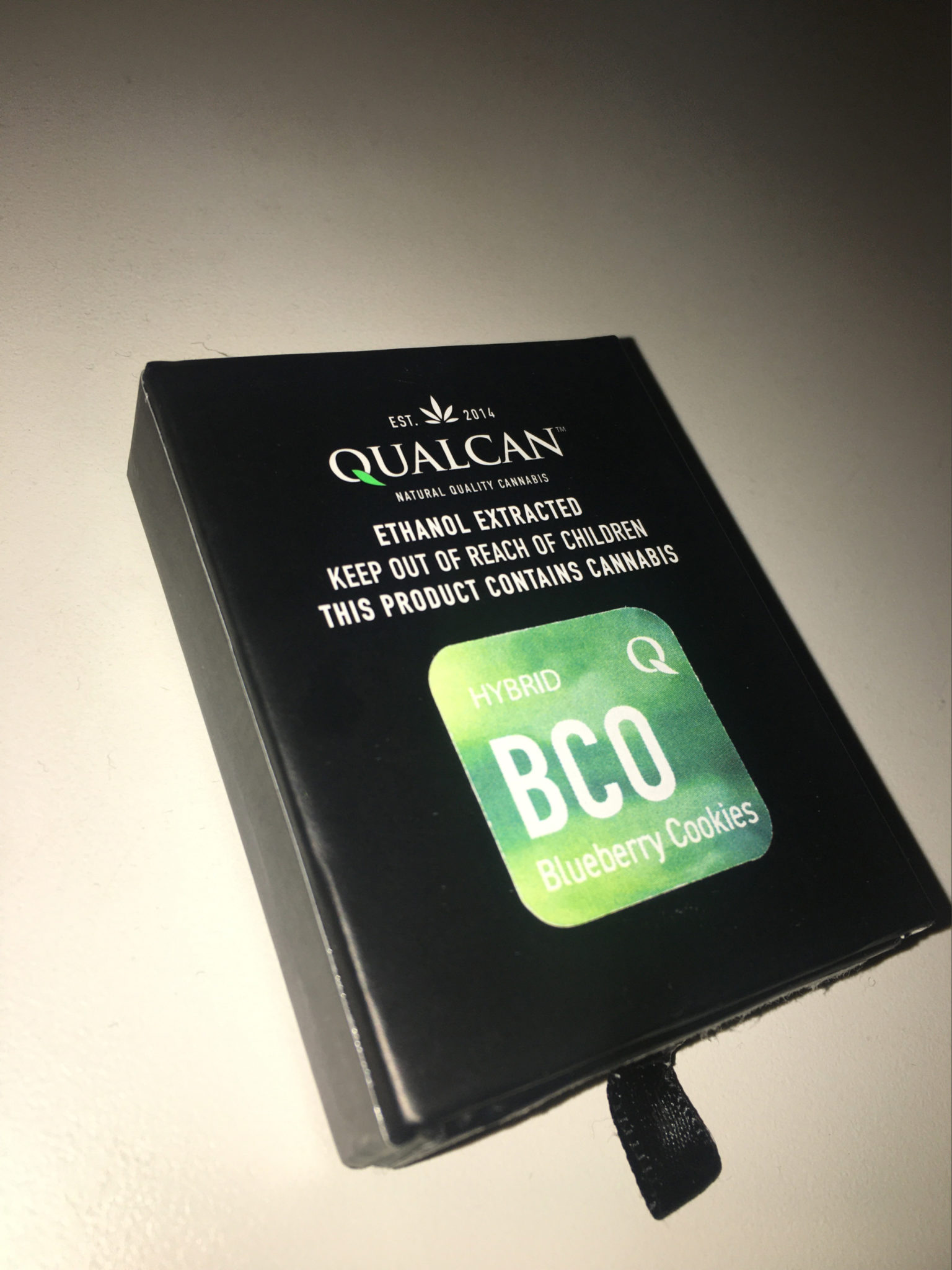 Blueberry Cookies is a popular strain that I have enjoyed in the past and this cartridge didn't disappoint
Blueberry Cookies is a cross between two extremely popular strains, Blueberry Tahoe and the iconic Thin Mint Girl Scout Cookies. The cartridge tasted amazing, it had a mix of tasty blueberries and sweet cookies which developed a delicious flavor. This amazing blend is a true Indica-dominant hybrid reaching an 87% THC level. Initially, I felt extremely relaxed, and creative thoughts began flowing through my mind. This cartridge gave me a really strong head and body high while also managing to help to relax my muscles. The effects are just as amazing as its flavor and seem better suited for an Indica lover. After the strong head high my body started slipping into a couch lock state with a bit of sedation.
Blueberry Tahoe & Thin Mint Girl Scout Cookies are two potent strains coming together to make a sweet and powerful hybrid that provides the effects of both of its parents and this Qualcan cartridge did just that while also emphasizing the amazing taste that this strain has to offer without being overwhelming or harsh. This was easily one of the best-tasting carts I have ever had. I also liked the packaging, I thought it was very convenient, simple & sleek and overall I was very pleased.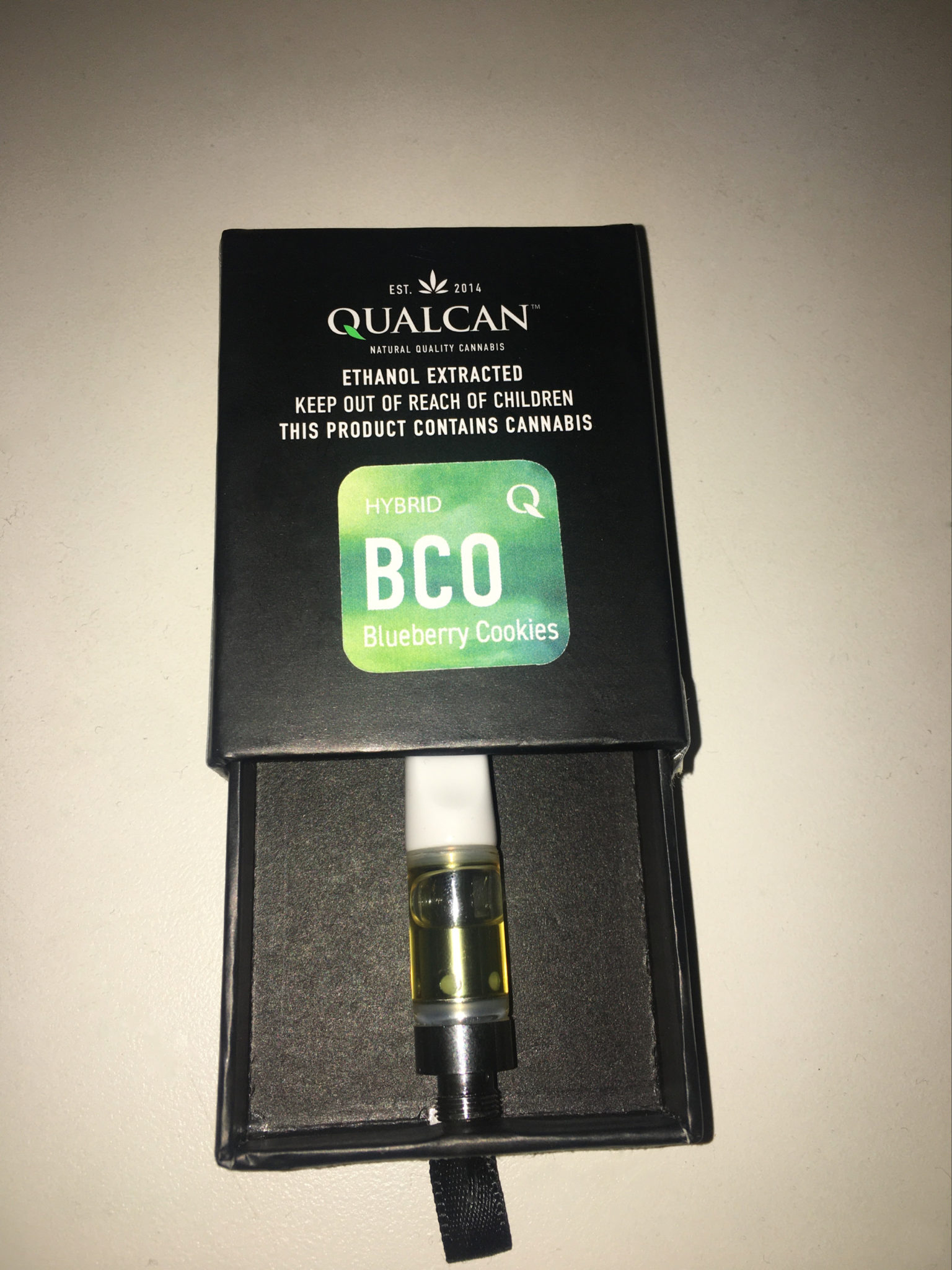 The airflow needs to be increased for a smoother experience
At first, I didn't have any issues but after about 40% of the cart I noticed a significant decrease in airflow resulting in slightly less potency, I had to clear the mouthpiece quite a bit of time towards the end which wasn't a big problem. I didn't have any other issues and was pleasantly surprised by the flavor and potency which remained high even when affected by the airflow. I have had this problem with previous cartridges but usually a lot closer to the end of the cart.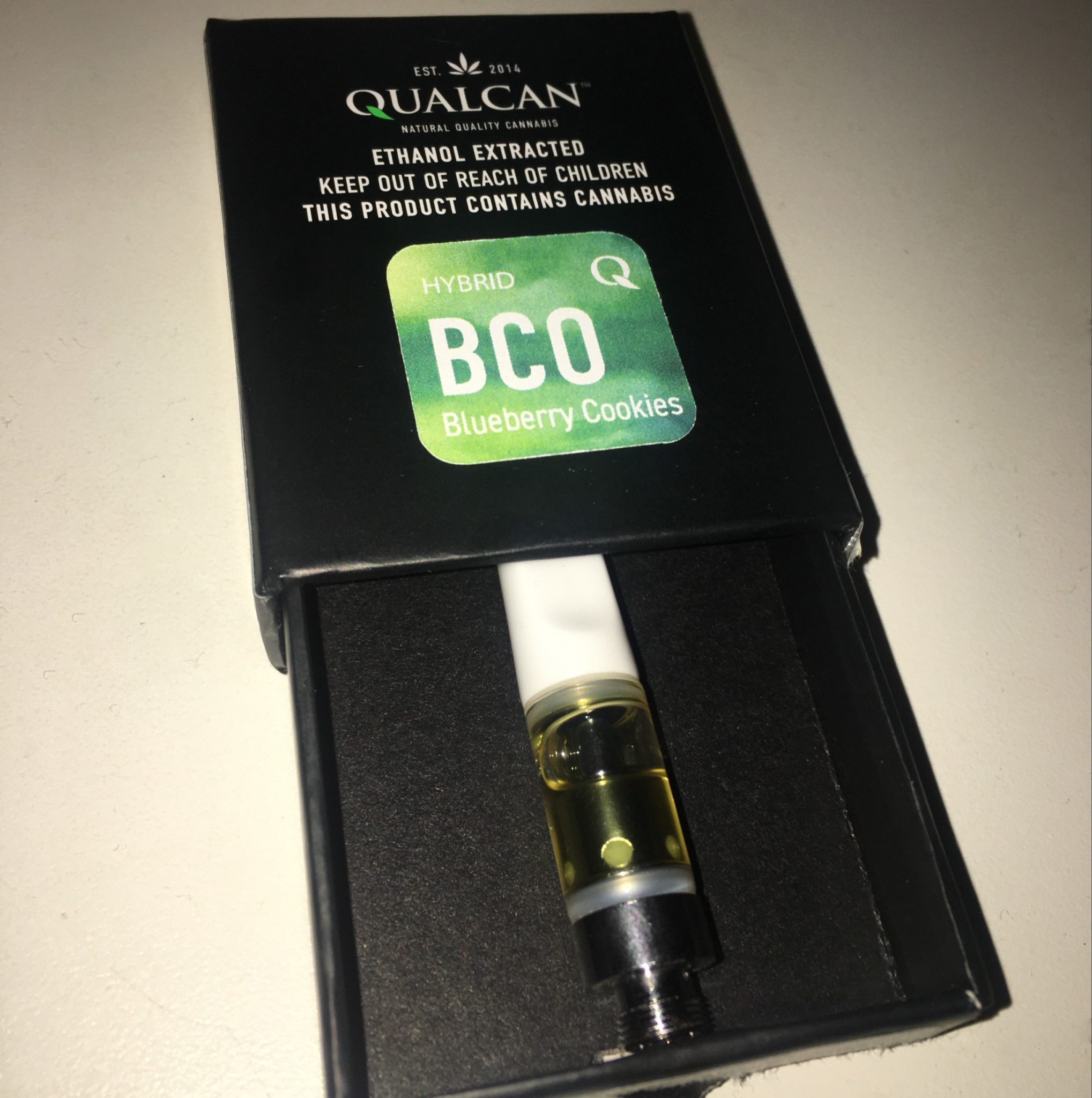 Qualcan is an all-natural quality cannabis company based out of Las Vegas, Nevada
Known to offer a wide variety of products, Qualcan can be found in several dispensaries including Planet 13, Oasis, Jade, The Source Dispensary, and many more. Qualcan is based out of Las Vegas and they offer tons of different concentrates/cartridges such as my favorite "Zkittles" and adding "Blueberry Cookies" to the list of intense and sweet flavors was no surprise to me. I think they provide awesome cartridges for really good prices. I would recommend use in the evening for this specific cart but overall I found the experience to be delightful as usual.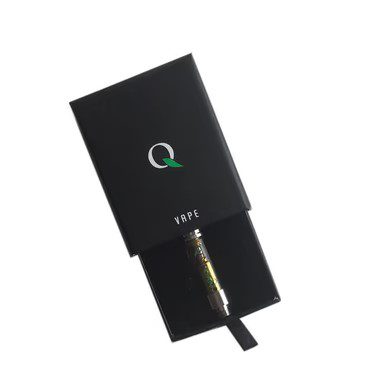 Overall, I would recommend the Blueberry Cookies Cartridge especially if you like Indicas
I would absolutely recommend giving Qualcan products a try, especially if you like concentrates. I have generally had good experiences with their products and this was no different. The Blueberry Cookies is definitely one of their better carts and perfect for people who like Indicas. I recommend trying it out if you do. I think it was a quality product overall and I can see myself trying it again. You can find more information on the company and the products they offer on its website.
Have you tried Qualcan carts? Let us know in the comments or on our forum.