REVIEW OVERVIEW

SUMMARY
What's up hash heads?! Got 4 strains to review from Paradox Solventless. This group started in 2020 based out of Los Angeles with the goal of bringing affordable, high-quality, tireless rosin to market. They believe that the current tier system many vendors use is inaccurate. That Cannabis rosin if done correctly should be a reflection of the starting product and not how it's been processed.
They grow their plants outdoors in all natural sunlight, to full term. No harvesting early to ensure a lighter press (from less mature trichomes) and end product. 
Their motto, "Fire In, Fire Out" is something they take very seriously. So much so that they've taken multiple awards since opening up in 2020, including 1st Place for Best Rosin at the 420 Farms Cup.
Today we're reviewing their Lemon OG, Mint Chocolate Chip, Peanut Butter Breath, and Magic Melon rosin. Packaging is pretty straightforward. A triangular black box with a silver brand logo on one side, slogans on the others, and a strain information sticker. Inside is a low-profile black top jar with a strain sticker on top. Nestled inside, is a gram of rosin in the shape of a Cannabis leaf.
Check out our video review of Paradox Solventless Live Rosin here.
Pros:
Excellent terps! The flavor is never a problem with this brand.
Very smooth. Doesn't scorch too easily.
Very strong effects overall.
Very affordable at $40/g depending on the retailer.
Cons:
None really, except for I keep running out!
Containers can be hard to open occasionally.
Recommendations: None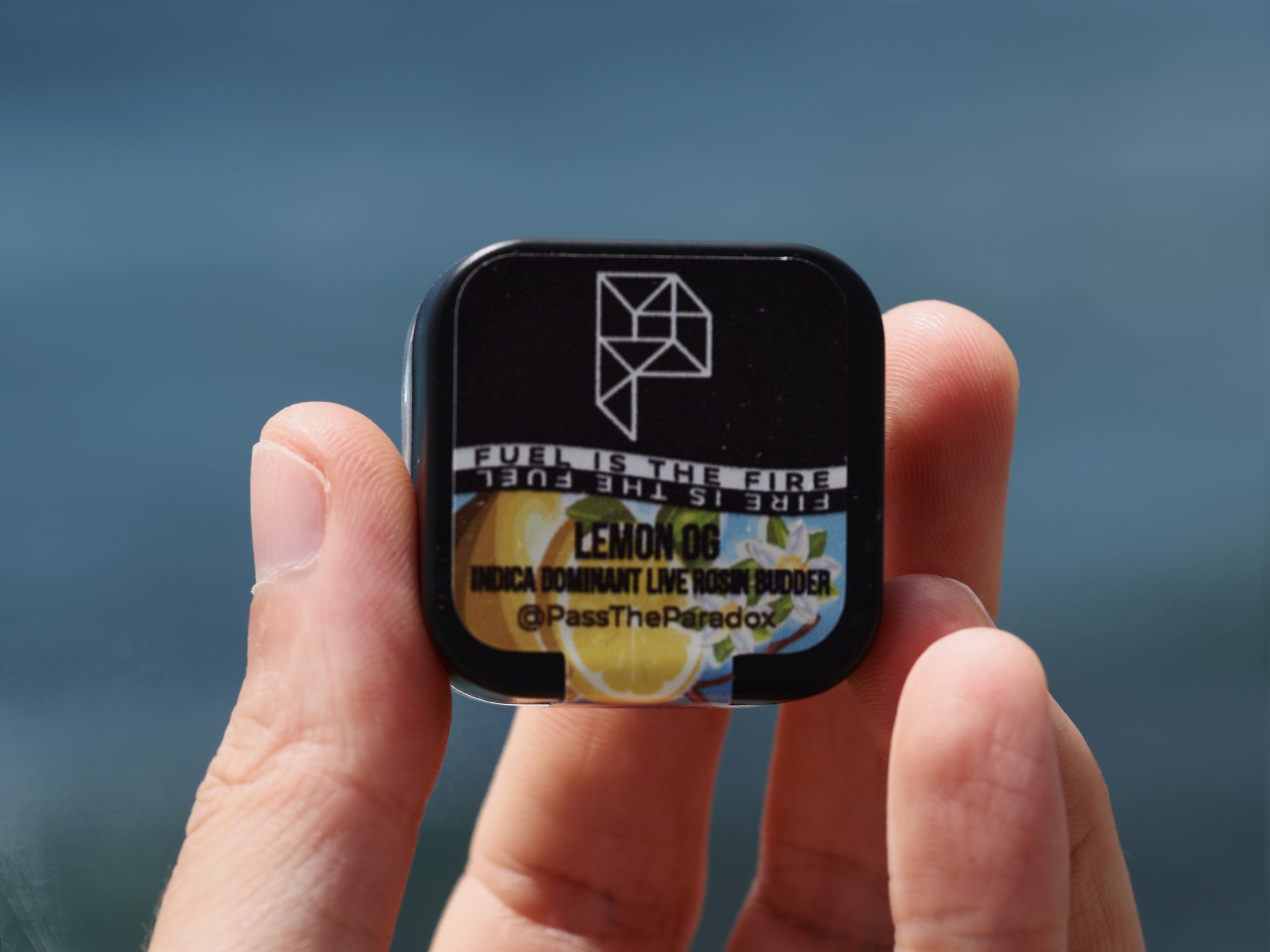 Paradox Solventless Lemon – Original Gangster
First up is their zesty Lemon OG! This tasty lovechild is a cross of Las Vegas Lemon Skunk and The OG #18. It has quite a sweet, lemon-forward flavor, almost like Limoncello. Very light earthy and slight gas notes in the mix.
The flavor is sweet, yet astringent up front, like Kumquat skins. It was followed by very rich lemon zest and citrus body. The finish is pretty heavily lemon with a sweet, slightly gas and an earthy creamy back.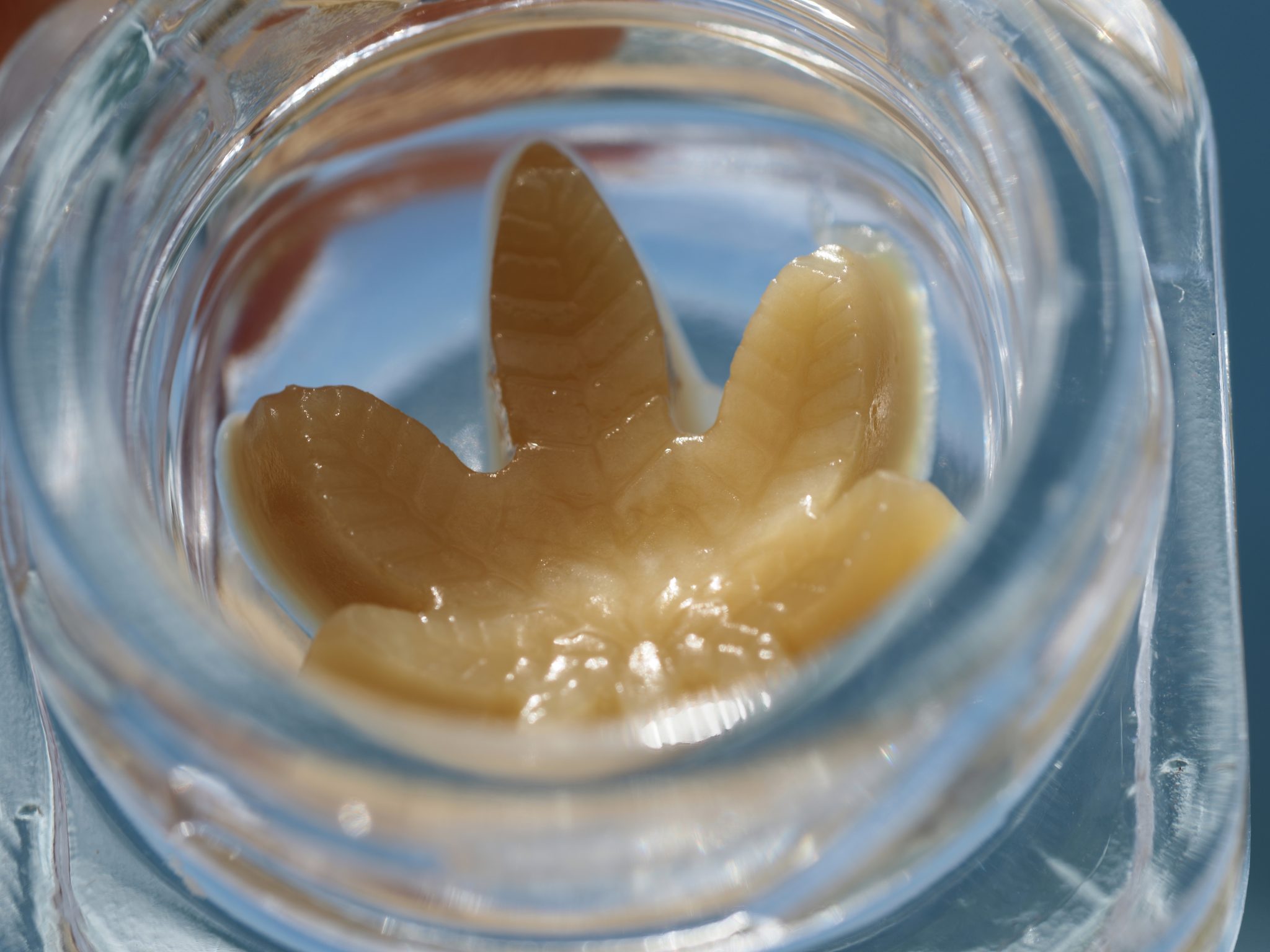 This batch was a bit wetter in texture than the other 3 we reviewed, but that's normal as consistency varies from strain to strain.
As always our reviews are using our Bear Quartz and Terpometer. Given the number of strains, I've decided to condense this section slightly. 
Between 490-510F I feel I get a lot more of the gas and latent earthy kush notes at the end. Still very lemon citrus forward, but just starting to open up. Sour, sweet flavors like Kumquat, citrus zest, and cologne. 
Around 530-550F is where the heavy citrus takes over. Big sweet lemon terps here. But of a sour-sweet mid palate shift which rounds out as a slight sweet earthen finish. As the temp goes up things start to get caramel at the very end. My signal to expect a spicy hit if I go in any hotter!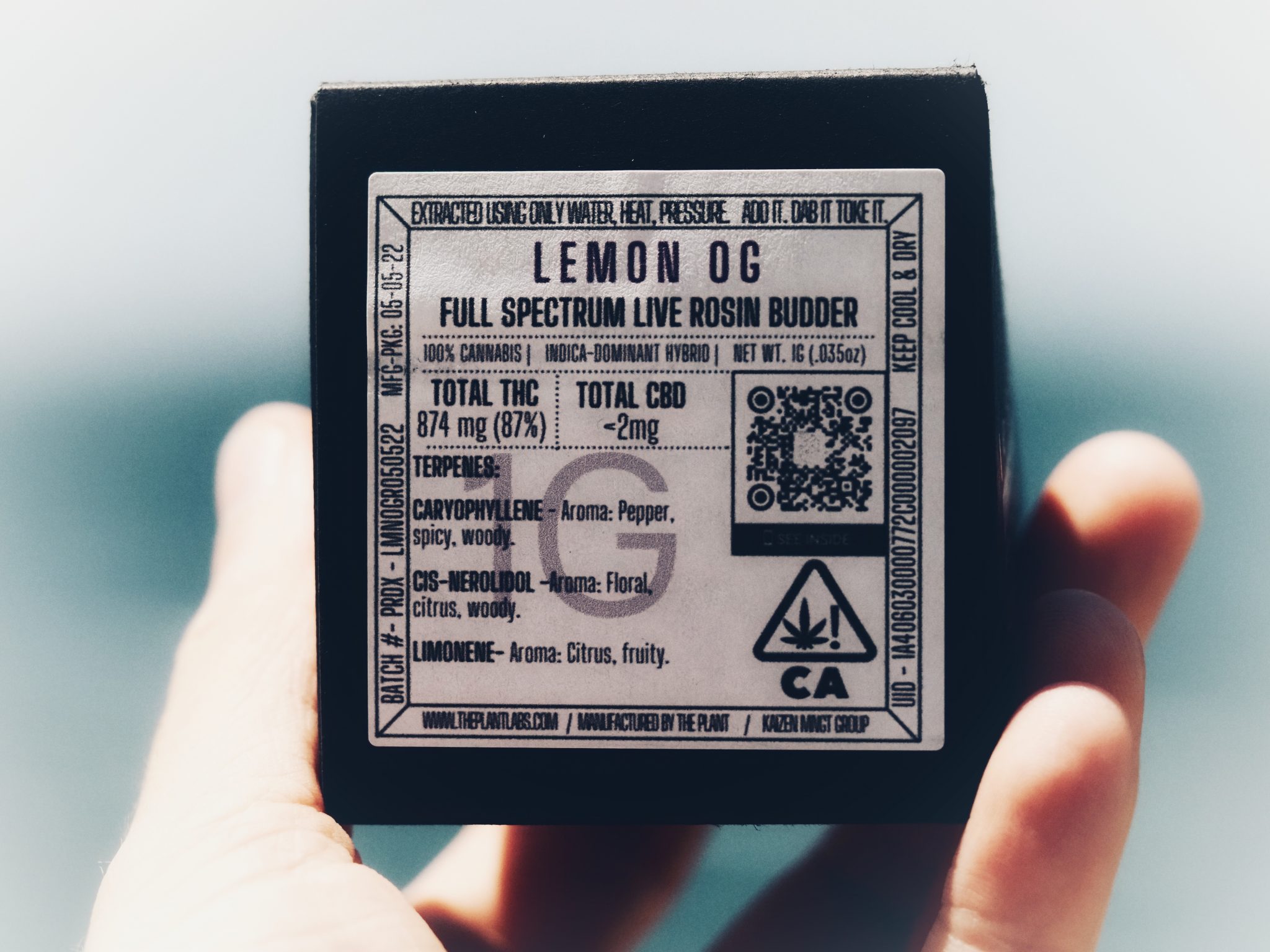 A creeper at first, the subtle build of euphoria gives way to a focused calm. Felt relaxed, but not tired. Decent body presence, but not heavy like their GMO.  Decent relief from aches, pains, and muscle tension. More of a heady Indica in my opinion!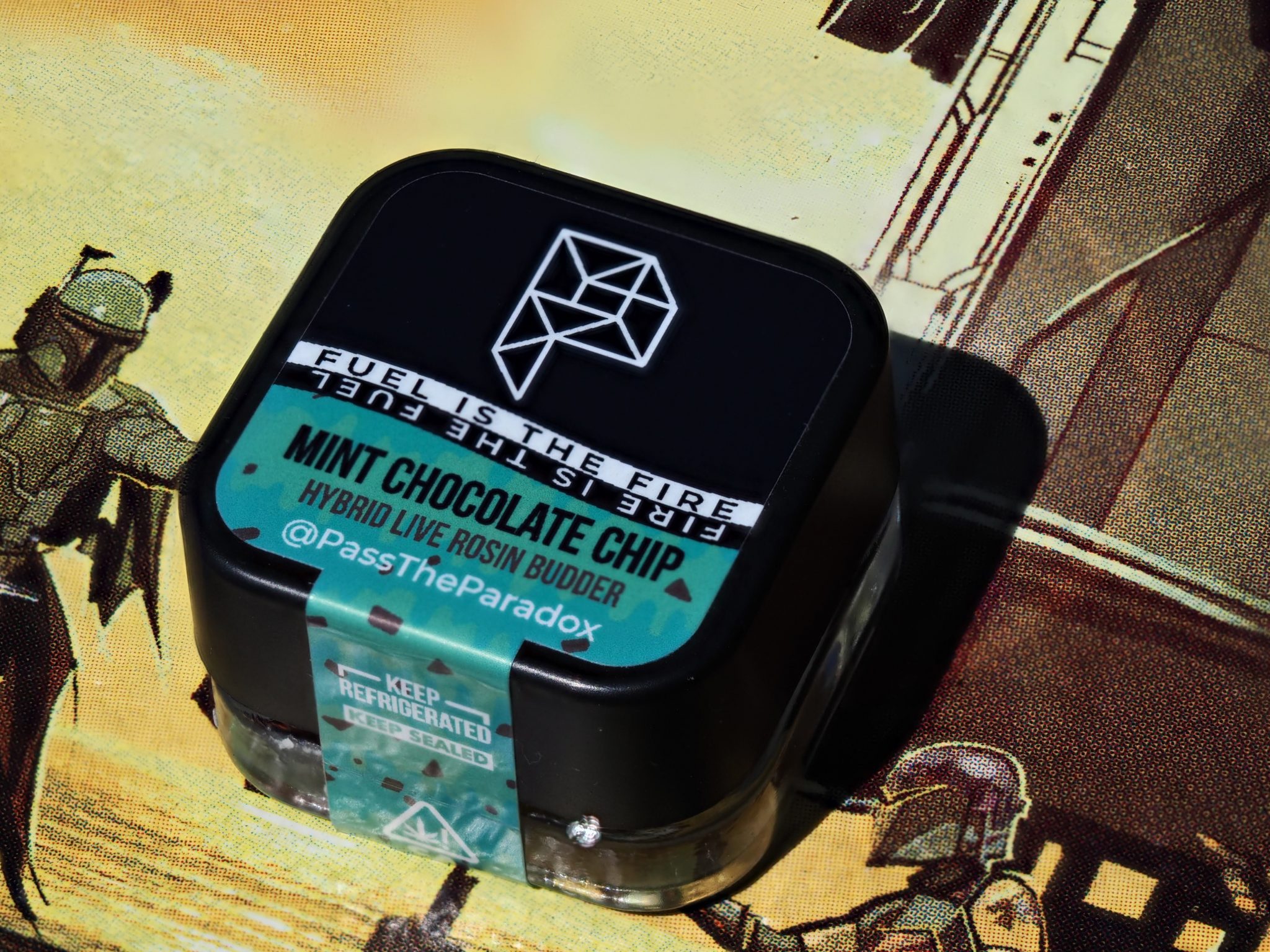 Mint Chocolate Chip
Next up, is this delightful Paradox Solventless Mint Chocolate Chip. A cross between SinMint Cookies x Green Ribbon BX. The smell on this is a sweet, mild mint, with a bit of citrus and kushy notes. The flavor is sweet mint; think Moroccan tea, with light citrus and deep earthy kush notes.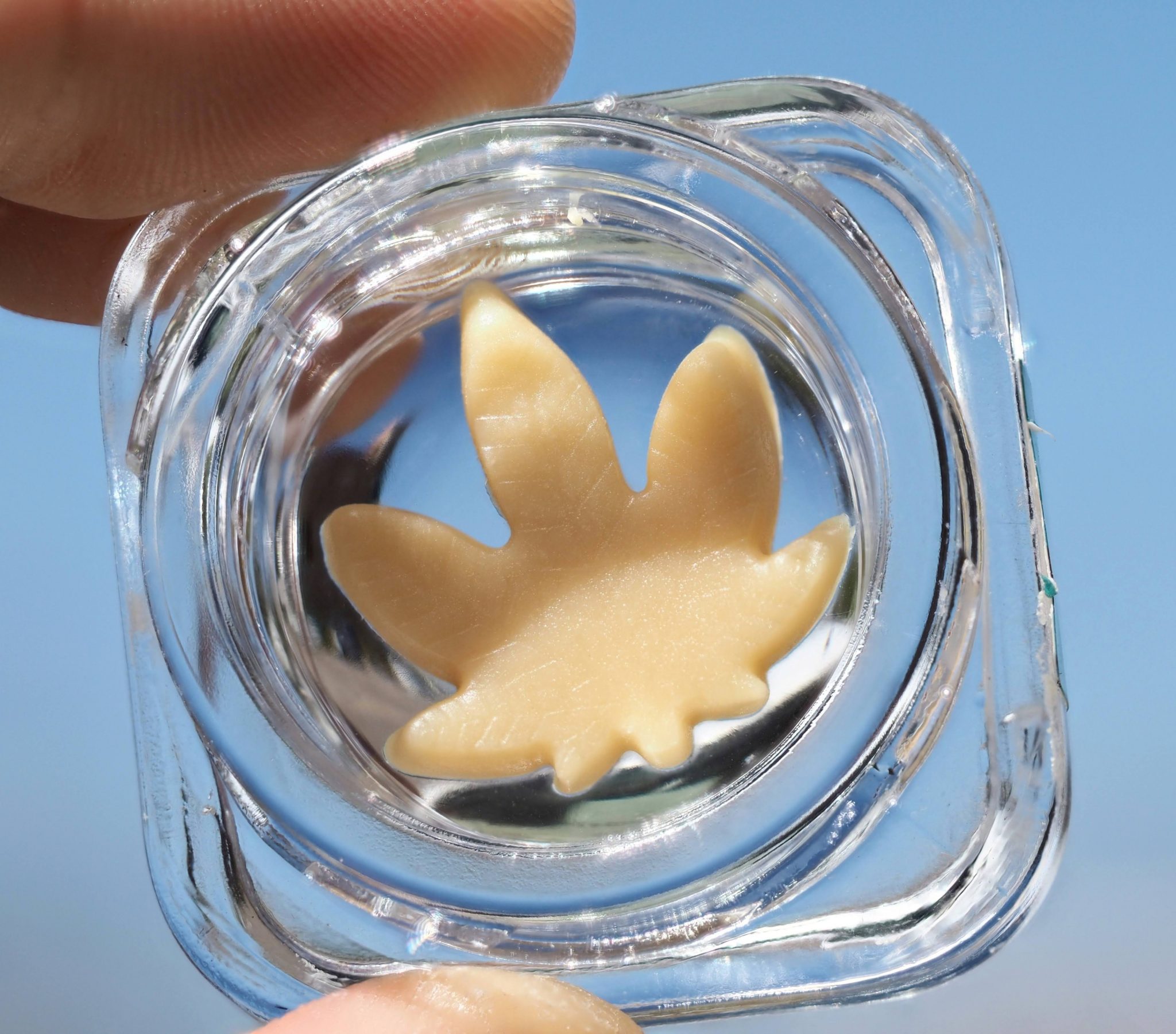 At 490-510F is where the action starts. Whispers of sweet mint and a tiny bit of citrus. Like someone with a cup of tea walking past you. The finish turns citrus and earthy as it gets hotter, like peanut skins.
530F is probably as hot as I'd take this strain. The big sweet minty flavor here. Like a mint jam or sweet Thai basil. The finish is light citrus and deep, earthy kush. Anything hotter tends to scorch this strain turning it into a dark roast coffee.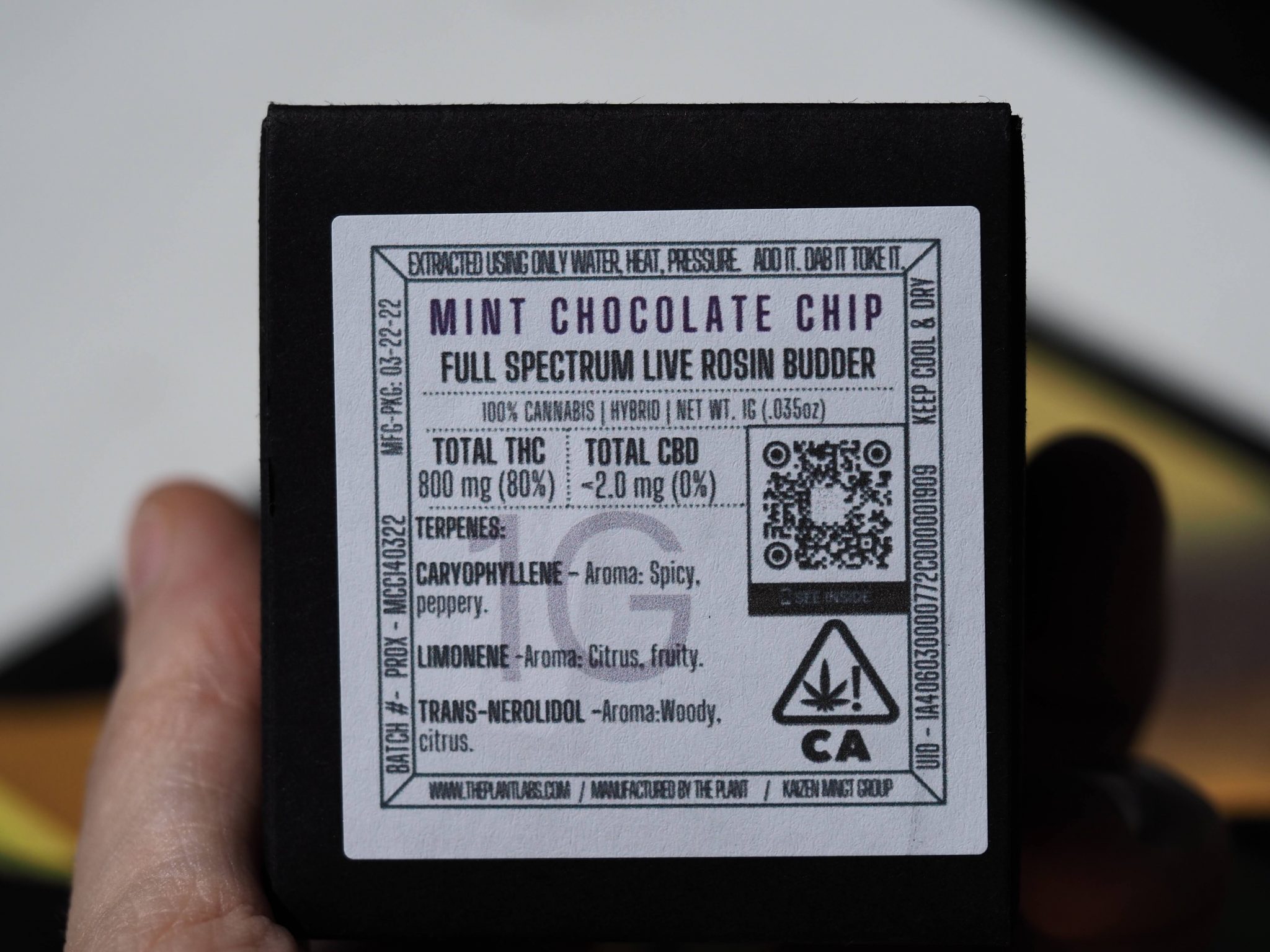 Quite a subtle, relaxing body high in small doses on this strain. This changes as you go along. The effect becomes a tingly body high with quite a foggy mental side. Quite excellent for the end of the night and relaxing or catching some z's. Pretty good for headaches too, as I found out firsthand.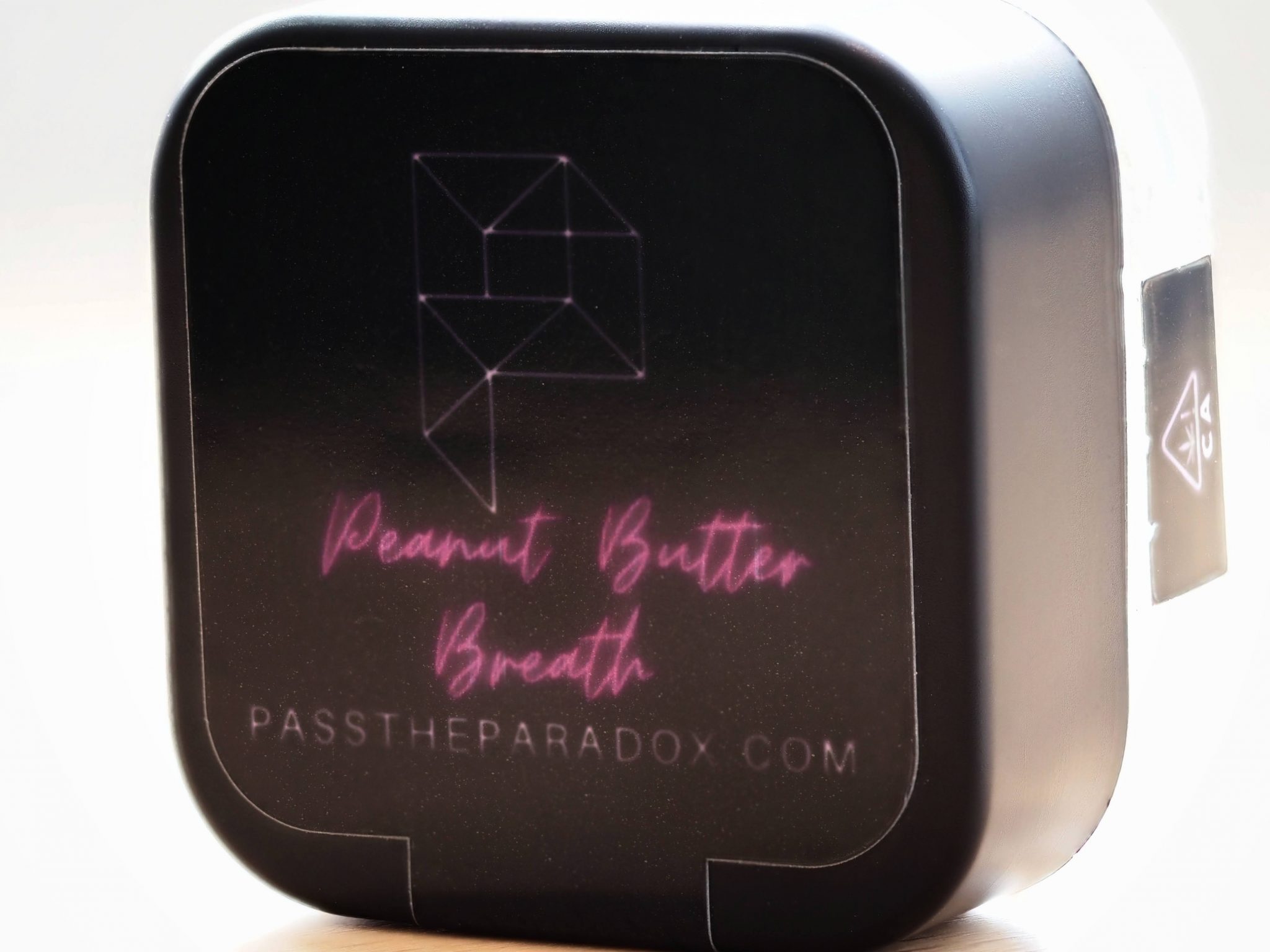 Peanut Butter Breath
Third on our list is this insanely nutty rosin, Peanut Butter Breath! A delicious cross of Do-Si-Dos x Mendo Breath. The nose on this is very sweet, creamy, and has some nutty and kushy notes. The flavor is very nutty, and sweet, with a deep earthy finish.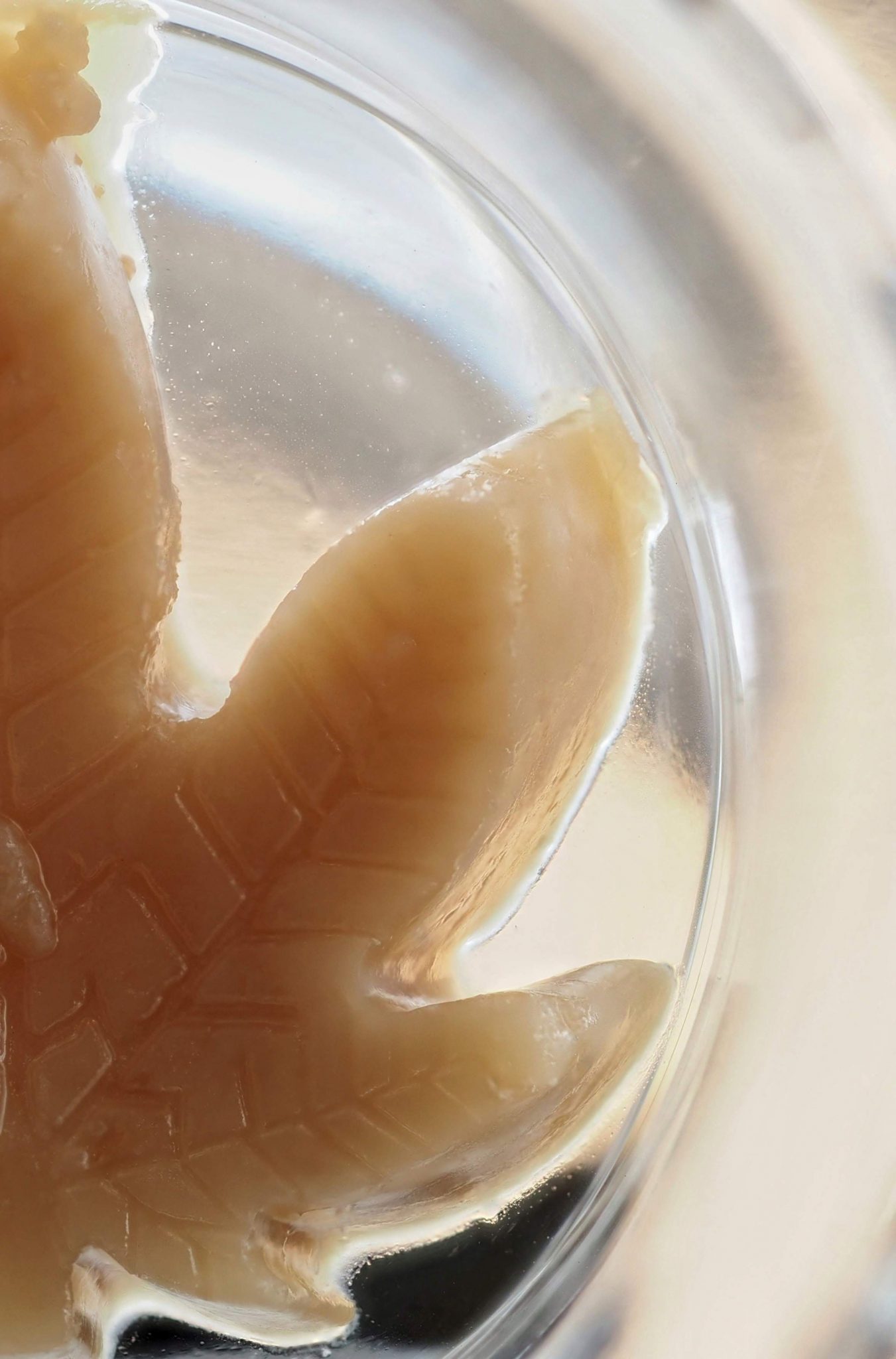 490-510F yields wisps of sweet, almost fruity raw unprocessed nut flavor. Morphing to a more creamy, complex nutty flavor with a kush-like finish.
At 530F we get a nice peanut sweet. Think all-natural, minimally processed peanut butter. Not that sweet sweet Jiffy stuff. A little bit of a gassy secondary layer but it's lost in the deep kush and loamy soil finish at this temp. 550F scorches it. We're left with sweet and petrichor. Deep, dark, rich earth and kush.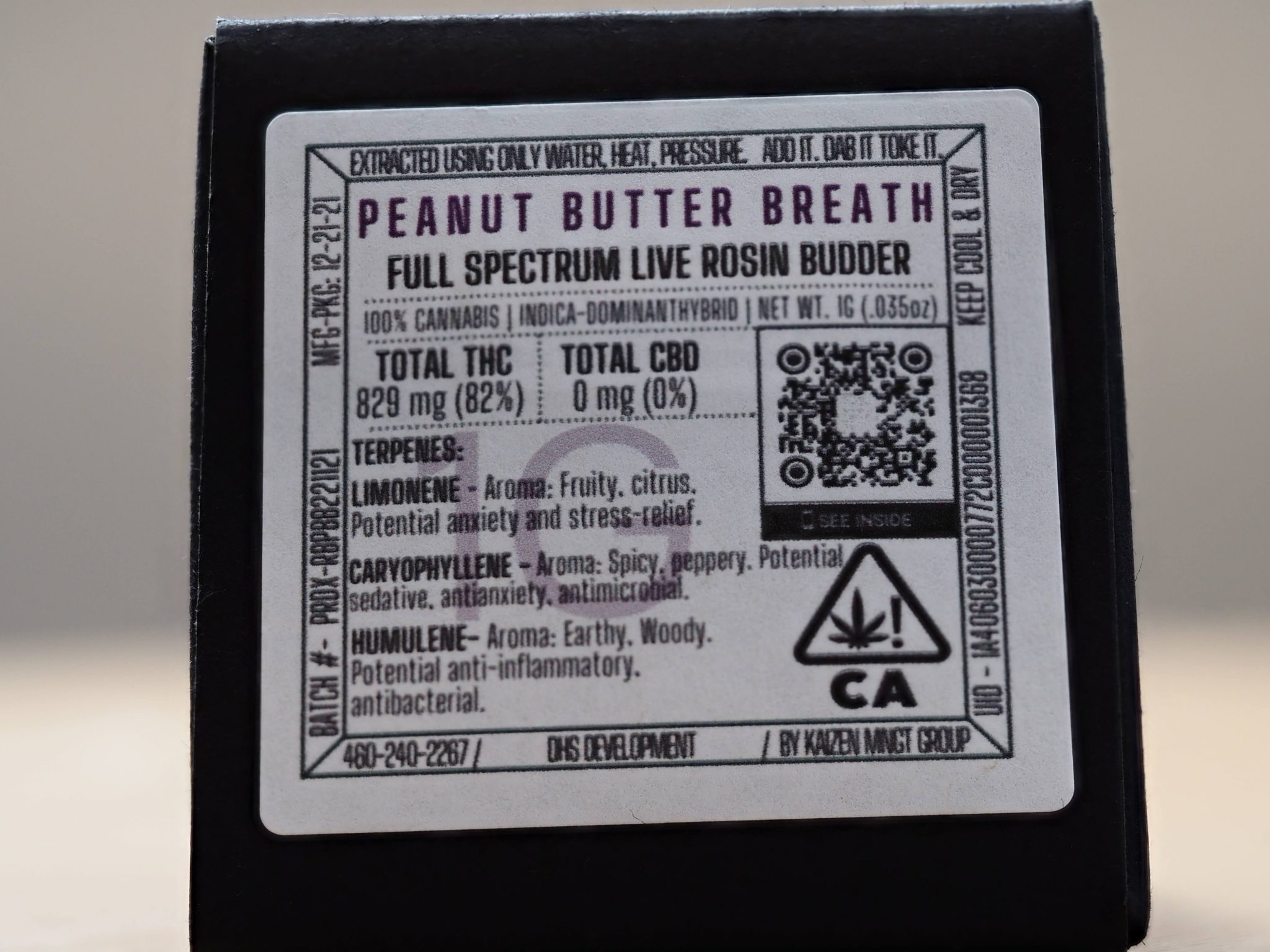 This strain is very good for unwinding. You know how you feel after being in a hot tub for a while and then you get out?  That's how this feels. Melts your whole body and mind and puts you in a state of calm, and relaxation.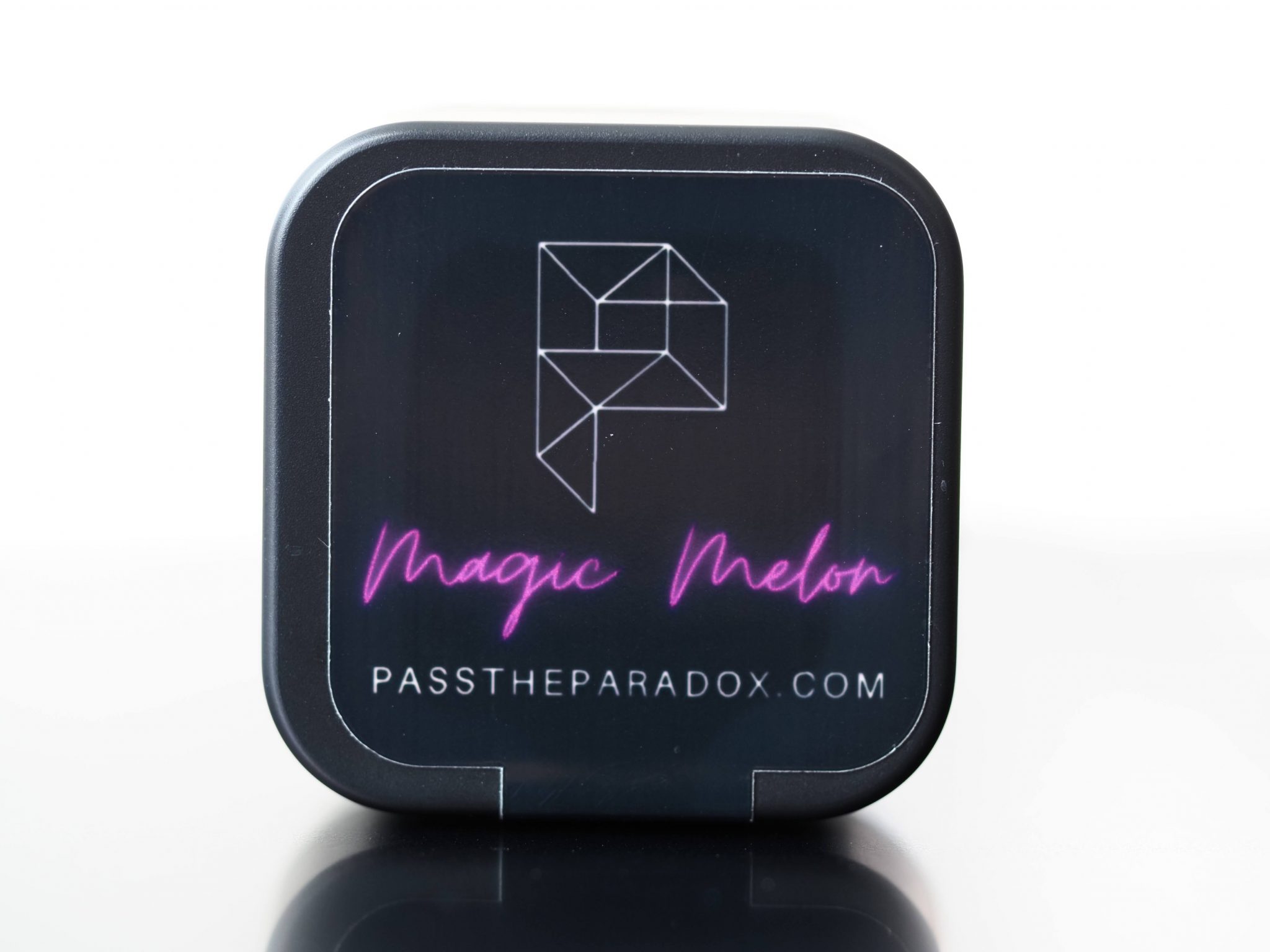 Magic Melon – A triple cross
Last but certainly not least, their heady Magic Melon! A triple cross of Mango Trees, Honeydew Melon, and Mango Sherbert.
Very fruity, sweet-forward smell. Notes of ripe melon and mango lurking in the mix. The flavor is very sweet up front, with a creamy, ripe melon finish. Think sweet honeydew melon mixed with juicy summer watermelon, and a tiny bit of sour, unripe mango.
Between 490-510, you get a lightly sweet melon with an almost creamy fruit finish. This changes as the temperature increase to a more sweet forward melon. Notes of honeydew, cantaloupe, mango/gas.
At 530-550, I noticed a lot of the more subtle flavors start to taper off here. Melon turns more candy-like, with a tiny bit of gas or sour and sweet remaining.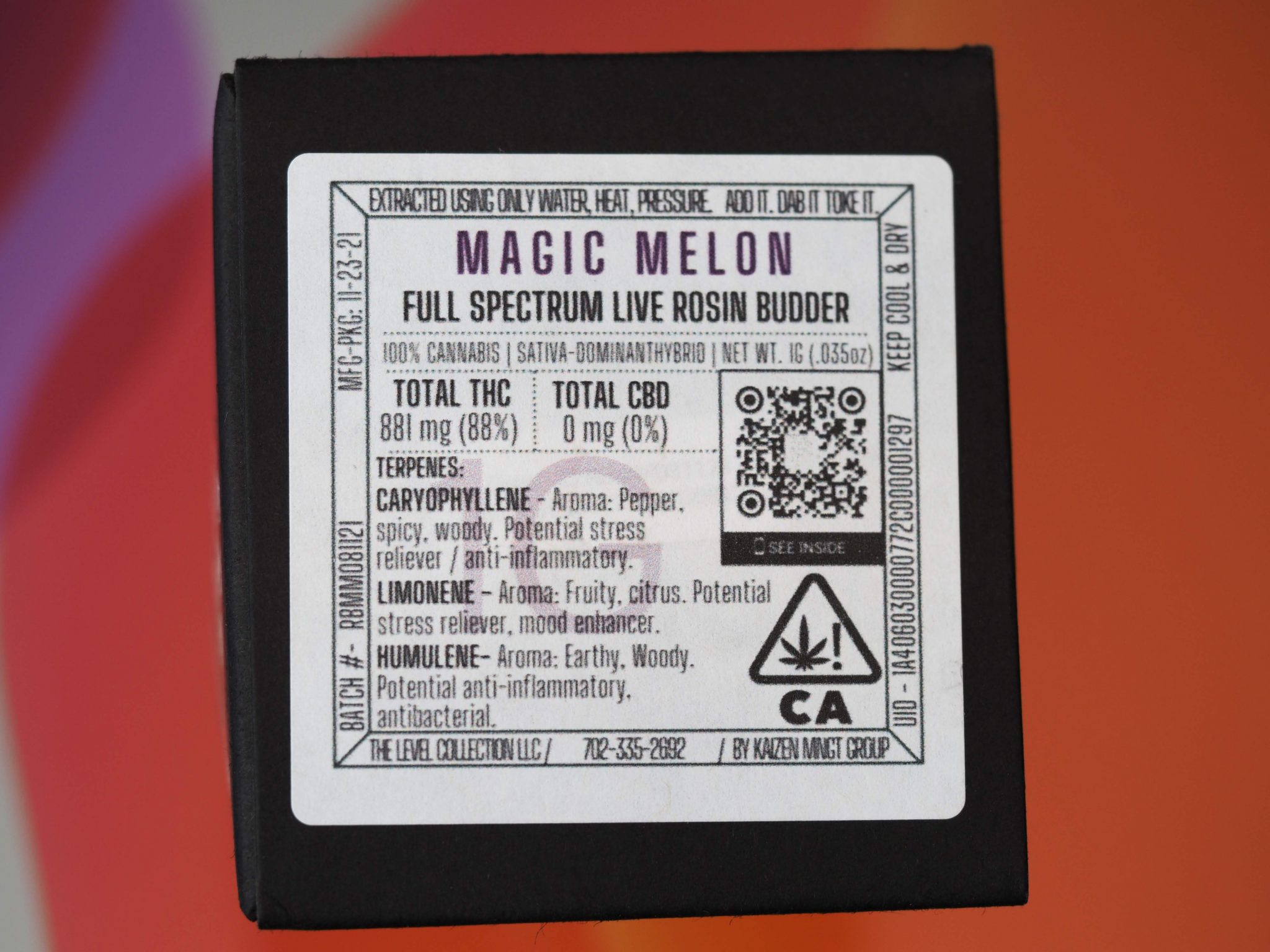 Big, sweet melon flavor and tropical undertones give way to a very warm, fuzzy euphoric start that transitions into a happy, energetic state. This particular strain had been my go-to morning strain for a while. It's a nice burst of energy while still allowing me to have breakfast. Has a little creative bent to it, but not as much as a Haze Jack, or Durban strain. Think Red Congolese, but not as racey, more euphoric forward. 
Concluding this review 
All in all this newer brand seems to be doing everything right. From their full terp, sun-grown starting material to their handling and extraction. Everything is handled with extreme care and attention to detail. This is reflected in the end product. 
Have you tried Paradox Solventless? Let me know in the comments below, or on our forum!
I'm Bob, have a most excellent day, and as always, stay hashy!