REVIEW OVERVIEW

SUMMARY
Today we will take a look at NextSesh Wōke Vaporizer. Woke is designed to deliver a customizable thick oil experience efficiently with a full flavor profile.  I would recommend anyone who likes Cannabis vape carts to give this NextSesh Woke vaporizer a try.  The battery lasts a really long time, and it feels sturdy and I really like it so far.  I like how the outer shell feels like it's made of metal, and it feels really solid overall. 
Check out our video review of the NextSesh Wōke Vaporizer here.
Pros:
The device gives you resistance reading
It lets you adjust the power to really customize the vape
It works with most vape carts
Includes empty glass cart that works with the temp control mode
Cons:
It might be a little complicated for people new to vaping
Recommendations: None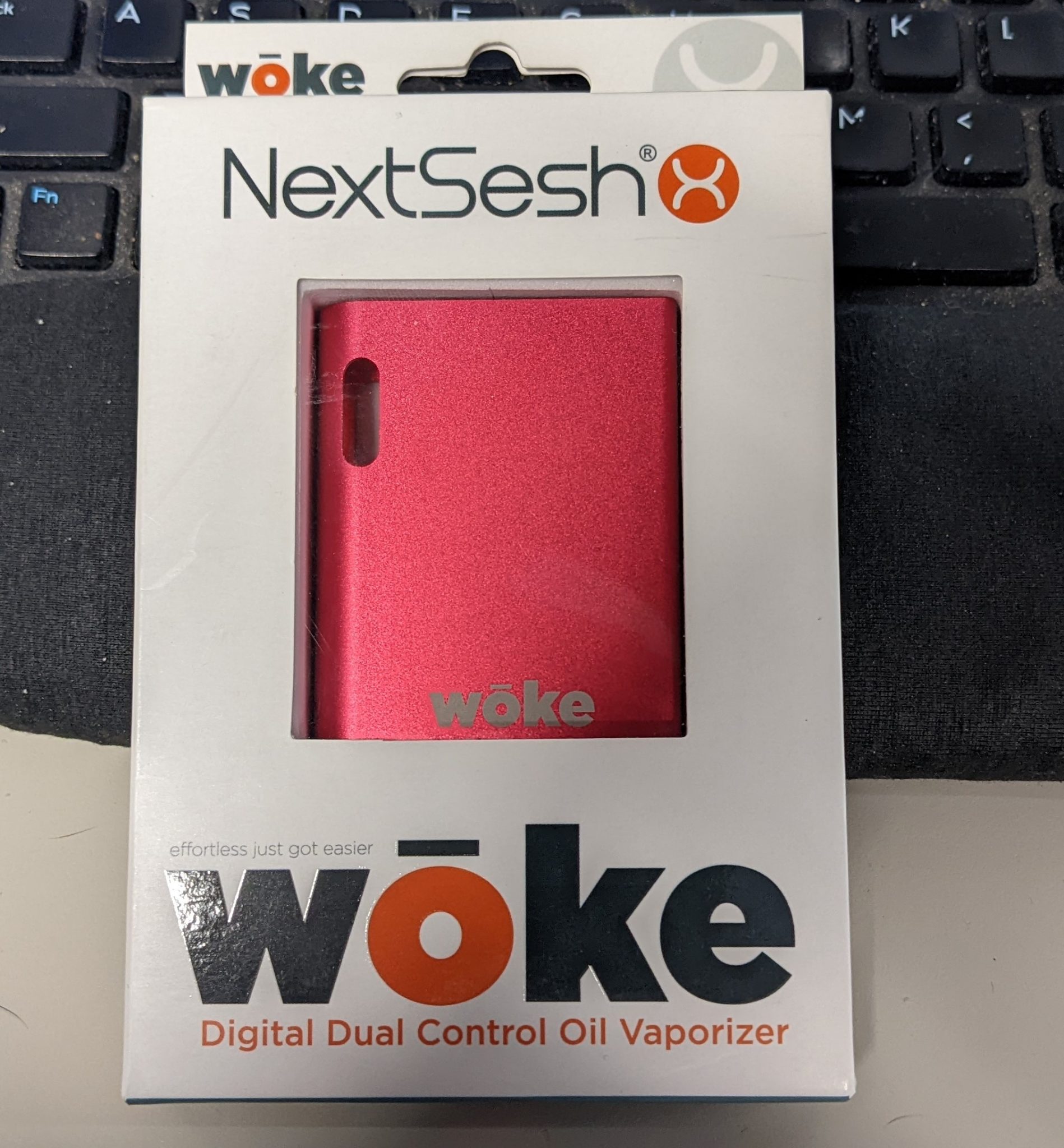 Cool Temp Control Mode
 I was really excited when I saw that this device has a temp control mode.  I've been using liquid nicotine vaping for about the last decade, to help me quit smoking cigarettes.  It's really cool to see more cannabis vaporizers utilize temperature control.  So far, the only cannabis vape that I've had that did have temp control was my Pax Era, and you have to use the app on the phone to change that.  
I contacted NextSesh, to ask them for more information about the temp control mode.  From my own vaping experience, I know that temp control required the use of stainless steel, titanium, or nickel wire, rather than the more common kanthal, so I'm not sure if the temp control mode works with CCELL or AVD vape carts.  The reply from NextSesh says that the empty glass cart that is included with the device has a stainless steel coil, and thus works with the temp control mode!  That is really cool, and I will hopefully try that in the near future.  Unfortunately, I don't have any suitable concentrate to try in the cart at this time.  They also said that the temp control mode works well with carts with titanium or stainless steel coils.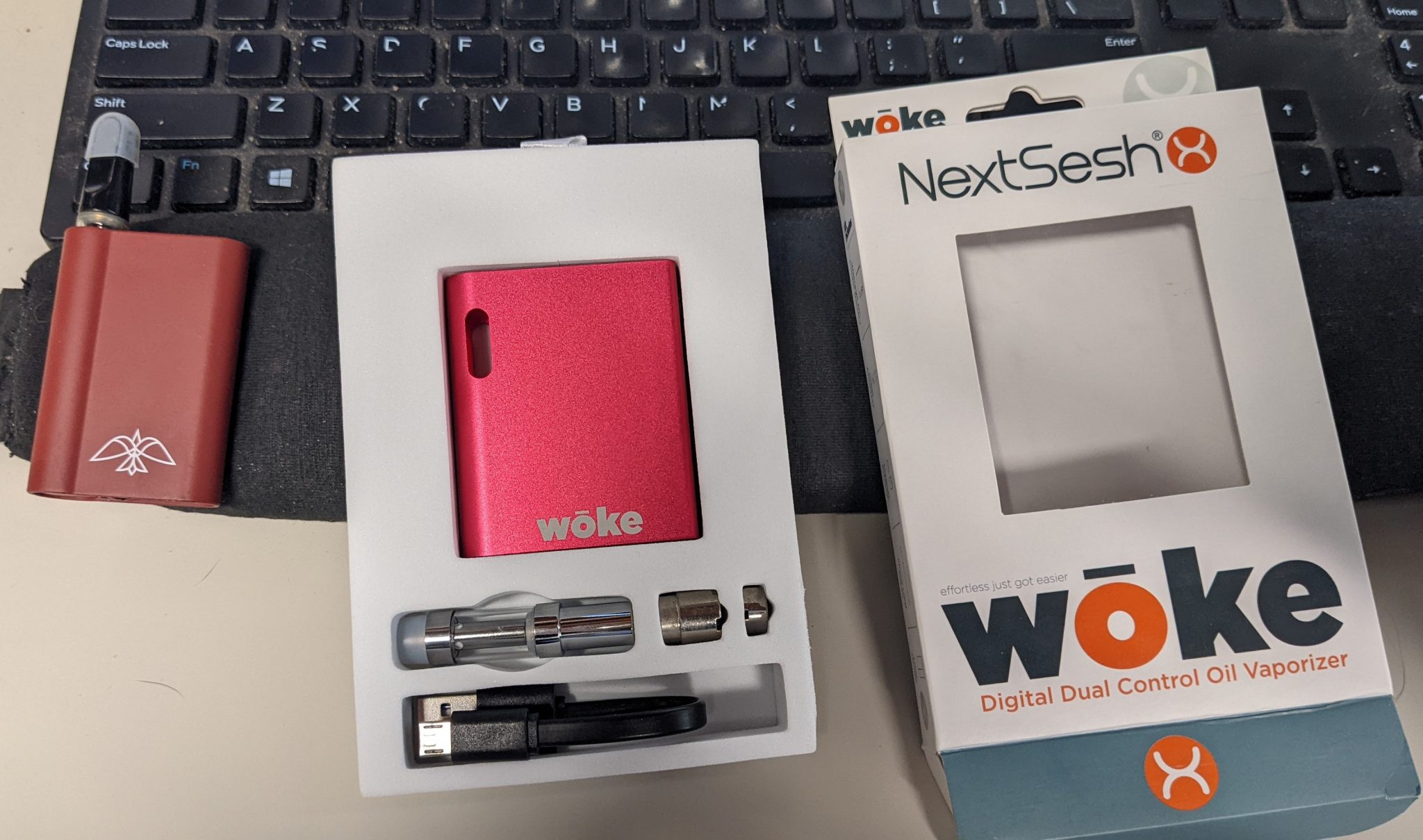 Who would enjoy this?
I think anyone who enjoys cannabis would like this NextSesh Woke Vaporizer.  It is the next step up after something like a CCELL Palm or AVD Seed battery.  It seems more comparable to the Yocan Uni-Pro.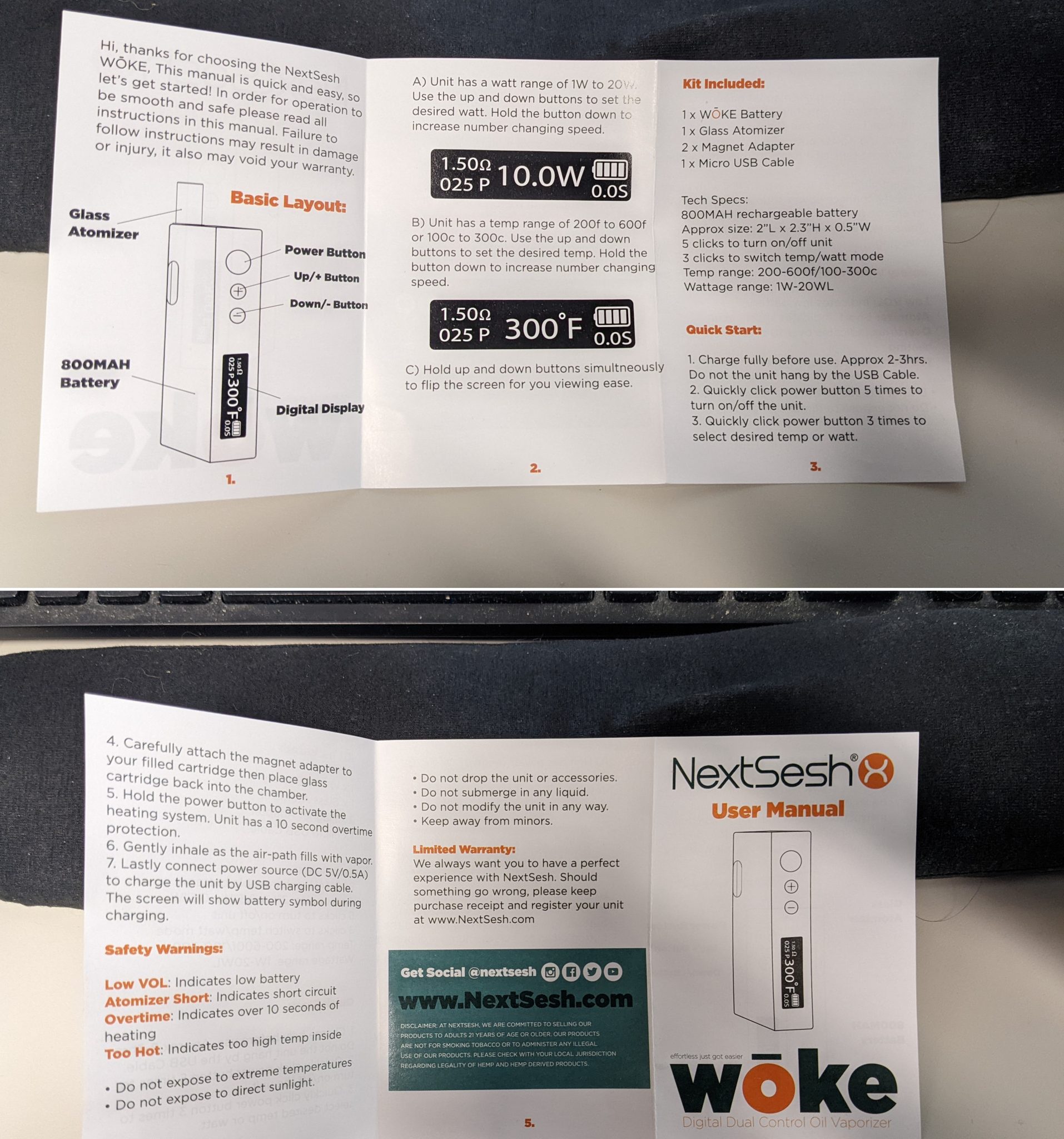 Similar Cannabis products for comparison
There are so many brands of vape cart batteries and mods, but this one stands out for me.  I haven't tried vapes like the Yocan Uni-Pro, but I think those are similar to this.  I've been using this vaporizer for about the last week, and I've tried a couple of carts in it so far.  It seems to work perfectly and I couldn't be happier with the performance.  The battery lasts for a few days on one charge, and it only takes a couple of hours to completely charge it.  I really like how you can see the oil volume left in your cart too.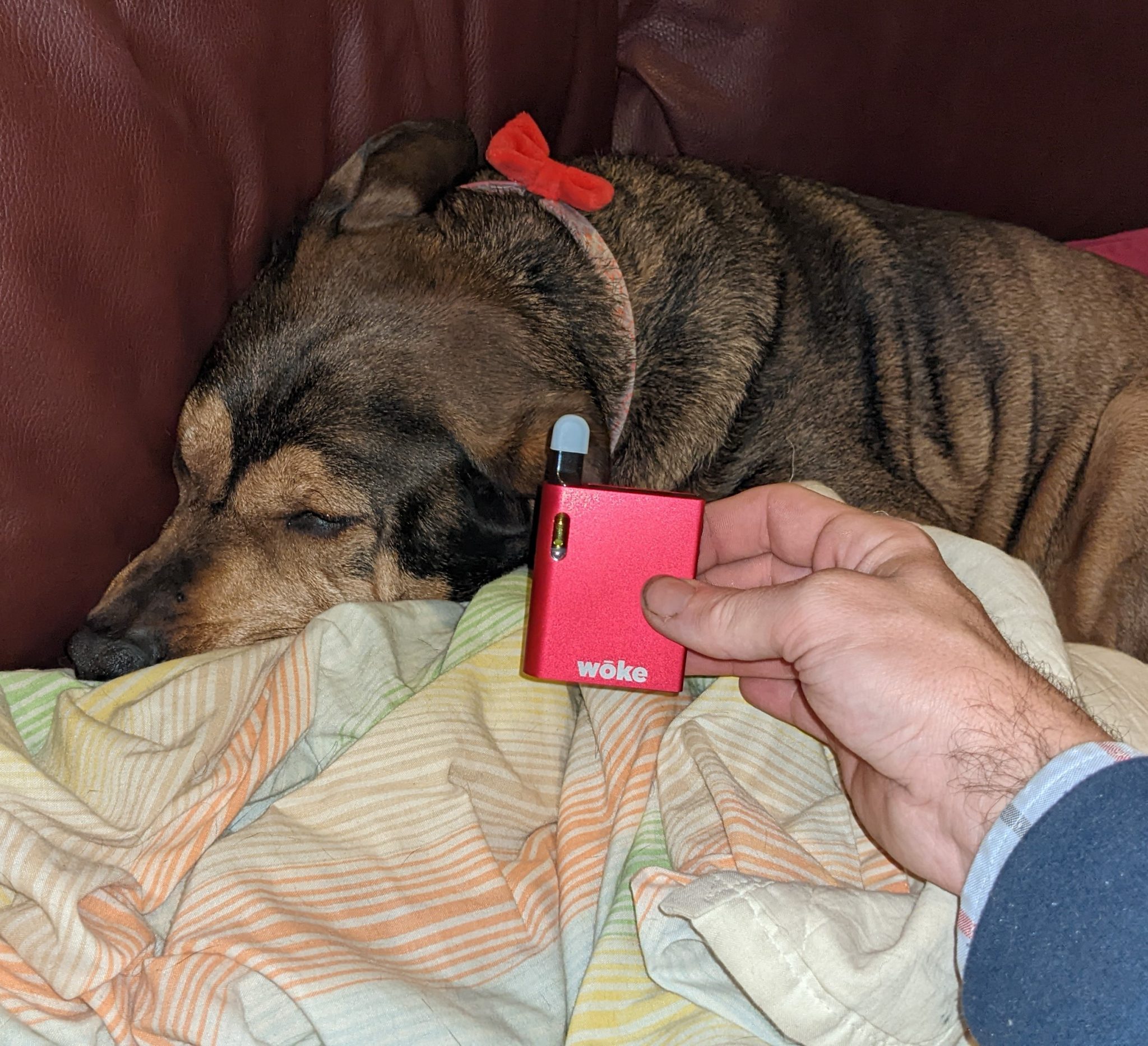 Concluding the review
I think this NextSesh Wōke vaporizer is really cool.  It seems compatible with most of the vape carts that are available in the medical dispensaries here in Ohio, and it seems to work just like advertised.  Hopefully, I will get some oil to try in the glass cart that was included with it too.  You can check out all of the NextSesh products here. 
Have you tried the NextSesh Wōke vaporizer? Let us know in the comments or on our forum.
Update:
I wasn't able to test out the empty vape cart, that was included with the Next Sesh Wōke Vaporizer until just recently. I got some live hash rosin concentrate in a Dablicator, added it to the empty vape cart, and also tried out the temperature control mode on the Vaporizer.
I've been using low temperatures so far. At first, I tried 420 F (of course) but I've mostly been using it at around 330 F.  I think lower temps are recommended for concentrates like rosin.  The flavor is amazing, the clouds are nice, and the battery lasts for days on one charge.