REVIEW OVERVIEW

SUMMARY
Today we will explore Mountain Select Premium Slush Live Rosin cartridges that deliver a smooth taste. Live rosin is one of the cleanest and most potent extracts which makes it a must-try. The live rosin has gone through premium quality, high potency, and a refined process that brings the terpenes to life. The flavor I tried, Puro Loco, is a hybrid indica that has a nice smooth smoke, but sadly not a lot of flavorful notes.
Pros:
Smooth hitting
Nice relaxed high
Clean design
Cons: 
The flavor notes didn't come through
Does not indicate if a hybrid, indica, or sativa strain
Recommendations: None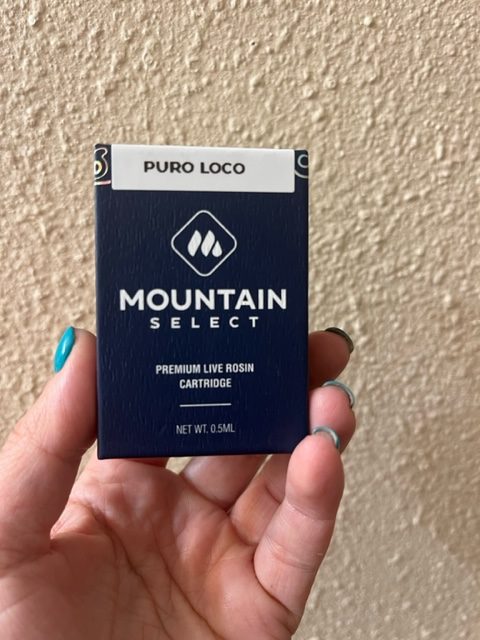 Relaxed high
The rosin cart (priced $35+tax) has a nice relaxed high at 70.8% THC so you can't go wrong with the effectiveness of this product. The company claims to not have any additives and never uses harsh chemicals to produce its high-quality products. They pride themselves on using only recycled materials and even partner with a state-licensed recycling company, CannaCycle for all their green waste.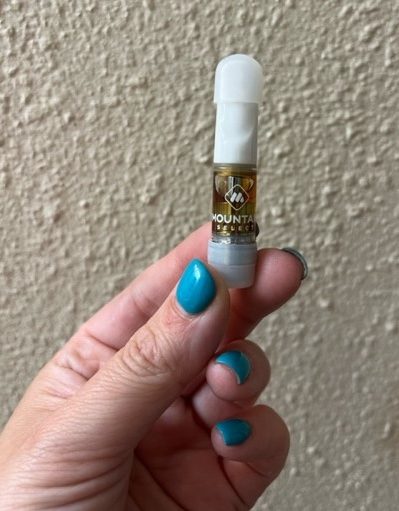 Standard hardware delivers balanced high
The cartridge can fit into any standard reusable pen. There are several tiers of products with rosin being the highest and purest level that is used in their cartridges. 
I recommend smoking Mountain Select live rosin cartridges when you want to get a clean hit, without a burn in your throat, and a balanced high that delivers on the strain. I do wish the label indicated whether the strain was indica, hybrid, or sativa. If you are not hung up on a strong flavor, you will love this cart and the effect that it has on a nice head high.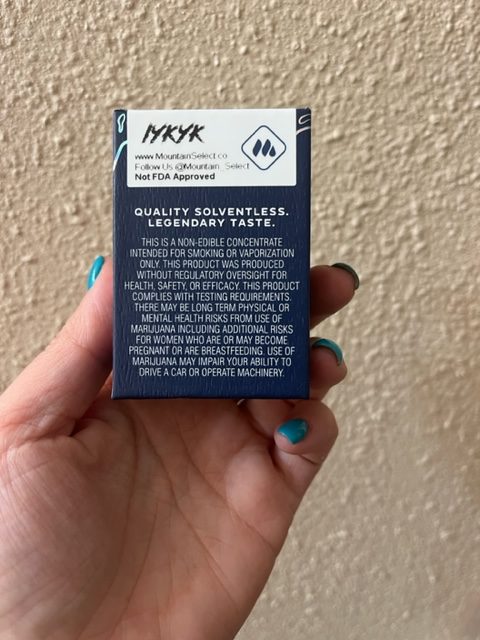 Concluding this review 
Check out a local recreational dispensary to get the effect you are craving with a clean Mountain Select Live Rosin cartridge that comes through on the high. 
You can find out more about the Mountain Select products here.
Have you tried this flower? Let us know in the comments or on our forum.