REVIEW OVERVIEW

SUMMARY

The Mig Vapor Wasp dab pen is a smooth yet sleek dab pen we liked for its simplicity. One major issue is how you can't change the temperature settings. Regardless of not being able to change the temperature setting, it seems to burn smooth and evenly.
The Mig Vapor Wasp is a simple, easy going yet efficient battery. This 4 piece dab pen is a one touch, ready to go pen with no hassle or struggles to figure out which temperature settings is proper. Although it seems like a disability to not be able to change the temperature settings, the wattage is set at a proper setting for your dabs to burn smoothly.
Pros:
Simplicity at its finest
Temperature set for a perfect dab
Smooth airflow
Cons:
Only one temperature
The tank is plastic
The tank gets dirty frequently
Recommendations: Change the plastic cover into glass and have multiple temperature settings.
The Mig Vapor WASP has a smooth and simple design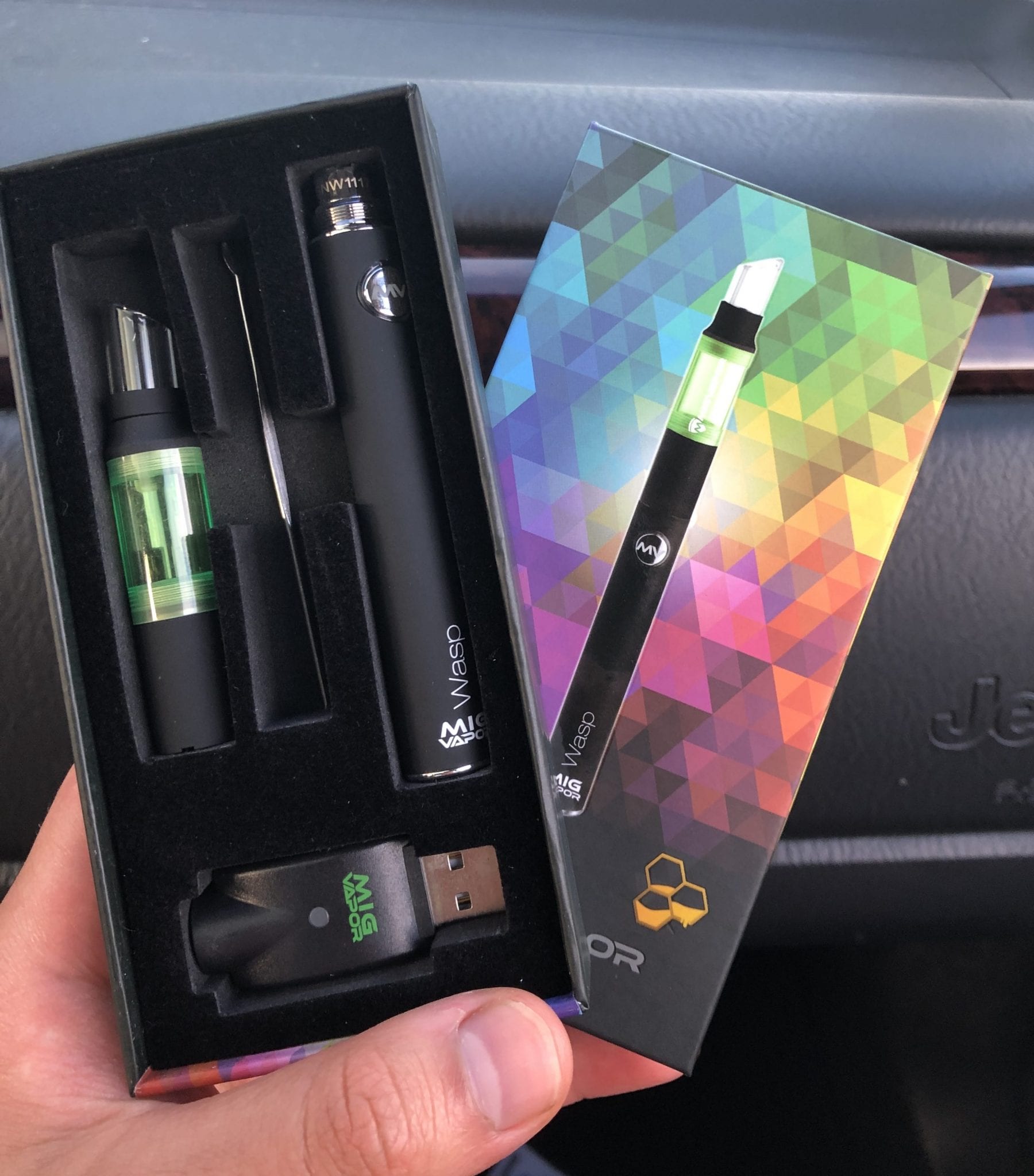 This particular dab pen is made with silicone on the outside, giving it comfort all throughout the pen. Similar to the G Pen Nova, both wax pens are very smooth and discrete. Alternatively, the Mig Vapor doesn't get as dirty as the G Pen Nova. Another neat design is how smooth the mouthpiece is made. It doesn't get dirty as easily and has great comfort on the lips.
This dab pen is very simple and straightforward to use
The simplicity of this dab pen makes it very easy and convenient to use. All you have to do is push the button and inhale, nothing complex at all.
One downside of the Wasp dab pen is it only uses a single mode to heat up your dabs. This may be a good thing if simplicity is all you're looking for. Although some people might prefer heavy hits, this is more for a casual smoker and more for smooth hits.
The Mig Vapor Wasp also has a good sized 900 mAH battery capacity, giving it good lasting power.
Sleek and comfortable build quality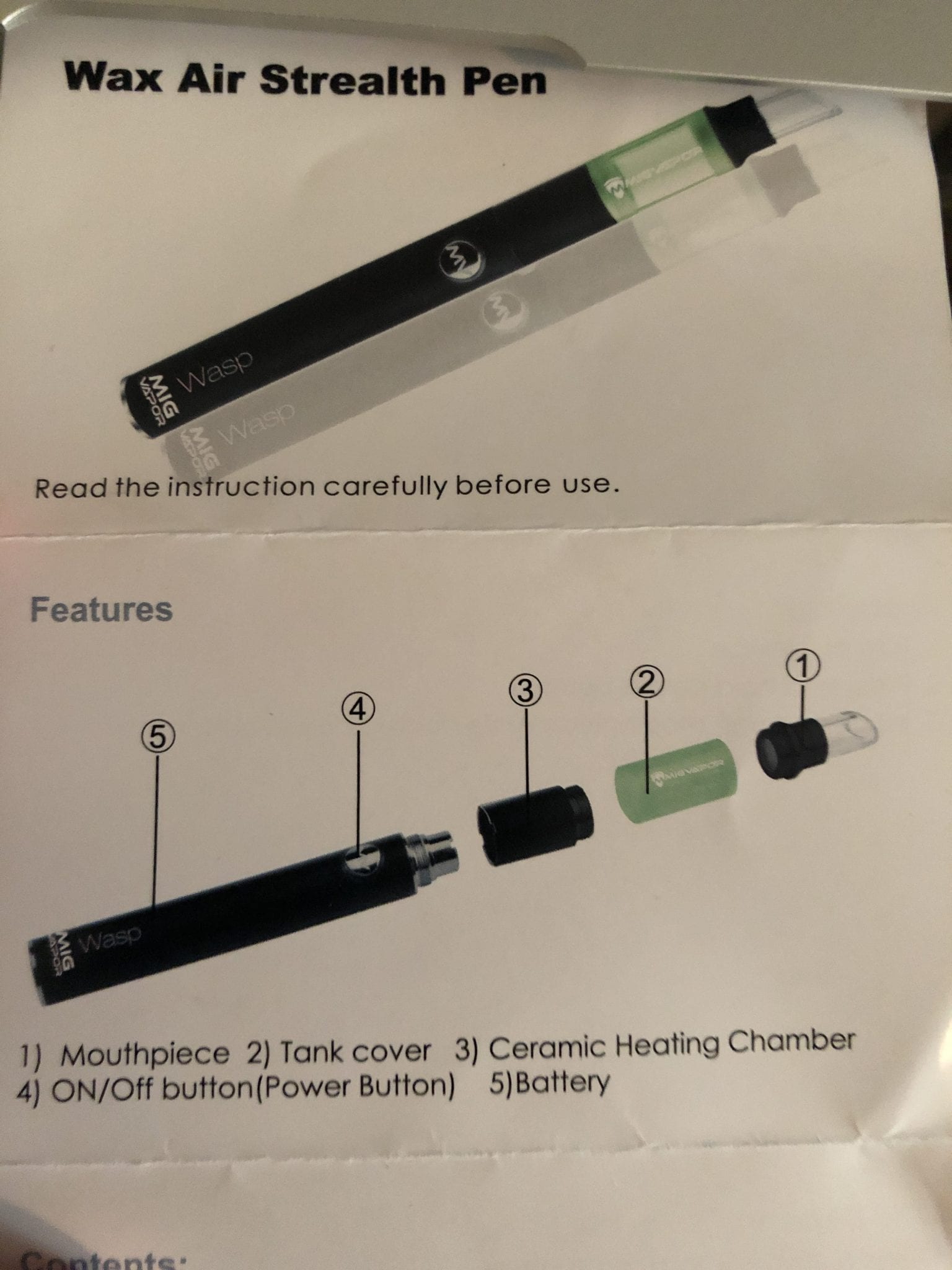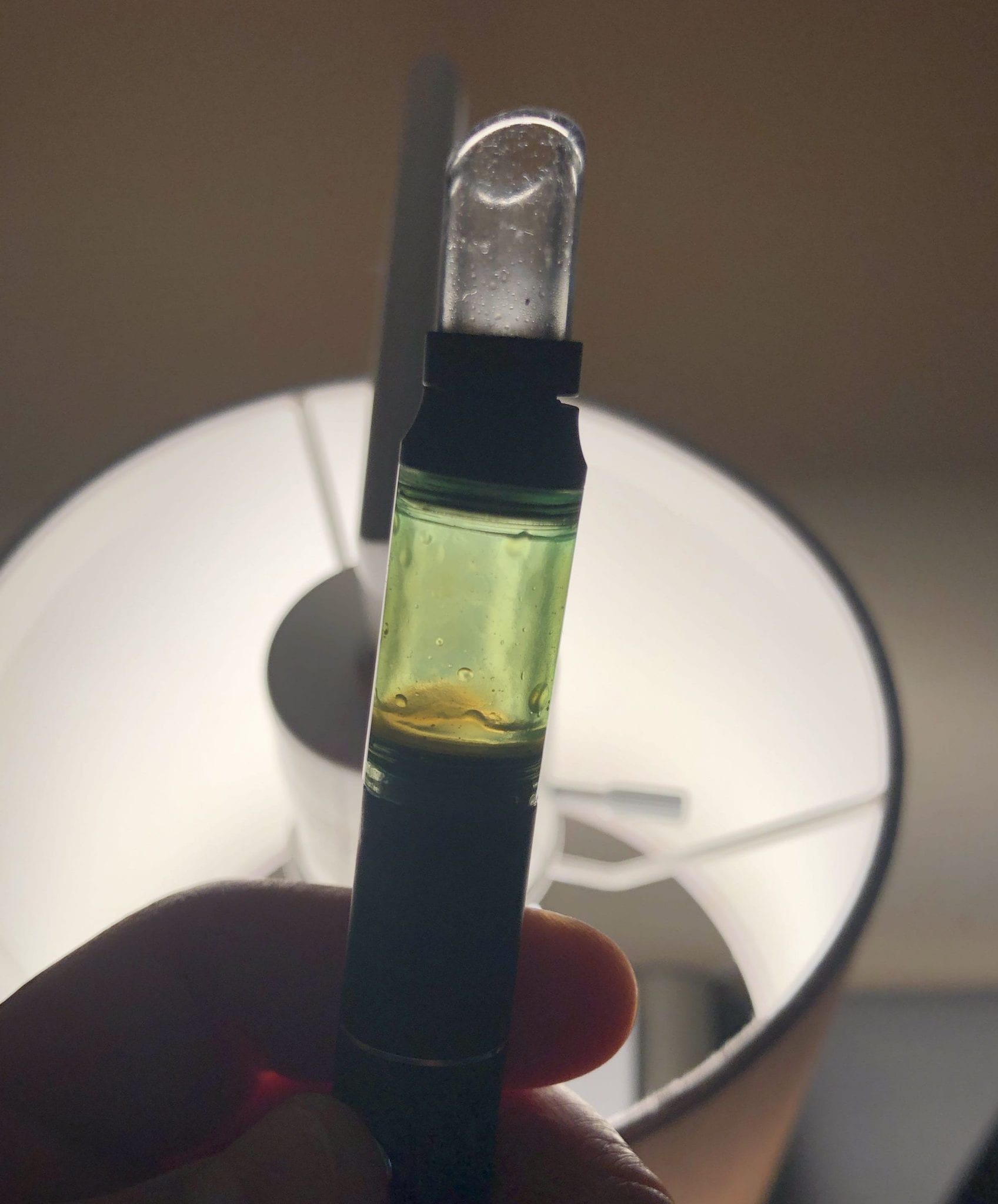 First off, the plastic cover does get dirty very quickly. It could be just because we took big and heavy hits from it and because we smoked it often. Regardless, with the way it's built, it isn't very difficult to clean.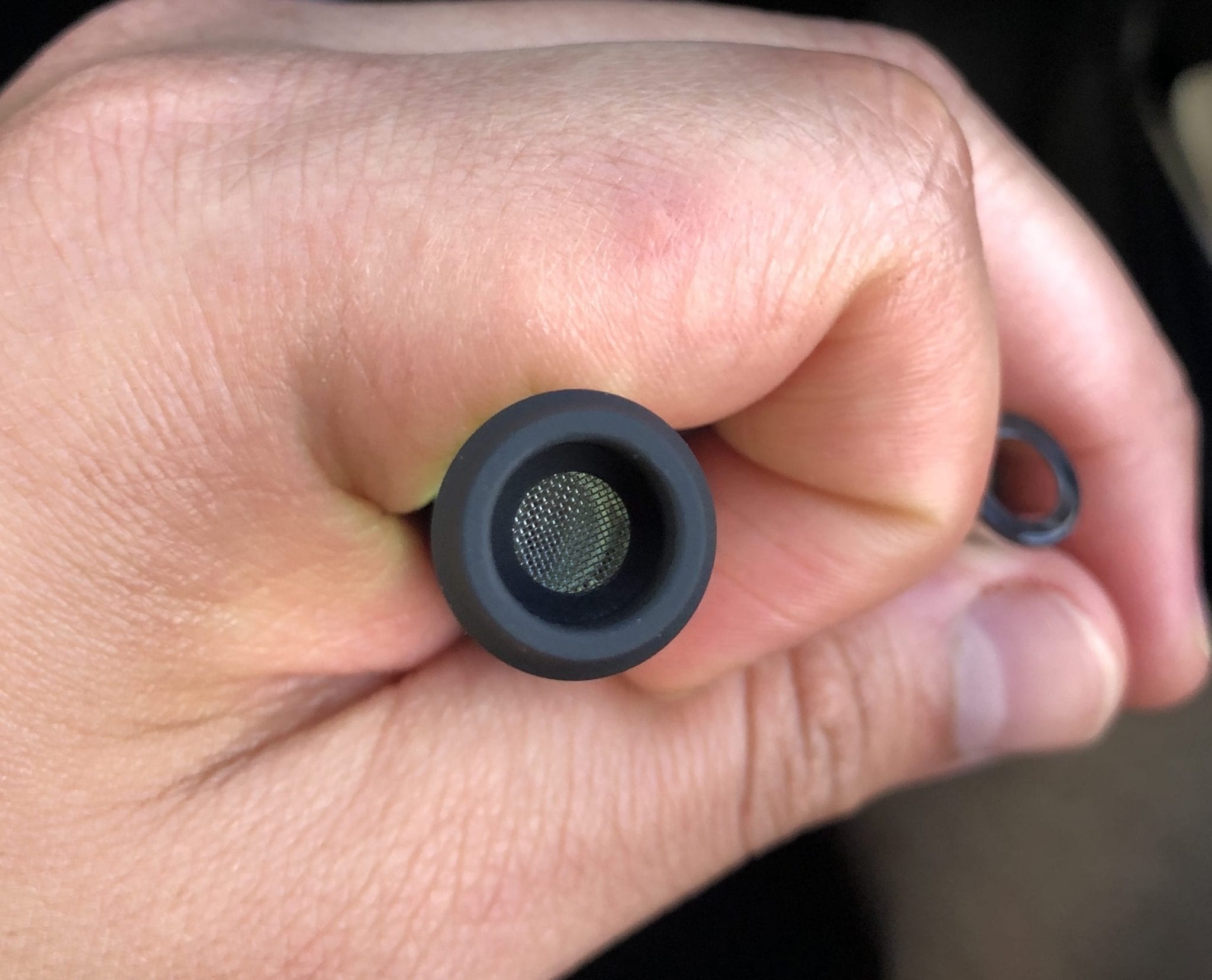 A great feature this Mig Vapor has is the mesh screen attached to the mouthpiece. Underneath the mouthpiece itself, there is a screen to prevent dabs jumping into your mouth or lips. This makes it very convenient when taking long and heavy rips. But, as mentioned earlier, taking consistent heavy hits causes the tank cover to get dirty easily.
The Mig Vapor WASP comes with an efficient yet effortless atomizer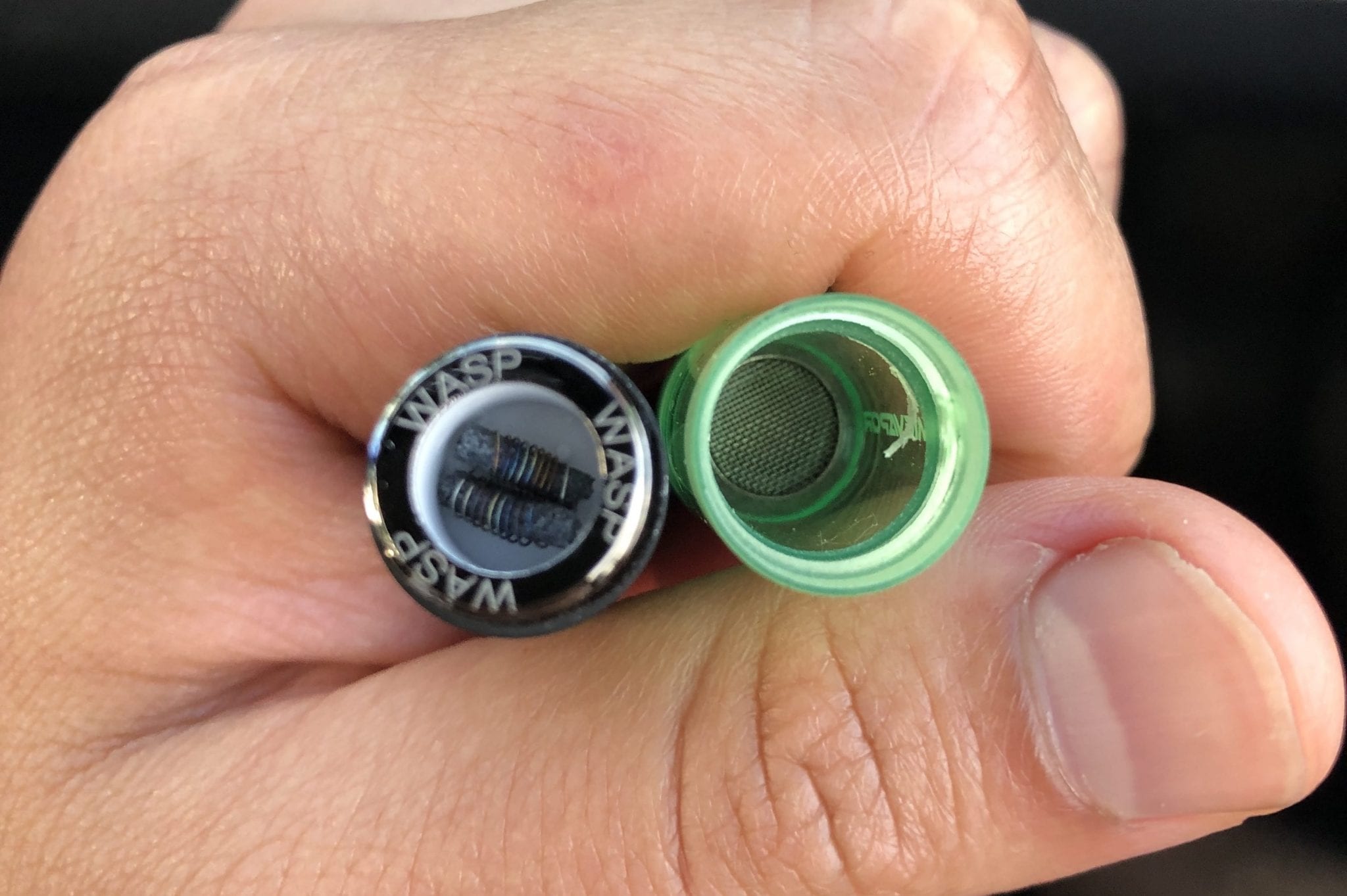 So this dab pen does comes with a dual quartz coil. At first glance, it did look a bit used but we thought nothing of it. While testing it out, we found that it really does give the perfect dab. Not nearly as strong as a rig, nor as light as a ceramic coil. Packing your dabs the right way will guarantee a smooth and tasteful hit. The only thing is that it is easy to overpack it. When we overpacked it, the atomizer did get clogged for a while. But after a few hits without packing it again, it was all good.
Very portable and fairly discrete
With the way it's built, it makes it very easy to cary anywhere you go. It is very slim and will fit in most pockets easily. Although this wax pen is very portable, it isn't as as discrete. If you were to smoke this in front of any dabber, they will probably know it's a dab pen. Because of the plastic green tank, it makes it less discrete.
Mig Vapor WASP vs G Pen Nova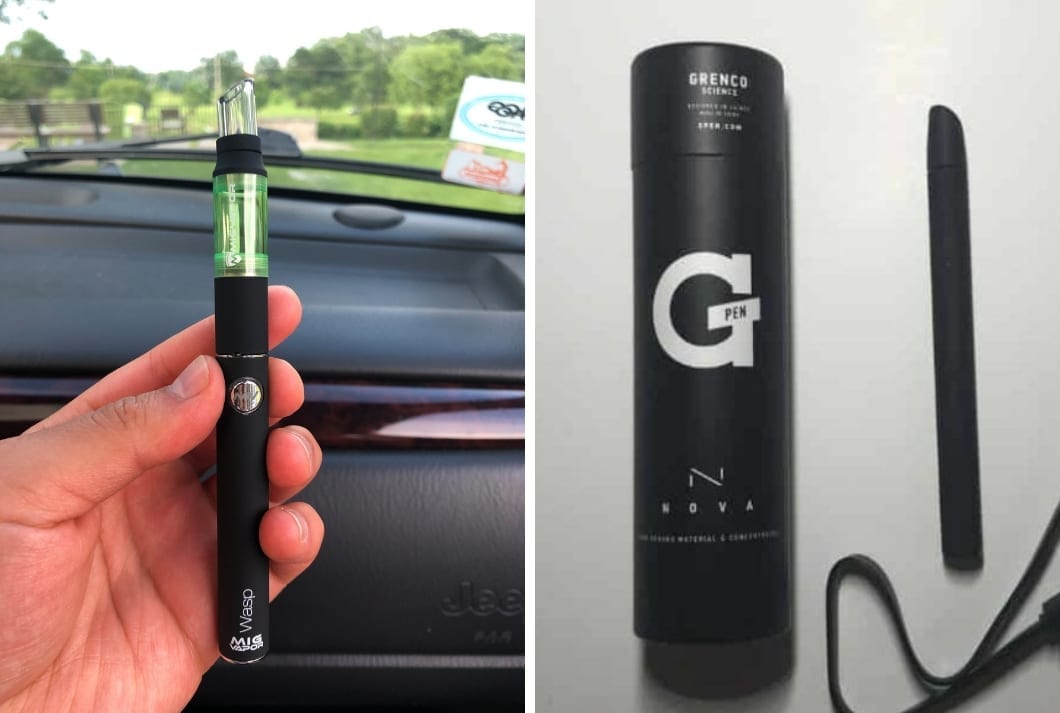 Both very smooth and sleek wax pens, but I'd go with the Mig Vapor Wasp. With the G Pen Nova, it is better for beginners and for discretion. Another thing that makes a huge difference between the two is the build quality. While the G Pen is more simple, the Mig is a bit more efficient.
Worth the price if you're a casual smoker
Overall, the Mig Vapor WASP is a great dab pen for those who smoke occasionally. For $59.95, it may be worth it if you seek simplicity and smooth yet potent hits. It gives the perfect pact and very smooth hits. The only thing about this pen is that it only has one temperature setting. This may be unfortunate for heavy smokers and it may get clogged easily if you take fat dabs. But if you're a casual or a light smoker, this pen may be great for you. You can get the Mig Vapor Wasp at Kings Pipes.
What was your experience with the Mig Vapor WASP? Leave a comment below or discuss in our forum!