REVIEW OVERVIEW

SUMMARY
Today we will try out some diffusers from Hiistick. Hiistick offers various delta 8 products such as carts, disposable, gummies, and tinctures.
Pros:
100% Cannabis derived cannabinoids and terpenes
Good flavor, convenient, and easy to use
Effects seem good for Delta 8
Cons: 
Terpene content is not given
Recommendations: These Delta 8 THC disposable vapes have helped me conserve my Medical Marijuana carts and other things.  Some more details about the terpene content would be useful. 
Who would enjoy this?
I think anyone who enjoys cannabis would like these Hiistick disposables.  The flavor is good.  I tried the mint and pineapple flavors, and they both work well.  I've had more clogging issues with the pineapple one, but they both produce good vapor and flavor.  The effects seem good; sort of like THC light.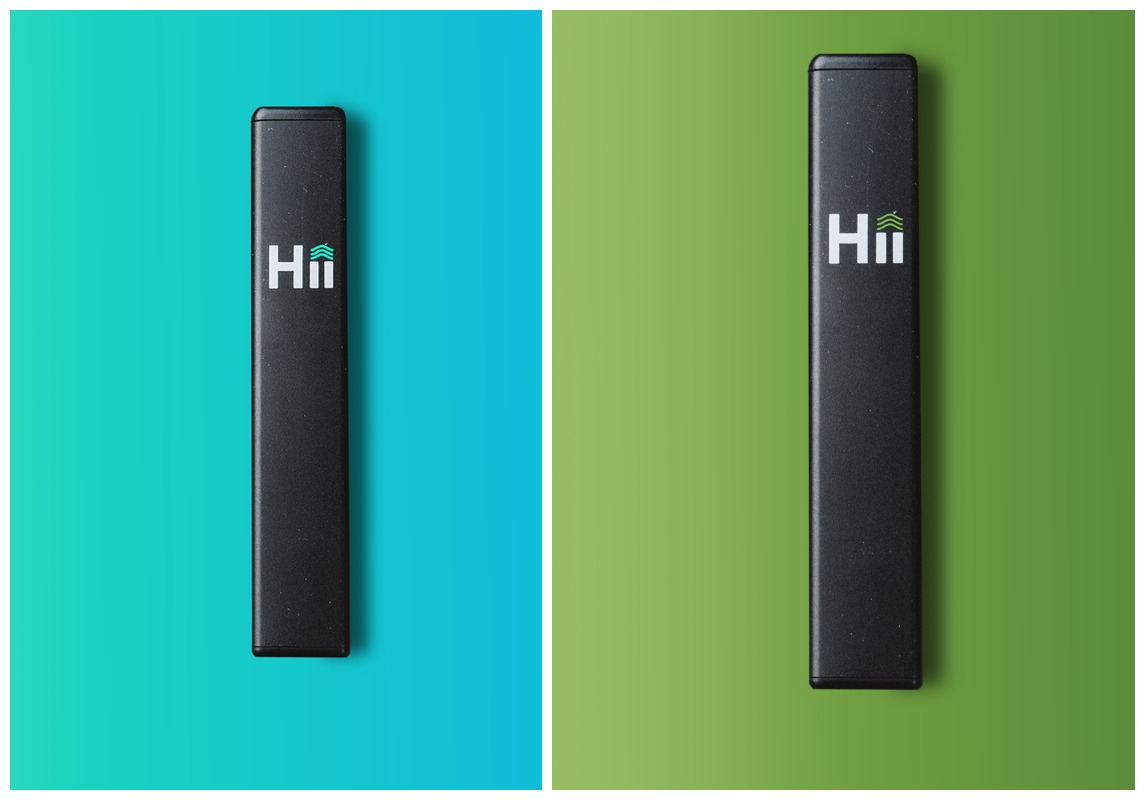 Flavor
The mint-flavored delta 8 diffuser description is "Our classic mint offers a refreshing taste and balanced mind & body experience paired with naturally occurring essential oils."  They have three different categories for their vape strains, which are "Motivate", "Mindful", and "Mellow", which I think correspond to Sativa, Hybrid, and Indica.  This mint is in the "Mindful" category.  It has a nice flavor and produces a good amount of vapor, and the diffuser is nice and discrete.  It's nice how you can see the amount of oil left in them too.
The pineapple-flavored diffuser description is "This balanced & tropical Terpinolene blend exhibits anti-stress qualities that will keep your mind clear and your body uplifted."  It's cool how they mention Terpinolene specifically.  It's nice that they have the specific terpene.  I wish they had more information about the actual delta 8 THC.
The listed ingredients for both of these is Organic Delta 8 Hemp Natural Essential Oil, and the battery is 280 mAh.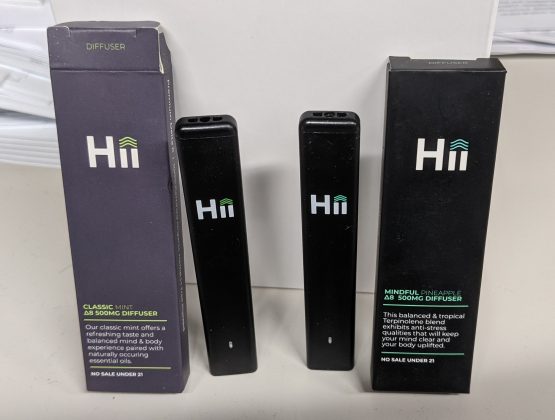 High-quality cartridge hardware
The hardware seems good to me.  I'm not sure what the brand is, but it's rechargeable and it seems to work well so far.  You can easily see how much oil is left, and these both seem to last a long time.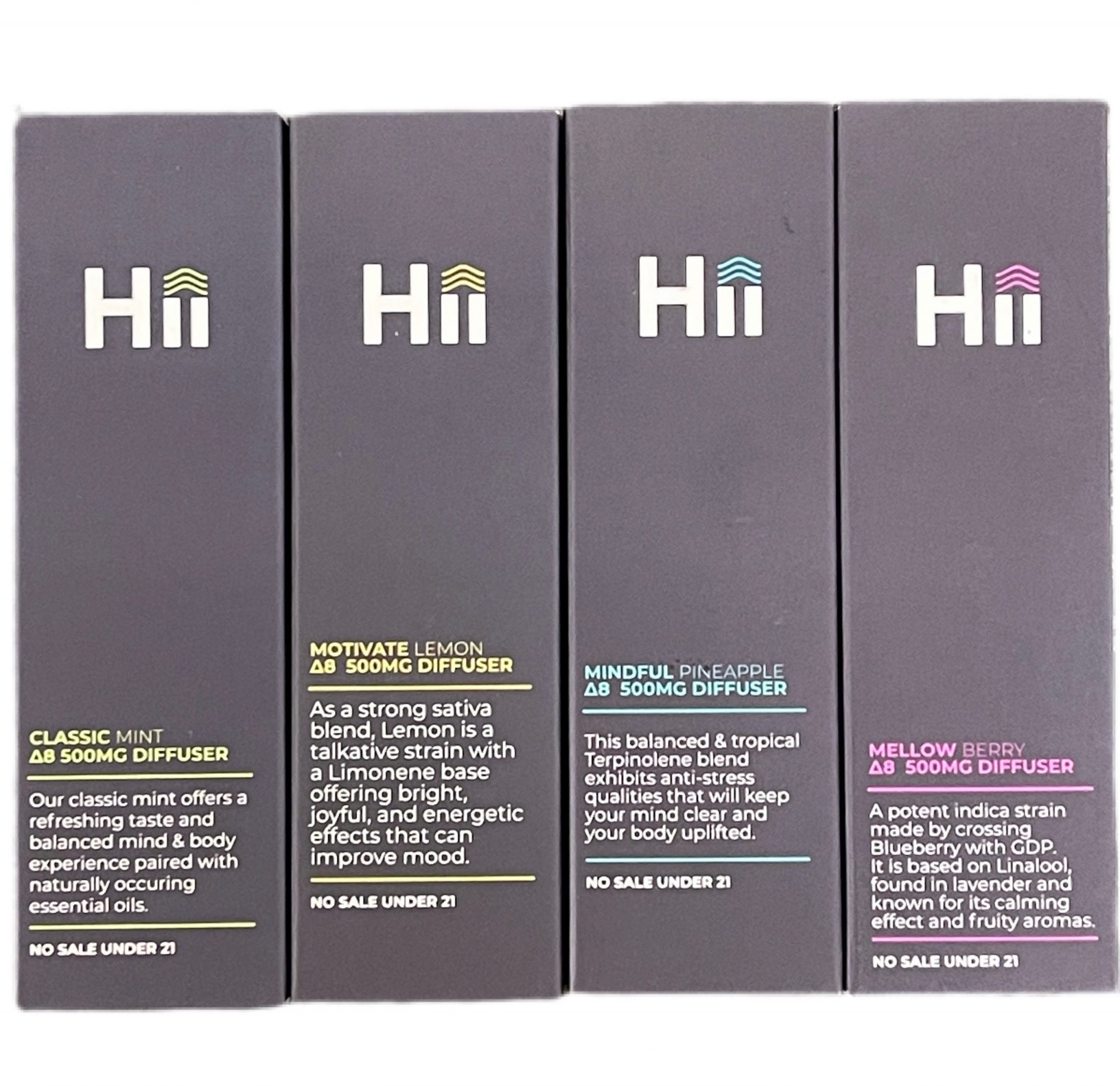 Similar Cannabis products for comparison:
I've only tried a few delta 8 THC products so far, but so far they seem to help make the medical marijuana vapes last longer, and I enjoy the flavor of these disposables, as well as the Hiistick carts I tried too.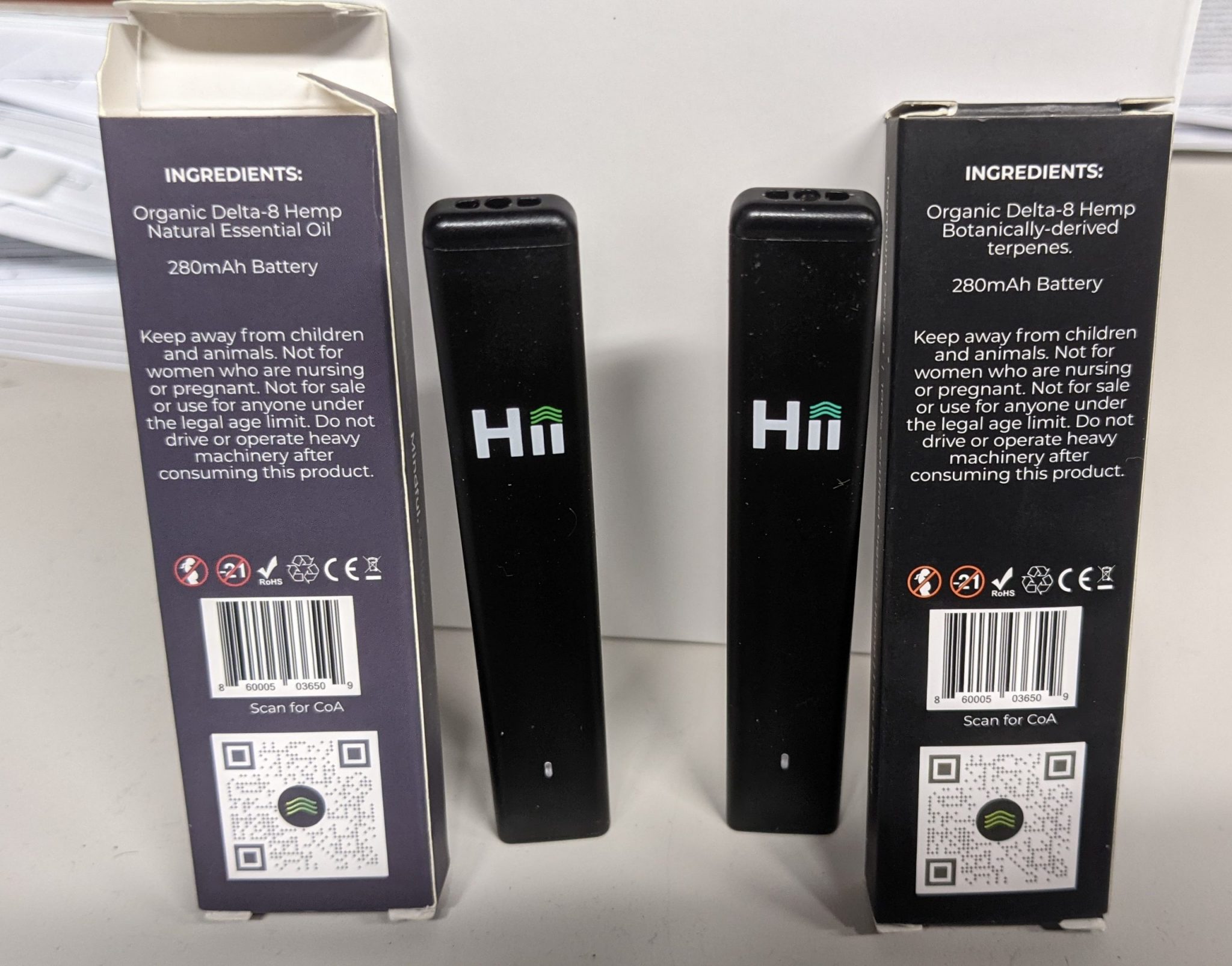 Conclusion
I am glad that I tried these delta 8 disposable vapes.  It's fun to explore this new world of THC products.  These seem to have effects and I really like the flavor.  You can find out more about these diffusers here.
Have you tried Hiistick Diffusers? Let us know in the comments or on our forum.