REVIEW OVERVIEW

SUMMARY
Today we will take a look at some products from Exhale Wellness. To be more precise, we tried out their Delta 8 THC Crumble and HHC Vape Carts. This new delta 8 THC vape cart has been helping me conserve my medical marijuana products, and also I like how it is good for use during the daytime.  So far, this HHC 10 cart is pretty good, and I really liked the gummy edible with delta 8 THC, and the Delta 8 THC crumble is pretty good too.
You can check out our video review of Exhale Wellness products here.
Pros:
Good flavor
I like the strains
Effects seem good
Cons:
I wish they used CCELL hardware for the carts
Recommendations: Better hardware for the carts would be great.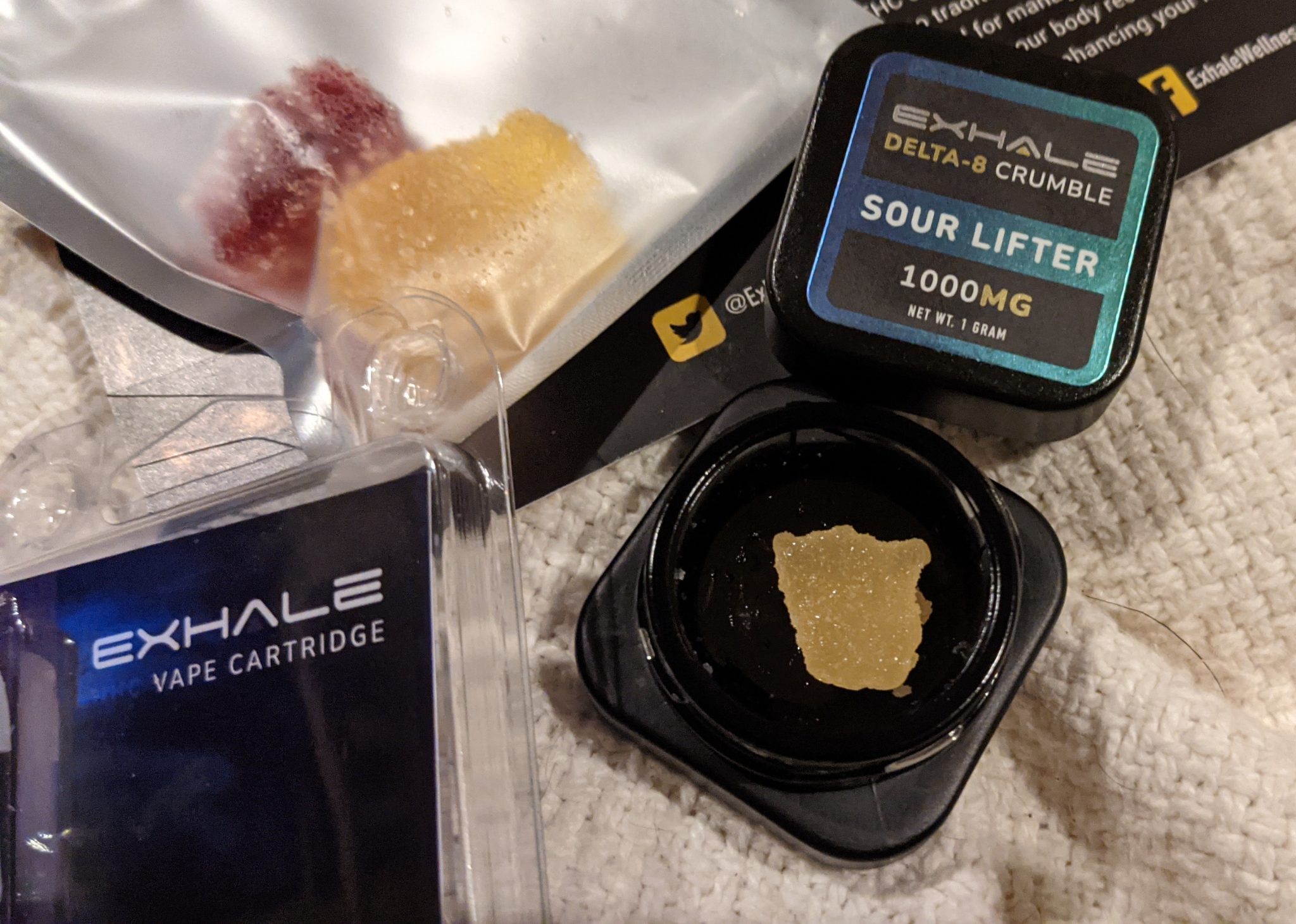 Who would enjoy Exhale Wellness products?
I think anyone who enjoys cannabis would like the offerings at Exhale Wellness.  Especially those who aren't fortunate enough to have medical or recreational marijuana where they live.  Counterfeit cannabis products have been a serious problem for years.  In my opinion, any tested product is a superior option to unregulated, black market products bought from the street. 
Years ago, I bought all kinds of illegal street carts that oftentimes didn't give me any kind of effect.  I hated the inconsistency, but in retrospect, I am so grateful that I didn't lose a lung or something.  If I only had options like these Delta 8 THC concentrates and HHC vape carts before.  I would have definitely bought them over the Dank Vapes and other "brands" that I used to buy from the black market.  I really hope that someday, we all have the recreational options that they have in states like California or Colorado.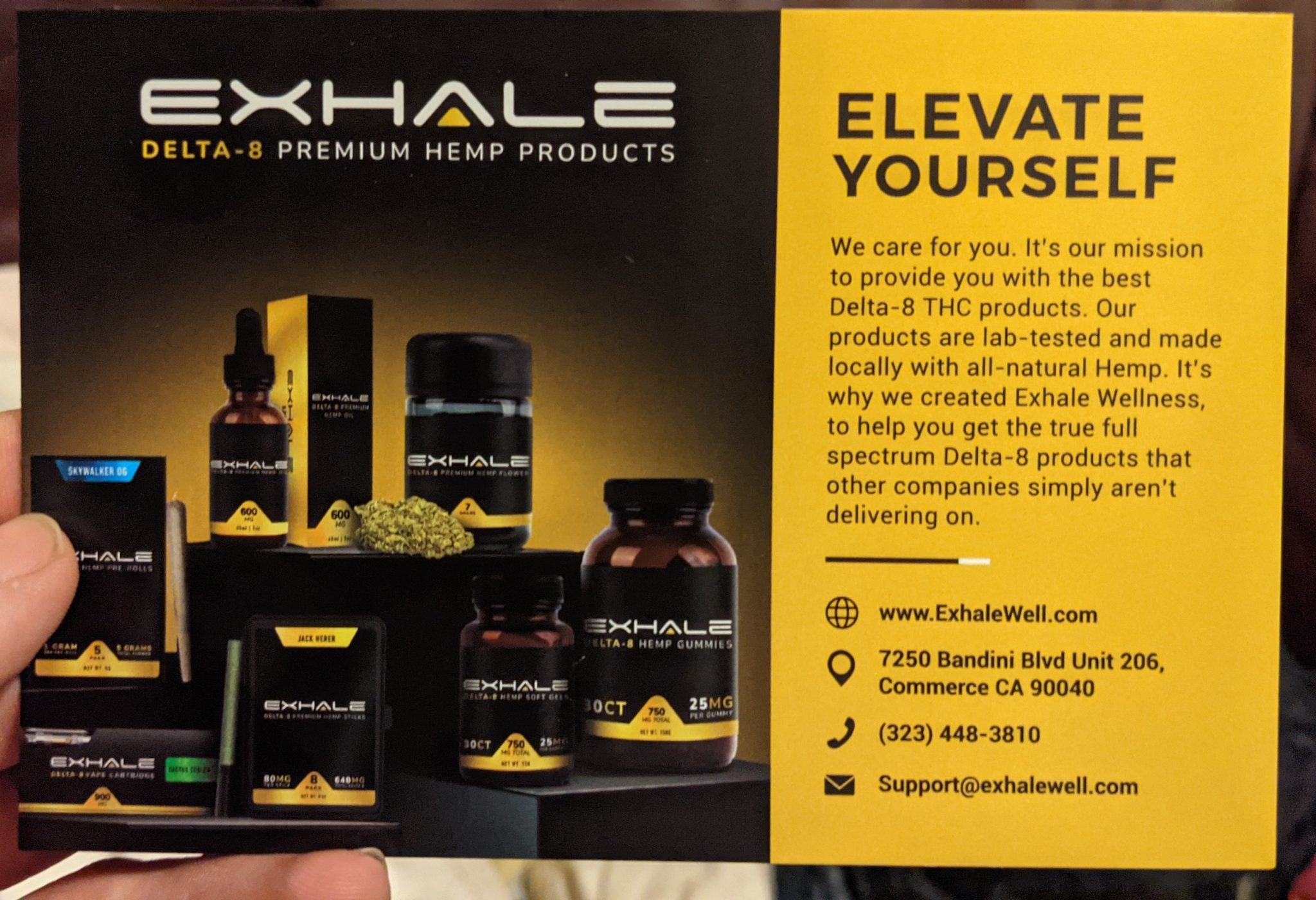 The flavor was nice and fruity
The flavor of the vape cart I got from Exhale Wellness is a nice, sweet, fruity flavor.  The concentrate was pretty similar too.  I like the consistency of the concentrate a lot more than the only other delta 8 THC concentrate I have bought.  This Exhale Wellness stuff has much more like the consistency of the stuff I get from medical dispensaries than the 3chi delta 8 concentrates I tried a while ago.  I really prefer this Exhale Wellness concentrate. 
I looked up some information about HHC or Hexahydrocannabinol.  The Wikipedia page says this is a semi-synthetic cannabinoid derivative that resulted from early modifications to the structure of THC, in a search for the simplest compound that could still fulfill the binding requirements to produce cannabis-like activity."  The strain that I got is Purple Space.  I have been pretty blown away by how much this cart tastes like real Cannabis!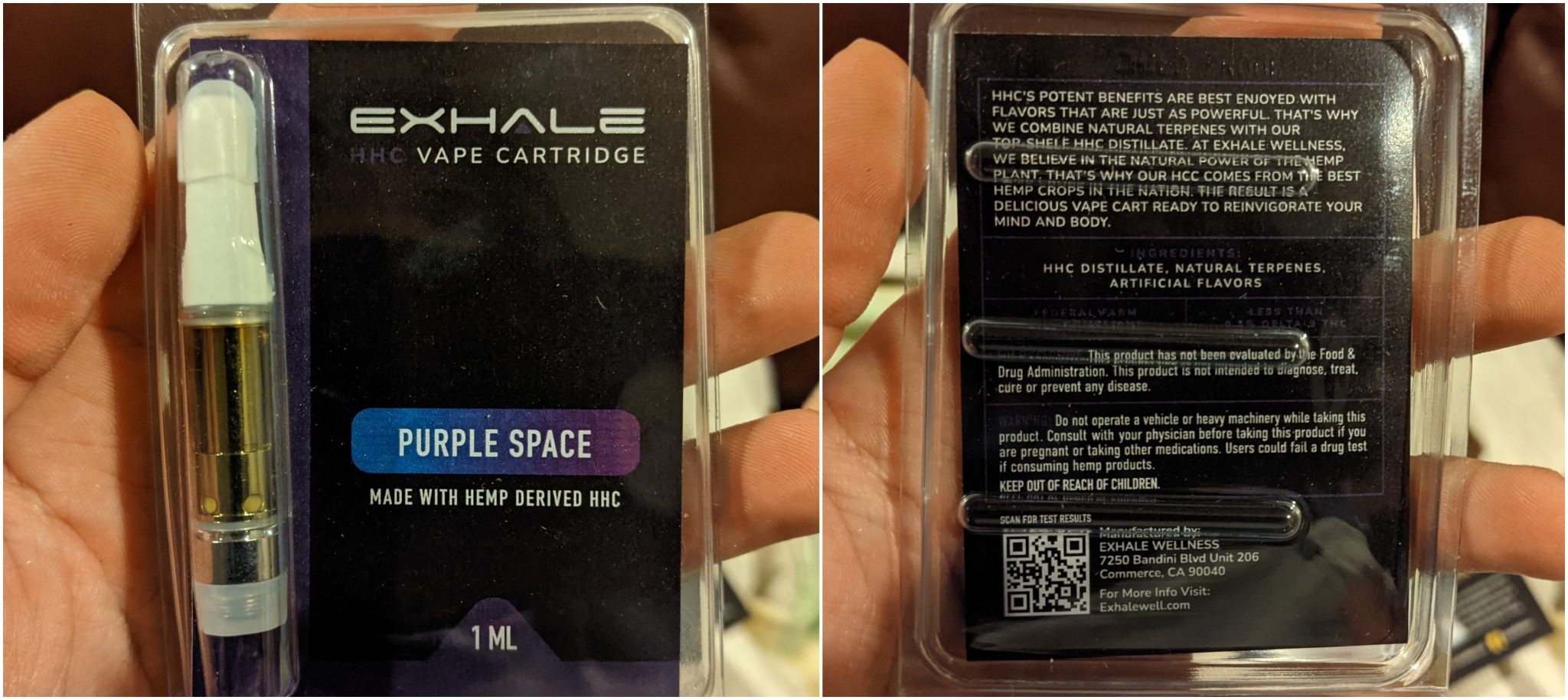 Better hardware for the carts would be an awesome addition
I wish they would have used a brand-name cart, but this one is working fine so far.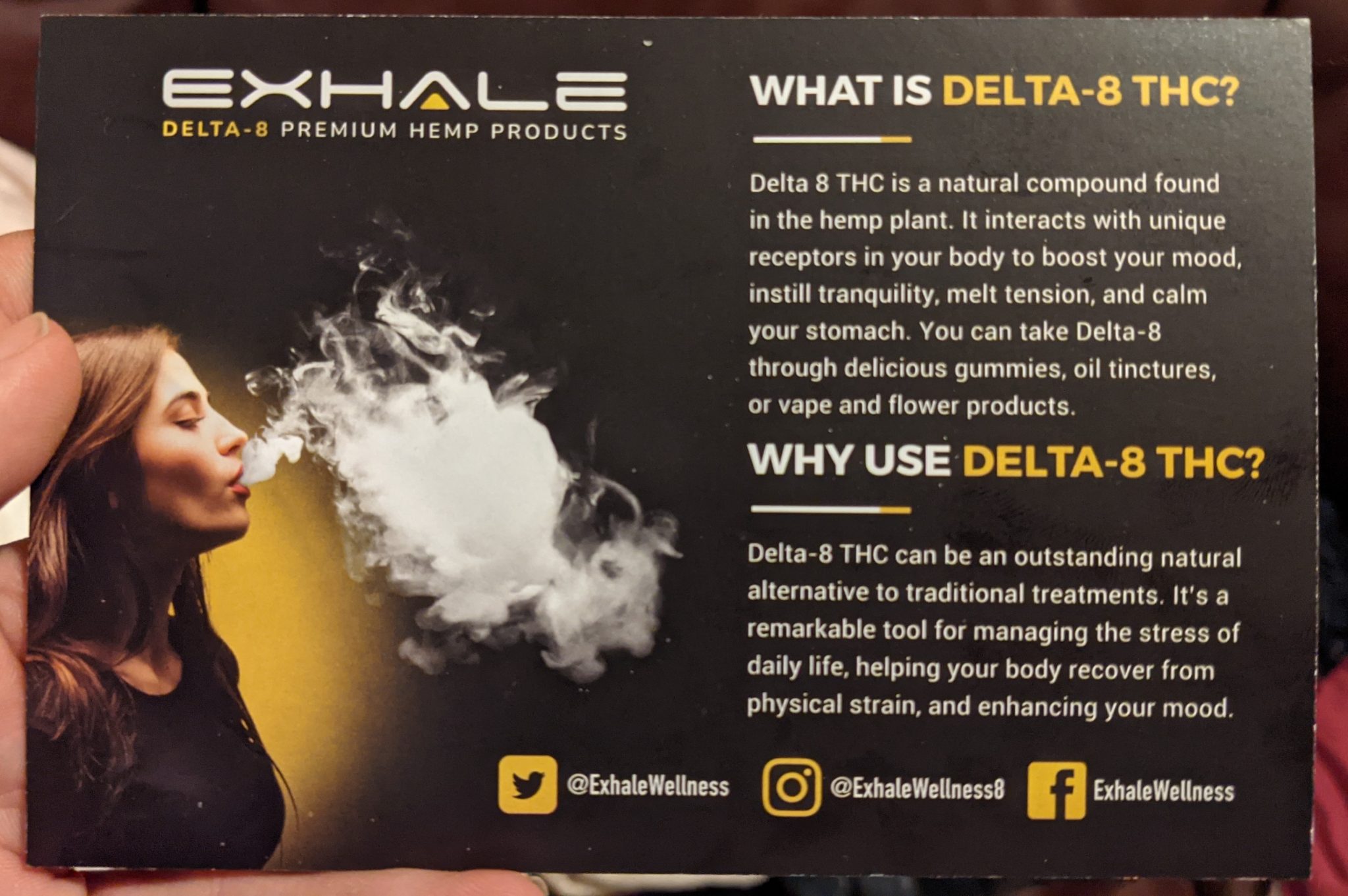 I don't know what to compare them with
They have all kinds of new THC products now, and I'm just learning about them.  

Concluding our review
I am glad that I tried these various vape carts.  I was skeptical at first, that these different kinds of THC wouldn't really have any effects.  They changed my mind, and I like these so far.  I had no idea until recently that there are so many new products like this, and that they sell them EVERYWHERE.  It's pretty cool.  Hopefully, soon enough they will just legalize all of these Cannabis products. You can find out more about Exhale Wellness products here. 
Have you had the chance to try any of the Exhale Wellness products? Let us know in the comments or on our forum.