REVIEW OVERVIEW

SUMMARY

Elevate CBD dissolving strips were their strongest product so far.
Elevate CBD strips are thin strips of edible film that contain CBD oil in them. They pack a potent punch of relief and are simple to use. Here we go a comparison of this to other CBDs in this Elevate CBD review.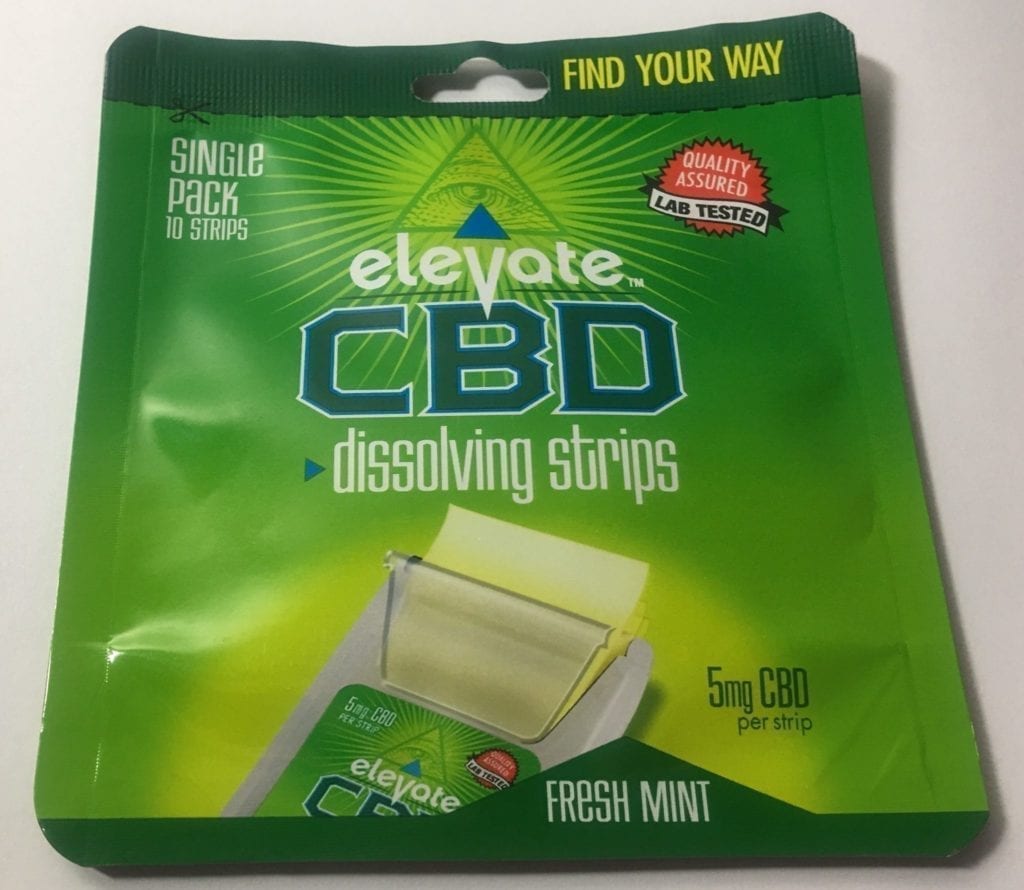 Quick Dissolving, Quick Relief
Elevate CBD strips dissolve quickly in your mouth and give you fast relief. They remind me of the Listerine Pocketpak dissolvable strips and have a very similar form factor. I found these to be one of the fastest ways to medicate with CBD.
Elevate Dissolving Strips Prove Strong
The Elevate CBD strips are one of the stronger CBD products that I have tried, and I have tried a lot of them. I have also tried a lot of Elevate's other products, including doing an Elevate CBD gum review, and the strips are by far their best product, and my gauge for best is usually what is strongest. Strength on these is unmatched by anything else in their product line. I did not try vaping their drops, but oral application of it did not work so well, so I expected these CBD strips to be weak since it is also taken orally, but I was wrong.
Strength on these would keep me coming back for more. Very effective pain relief.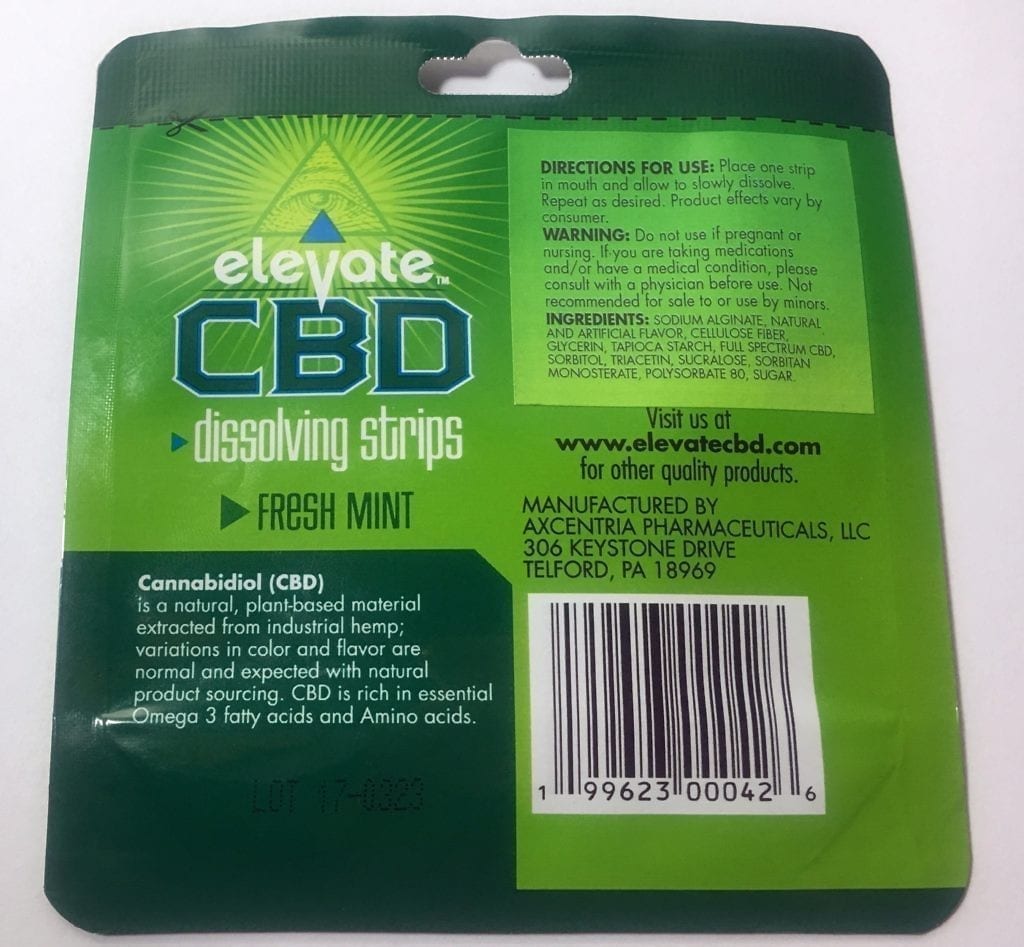 The back of the package just contains some basic info about CBD. The products are manufactured by Axcentria Pharmaceuticals, Inc. Looking at their services page it appears to be some type of co-packing plant.
Elevate's Best CBD Product So Far
After also trying the drops, spray, and gum, I can say that the CBD dissolvable strips are Elevate's best product so far. If I was looking for quick relief that lasted long, I would go straight to the strips. Check out their CBD dissolving strips page to get yours.