Christian Valdez is the CEO and Founder of Traffic Roots. He holds a leading executive role in the digital marketing industry. With the intention to help the cannabis industry. In particular with the use of digital marketing methods and technology.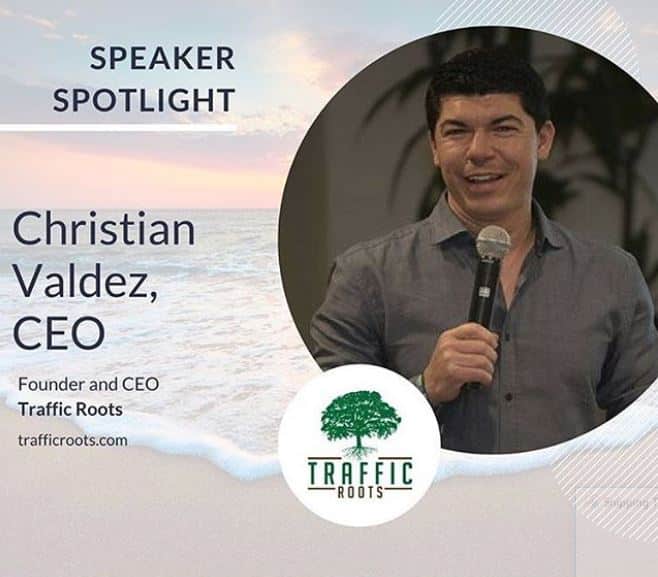 In his LinkedIn profile, Christian Valdez mentioned his previous role as a COO for an ad network company. His focus was on the monetization of mobile, desktop, and tablet traffic. As well as buying and selling digital commerce.
He had an interview with Direct Cannabis Network roughly a year ago. When asked who is his role model, Christian would mention his grandmother. He learned the importance of humility and appreciation of life's simple things. From these, you get focus and determination. The keys to achieving your goals.
Christian Valdez is one with the cannabis industry. In fact, he has a sound piece of advice to companies looking to enter the industry. "The cannabis industry is a great place to be in. Just make sure you analyze the industry. Go understand the true needs of the industry. And speak with industry professionals." Then make sure to validate your concept or idea.
Christian Valdez and his work in Traffic Roots.
Traffic Roots allows cannabis companies to advertise online. Specifically for publishers. Traffic Roots offers payments based on CPM. So publishers get paid per 1,000 impressions made for display ads. Traffic Roots does not have content ads or video ads in its platform.
Other Display Ads for the 420 Sphere
Christian Valdez while his work in Traffic Roots aims to help the 420 sphere, there are other ad networks. Consequently, with the same intention to monetize digital ads. For example, Mantis Ad Network and Puff Network. If you are a publisher in the cannabis space, feel free to browse through your options. Take time in researching the pros and cons of each cannabis ad network.
Did we miss anything? Please let us know through the comments box below.