Traffic Roots is a cannabis ad network that serves ads worldwide. Here we will go through the details and compare it to other cannabis ad networks. When we tried out Traffic Roots the result was not so hot. Traffic Roots made substantially less than the two other major networks. Continue reading our rundown and review on Traffic Roots.
UPDATE 5/3/2019: Traffic Roots has claimed that they did not pay out prior sites due to illegal transactions occurring on those sites as well as other ad loading schemes.
Traffic Roots: One of the newest ad networks for cannabis related traffic
When it comes to ad networks, publishers are looking to get the most per click and view. DabConnection is a non-affiliate site with no paid links, paid reviews, or paid posts. So the site's only revenue is generated from ad revenue, currently Mantis Ad Network and before we have used Puff Network. To cut it short, at this point Mantis Ad Network is the best way to go as a publisher in the cannabis space looking to use a cannabis ad network. We found Traffic Roots to be the lowest paying network for cannabis sites, by a wide margin.
A new ad platform is born in San Diego
Traffic Roots was started in 2016 by Christian Valdez who is the company's CEO. The company is based in San Diego, California and serves ads to international customers. It received seed funding in the amount of $250,000 from Canopy Boulder's San Diego operation which was closed after one year. Canopy helps cannabis companies get started with funding and guidance. At that time, Traffic Roots was valued at $2,500,000.
What Traffic Roots Offers Publishers and Advertisers
For Publishers, Traffic Roots offers payments based on CPM. Publishers get paid per 1,000 impressions made for display ads. Traffic Roots does not have content ads or video ads in its platform.
Advertising on the Traffic Roots network
Pricing is simple on the advertising end and is estimated to be about $8 CPM. Every 1,000 views of your ad will probably cost about $8. Traffic Roots have claimed that this rate varies, so we are not sure on the actual rate, but this is what we have heard.
Advertisers pay for impressions and do not pay per click, so the efficiency of the money spent is up to the effectiveness of the advertiser's ad. The typical CPM range for cannabis ads is between $5 and $15. Some sites charge as high as $15, but those are probably not being used by the shrewd advertiser.
Sources of traffic for Traffic Roots
The vast majority of traffic on the network is from the United States and Canada is second, which is the case for all cannabis ad networks. Traffic Roots displays to cannabis sites.
Site selection on Traffic Roots
Advertisers cannot block out certain websites on Traffic Roots like they can on Mantis Ad Network. The CPM of $8 seems to be lower than Mantis, but without the ability to optimize sites it is hard to tell which is better. Advertisers can try both and see which works better, but as explained below with current payouts most cannabis sites may currently shy away from Traffic Roots.
Publishing on the Traffic Roots network
Being a publisher on Traffic Roots gets you about $0.99 CPM. Yes that is 99 cents. DabConnection's has better than average ad metrics so this might be a higher payout than some other sites. Making significant revenue as a publisher for Traffic Roots is difficult. Our site currently spends most the money earned back on reviewing more products and more content. On 108,000 impressions, we would have earned $107.
Traffic Roots does not make enough revenue for our site to sustain despite our high CTR. You may not see Traffic Roots on top cannabis sites until they change the payouts structure. Not having native ads also has an impact and is discussed below.
Traffic Roots vs Mantis Ad Network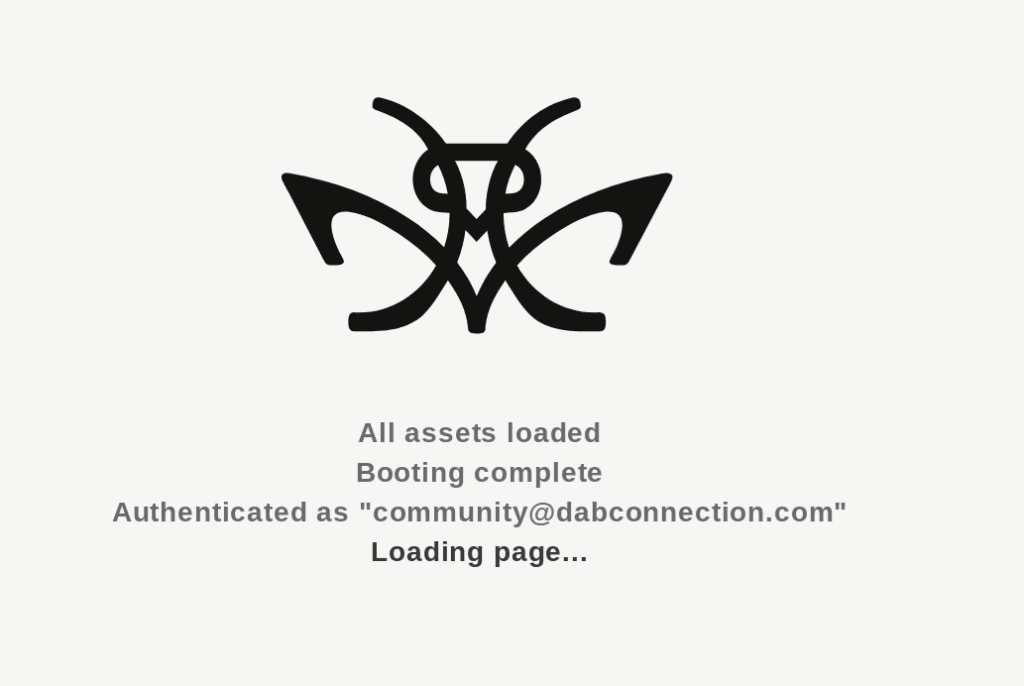 Mantis Ad Network is currently the most popular cannabis advertising network, followed by Puff Network. Compared to Traffic Roots, Mantis wins here hands down. We have solid figures from both Mantis and Traffic Roots for a legitimate comparison. There's two main reasons Mantis performs better than Traffic Roots for publishers: higher payouts and content ads. Video ads are also available on the Mantis Ad Network, but since video ads do not provide the best user experience we do not use them. A plus though for someone really trying to maximize the profit out of their website.
Mantis Ad Network's Content ads provide a huge boost
Content advertising, also known as native ads, are suggested reading posts shown typically at the bottom of an organic post. The most popular form of native ads is Taboola. You will see them advertising something about "The Brave Doctor In Flint Who Refused To Be Silenced" by Forbes. They are essentially clickbait, although many of the articles on Mantis are informative and actually worth reading. Traffic Roots does not have content ads, also known as native ads.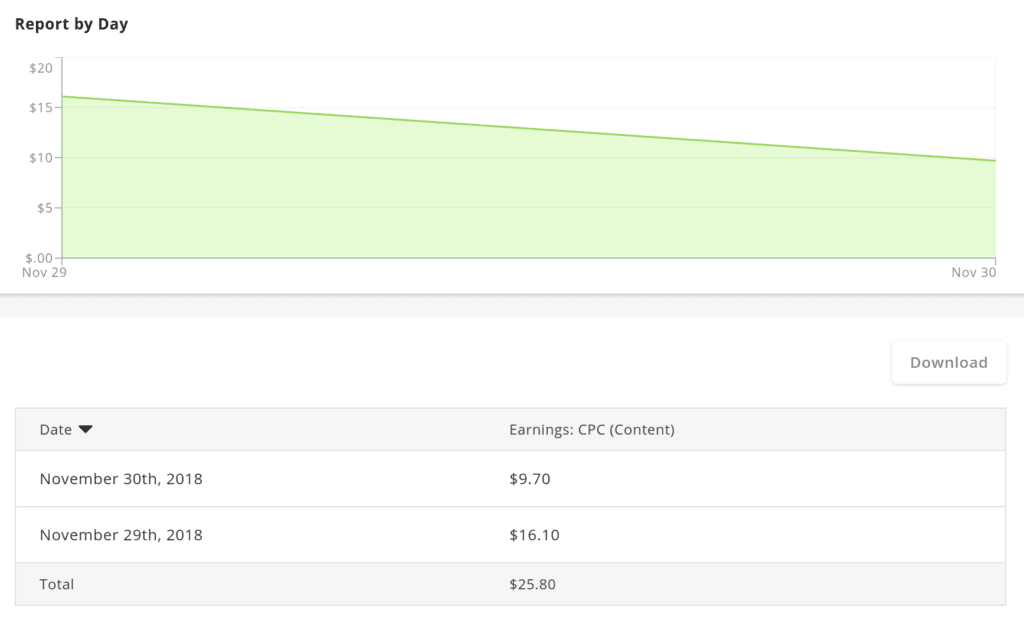 A good day of content ad clicks on Mantis gets closed to almost the full payout from Traffic Roots.
Mantis pays out more for display ads
The only ads that Traffic Roots offers are display ads. Mantis pays out substantially more than Traffic Roots on its display offerings. Below is the one day payout for only display ads on Mantis. Note that it is two days shown here. These are the first two days Mantis was fully up after removing Traffic Roots.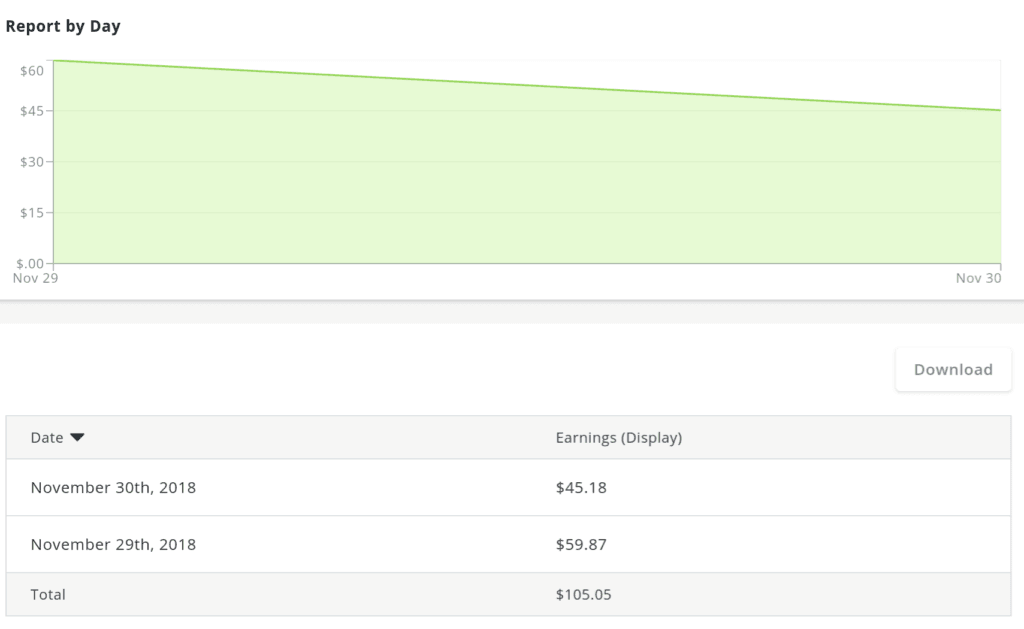 On the first full day of operation Mantis display ads returned $45.18. For two days, November 22 and 23 when Traffic Roots was running in full force, DabConnection made just over $21.
Really though nothing was paid out as mentioned below.
Traffic Roots has a higher minimum payout
We quit traffic roots after a brief time and earned $115. We did not get paid the $115 and were later told it was because we did not meet the minimum payout threshold of $250. T Since the CPM payout was so low we did not continue Traffic Roots to get to $250, we switched back ASAP.
Mantis has a minimum payout of $100. Much better for small sites starting out that need funds fast. Plus as you will see below, it will take you 8x longer to even get to $100 on Traffic Roots than on Mantis.
Customer service is better at Mantis
Mantis has sometimes been a bit slow to respond when they are busy, but they still respond faster than Traffic Roots. Some responses from Traffic Roots have taken about a week when sent directly by email.
Mantis clearly wins over Traffic Roots, it's not even close
Overall, Mantis is much more profitable than Traffic Roots. Display ads pay more, content ads exist, and you can even put up videos if you want. On top of that you can run your own ad campaigns within their platform, making things really easy.
At the end of the day without running videos, 100,000 impressions on Traffic Roots gets you about $99. On Mantis, 100,000 impressions will get you about $325 on display ad clicks, $600 on display ad impressions, and $165 on content, totaling $1,090.  I should also note that Mantis does flag some visitors through software. our site has no bots at all, but some of our visits are still flagged. So it is possible Traffic Roots does not flag anything as it does not seem as advanced a network. Even taking that into account and discounting our traffic, Mantis still makes about 8x as much as Traffic Roots.
Traffic Roots vs 420 Network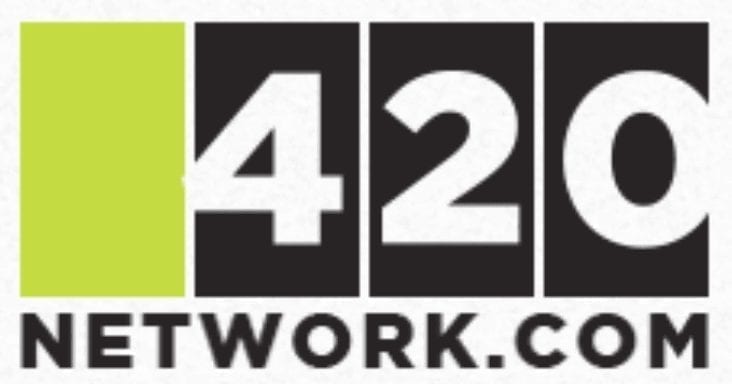 420 Network is now owned by Mantis Ad Network. Some people might be searching for a comparison of the two, but when someone contacts 420 Network, they will now get a reply from a Mantis representative.
Traffic Roots vs Puff Network

Puff Network has just come back online for June of 2019.  Our site initially started with Mantis, then went to Puff Network, then Traffic Roots, then back to Mantis.
Puff Network will be doing an 80%/20% split with its publishers on advertising revenue. This would be 80% to the publisher and 20% to Puff Network. Unless Traffic Roots changes it's payout structure, it will remain behind Puff Network
The sudden stop of it all at Puff Network
One huge downside to Puff Network was getting an email mid month that they are closing everything, publishers have to stop ads, and they are no longer paying out until it is fixed. This is what got us trying out Traffic Roots in the first place.
A planned announcement would have been much better and we believe Puff Network could have handled this much better with an advanced announcement. Some notice would have been proper. Luckily we do not live off our site's income, but I could see something like that being financially devastating to those that work on their sites full time.
Customer service is about the same
Considering the sudden stop of it all, customer service was not great for both Puff Network and Traffic Roots. They are responsive and courteous at Puff Network, but actions speak louder than words and the shutdown was a headache.
Overall, Mantis is far ahead of the other ad networks in 2019
I can say the only solidly reliable cannabis ad network has been Mantis at this point. There may be new ones in the future. Traffic Roots might add native ads and improve payouts. However, for now, there really is no competition to Mantis other than direct ads.
Should I use Traffic Roots or skip it?
Advertisers might want to give it a try if they can negoatiate a lower rate. They are only paying out 99 cents on the publisher end, so you might be able to get a lower deal. You may be able to get a lower rate by hitting the sites up directly as well.
Publishers might want to skip Traffic Roots altogether. The payout is insanely low and it would be hard to imagine that any site could even cover it's basic expenses, let alone be profitable, using Traffic Roots as it's ad network platform. Our top pick for now is Mantis Ad Network for cannabis ad networks. We hope Traffic Roots improves in the future and offers better payouts for publishers and the ability for advertisers to block out adult sites.