Being a stoner in the 21st century has taken on an entirely new meaning. Because of social media, stoners can find millions of marijuana content at the tips of their fingers in a matter of seconds!
Instagram has been at the forefront of all this. With an Instagram account, you're not only able to find photos of cannabis plants and dabs. You can also connect with fellow tokers and dabbers from around the globe.
The possibilities are infinite with cannabis Instagram accounts. There's everything from weed enthusiasts and growers, to art, memes, and so much more.
Curious which cannabis-related Instagram accounts we think are the dankest in 2018?
No need to keep searching through the sea of #420 #concentrates and #weedstagram hashtags. Here are 7 of the best cannabis Instagram accounts you need to start following!
@karl_kronic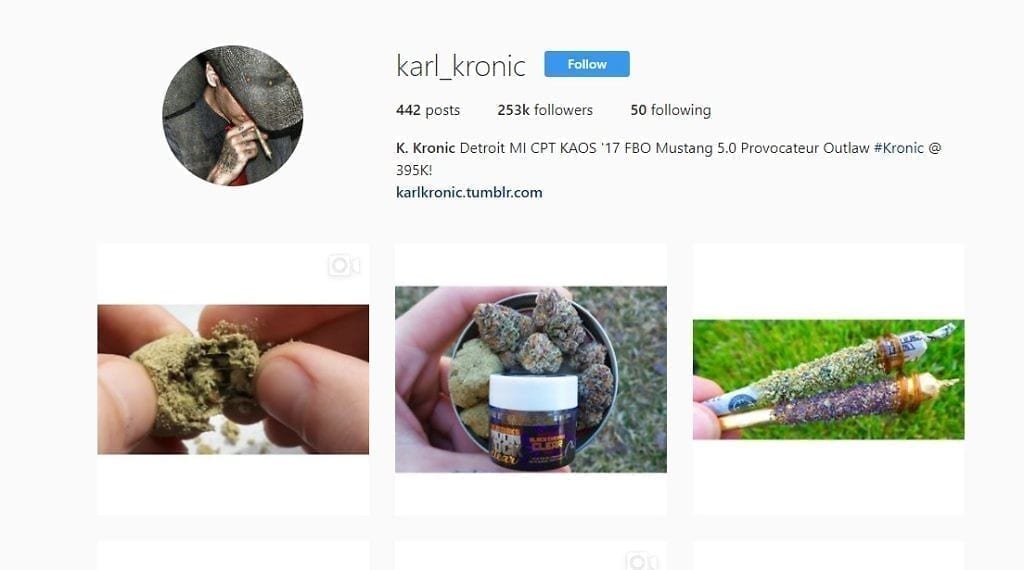 We all know what typical cannabis buds look like. They're green, of course, and sometimes they're a bit brown. They usually have those sticky little yellow trichomes, too.
But have you ever seen purple buds?
If not, then prepare to have your mind blown by @karl_kronic! Since 2014, this photographer has been showcasing Michigan's finest medical marijuana – in all its violet, trichome-filled glory.
You'll not only find comparison close-up shots of green and purple buds on the daily. You'll get a wide glimpse into the types of medical marijuana flowers that are available in Michigan.
@karl_kronic is one of the finest marijuana photographers around. Not to mention, he rolls up some of the most beautiful (and drizzly) joints you'll ever see.
@bestofglass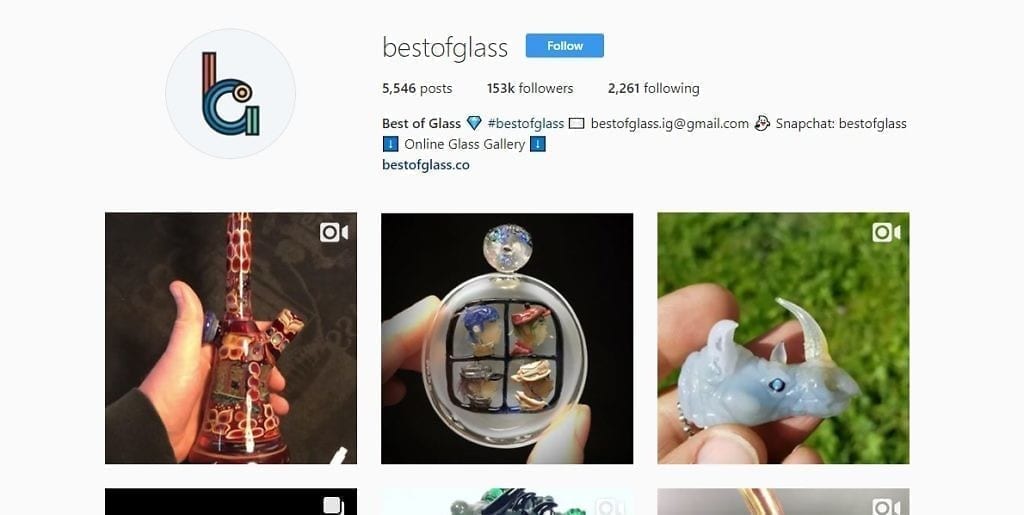 Alright, pipe lovers. This one's for you.
Whether you're looking for ideas or just want to see some amazing glass art, @bestofglass is your go-to source for everything intricate, unique, and awesome. This page features photos and video clips of truly the coolest bongs, bowls, and bubblers on the market.
If there's a pipe you really fall in love with, @bestofglass always links to the masterminds behind these pipes. So, if you're looking to make a purchase, it'll be easy for you to link to an artist's personal Instagram page and website.
@constantconcentrates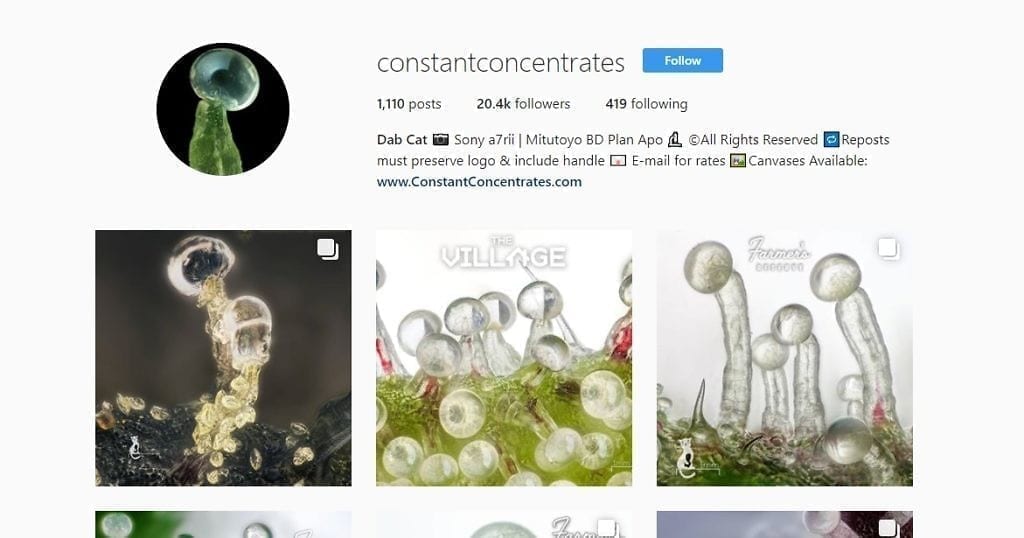 Do you ever find yourself gazing at a sticky strain that's covered in colorful hairs? Do you ever find yourself reaching for a magnifying glass to get a closer look at the trichomes?
If so, then it's definitely time to stop straining your eyes and start following @constantconcentrates. This cannabis Instagram account features the photographer's own optic shots. It also features zoomed in edits of photographs taken (with permission) by other photographers and growers.
So far in 2018, it's looking like trichomes are the focus of this gallery. But if concentrates are more your thing, just scroll through @constantconcentrate's history for gorgeous close-ups of waxes and oils.
@ladyvveed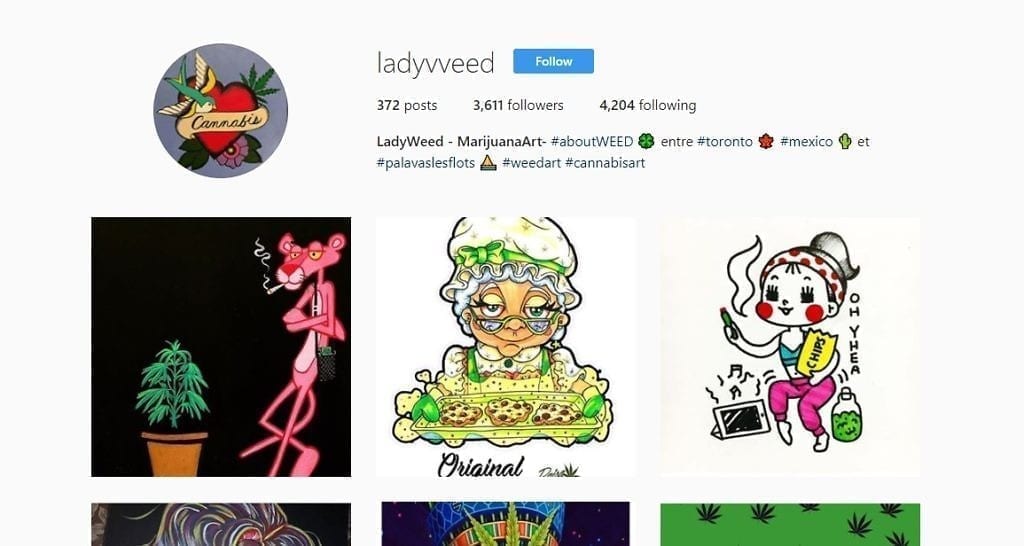 This one goes out to all the lady stoners out there!
Are you a pop culture nerd, or a fan of cannabis-related artwork? If so, then @ladyvveed is a page you need to see.
On this page, you'll find a collage of artwork, photographs, edited pictures, and cartoons – all related to femininity and getting high.
Whether or not you're a lady stoner, you're bound to find dope and inspiring posts to tag your friends in.
@dankshire_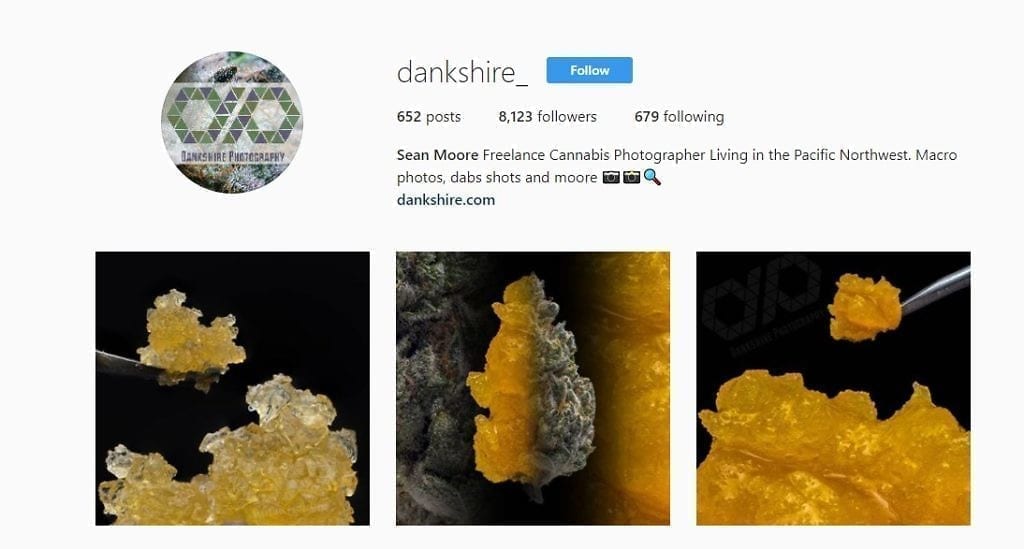 Are you someone who likes to partake in both flower and concentrates? If so, @dankshire_ is the Instagram page for you!
This freelance photographer features close-up shots of both cannabis plants, as well as dab concentrates. You'll find everything from the robust and glittery to the waxy and ooey-gooey.
If you're as much as a dabber as you are a dragger, this is a page to start following.
@igweeds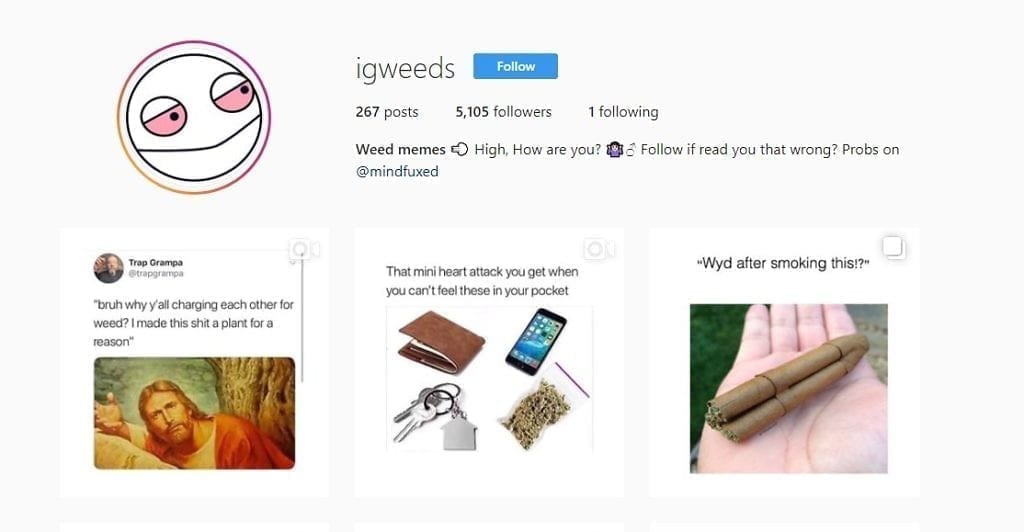 What's a cannabis Instagram experience without some memes?
Sometimes after a hard day, all you want to do is dab. There's nothing better than combining that with a good laugh, and that's what you'll get when you visit @igweeds.
This Instagram page is one of the best sources of weed-related memes on the Internet – with plenty of hilarity guaranteed.
@ifyouhigh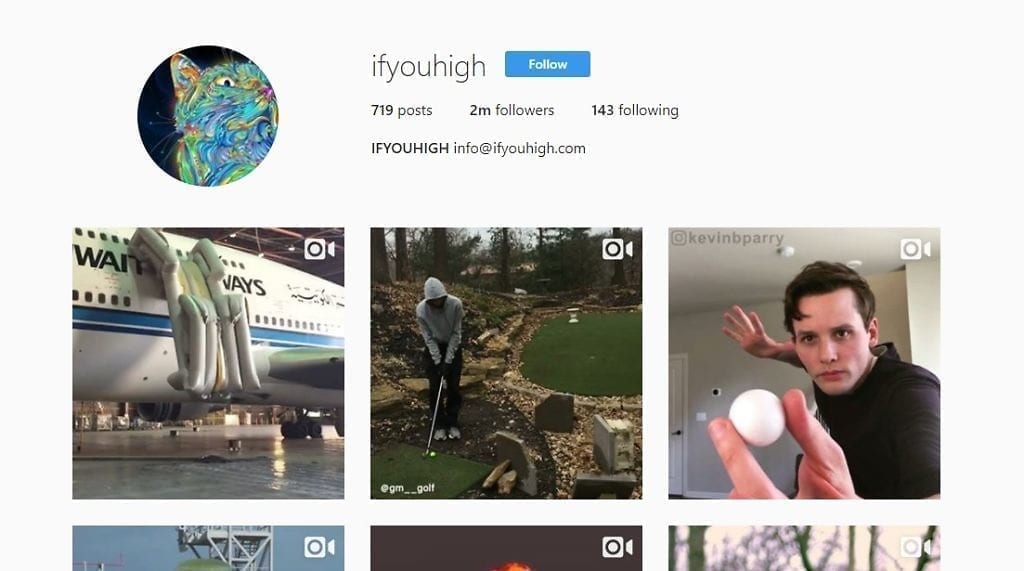 While you don't necessarily have to be stoned to enjoy this Instagram page, it definitely provides some of the most spectacular photos and videos around.
If you like to scroll through Instagram while dabbing or smoking, @ifyouhigh is an excellent source for interesting and mind-stimulating content.
Top 8 Cannabis Instagram Accounts in 2018
Lately, Instagram has been all the rage as a social media platform for photo and video sharing. During its rise, the medical marijuana industry has also skyrocketed. As a result, millions of marijuana and concentrates content have flooded Instagram.
While this has given stoners plenty of variety, it's made it harder to weed out dedicated, high-quality accounts from inactive, click-baity ones.
By following these top 7 cannabis Instagram accounts, you'll do less searching and scrolling and experience more "like" and sharing action. These accounts are the finest in 2018, delivering the best content, photographs, and videos that every stoner must see!
So, what are you waiting for? Refill your pens, kick back, and check out these dank pages for yourself!
Like what you see? Think we missed some pages that are worth checking out? Let us know in the comments!