Please Stand By For New Updates – Don't see your event here?
Email irvin@3.80.3.10 and we will add it to the list!
Cannabis Events Colorado 2019
The MMJ Showcase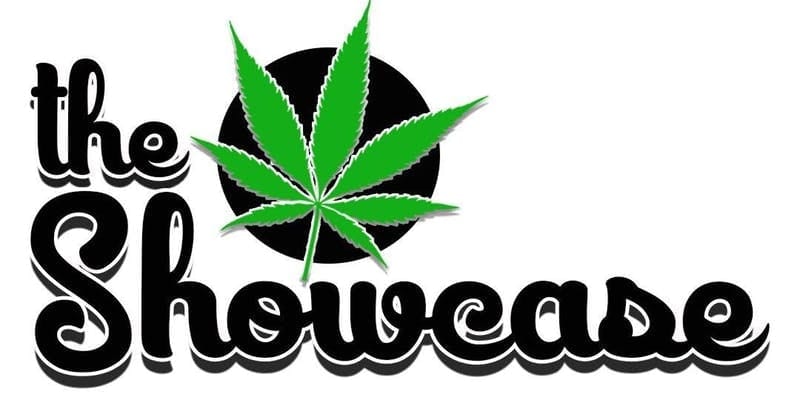 When:
SEPT  22 & 29, 2019
OCT 6, 13,20 & 27, 2019
NOV 3, 10, 17 & 24, 2019
Where:
Tetra Private Lounge and Garden
3039 Walnut Street, Denver, CO 80205
Price: $20
Each and every Sunday, the stunning Tetra Private Lounge and Garden turns into the MMJ Showcase, the hottest private cannabis consumption friendly gathering featuring products from Colorado's premier cannabis vendors. Featuring premier strains from the city's best dispensaries.
Dab lovers enjoy products and featured demonstrations from license extract companies. To round it out, Mile High Marijuana Showcase will also feature an edible pop up shop on-site with some of the finest chocolate and cannabis-infused candy on the market.
The live music setting turns the lounge into a cannabis lover's playground with guest performances from the city's best smoker friendly musicians. Not just a party, MMJ advocates are on-site to provide timely and valuable information about the industry and the best ways to elevate the community of cannabis in the city we love the most. ~ CONSUME RESPONSIBLY~
More HERE.
Video Game Night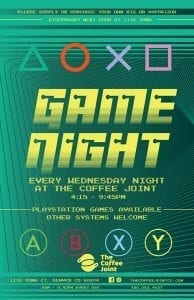 When: Every Wednesday Night: 4:20-9: 45 PM
Where: 
The Coffee Joint
1130 Yuma Ct., Denver, CO, 80204
Price: Free
It's a bird… It's a plane… It's RETRO VIDEO GAME NIGHT @THE COFFEE JOINT!
Play all of your favorite games from the last 30 years!! With plenty of single-player and multiplayer games, there is something for everyone to enjoy!
From Mortal Combat and Street Fighter to Sonic the Hedgehog we have you covered all night long
Video game night starts at 4:20 pm and will be running through close at 9:45 pm
It's going to be serious fun, we'll see you there
More HERE
Cannabis High Yoga Retreat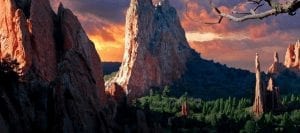 When: Sep 20 – 22, 2019
Where: Manitou Springs, CO, USA
Price: $645
Need some relaxation? A place to celebrate being alive? Caught up in the stress of life? Perhaps some radical stress-management is needed? Join us this Fall overlooking adorable Manitou Springs at the base of Pikes Peak. For a creative mix of yoga, movement, meditation, massage & cannabis. With a little help from your friends, enjoy a weekend that will warm your hearts and ease your aches & pains. Yogi D & his crew will lead you on a relaxing journey with a mindful, ganja-friendly crowd(come alone or with friends).
Take time to go with your own ganja yoga flow enjoying deep peace and passionate joy. Together we will lift our spirits, effortlessly releasing physical & emotional blocks along the way. Saturday night let's celebrate cannabis with a DJ'ed free-flow, movement meditation. Let-go of the busyness of your life with a silent prayer walk around Manitou and Garden of the Gods. We will provide a safe space for you to either chill-out or be full-of-energy or a combination of both. Let's explore that innocent part of all of us that can be present at the moment without fear or judgment.
More HERE.
The Gateway Show – Denver

When: September 28, 2019, 8:00 PM MDT
Where: International Church of Cannabis, 400 S. Logan St., Denver, CO  
Price: $10-$25
More HERE.
Psychedelica Episode 7: Cannabis: The Original Medicine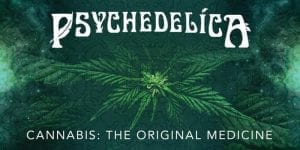 When: September 30, 2019, 6:30 PM – 9:00 PM MDT
Where:
Alamo Drafthouse Sloans Lake
4255 West Colfax Avenue, Denver, CO 80204
Price: $12 – $17
Join GoodCinema for a journey into the world of cannabis. Appearing in ancient and historical references throughout time, the benefits and practical uses of hemp seem to be limitless. From healing to athletic conditioning, see how this original medicine's resilience has continued to influence our society.
More HERE.
Marijuana Management Symposium

When: October 1-3. 2019
Where:
Hyatt Regency Denver at Colorado Convention Center
650 15th Street, Denver, CO 80202
Price: $695
The City of Denver has partnered with Infocast for the 5th annual Denver Marijuana Management Symposium. This year, the City of Denver and Infocast have coordinated to develop a program that addresses a slew of challenges marijuana programs face at various points of development. We will have "Marijuana Regulation 101" sessions, focusing on high-level issues, like development of licensing fees and tax rates, community involvement, and fire and building codes, as well as "Marijuana Regulation 201" sessions that will take a deep dive into some of the more complex issues posed by marijuana regulation, including social equity, social consumption, and retail delivery operations.
The Symposium focuses solely on the public sector, and how regulators can effectively tackle the challenges that come with implementing and enforcing regulation in the ever-evolving marijuana industry. If you're a public sector employee seeking to develop expertise about regulated marijuana, this is the event for you!
Attend the Denver Marijuana Management Symposium to:
Learn about best practices for regulation from the most experienced marijuana regulators throughout the world
Network and build valuable relationships with 400+ public sector officials from around the U.S.
Stay ahead of the curve on international, national, state, and municipal marijuana policies
Attain both a high-level overview and an in-depth technical understanding of developing, implementing, and enforcing marijuana regulation
Stay updated on the fast-paced, dynamic marijuana industry and the public sector implications surrounding it
More HERE.
CBD Expo Mountain 2019

When: October 11-12, 2019, 1:00 AM MDT
Where:
Colorado Convention Center
700 14th St. Denver, Colorado 80202
Price: $149-$200
Powered by CBD Health and Wellness Magazine, CBD Expo Mountain is the first and only show tour dedicated entirely to CBD that is not a competing producer of CBD products to its exhibitors. The event will feature more than 175 exhibitors, along with a large lineup of educational presentations and panel discussions from experts in the research, production, distribution, and sale of CBD products. Open to the public, everyone is invited, from casual consumers to cannabis and hemp-derived CBD entrepreneurs and professionals.
More HERE.
Cannabis Healing Meditation by Medicinal Mindfulness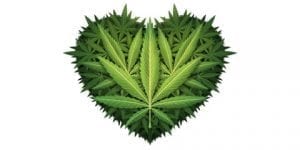 When: December 15, 2019, 12:00 PM – 4:00 PM MST
Where:
Provided to Participants
Boulder, CO 80301
Price: $39 – $49
Join the Medicinal Mindfulness Facilitator, Daniel McQueen, in this guided healing meditation practice that incorporates the psychedelic use of Cannabis Sativa. The program includes guided healing meditations with gentle, relaxing music and is intended as an introductory experience for those new to intentional psychedelic and cannabis use or those using cannabis to find relief from physical or psychological conditions.
More HERE.