Please Stand By For New Updates – Don't see your event here?
Email updates@dabconnection.com and we will add it to the list!
Cannabis Events Colorado 2019
*Denver Women of Cannabis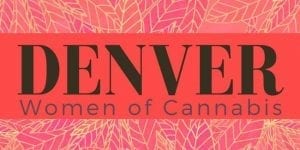 When: June 19, July 17, Aug 21 6:30 PM MDT
Where: 
Unit A, 3835 Elm Street, Denver, CO 80207
Price: $15 – $40
Denver Women of Cannabis is a community of professional women who are leading the charge and changing the face of cannabis. Our mission to bring together female cannabis entrepreneurs and to provide opportunities for them to help the,selves and others grow personally and professionally through leadership, education and networking.
Our primary focus is on creating environments for women to ask questions, seek advice, forge meaningful and fruitful business relationships with fellow members. This community is designed for the woman entrepreneur who has or aspires to create and own her own business. We provide the tools and resources needed for women to connect, organize, strategize and honor their success.
More HERE
*Stoned & Single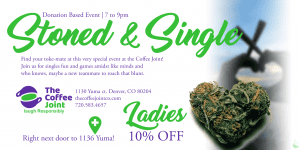 When: June 22, 2019, 7:00 pm – 9:00 pm
Where:
The Coffee Joint
1130 Yuma Ct., Denver, CO, 80204
Price: Free
Find your toke-mate at this very special event at the Coffee Joint. Join us for singles fun and games and find you 420 lover. Ladies get 10% all accessory items in the shop!
More HERE
*Cannabis & Wellness Advisory Committee Meeting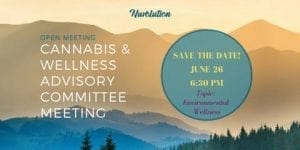 When: June 26, 2019, 6:30 PM – 8:30 PM MDT
Where:
Unit A, 3835 Elm Street, Denver, CO 80207
Price: Free
Draw upon the collective expertise of thought leaders who align with Nuvolution's mission, vision, and values to provide community-facing education about the ways cannabis may integrate with a wellness lifestyle. Ideally, we would like to see committees overlapping and working together. At Nuvolution we respect the diversity of people and the Cannabis plant. We value Industrial Hemp, Medical Cannabis, and Recreation Cannabis. While we all strive to make our mark on the world, we know that where there are points of intersection we should be working together. Together we may shine a spotlight on people and organizations that are lifting our industry and communities. After all, we are #BetterTogether!
More HERE
*CBOutLook/2019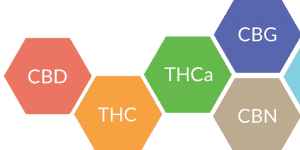 When: July 1, 2019, 9:45am
Where: 
University of Denver
2044 E Evans, enver, CO 80208
Price: $495 – $2,245
In North America, more than 2 million medical marijuana patient card authorizations have been issued. Now with the early 2018 rollout of California's recreational-use plan joining up with a streamlined set of rules for medical MJ as well, this well-timed single day conference brings you up to speed on all business and scientific aspects of the legal cannabinoid therapy. Expansion in pure formulation, global markets, hemp and cannabis sourcing, legal and regulatory concerns, research design and theories, marketing and messaging, physician and healthcare perspectives and the likely introduction of pharmaceutical/nutraceutical competition.
More HERE
*Video Game Night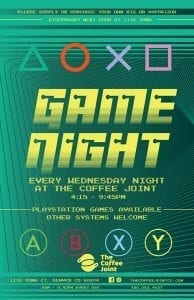 When: Every Wednesday Night: 4:20-9:45PM
Where: 
The Coffee Joint
1130 Yuma Ct., Denver, CO, 80204
Price: Free
It's a bird… It's a plane… It's RETRO VIDEO GAME NIGHT @THE COFFEE JOINT!
Play all of your favorite games from the last 30 years!! With plenty of single player and multiplayer games, there is something for everyone to enjoy!
From Mortal Combat and Street Fighter to Sonic the Hedgehog we have you covered all night long
Video game night starts at 4:20pm and will be running through close at 9:45pm
It's going to be serious fun, we'll see you there
More HERE
*CBD and  your Pet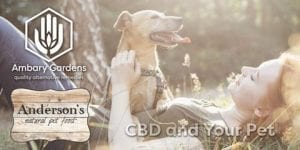 When: July 13, 2019, 12:00 PM – 4:00 PM MDT
Where:
26479 Colorado 74, Kittredge, CO 80457
Price: Free
Cannabinoids bind to special receptor cells in our animal's bodies (and ours) called cannabinoid receptors. When natural CBD binds to these receptors these functions are relieved, replenished, repaired, and reinforced.
The 7 Most Common CBD Benefits Being Researched for Pets:
Powerful Painkiller
Anticonvulsant
Anti-Inflammatory
Relieve Stress
Antiemetic
Anticancer Effects
Promotes HomeostasisMore HERE
*Secret Stash Yoga: Sunday Gentle Flow

When: Jul 14, 2019, 9:30am
Where: 
Studio A64 The Original Cannabis Club 
332 E. Colorado Ave, Colorado Springs, CO 80903
Price: $12
Looking to Enhance your Yoga experience? Well Elevate yourself with Secret Stash Yoga. A place that encourages relaxation, spiritual awareness, bliss and inner self-reflection.
Safely and mindfully combining Cannabis + Yoga.
*Please be sure to register online to guarantee a saved spot : SecretStashYoga.Weebly.com
SPACE LIMITED This class will consist of a gentle flow, but your guide will be sure to provide a relaxing practice to all levels. Please keep in mind class does take place in an UPSTAIRS Lounge: Studio A64 The Original Cannabis Club
This is a Cannabis friendly venue, but you do not have to partake to participate in class
21+ (No Red Card Required) BYOBud (Bring your own Bud), Instructor contributes to meditative smoke session (Optional)
If you have any questions regarding any other classes don't hesitate to ask! Follow us on FB to stay up to date an all class info.
More HERE
*2019 Symposium on Collegiate Cannabis Prevention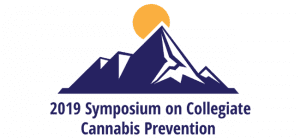 When: Jul 19, 2:45 AM MDT
Where:
MSU Denver- Cavea Room, Denver, CO
Price: $89-$129
The 2019 Symposium on Collegiate Cannabis Prevention will allow collegiate prevention teams to learn more about cannabis trends regionally and nationally, as well as increase knowledge about evidence informed prevention practices.
The Coalition of Colorado Campus Alcohol and Drug Educators (CADE) invites prevention teams from across the state to a one day training at Metropolitan State University in Denver, CO. Colleagues local and state government, as well as other states with legalized cannabis sales will gather to learn, share, and network. The summit will include presentations, case studies, and a variety of expert panels.
More HERE
*Chromic Con the World's First 420 Comic Book Convention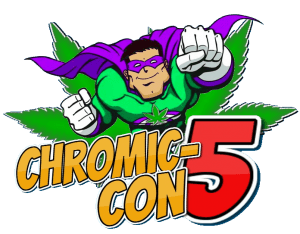 When: July 20, 2019, 2:00 PM – 11:30 PM MDT
Where: 
Speakeasy Vape Lounge & Cannabis Club Dab Bar #SEVL
2508 East Bijou Street, Colorado Springs, CO 80909
Price: $15
The First of its Kind!
Dress as Your Favorite Fantasy Character!
Smoke Marijuana with Like Minded People!
Live Music Performances!
Celebrity Comedy Line-Up!
The Chromic Con Dancers!
Online Simulcast of the Festivities!
Food & Drink!
Rare Artwork!
Autograph Opportunities!
*Maggie's Farm Festival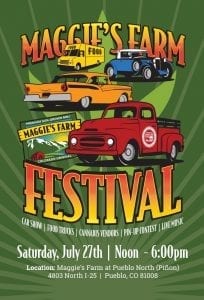 When: July 27, 12nn-6pm
Where:
Maggie's Farm at Pueblo North (Pinon)
4803 North I-25, Pueblo, CO 81008
Price: Free
Celebrate with Maggie's Farm Marijuana!
Car Show, Food Trucks, Live Music (The Atomic Drifters + more), Cannabis Vendor Pavillion 21+, Pin- Up Contest, and on-site give-aways all day! Kilo 94.3 will be live-broadcasting from our location all day!
Show Car Load-in: 10am-11am, Contact Atomic Drifters for details. (Enter your Show Car and Get an Exclusive Maggie's Farm Festival T-shirt, MF pin, MF Magnet & a $10 Maggie's Farm Gift Certificate!)
More HERE
*Hemp & Hops Event | Grand Junction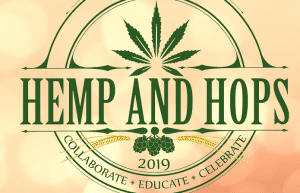 When: Aug 3, 12 AM MDT
Where: 
Double Tree Hotel Grand Junction
743 Horizon Dr Grand Junction, CO 81506
Price: Free
Western Colorado's Second Annual Hemp and Hops Industry B2B and Hands on Learning Experience
We are excited to provide our growing hemp community in western Colorado with a one of a kind, family friendly, B2B that is  an experience you wont want to miss!
Hemp and Hops is a hands on educational opportunity that is designed to excite future consumers and empower the next generation of hemp industry pioneers. 
​Hemp and Hops will explore the history and future of these cousin plants through hands on workshops, classroom style discussions, and speaker sessions.
All workshops and speaking sessions will be hosted and guided by industry leaders and professionals.
So please join us as we collaborate, educate and celebrate Hemp and Hops on August 3rd in Grand Junction Colorado.
More HERE
*Marijuana & Real Estate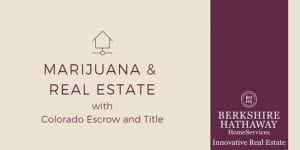 When: Aug 22, 2019, 10am
Where: 
Berkshire Hathaway HomeServices Innovative Real Estate
Suite 120-C, 2460 West 26th Avenue, Denver, CO 80211
Price: Free
Learn what issues may arise when selling or buying a property that used to grow and distribute legal marijuana. This class offers 2 CE Credits to all who attend!
More HERE
Ad debug output
The ad is displayed on the page
current post: Cannabis Events in Colorado 2019, ID: 10503
Ad: Mantis Recommended (20018)
Placement: recommend (recommend)
Display Conditions
specific pages
Ad
wp_the_query
19896,7866
post_id: 10503
is_singular: 1
Find solutions in the manual