AiroClen420 is a NASA-developed and industry-proven air sanitation technology that has been a significant Preventive Control in helping the Food & Beverage Industries protect their perishable products from costly and harmful contamination
. Growers of cannabis now can use this technology.
The only technology on the market to sanitize the air in grow rooms
With over a thousand units installed in North America and with more growers expanding their production rooms, AiroClean420 has proven to be an effective way to clean contaminated air
.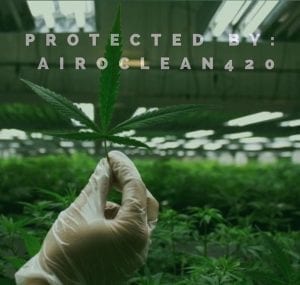 There are no Ozone Emissions emitted to the air. Hence, your cannabis plants come out cleaner since there are almost no contaminants in the air or on the plants themselves
.
AiroClean420 processes contaminated air through a patented bio-conversion reactor
It destroys fungal diseases inside the system and organic material such as Powdery Mildew, Gray Mold, bacteria, viruses, odors and
VOC's
are mineralized
leaving the exit air 99.999987% contaminant free
.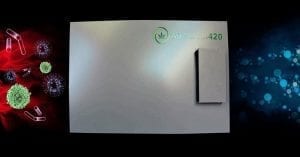 It also promotes
maximum
yield, ensures quality products and no emissions like – OZONE or Toxic Gases/Chemicals.
How AiroClean420 Works
Contaminated or potentially harmful air enters through the system drawn in by a fan and gets pushed into a reactor bed
.
Contaminants at that point are then immobilized onto
Photocatalyst
Surfaces (as well as other interior surfaces) and then exposed to surface-bound radicals and
UVGI
.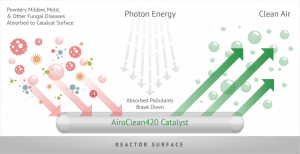 This Photocatalytic chamber is not a filtration system, but a self-cleaning non-depleting
TiO2
catalyst
.
Instead of
being released
as harmful gas, they
are transformed
into harmless green carbon dioxide and water vapor. Therefore,
the result is clean air distributed throughout your facility.
Difference between AiroClean420 and other air cleaners
There are two distinct features that separate AiroClean420 from its competitors.
It is not a filtering system. The technology is based on the immediate destruction of airborne contaminates – not trapping or collecting them in a filter.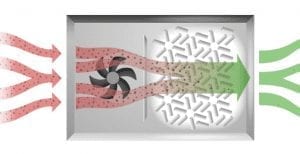 Many other air cleaners produce some type of Ozone, Activated Oxygen, etc that is emitted into the air, though many are disguised as ionizers or other terms. AiroClean420 does not produce any Ozone and it completely destroys the pathogens that pass through the Photocatalytic Oxidation (PCO) chamber.
AiroClean420 is energy efficient and can
easily
be installed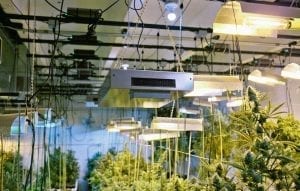 AiroClean420 was designed to be efficient, requiring less than 2 amps and consuming less energy that (2) 100-watt light bulbs. The system should be suspended from the ceiling (same level as your lights) equal distance and in the center of the room.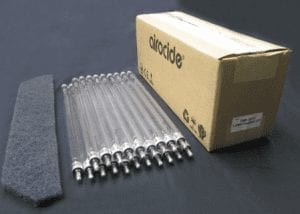 When it comes to maintenance, the only thing required is an annual replacement of the proprietary UV lamp. Since AiroClean420 is not a filtering system, there are no filter media that will need replacement. The same goes with the catalyst, since the catalyst is non-depleting and self-cleaning in the photocatalytic reaction, the catalyst will last for the life of the air sanitizer. The catalyst material causes the reaction but is not chemically oxidized.
AiroClean420 is safe
Technology developed by

NASA

, and engineered for a wide array of applications across close to all industries

.

Utilizes a Photocatalytic Reactor and kills airborne fungal disease

A green technology that's certified to produce no ozone.

Oxidizes

Volatile Organic Compounds

 (VOC's), removing harmful gasses and unwanted organic odors

Completely safe technology,

listed and certified as an FDA Medical Device

Energy-efficient and low operational cost

Easy to install and can operate 24/7 in almost any environment.
AiroClean 420 Benefits
Infestation Prevention

Preventive Controls

Integrates

Easily

into your current facility

A safe alternative to 

pesticides

NO by-products, and NO ozone

Energy efficient – less than 2 amps

Cross Contamination Prevention

Shrink Reduction

Removes Unpleasant Odors

Maintains Integrity of Product

Quality assurance safeguard

Risk Management Enhancement

Traceability Security

Sustainability Insurance
Unit Specifications
Power Cord Length (Custom Lengths Available)

: 6ft

Power (Pre-Set / Non-Switchable): 120 Volt / 220 Volt
Recommended Available:

2 Amps / 1 Amps

Power Consumption in Watts:

180 Watts

Unit Dimensions:

7.5" x 18.75" x 5.5" / .699 M x .476 M x .140 M

Unit Dimensions With Shipping Box: 32.5" x 24.75" x 8.5" / .826 M x .629 M x .216 M
Unit Weight:

31 LBS / 14.061 KG

Shipping Weight (Excluding Pallet Weight If Used:

36 LBS / 16.33 KG

Warranty:

3 Years
 

For more info on AiroClean420…