Tulsa, Oklahoma's second-largest city, is making a name for itself with its standout cannabis dispensaries. As the Sooner State warmly embraced medical marijuana, Tulsa rapidly rose to the occasion, presenting some of the finest places to purchase for both novices and aficionados alike.
Our guide here will navigate you through the best dispensaries in Tulsa. From the lively districts of the Blue Dome to the bustling corridors of Cherry Street, there are establishments offering a plethora of choices, staffed by experts ready to guide you. As the city experiences a cultural renaissance, these dispensaries play a pivotal role in Tulsa's contemporary character.
We aren't ranking these shops—just providing a transparent glimpse into some of the top cannabis destinations in Tulsa. (The ratings are taken from Google Reviews). Dive in and explore!
Bloomers Dispensary and Sundries
6733 E 11th St, Tulsa, OK 74112
(4.9/5 based on 320 reviews)
Site: bloomersdispensary.wm.store
Type: Recreational
Phone number: +1 539-867-2082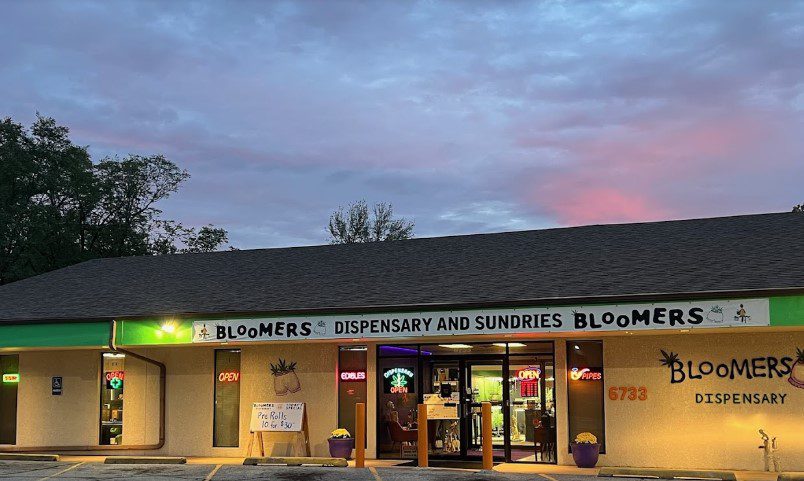 Jeni Jane's
6610 S Peoria Ave Suite D, Tulsa, OK 74136
(5/5 based on 10 reviews)
Site: jwest082.wixsite.com/jeni-jane-s
Type: Recreational
Phone number: +1 918-551-7843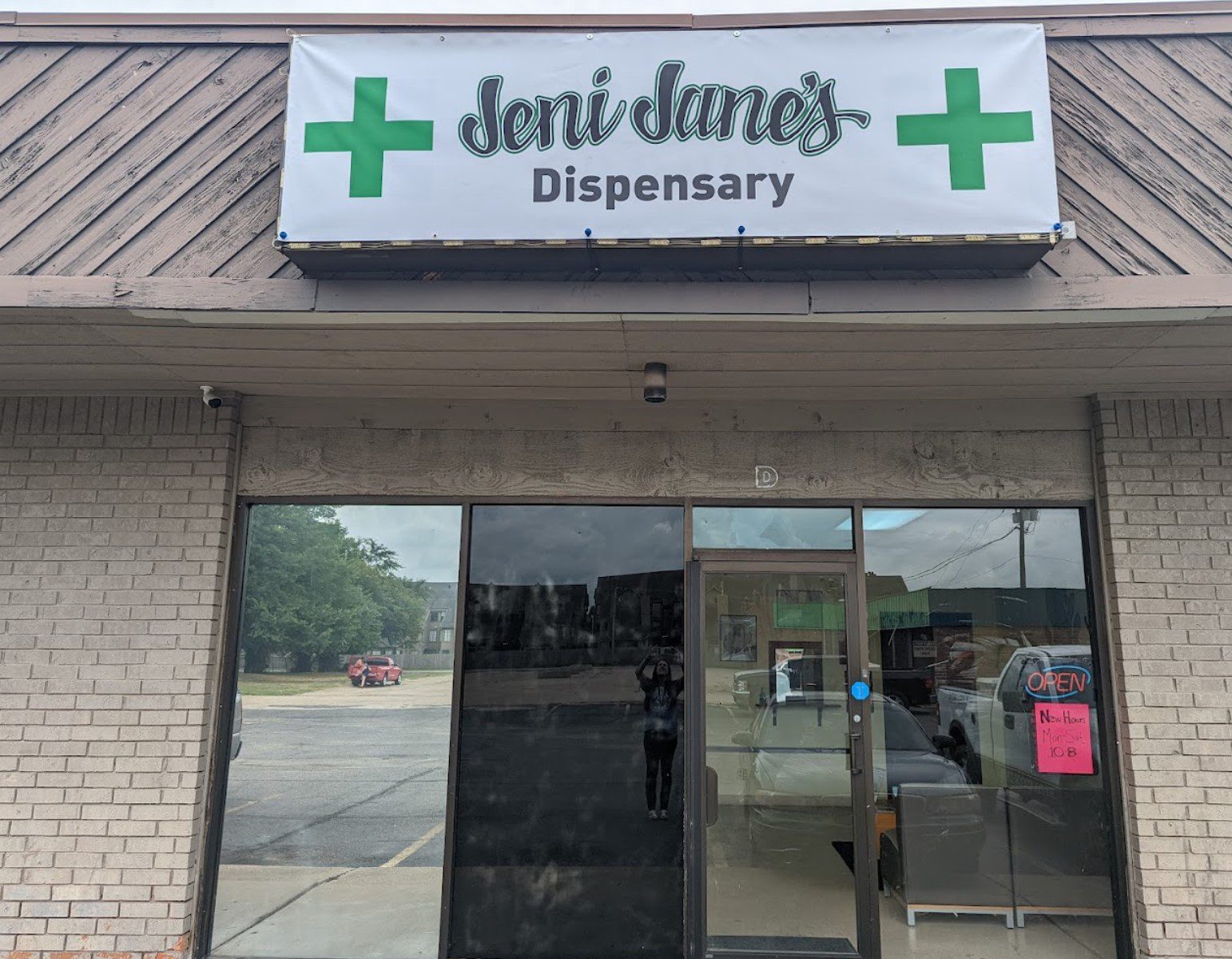 Big Buds
6546 E 31st St, Tulsa, OK 74145
(4.5/5 based on 90 reviews)
Site: /
Type: Recreational
Phone number: /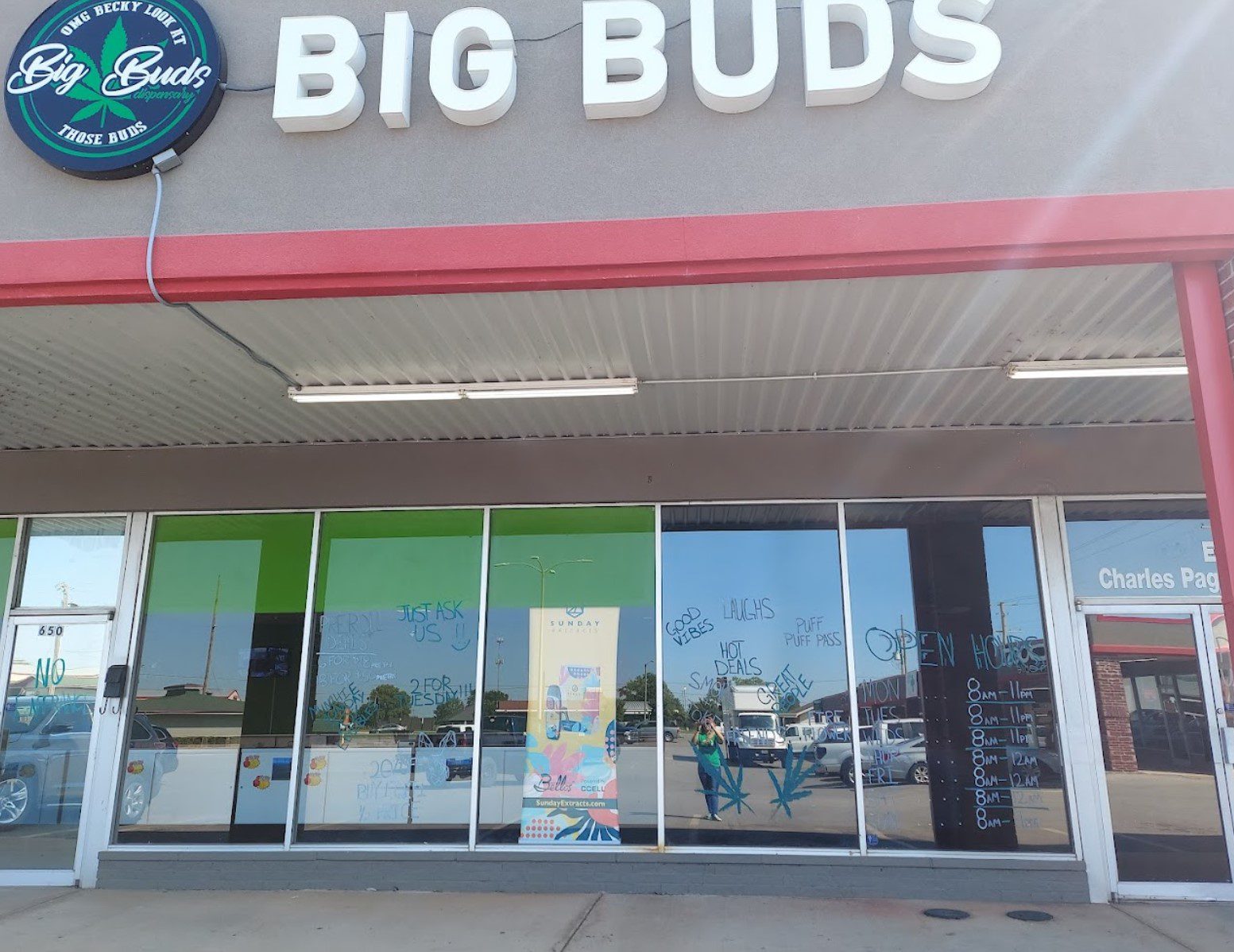 Kush Dispensary
711 E Skelly Dr, Tulsa, OK 74105
(4.5/5 based on 170 reviews)
Site: www.kushdispensary.life
Type: Recreational
Phone number: +1 918-742-5874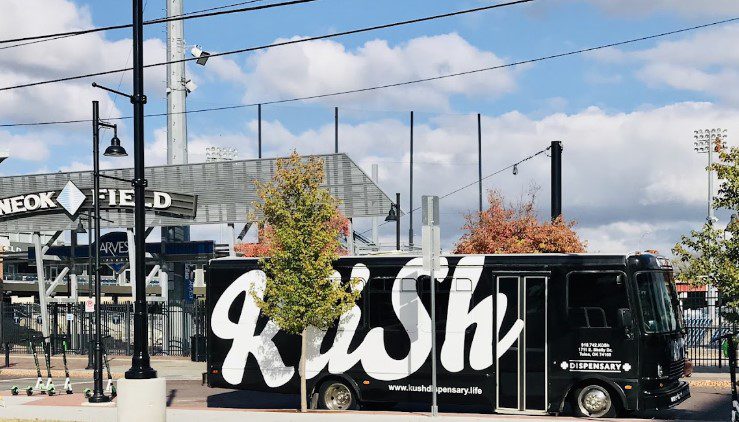 Kind Love
302 S Frankfort Ave suite a, Tulsa, OK 74120
(4.7/5 based on 115 reviews)
Site: www.kushdispensary.life
Type: Recreational
Phone number: +1 918-895-5683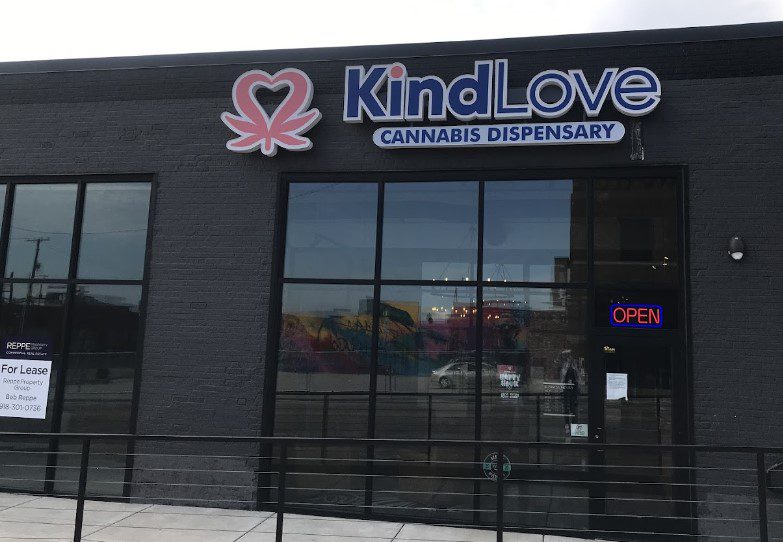 Mango Cannabis
16309 N Santa Fe Ave STE B, Edmond, OK 73013
(4.7/5 based on 1821 reviews)
Site: mangocannabis.com
Type: Recreational and Medical
Phone number: +1 405-906-3000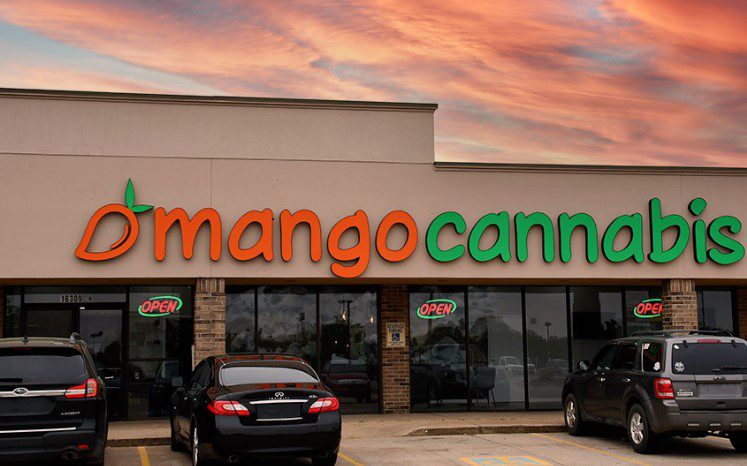 OHG
9954 E 21st St, Tulsa, OK 74129
(4.6/5 based on 195 reviews)
Site: www.leafly.com
Type: Recreational
Phone number: +1 918-561-6087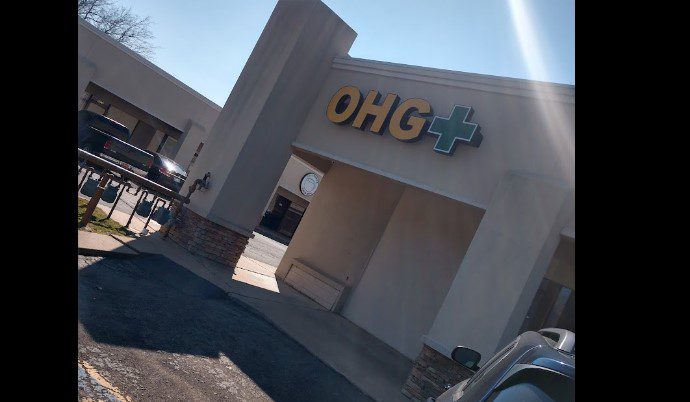 Jombo's Island Style Dispensary
6616 S Memorial Dr, Tulsa, OK 74133
(4.9/5 based on 56 reviews)
Site: jombosislandstyledispensary.wm.store
Type: Recreational
Phone number: +1 918-420-3118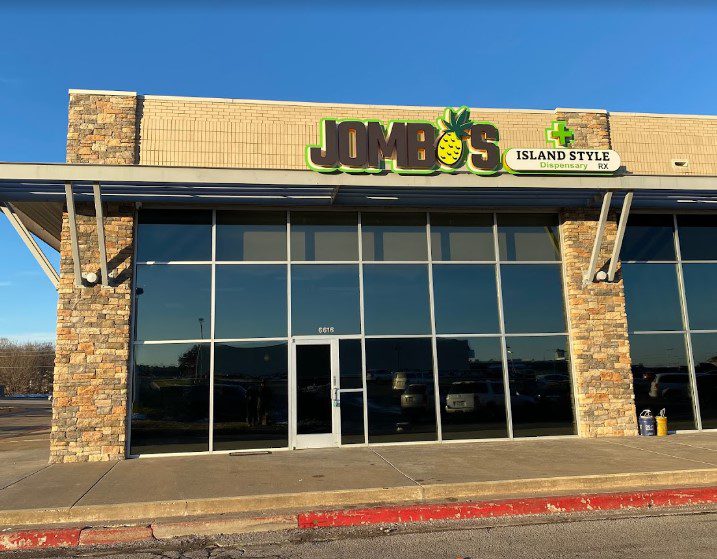 Dragon Lily Dispensary
8054 S Yale Ave, Tulsa, OK 74136
(5.0/5 based on 521 reviews)
Site: dragonlily.co
Type: Recreational
Phone number: +1 918-932-8080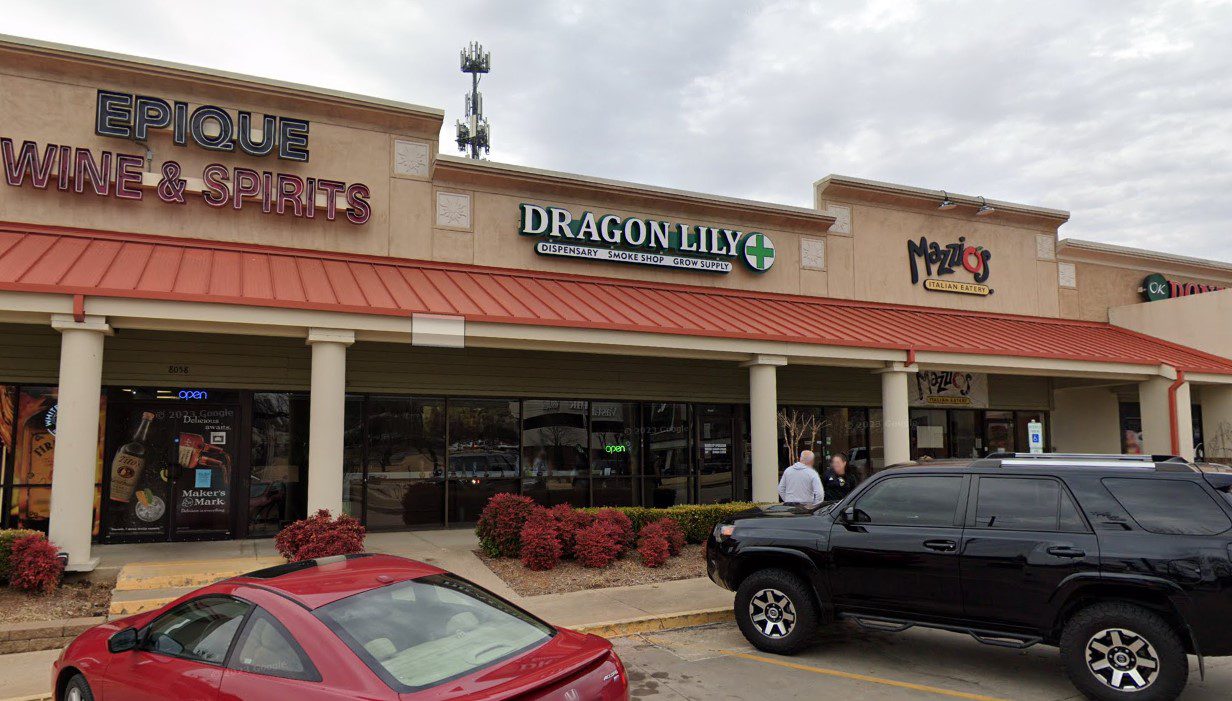 Okie Wonderland
8888 S Lewis Ave, Tulsa, OK 74137
(4.8/5 based on 438 reviews)
Site: www.theokiewonderland.com
Type: Recreational
Phone number: +1 918-209-5090