REVIEW OVERVIEW

SUMMARY
I recently got the opportunity to try a few different batteries from Yocan. I got to try the Kodo Pro, which the folks at Yocan were kind enough to send me two of. Also, I got the chance to try the ARI battery in the slim, mini, plus, and regular versions.
Pros:
Power controls
Preheat
Different sizes if you need something small
Cons:
Small ones feel small in your hand
Big ones are long enough they stick out of my pocket when I have the cart attached
Recommendations: None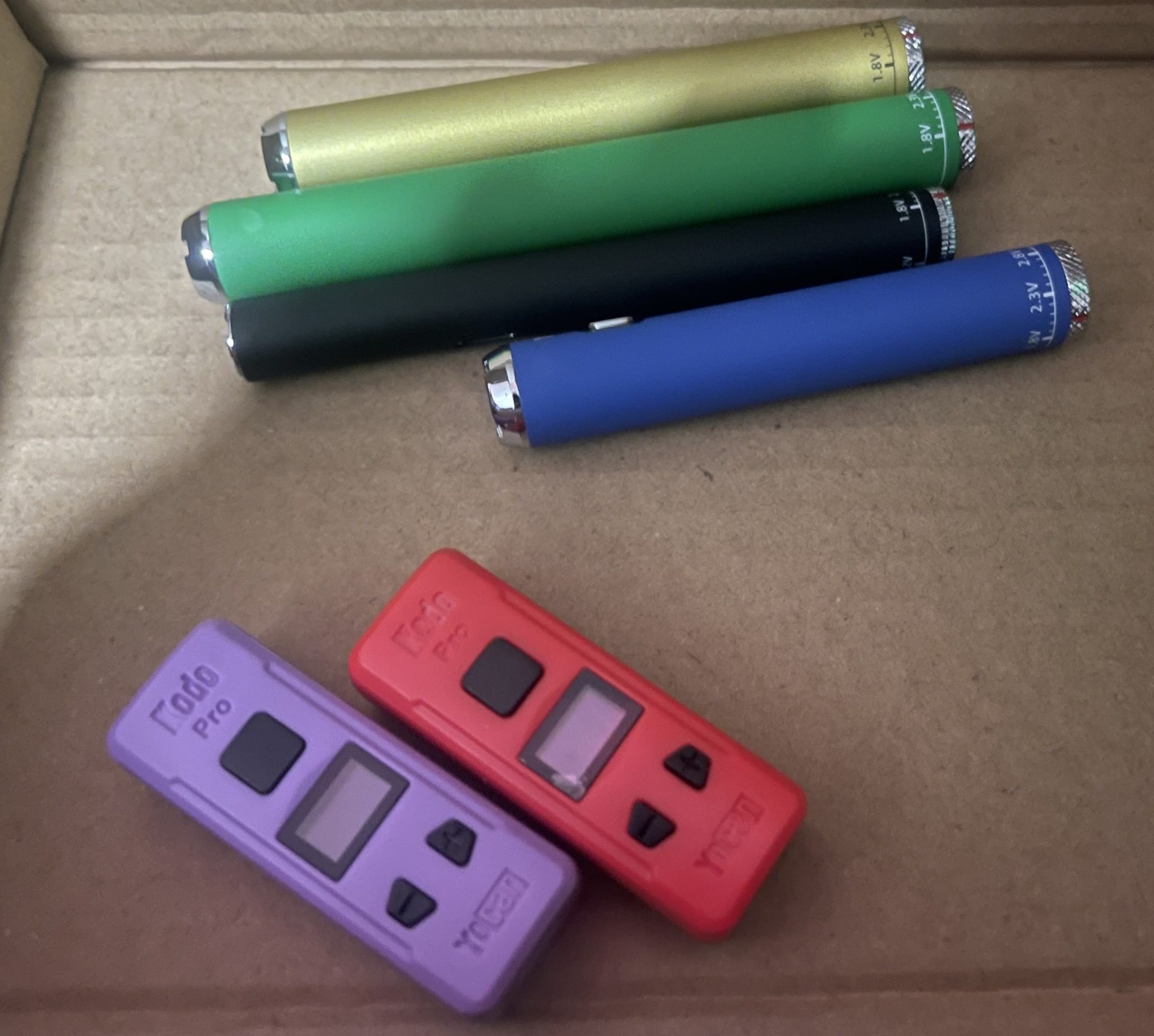 Cool design 
From an aesthetic point of view, the batteries look pretty cool. They are all different colors with a silver/chrome trim. Each battery charges through a USB-C cable which is not included. However, this is pretty standard as how technology just works now. Almost nothing comes with the charging cables. Anyway, the batteries are pretty sturdy as well which is good. I know I had a feeling with the ARI Slim that it was a bit long for one of my pants pockets to walk around. Other than that it was pretty much all good things from the folks at Yocan.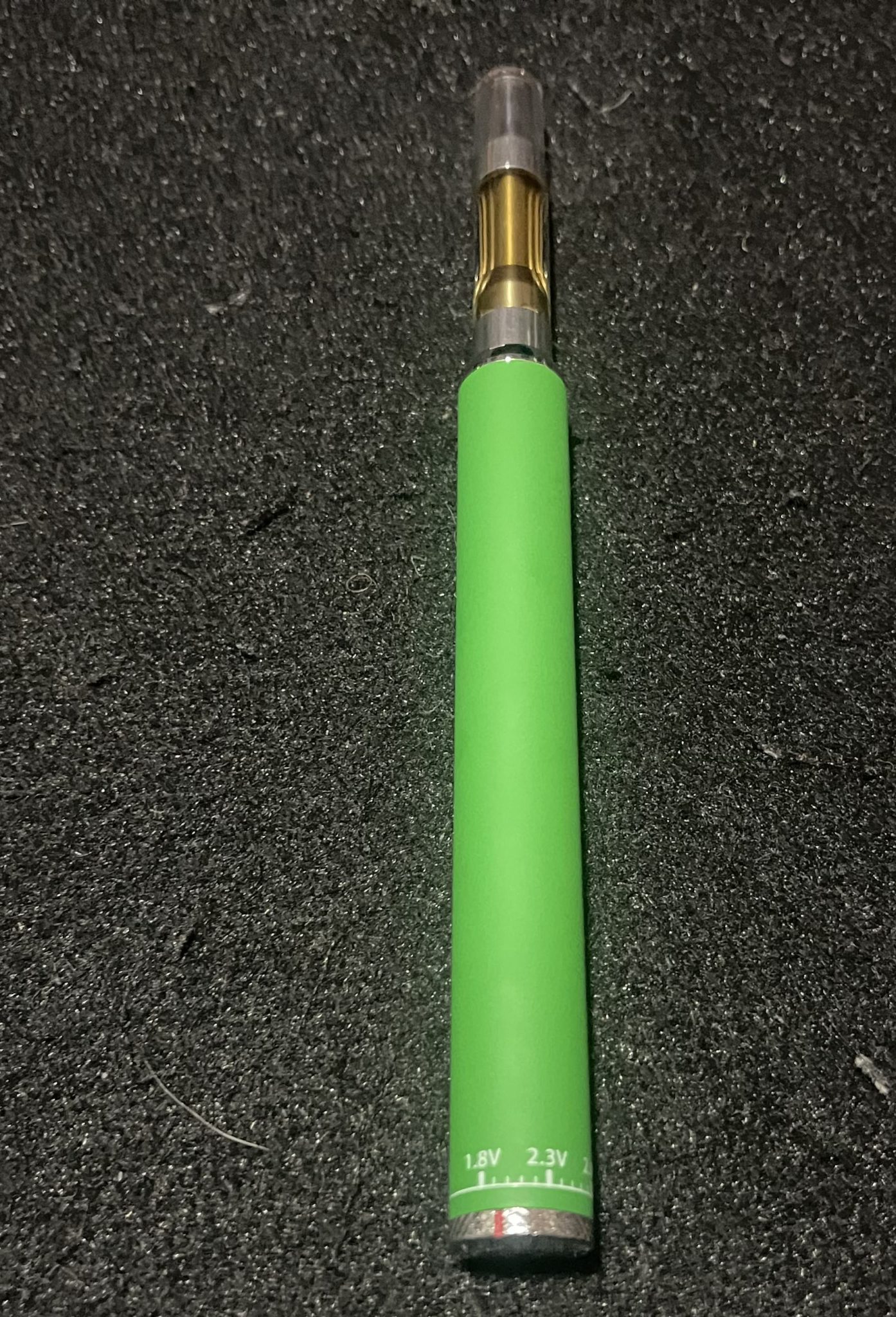 New Level
It felt like trying these batteries I really hit a new level of stoner because trying to compare batteries without comparing weed was a bit of a challenge. One feature that definitely made these batteries stand out is the power dial at the bottom of the ARI batteries. I frequently end up feeling like I cannot get the last little bit of a cartridge to heat up and end up losing a little bit of oil every time I have to throw out an old cartridge. This leads to me having lots of old carts with just a little bit left, as I am trying to not waste my weed.
These batteries however have a power dial that ranges from 1.8V to 4.2V. I feel like my preferred power setting was about 3.8V. It smoothly got residue from carts that had only a bit left that might have settled on one side only or something like that. The Kodo Pro also has the same power variability but it is toggled via arrow keys and a very small LED screen which is pretty cool. The LED screen also shows inhale time along with a counter.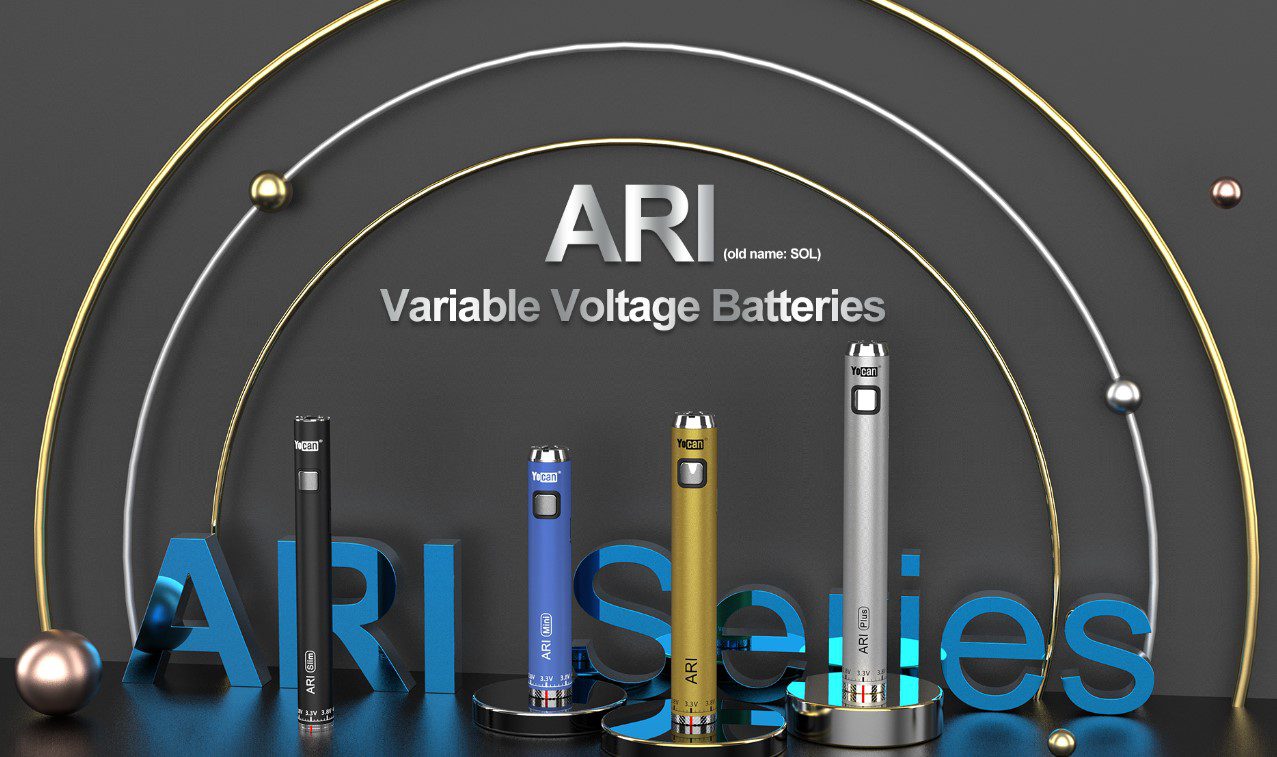 Preheat feature
Another feature of the Yocan batteries is the preheat feature. Now I didn't realize this feature was even a capability until I looked online at some of the specs for the batteries. But the real reason it took me a bit to find this feature is that the use of the batteries regardless of having different designs is pretty intuitive. It is 5 clicks on or off. And the power dial is very obvious what it does. However, the preheat function is also great for helping to get the oil from carts that may have settled on one side.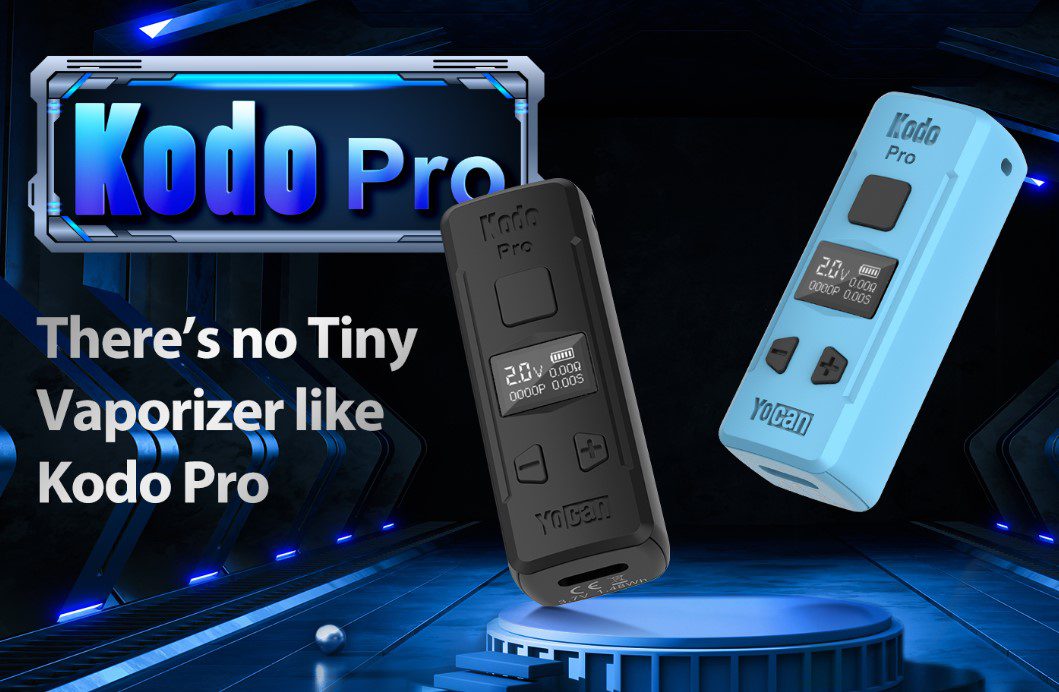 Concluding this review 
Overall, I think this was the best battery brand I've used for simply that reason. I could not only preheat but turn up the power enough to feel the full effects of carts that I previously felt were not that great. Also, the compactness of the Kodo Pro is just cool because it just makes it more portable. In spaces where it may be frowned upon to have a vape, it makes it very easy to just tuck it in my glasses case and keep it low-key. I definitely recommend picking up some products from Yocan the next time you need to pick up a new battery.
You can find out more about Kodo and Ari here.
Have you tried Yocan batteries? Let us know in the comments or on our forum.