REVIEW OVERVIEW

SUMMARY
The TOQI 510 Wax Cartridge attachment is one of the newest features that are now available on the MyTOQI website. This convenient new feature includes a wax cartridge and a cleaning swab. The wax cartridge itself mainly consists of three parts: the quartz coil atomizer, the black middle insulated portion, and the mouthpiece. One of the most useful features is the mouthpiece, which also has a built-in dab tool on the other side. This cartridge also works with most concentrates, which include live resin, live rosin badder, fresh press live rosin, diamonds, and shatter. 
Pros:
Extremely portable
Very discreet
Very little additional cost
Cons:
Recommendations: The taste is slightly harsher than the Linx Ember.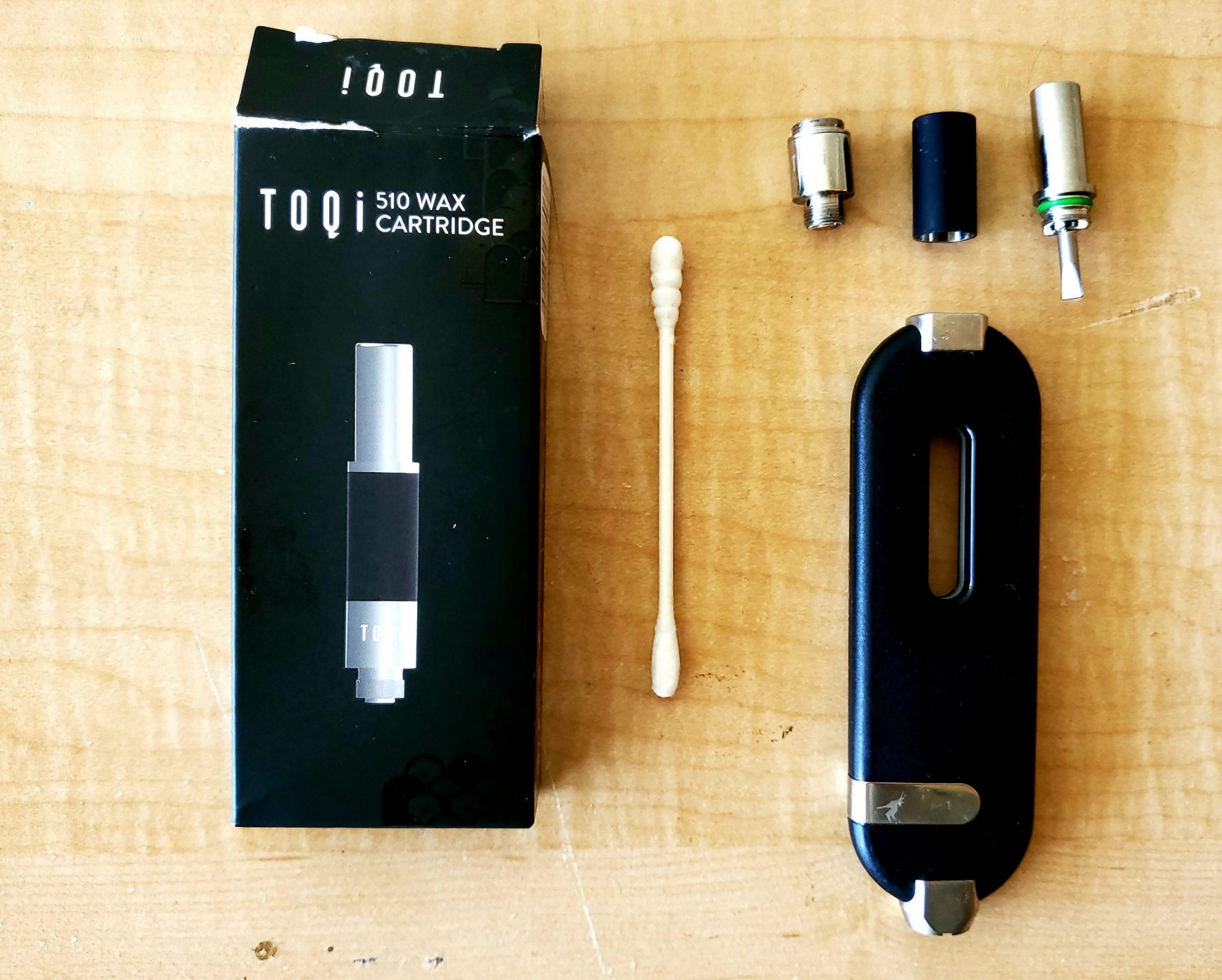 Using this cart is similar to the Linx Blaze with a few minor differences:
Screw off the mouthpiece from the main body, then screw off the quartz coil atomizer
Load your preferred extract onto the coil of the atomizer
Screw back the atomizer and mouthpiece onto each side of the main hollow body of the cartridge
Switch between temperature settings by pressing the power button three times quickly: 
Low – 2.8V (

Cyan

)
Medium: 3.2V (

Blue

)
High: 3.6V (

Purple

)
Press and hold down the power button for a few seconds
Inhale slowly through the mouthpiece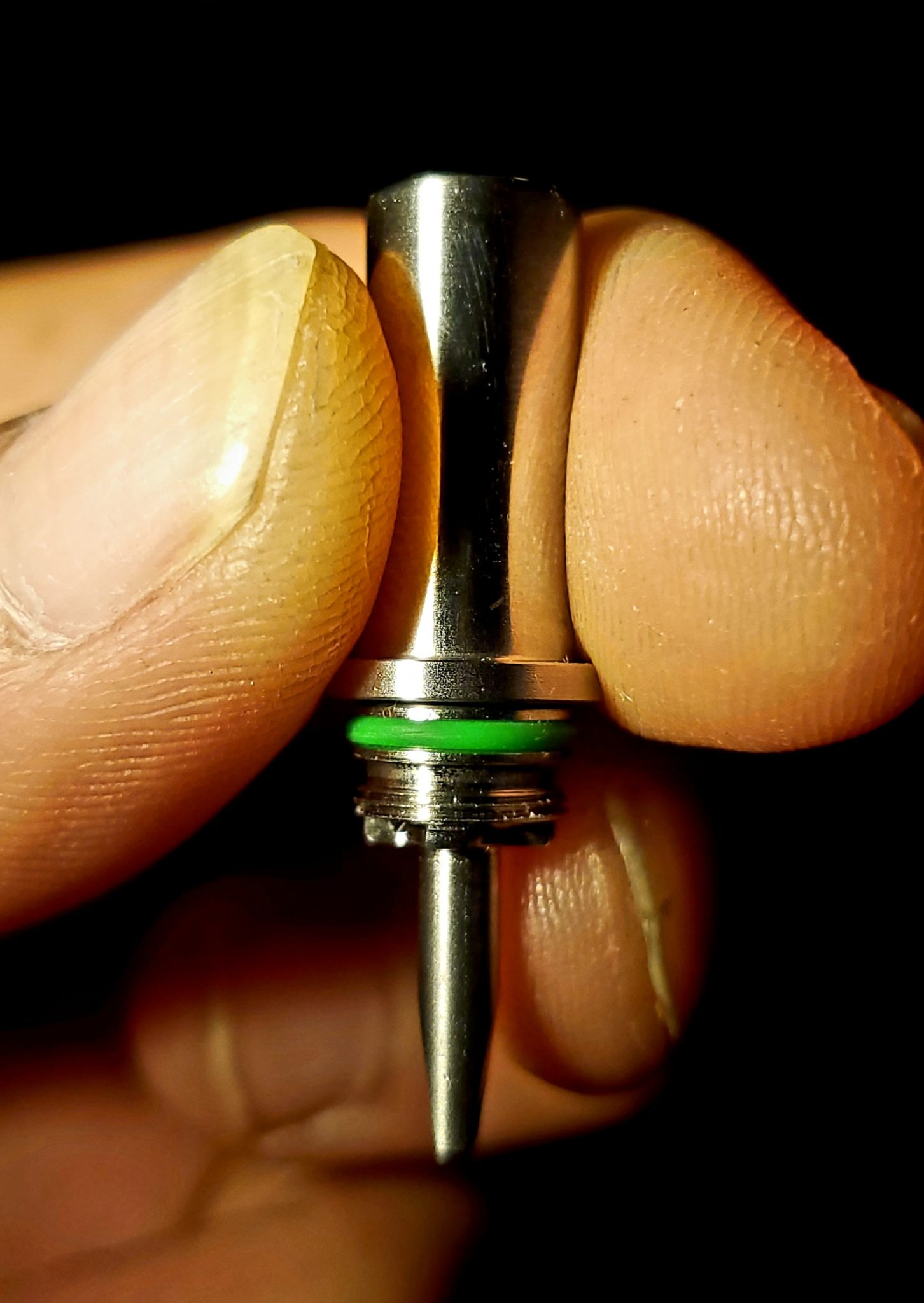 Here's a brief comparison between the Linx Ember and the Toqi Wax Cartridge:
| | |
| --- | --- |
| Linx Ember | Toqi Wax Cartridge & Battery |
| 350mAH | 400mAH |
| Stainless steel mouthpiece, See-through vapor window | Stainless steel mouthpiece, dab tool attached to the mouthpiece |
| Works with most concentrates | Works with most concentrates |
| 3.3v. 3.8v, 4.2v | 2.8v, 3.2v, 3.6v |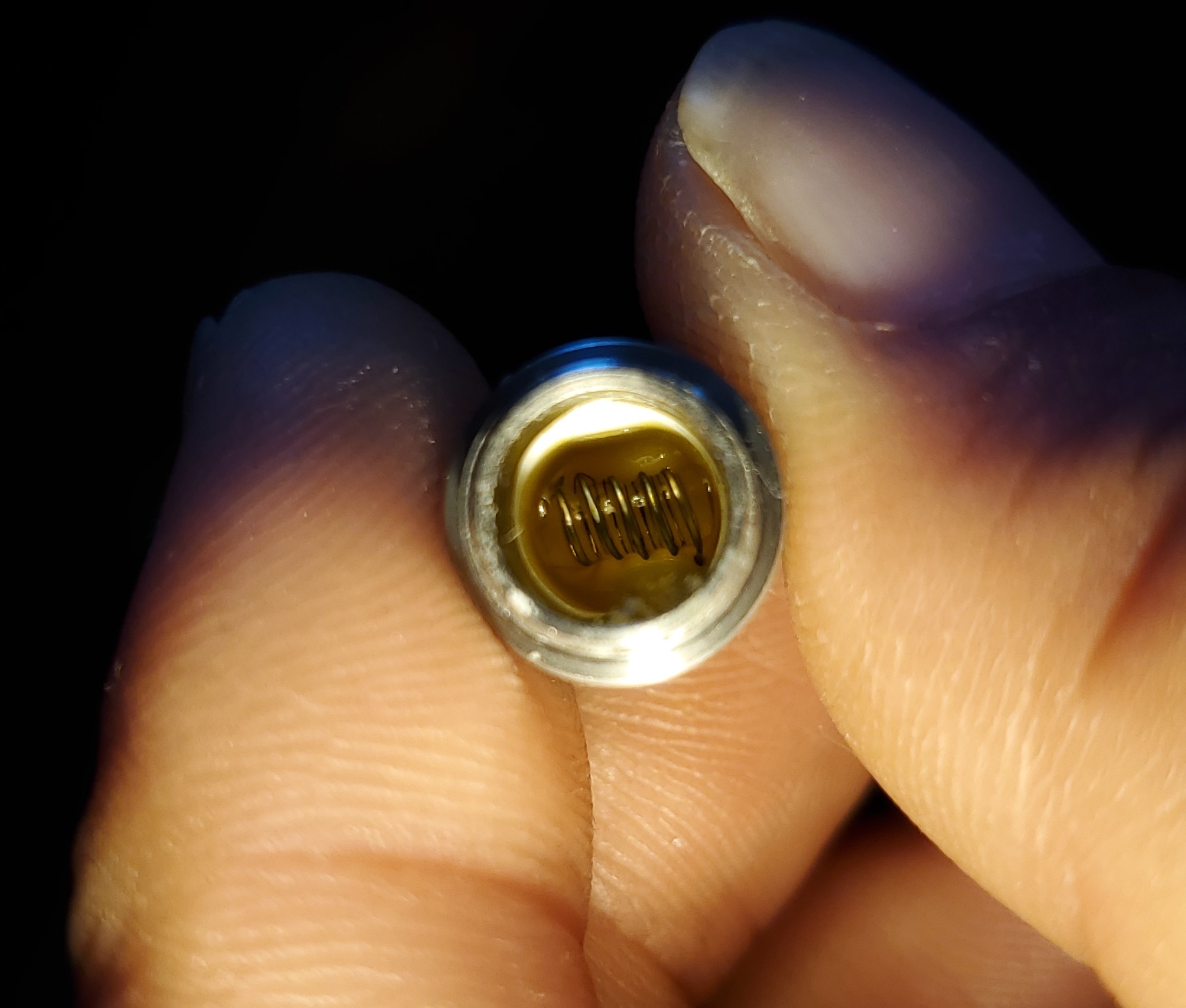 Concluding the review
Overall, the TOQI wax cartridge felt slightly stronger and more efficient than the Linx Ember wax pen. Conversely, the Linx Ember is slightly more portable than the TOQI wax cartridge when assembled with the battery. In addition, the Linx Ember has a see-through vapor window, which makes it easier to see your hit. Much like the Linx Ember atomizer, this wax cartridge attachment also works with most 510-threaded cartridge batteries. Replacement quartz tanks for the TOQI wax cartridge are also available in packs of three. The TOQI 510 Wax Cartridge attachment is currently available for $11.95 on their website. You can also receive 15% off all TOQI products with the code "dabconnection".
Have you tried TOQI wax carts? Let us know in the comments or on our forum.