REVIEW OVERVIEW

SUMMARY
Today I will be reviewing a new shatter by FLOAT, a Florida-based brand with products that are made from full spectrum cannabis. Their portfolio includes flower, kief, shatter, pre-rolls, soft wax, and crumble in varying presentations and strain types. You can find FLOAT products at Surterra Wellness Menu.
Pros:
Smooth on throat
Good consistency
Cons:
Effects aren't long-lasting
Poor packaging
Almost no flavor
Recommendations: They should work on improving taste.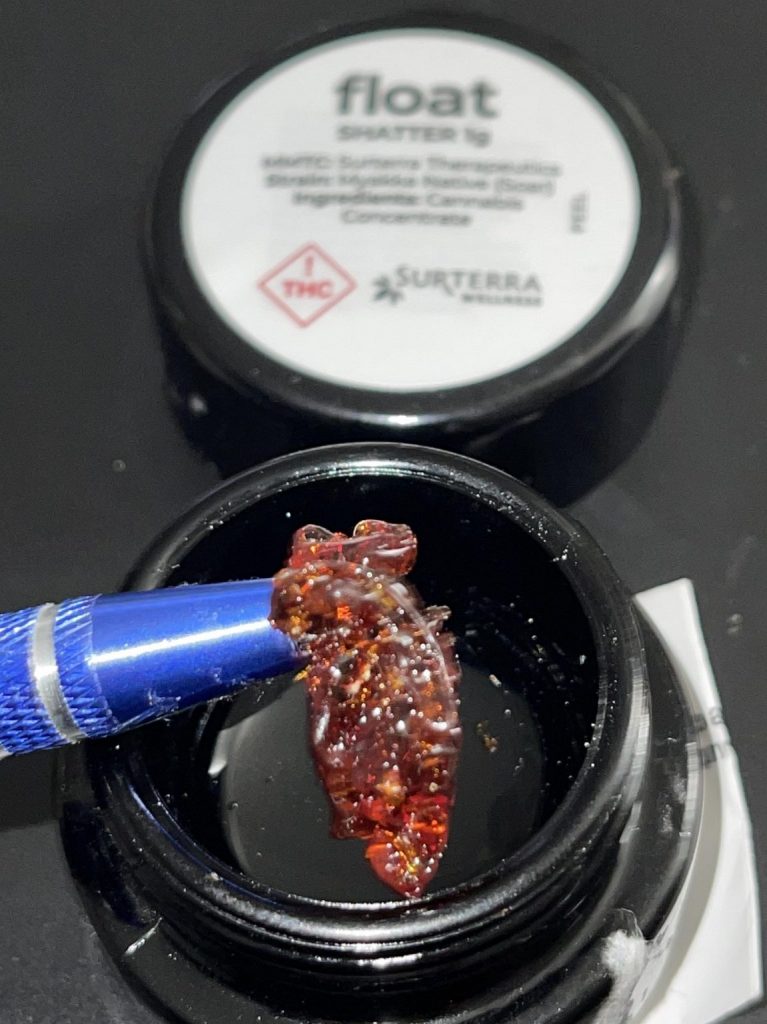 Myakka Native is a Sativa dominant hybrid cultivated in the Myakka region of Florida
Surterra Wellness was founded in 2014 and has 39+ retail dispensaries in Florida. Surterra brand products are grown on the largest state-of-the-art greenhouse on the east coast.
I bought a gram of shatter for $60, the average price in comparison to "Cobra extracts shatter" which sells their grams between $40 to $50. The extract quality was good and the color was a dark Amber with glass-like consistency. The shatter had a stable consistency in any temperature. The shatter was like a hard candy glass-like and resembled the consistency of "Cannavative MTF" strain shatter. The color wasn't as clear though.
Myakka Native is a Sativa dominant hybrid that is cultivated in the Myakka region of Florida. This strain got its name from the Myakka River in Florida and was created by Donald Clark.
Almost no flavor!
The fragrance was citrus with pine & a faint skunky smell. The flavor of the FLOAT shatter wasn't strong, there was almost no flavor! Just a little pine with a hint of citrus. it was difficult to taste the flavor when blowing the smoke. The oil was smooth on my throat, I used my regular rig with a quartz banger and also my Puffco. I did cold starts, mid and high temperatures dabs to see if there was gonna be a change in the way it tasted. Last I used my terp pen and wax pen to see if the flavor would improve, but it was still lacking.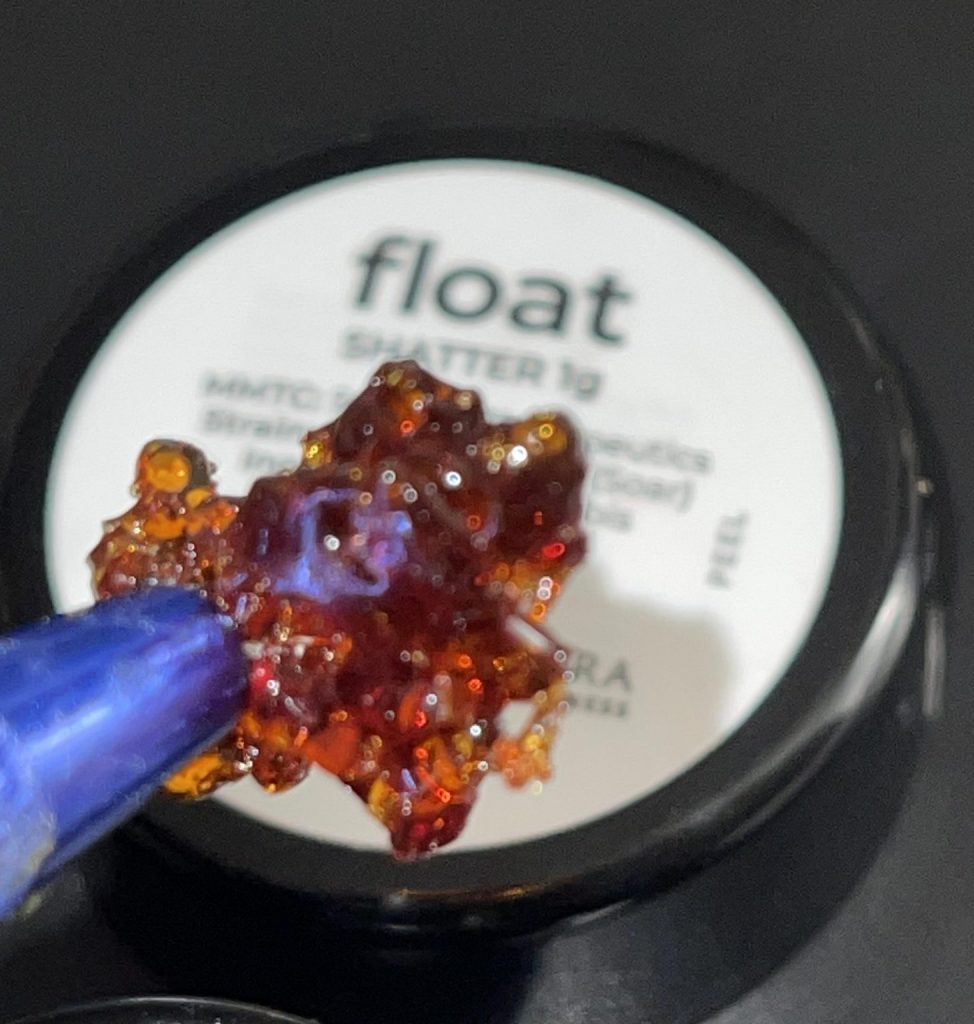 The effects were as expected
The effects were what you would expect from a Sativa strain. I took a couple of nice dabs, they were smooth on my throat but I could barely taste the shatter.  I had a full day, I was motivated to work on projects and stayed active, those dabs got me feeling uplifted and motivated, they had that euphoric feeling you get from Sativa strains. The only thing I didn't like was that the high was short-lived and faded away quickly.
Effects: 
Creative
Focused
Euphoric
Lack of hunger
The THC levels are 75%
The CBD levels are 0.98%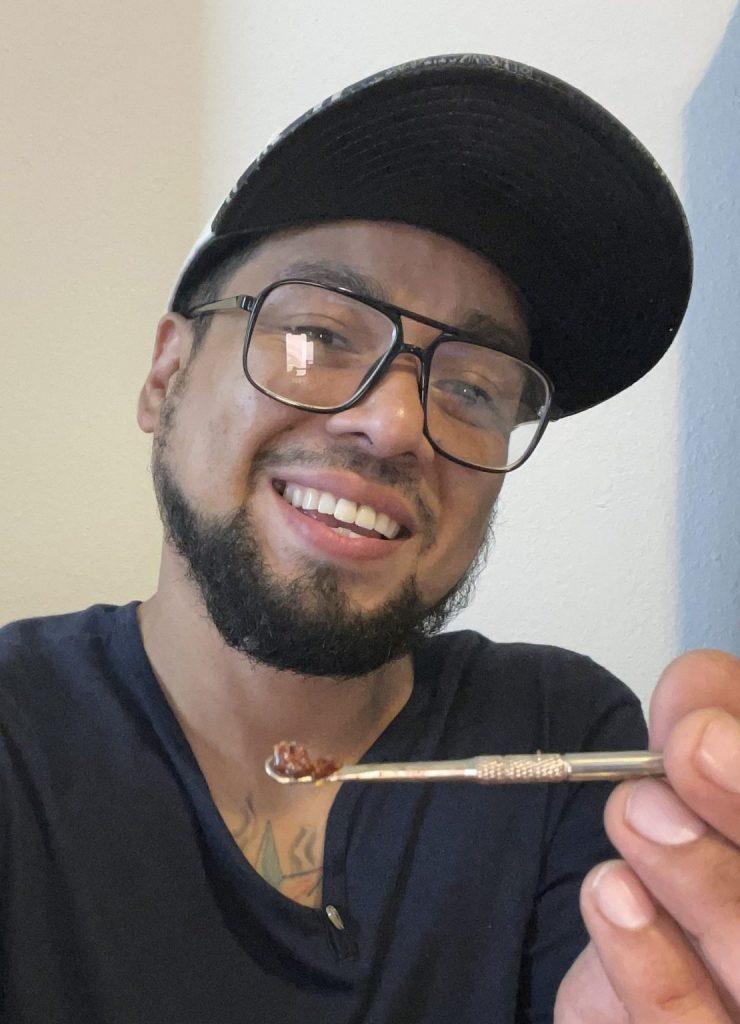 Concluding the review
I am not impressed with the taste and potency of this. I bought a 1/8 of Myakka Native flower too and the buds were good looking but, they were tasteless as well. No terp profile no danky piney flavor or smell, maybe that's why their shatter is flavorless too.
I like the consistency and color of the shatter but when I tried it I wasn't happy with the way it tasted, or with the effects. I think for that price the product should have a good taste and aroma and also strong long-lasting effects and this shatter didn't have any of those things.
If you ask me if I would buy this product again, only if they have a BOGO or a high % off. I think that it's overpriced for the quality of the product.
Have you tried FLOAT Shatter? Let us know what you think in the comments or on our forum.