REVIEW OVERVIEW

SUMMARY

The Heavy Duty Rig by Higher Standards is a well thought out product. From design to finish to airflow, this thing was made right.
There is no doubt that this dab rig is built to a higher standard. The glass is thick on the rig itself as well as the accessories. It also hits very well and efficiently, but the most notable thing about this product is the quality of the construction. Here we get into more of the details of the Higher Standards Heavy Duty rig and review it.
Pros:
Extra thick glass
Quality accessories
Made in the USA
Nice glossy finish
Great quality hits
Cons:
More expensive than some other rigs
Recommendations: A titanium nail in the packaging would be nice too.
Check out our video unboxing and review, or read on for the extended text review.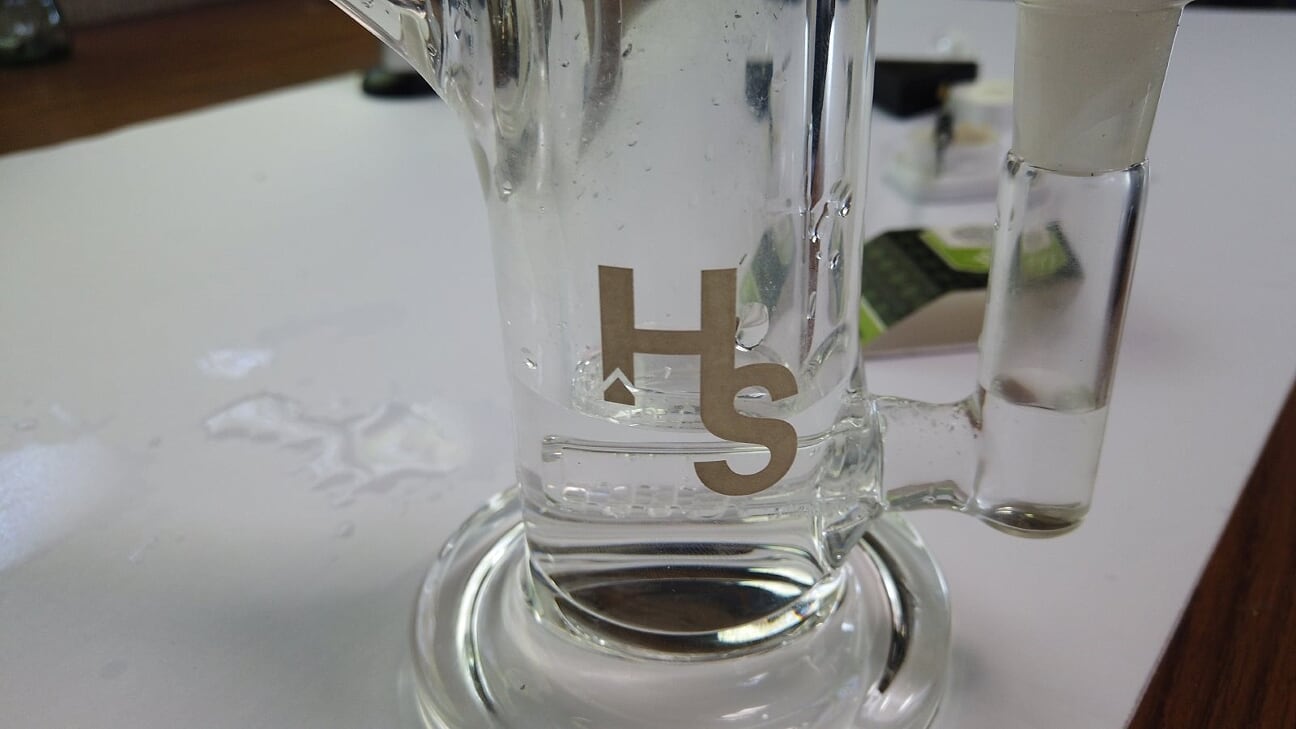 The Higher Standards Heavy Duty Rig is built to last
From the base, all the way to the accessories, the most noticeable thing about this dab rig is how thick the glass is. There's nothing heady about it, it's totally a scientific-style rig. I'm not going to drop it on concrete because it probably still will crack but this seems like it would be resistant to stress cracks that much cheaper dab rigs succumb to at a shorter life span.
Take a look at the extra thick base below.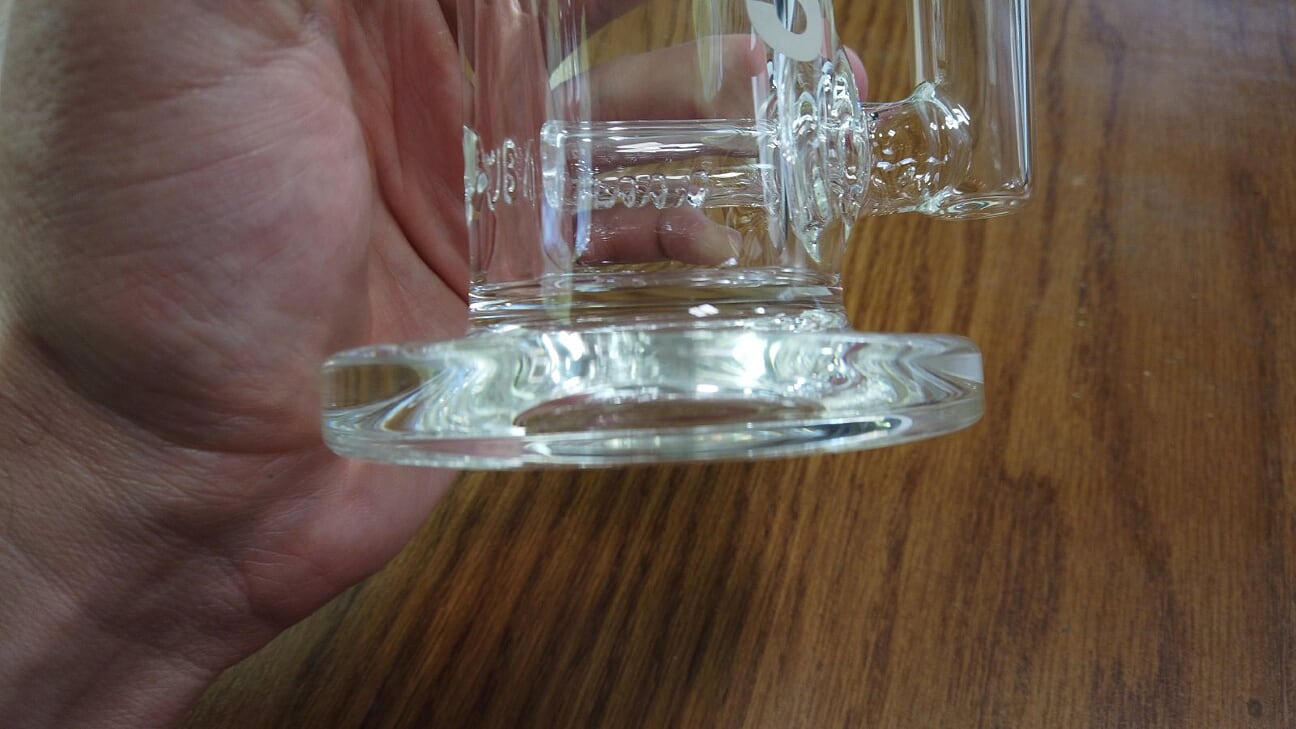 That type of base is not going to get pressure cracks from regular use any time soon, if ever. Some rigs are made to look thick in certain spots but have weak points. The Heavy Duty Rig is truly heavy duty all-around.
Nice gloss finish typical of USA-made glass
The main difference I have been able to tell between USA vs. Chinese-made dab rigs is the gloss finish. There's a bit more smooth glossiness to the "made in USA" glass and you can tell the difference particularly on the bangers.
Here the banger is where that extra smooth finish is most noticeable.
Hits are decently hard on this rig
Nothing to complain about on hit strength. Maybe a different nail would put it over the edge to the very top, but hits strength is great. The water flow and airflow on the Heavy Duty Rig were well-designed. The high build quality leads to a great implementation of the design.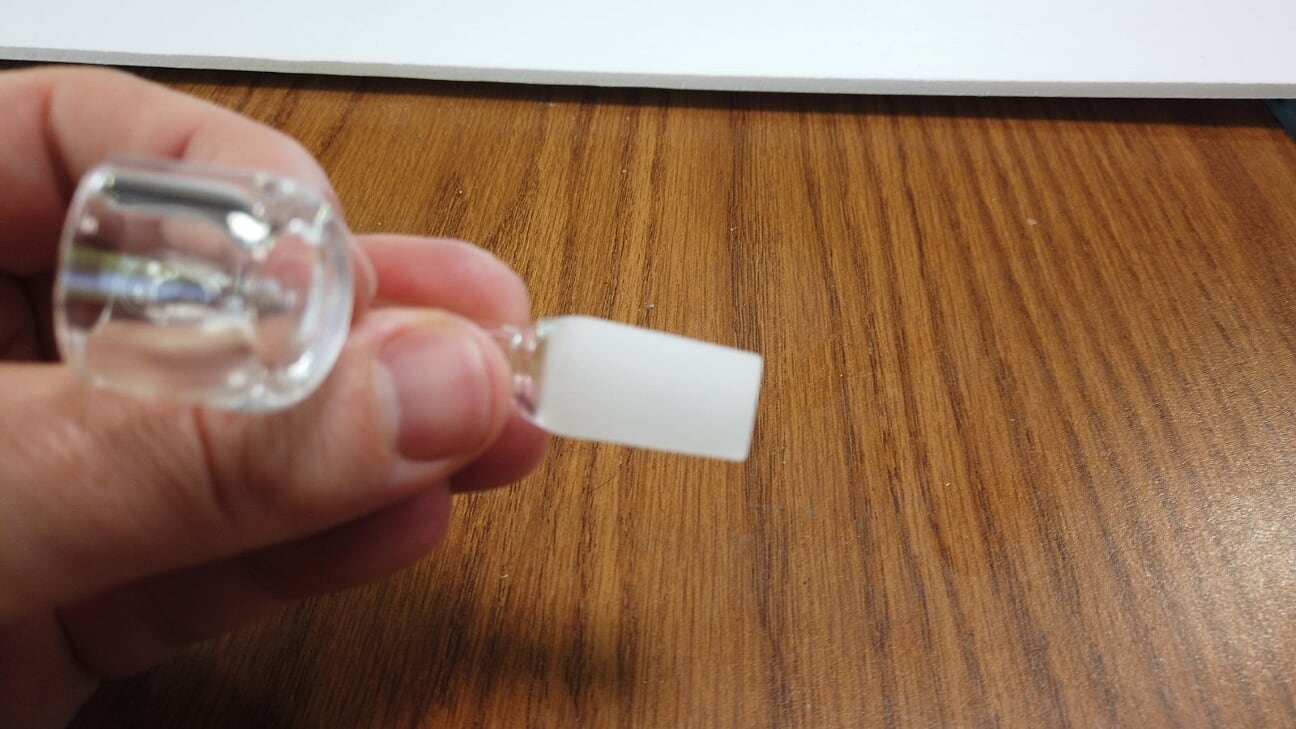 Banger hits well but would add a Ti nail
Many people prefer quarts and ceramic, but I still like a titanium nail as well for hard hits. I don't expect them to include one with the rig as other dab rig manufacturers are not doing that either. However, I would definitely throw this one on here to get that even harder hit.
Water flows back is not happening, good water range
Something I have found on some cheaper rigs is there's such a small "water window" to where if you just slightly overfill, you get water in your mouth. Then you fill a little too light and it does not hit right.
Higher Standards' Heavy Duty Rig has a good range of water you can put in. This might be minor but to me it's a headache to refill and empty it to get it right. This one, a good estimate was good enough and you are off to dabbing without water getting blown back into your mouth.
Heavy Duty Rig priced higher than some, but it is made in USA, and made better than most rigs
Higher Standards makes all their products in the United States. This leads to a higher production cost and a higher cost to the end user. However, value is relative to quality and USA-made glass is still some of the best in the world. Basically, you get what you pay for.
At $180, the Heavy Duty Rig is a great value for a made-in-USA rig, especially considering the longevity of this device with its extra thick glass.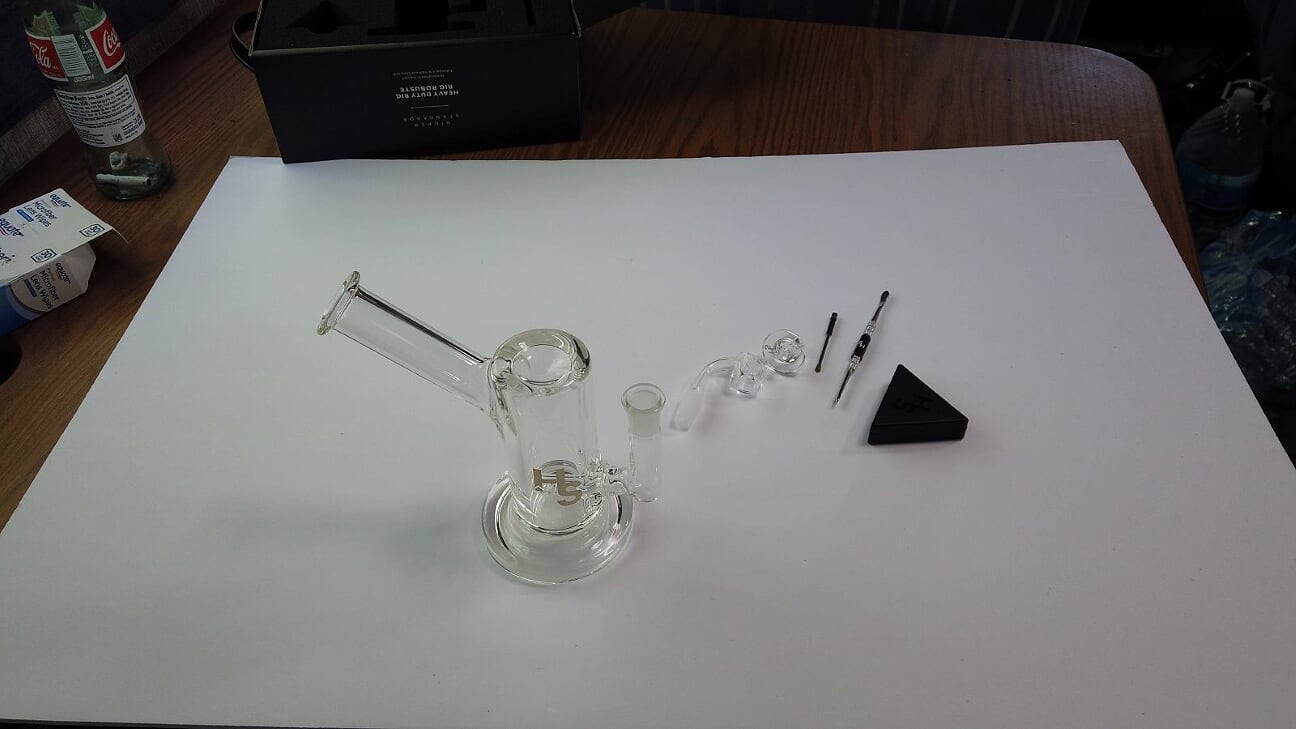 Concluding our Higher Standards Heavy Duty Rig review…
Overall, the Heavy Duty Rig meets all the requirements of a high-quality, great-hitting dab rig. The Glass used is thick and has a high-end glossy finish. Pricing is in line with other made-in-USA rigs and it hits hard.
You can get the Higher Standards Heavy Duty rig here.
Comments from other consumers who have tried this product, you have the floor in the comments below or in our fourm.