REVIEW OVERVIEW

SUMMARY

Mingo Rad vape oil is a high quality product that tastes great. Vaping this CBD produced good effects.
Mingo Rad CBD Oil is cbdMD's take on naturally good vibes mixed with a funky twist of flavors. As the CBD industry continues to expand horizons, they're looking to do things a little differently, a bit more rad.
They knew that people have been tired of CBD vape oils that can be found in places like malls and head shops. cbdMD has released vape oils that have no additives, taking a much more natural approach to vaping.
In this review on Mingo Rad CBD Vape Oil, we'll tackle the product from what it looks like to what it does.
The packaging on Mingo Rad reminds me of the beach, sun, and fresh air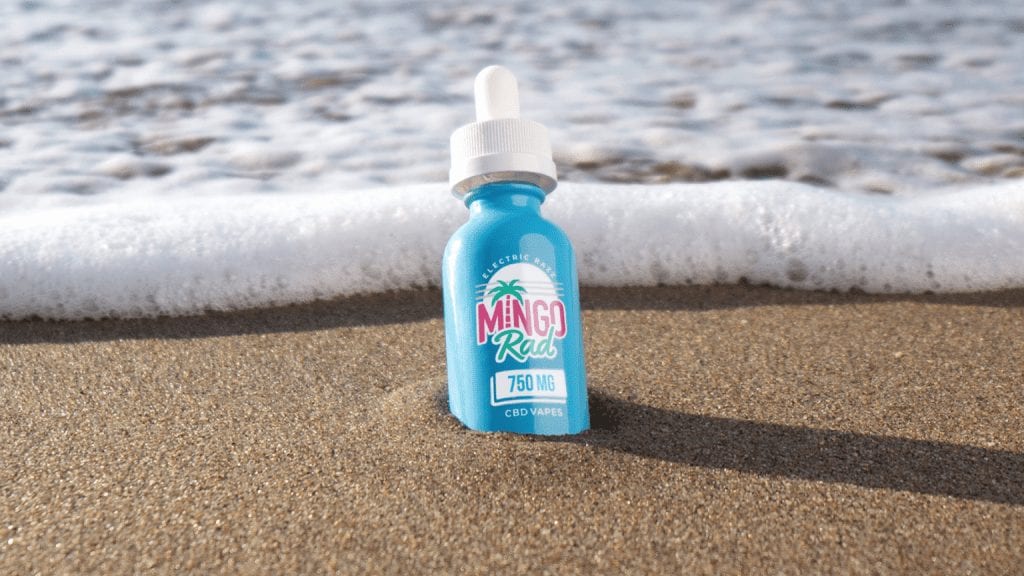 I love marketing. I want a product to be visually pleasing or I won't have a good feeling about it. The colors are vibrant and I'm giving a total ten on the packaging. Also, Mingo Rad is fiercely dedicated to quality, naturally grown, USA sourced products. That is a must for me and how can I forget, You had me at Teal! Overall, Well done. Love it!
Mingo Rad vape oil flavors are rich and decadent and these creamy blends are top shelf
I vape CBD oil all day for health reasons, pleasure and for a healthy choice for my oral fixation issues. For the most part, all CBD vape products bring me health benefits and give me something to smoke safely. So it pretty much comes down to flavor and the pleasure factor. I describe vape flavors in two categories, what I call clear or cream.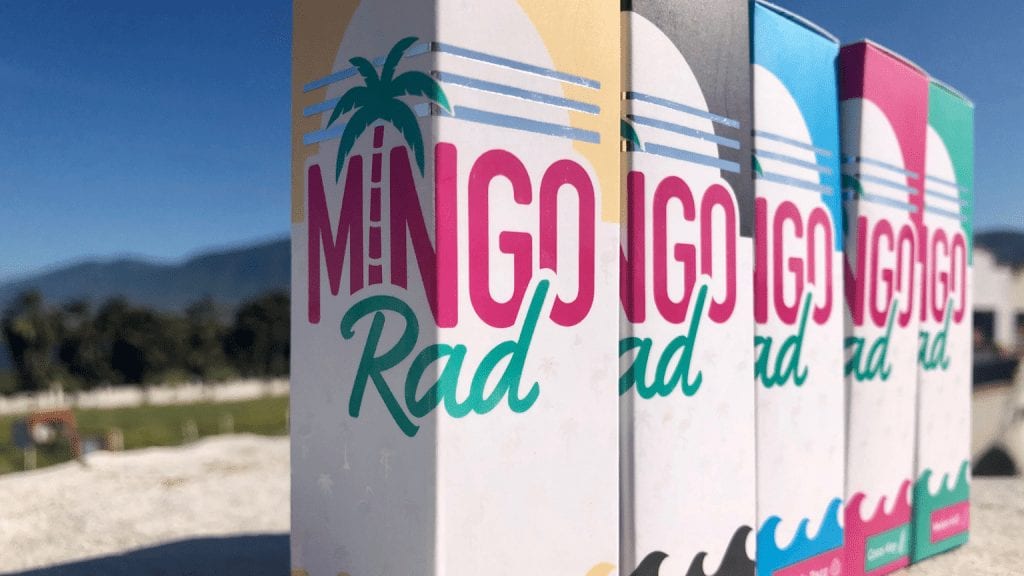 I describe it as the difference between a cup of mint tea (clear) or a Thin Mint Girl Scout cookie (cream). The Mingo Rad vape oils are definitely in the creamy category. Also, Melon is my favorite. It is like sniffing a fresh piece of produce at the market.
They have other flavors to choose from like Electric Razz which is a berry-like flavor, Coco Keypine which has a hint of lime mixed with coconut, Mocha AF which is more of a coffee-like flavor and Sugar Cane which is sweet, like a freshly harvested sugar cane.
Prices and Potencies
Mingo Rad Vape Product (30ml)
300mg CBD Vape Oil (Includes all Flavor) – $29.99
750mg CBD Vape Oil (Includes all Flavor) – $69.99
1500mg CBD Vape Oil (Includes all Flavor) – $99.99
The Mingo Rad Vape Oil effects
The vape oils control my wrist pain, help me sleep more restfully and address many of my skin issues. I use CBD products for my teenager too. CBD has been great for helping him with growing pains, digestion issues, his skin and depression.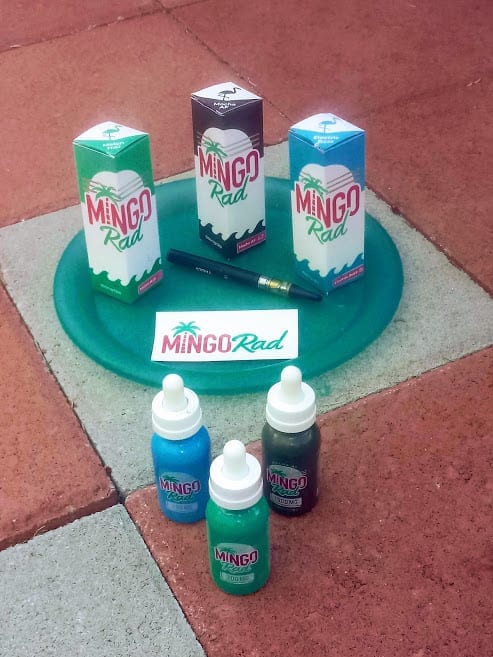 Every teenager should have access to CBD products for physical and mental health. My son adores the Mocha, which makes me very happy. I could not get him to regularly consume CBD in other forms. He didn't care for the melon flavored one that I love, but he sucks on the Mocha all day as if it is a coffee substitute.
My final thoughts on Mingo Rad CBD Vape Oil
If you're into vaping CBD, we highly recommend checking out Mingo Rad CBD Vape Oil. Not only do they offer an assortment of flavors you're not going to find anywhere else, but Mingo Rad is committed to offering the highest quality CBD vape oil you can find.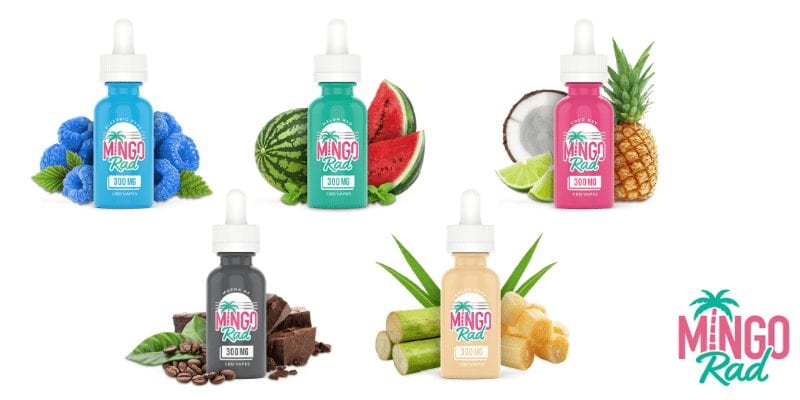 I can say that Mingo Rad CBD Vape Oil is one of the few brands out there that you can truly enjoy and can be trusted since it's made by a highly reputable company. Lastly, I'll give a two thumbs up for Mingo Rad vape oils. Not only do I love the products and the many benefits but also, I will collect and save the beautiful bottles.
To know more about Mingo Rad CBD Vape Oils…
You can visit their website or their Instagram to get more information about their products.
Have you tried Mingo Rad CBD Vape Oils? Leave a review below. Comment or question? Post below or in our forum!