With some plain packaging and not much circulation, it should come as no surprise that the Green Box THC vape cartridge brand is unregistered, unregulated, and not vetted. The producer of this product might be trusted and the brand might have a loyal following, perhaps even flashing an R&D lab sheet.
However that still doesn't make them "legit" because they are not a registered brand sold by licensed dispensaries under strict government control according to mandated safety guidelines. And we're tired of arguing with everybody about it in the comments. "Licensed" means licensed, licensed, licensed. Words mean things, that's why we have words.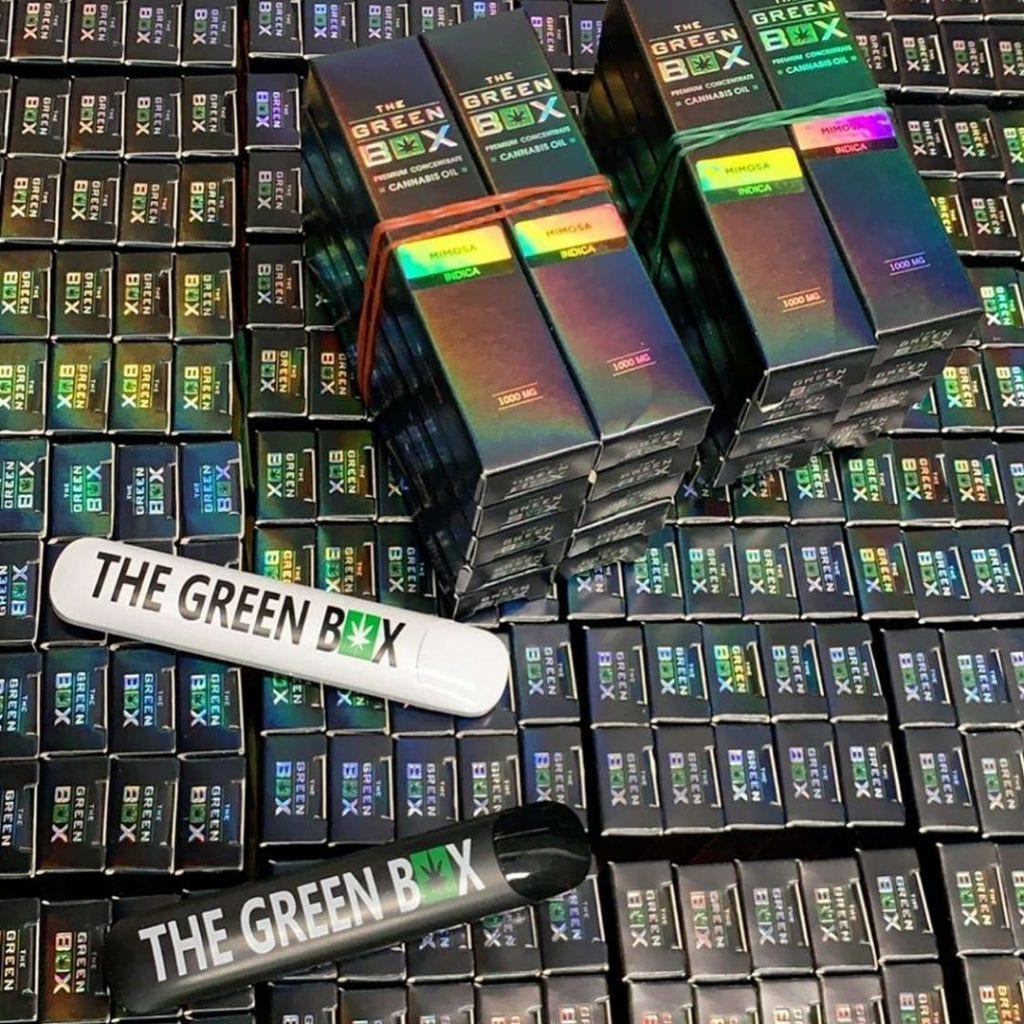 The source of Green Box seems to be a single Instagram account
First there's "@greenbox710" with the account set to private. Typical.
But then the hashtag #greenbox710 shows up, and it's mostly populated by the account @blvckmarket710. Check this, it's right in his name this time "Blvck Market." It means "unlicensed and "unregulated." Just so we're clear.
We'll return to this account later, because we have another interesting glimpse into black market culture.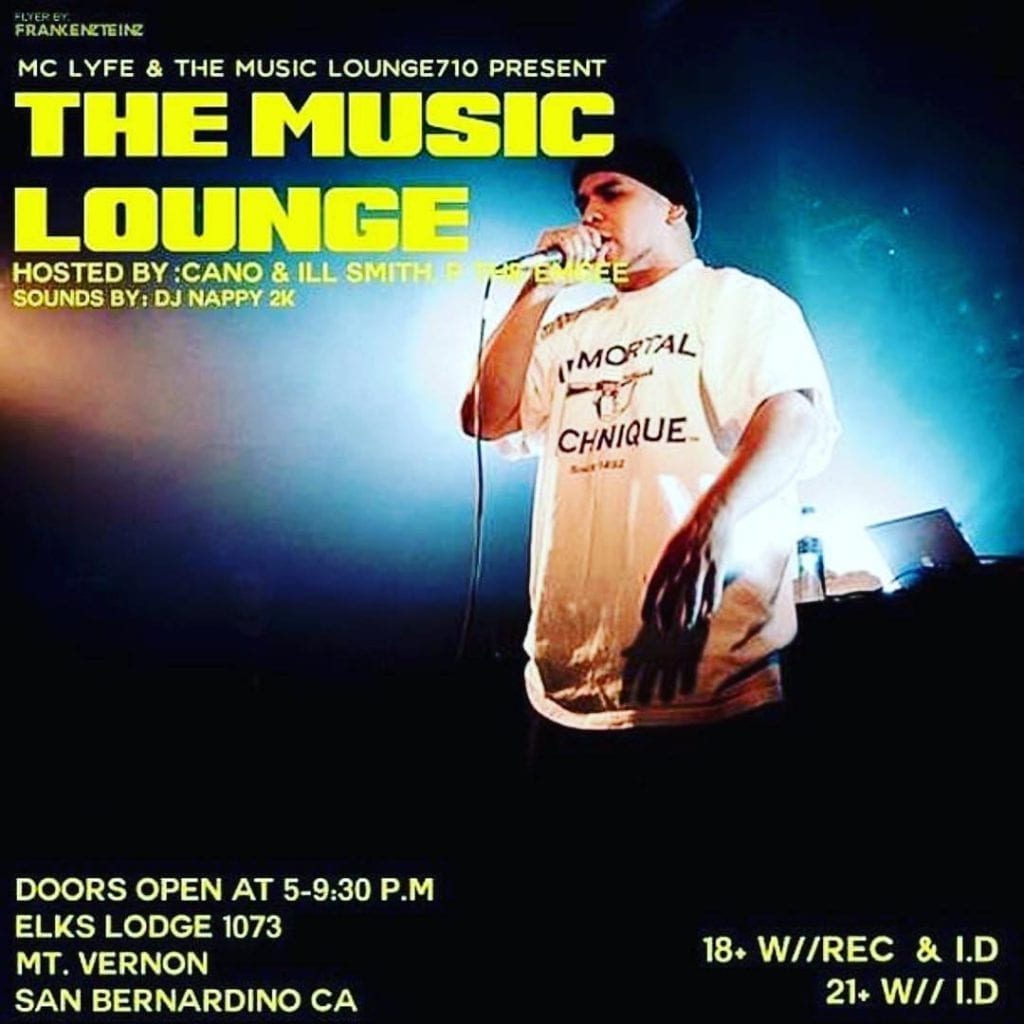 We definitely peg the location down to San Bernardino, California, based on this clue from that Instagram tag and others we'll get to. Note the lounge is called "Lounge710," a hint that it's not just about music. Before anybody has a panic attack about COVID-19 social distancing, note that post is dated "June 13, 2018." We also see this post from @blvckmarket710…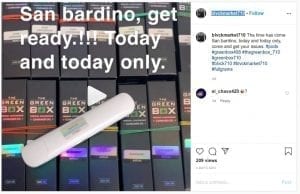 Posted 4 days ago as of this writing.
We will also caution that there are NUMEROUS dispensaries, delivery services, and even non-cannabis-related businesses going by the name of "Green Box," so don't confuse them.
Green Box might be getting counterfeits
Here's a review by a YouTuber:
Who reveals in the comments on YouTube that he quit Green Boxes after getting a headache. In fact, the whole conversation is worth preserving here: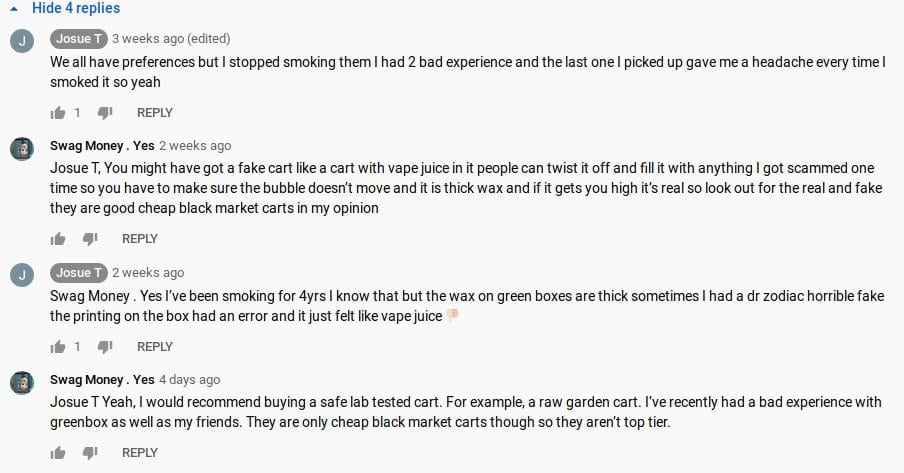 When we revisit @blvckmarket710's Instagram, I'll show why I suspect these reported boof carts may not have necessarily come from @blvckmarket710.
This illustrates WHY IT MATTERS to point out brands that are or are not licensed. With no regulation, the maker of Green Box has no legal power to stop knockoffs from simply copying the packaging and dumping their own hot dog water in it, or simply dumping the cart and replacing the contents to resell. Once the cartridge leaves the original maker's hands, there's no telling who tampered with it.
If everybody could behave themselves, we wouldn't need licenses and regulation. But that's just how the burrito rolls.
Green Box is sold at a "dispensary" in San Diego
"But wait!" you say, "Sold at a dispensary means it must be legit!"
Watch this! Here's the link. Screenshot in case they change it: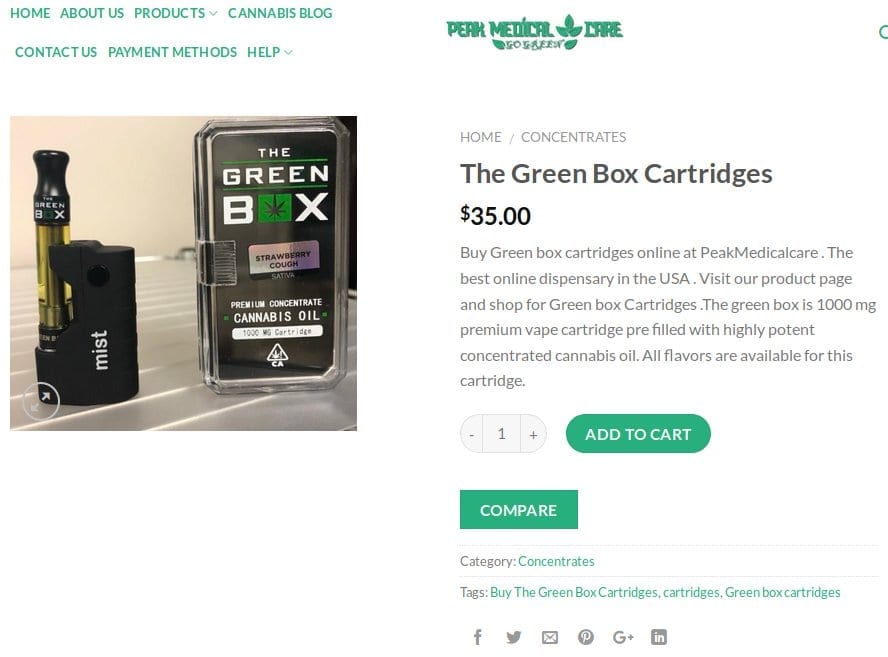 We find no license for Peak Medical Care. When you read their FAQ, it's no surprise why. Screenshot again: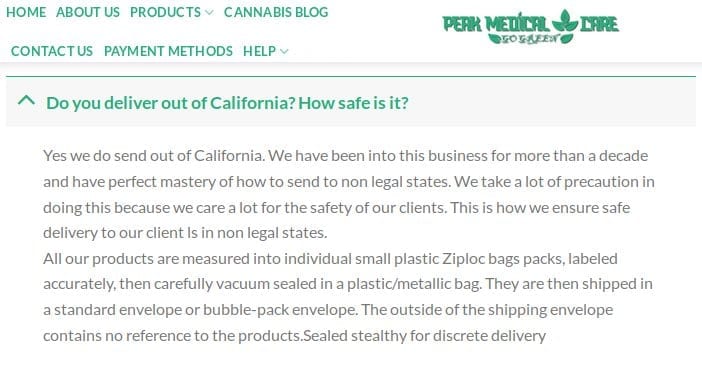 That text is, direct quote:
> "Do you deliver out of California? How safe is it?"

> "Yes we do send out of California. We have been into this business for more than a decade and have perfect mastery of how to send to non legal states. We take a lot of precaution in doing this because we care a lot for the safety of our clients. This is how we ensure safe delivery to our client ls in non legal states."

> "All our products are measured into individual small plastic Ziploc bags packs, labeled accurately, then carefully vacuum sealed in a plastic/metallic bag. They are then shipped in a standard envelope or bubble-pack envelope. The outside of the shipping envelope contains no reference to the products. Sealed stealthy for discrete delivery."
(Note to Peak Medical Care: Disabling right-click = nice try. We also can use Javascript.)
So at this point, this might be an honest site or one like the site we just covered on here after receiving a complaint from somebody getting ripped off. This is the first time we've seen a cross-state shipping offer so boldly printed.
We reached out to Peak Medical Care – their phone number is right on the site – and got a very confused man who (a) said they do not make the Green Box cartridge there, and (b) was far less calm and assured than their website copy would have you believe.
Yelp page here, showing an address for a veterinarian in Chula Vista, with a different zip code from the 92101 displayed on their website. WHOIS says peakmedicalcare.com was created March 10th 2019, far less than the ten years claimed in the FAQ.
Preserved now just in case Peak Medical Care comes up again…
But we digress…
Due credit: Green Box seems to have its act unusually together for a street brand
Look, folks, we try not to be nasty killjoys over here. All we wanted to do was review cannabis products, we had no idea we'd have to turn into a detective agency.
While being careful not to endorse Green Box cartridges because they are unlicensed, unregistered, unregulated, and possibly burned on the counterfeit market already, @blvckmarket710 is hands-down the most impressive black market dealer we've ever seen. He is remarkably open on that Instagram channel.
He's also apparently behind the Blvck carts we were going to blog someday. In case we don't get back to that one, Redditor /u/puggylol wins the DabConnection award for "best comment about a black market cart." Just let puggylol tell you all about it.
Hard at work…
Very hard…
That's a bit much for one guy in a garage, isn't it?
This operation just keeps getting bigger…
The dude posts this in response to people telling him the lab tests are fake. No, we believe that you got an R&D / QA test alright. That's beautiful, print that out for some toilet paper sometime. What we don't see is a California compliance test for Green Box, which is why the lab sheets are all blank under "license" and "address."
THAT is what people call you out on.
"Ain't no garage over here LOL!" That's right, he appears to have access to an extraction lab of some description.
Last but not least, the #greenbox710 hashtag also gives us this scene:
This appears to be one of those sessions at the "Lounge710" we saw top of post. While this lady burns the house down with her performance, we see all around her what appears to be an indoor swapmeet primarily devoted to selling cannabis products off the legal beaten path. Perhaps the performance is only an excuse to call this an entertainment venue in case they get busted.
In conclusion…
Who or whom ever is behind Green Box is one class act. We do not deny that Instagrammer @blvckmarket710 shows off ample evidence of an opulent lifestyle. His Instagram is chock full of Maui beachside retreats, penthouse suites in Las Vegas, and fine dining. He especially loves to post his meals, table after table of rare and exotic delicacies prepared in what appear to be some of the world's finest restaurants. Al Pacino in Scarface should lead such a luxurious lifestyle. Come on and tell us in our forum about this rich lifestyle the rest of us can't afford in this economy.
But you know what @blvckmarket710 is too poor to afford?
A LICENSE!!!