REVIEW OVERVIEW

SUMMARY
Welcome back, vapeheads, and we're going to explore the wide world of Dot Vaporizer, AKA Doteco (there is another company claiming that name for their domain). We will be looking at two very compact cartridge battery designs: the TIK10 and the MGear4. Both of them are the last word in no-frills, economical batteries!
See our video review of the TIK10 and MGear4 here.
Pros:
super cheap!
super compact!
good airflow and flavor
Cons:
Recommendations: I guess if you're going for the micro-battery market exclusively, you're doing everything right!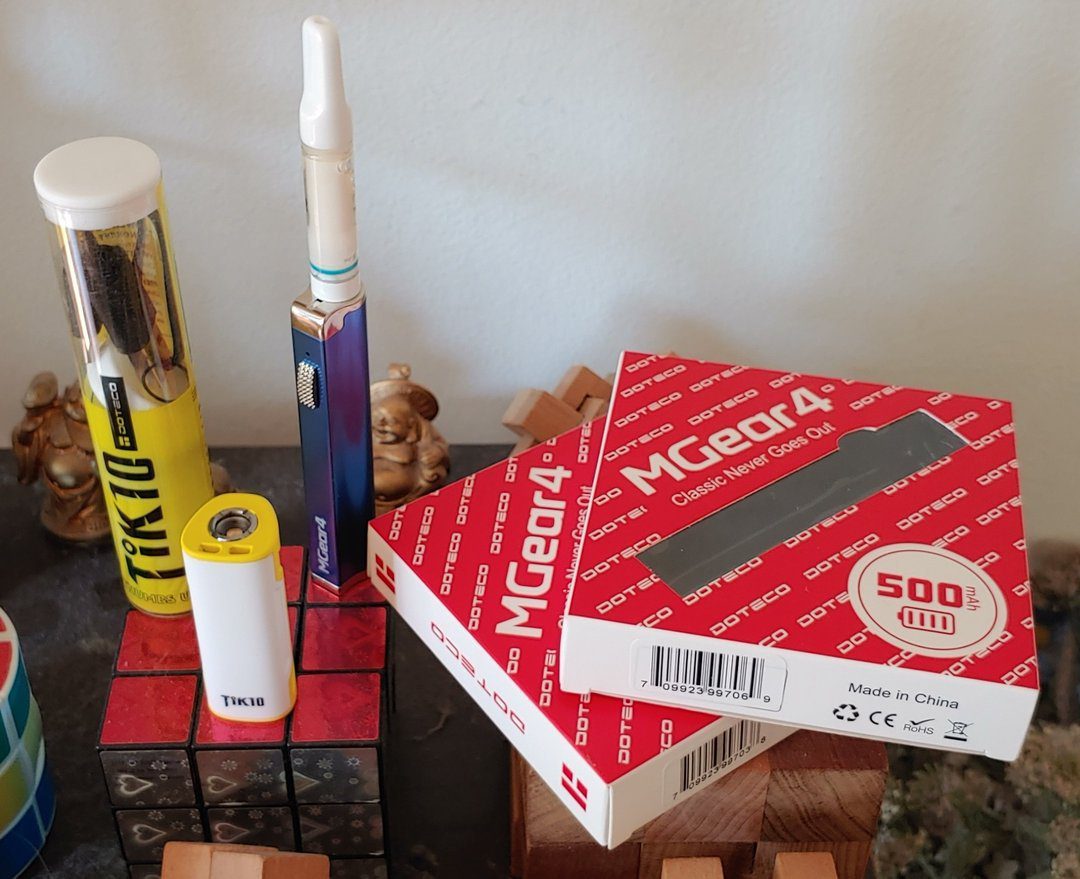 The TIK10 and MGear4 are the last word in compact design
We have seen the vape market evolve, and it's been exciting to cover this industry as it develops. We have also seen a consumer push for smaller, more discrete batteries (and hardware in general). Doteco has responded to this demand with an amazingly micro design, probably the most stripped-down essential battery you can get.
Both batteries are simple to use:
5x click to turn on
3x click to change voltage
4 voltage setting ranges from 2.7 to 4.2
x1 click and hold to draw
automatic shut-off
Both batteries also work the same way with voltage settings – green, blue, yellow, and red LEDs to indicate voltage. I find they work fine at any voltage, producing thick clouds from easy airflow.
The thing that sets the TIK10 and MGear4 apart are their miniature scale. Despite both working with 510 threaded vape cartridges, they are the smallest possible form factor you could get. The TIK10 is thumb-sized and the MGear4 is finger sized. The MGear4 has a basic metallic design and a shape like a pen, while the squat TIK10 is so small that they include a lanyard with it so it doesn't get lost.
The TIK10 is 400mAh, while the MGear4 is 500 mAh.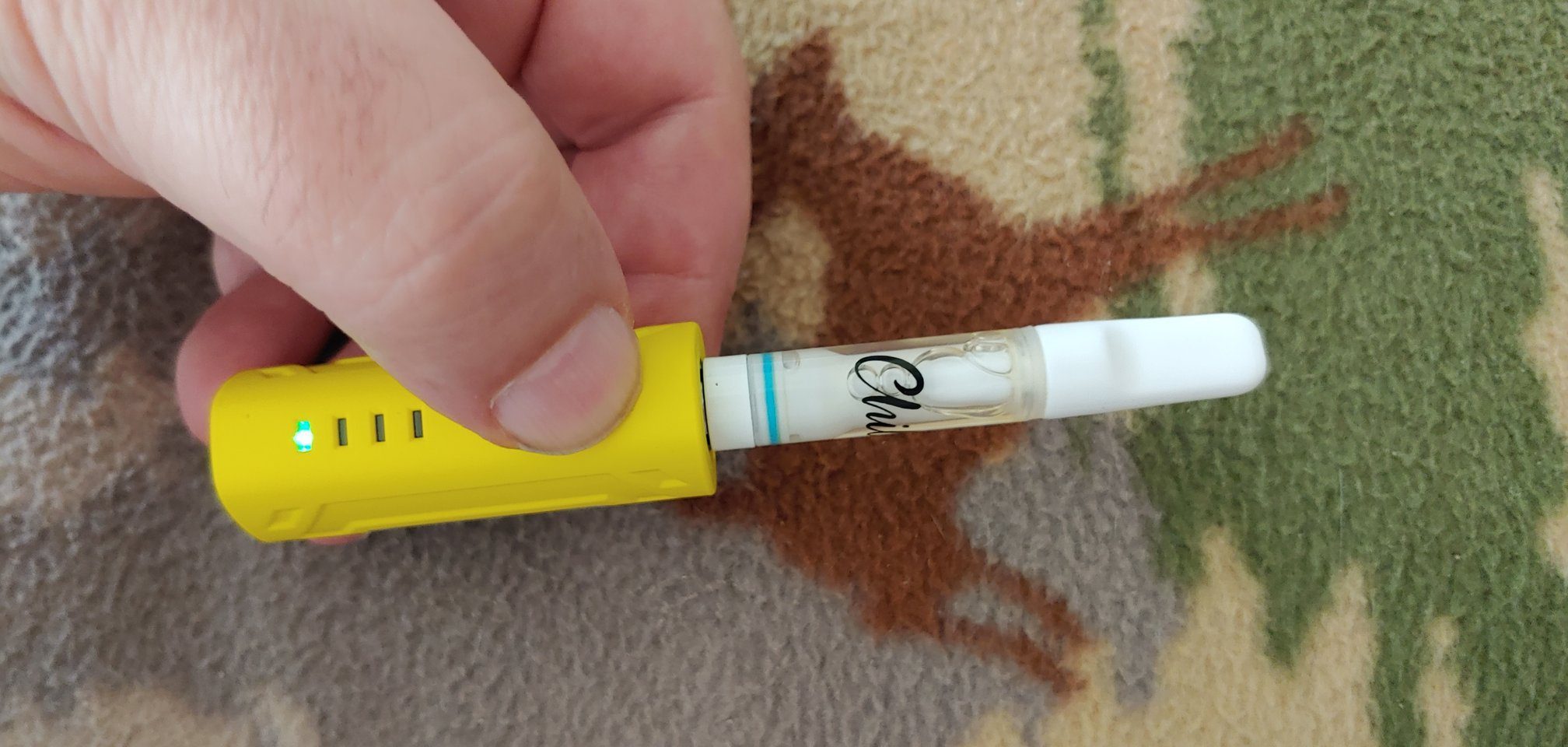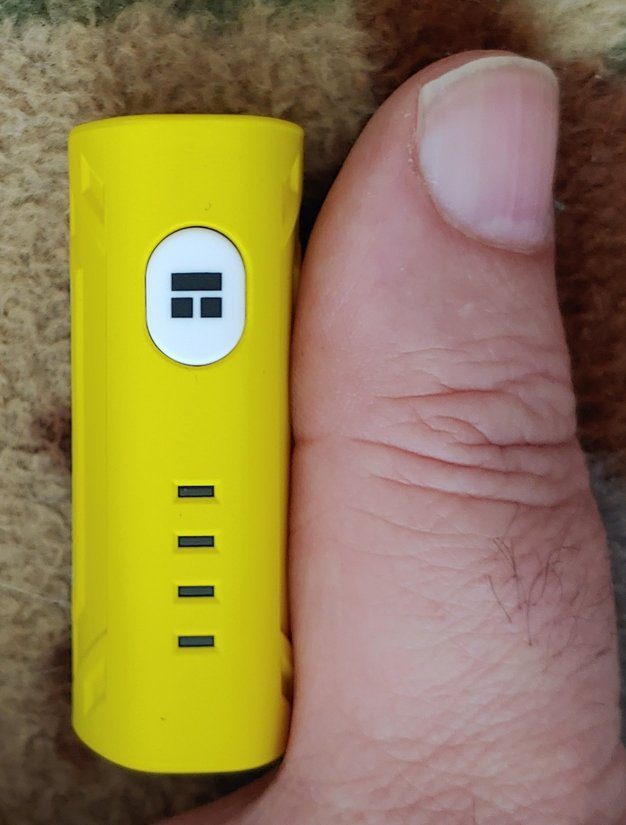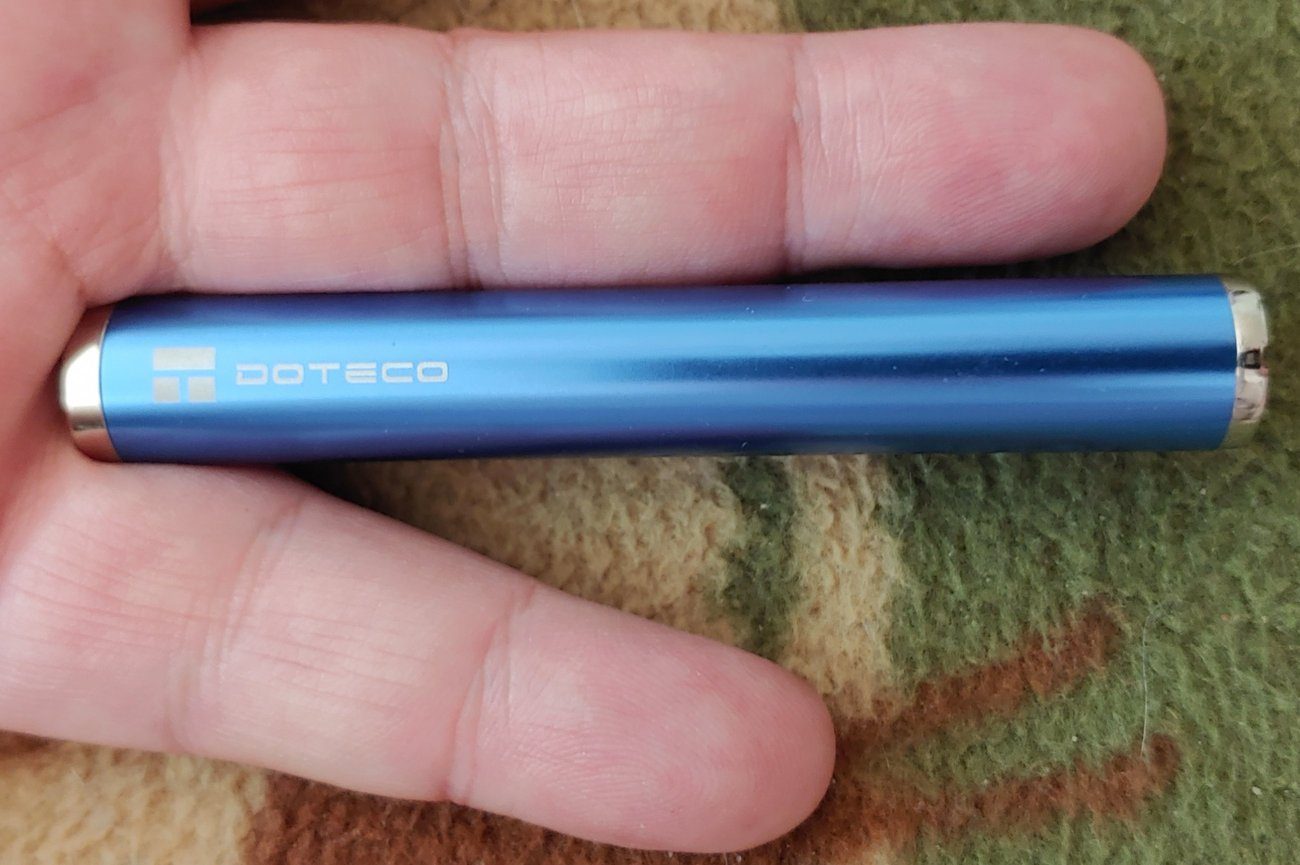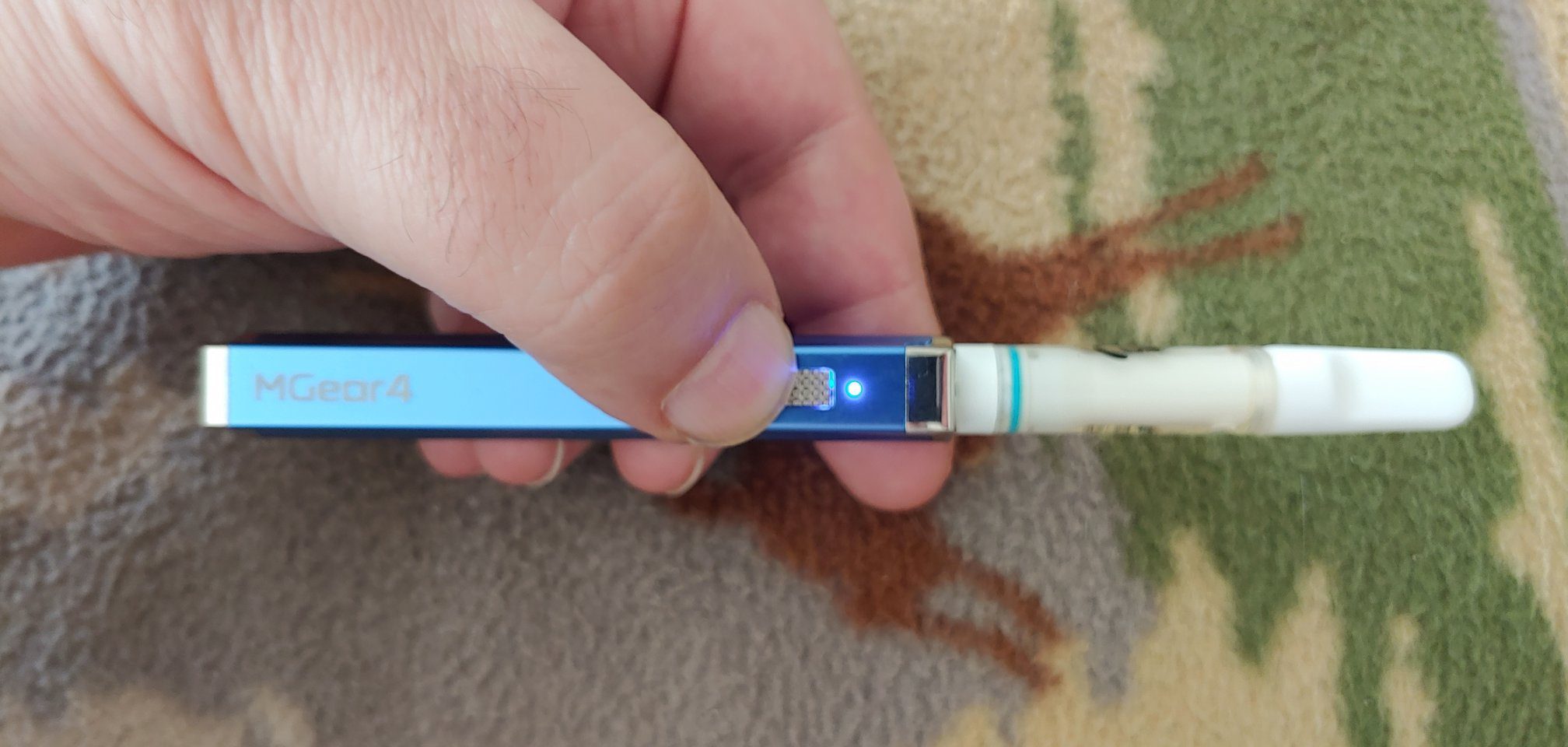 No frills design is very efficient
We're just about done! The batteries come with a USB charging cable. The packaging is dime-store cheap boxes or tubes, respectively. However, these products are aimed at the most basic user who cares about nothing but having a way to vape cartridges.
I kind of favor the TIK10, which has a nice pan-Asian aesthetic design that reminds me of Tamogochi keychains. In fact, a keychain would be a good accessory for it. I am temporarily using it as my daily vape battery just to see how long it lasts. Both batteries also charge quickly and last for a good many hits. But there is no room for fancy digital read-outs or extended features, and there's no protection for the cartridge itself.
With all that said, they did manage to cover all the bases for an efficient micro-battery. These batteries are very pocket-friendly, easily fitting into your hand for discrete vaping on the go. Both of them also stand flat on their ends, so you can keep the cartridge attached and store it upright.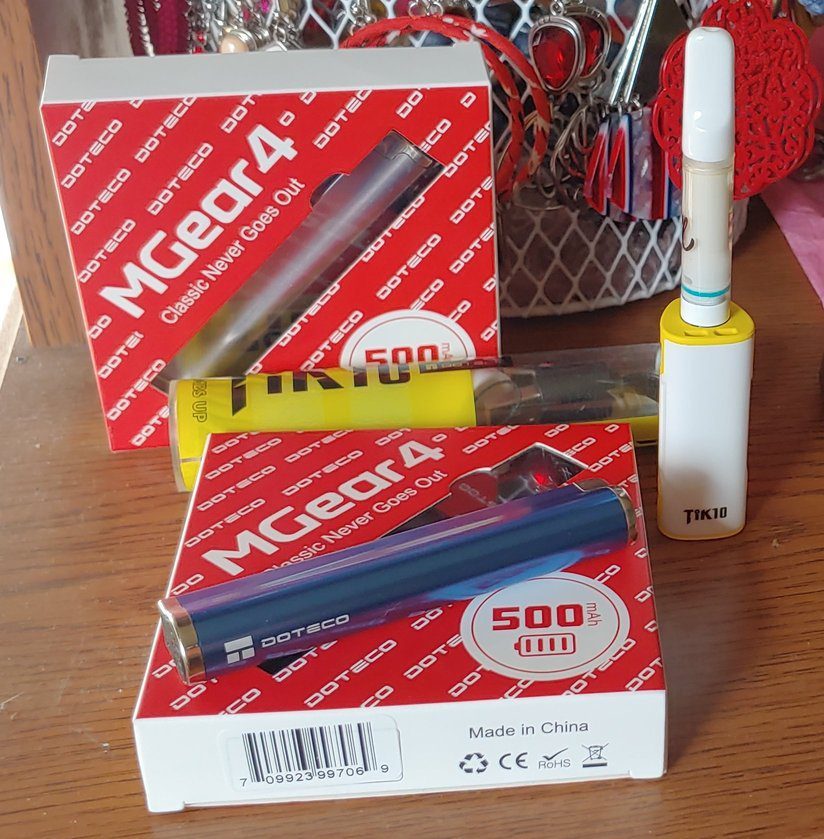 Rock-bottom economy
The TIK10 MSRP is $17.99. The MGear4 MSRP is $19.99.
Have you ever seen a vape cartridge battery for less than $20? We can't find any that beat this price. We're sure some of you thrifty shoppers out there will appreciate this wallet-friendly option, even just for a back-up battery to your main rig.
We're running out of stuff to even say about these, since they are so compact. Those of you who are spoiled for features might want to look elsewhere for fancier batteries. But if you are looking for ruthless efficiency at a rock-bottom price, the TIK10 or the MGear4 fit the bill.
Those links again are for the TIK10 and the MGear4.
Credit to another Dab Connection staff pet, Riddle, who graciously posed with the product.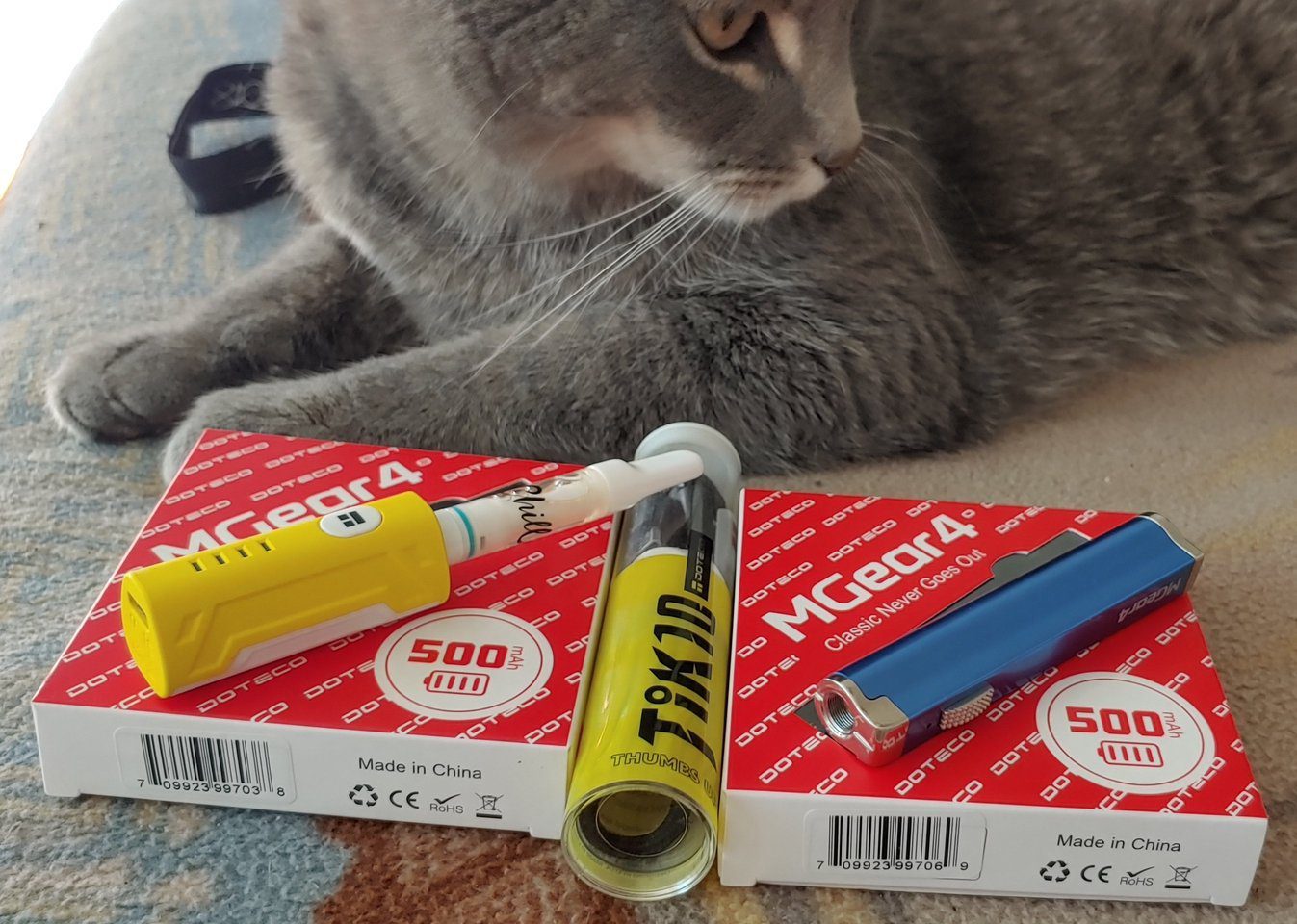 Readers, share your thoughts on Doteco, batteries, or vaping, here in the comments or in our forum.