REVIEW OVERVIEW

SUMMARY
What's up hash heads?! Today we're gonna do a deep dive on Real Deal Resin, based out of Mendocino, California.
Check out our video review of the Real Deal Resin here.
Pros:
Very affordable
Each strain is very terpy and flavorful
Handles higher temps (550F) well without burning
Quite a solid potency

Super easy to open the jar
Very shelf-stable
Cons:
Products can be a tiny bit dry sometimes
Recommendations: If you have non-stick, powder-free latex gloves, you can use your thumb to press down the rosin glob in the jar and flatten it out for easier portioning. Otherwise, I find myself taking fat globs if I don't watch it!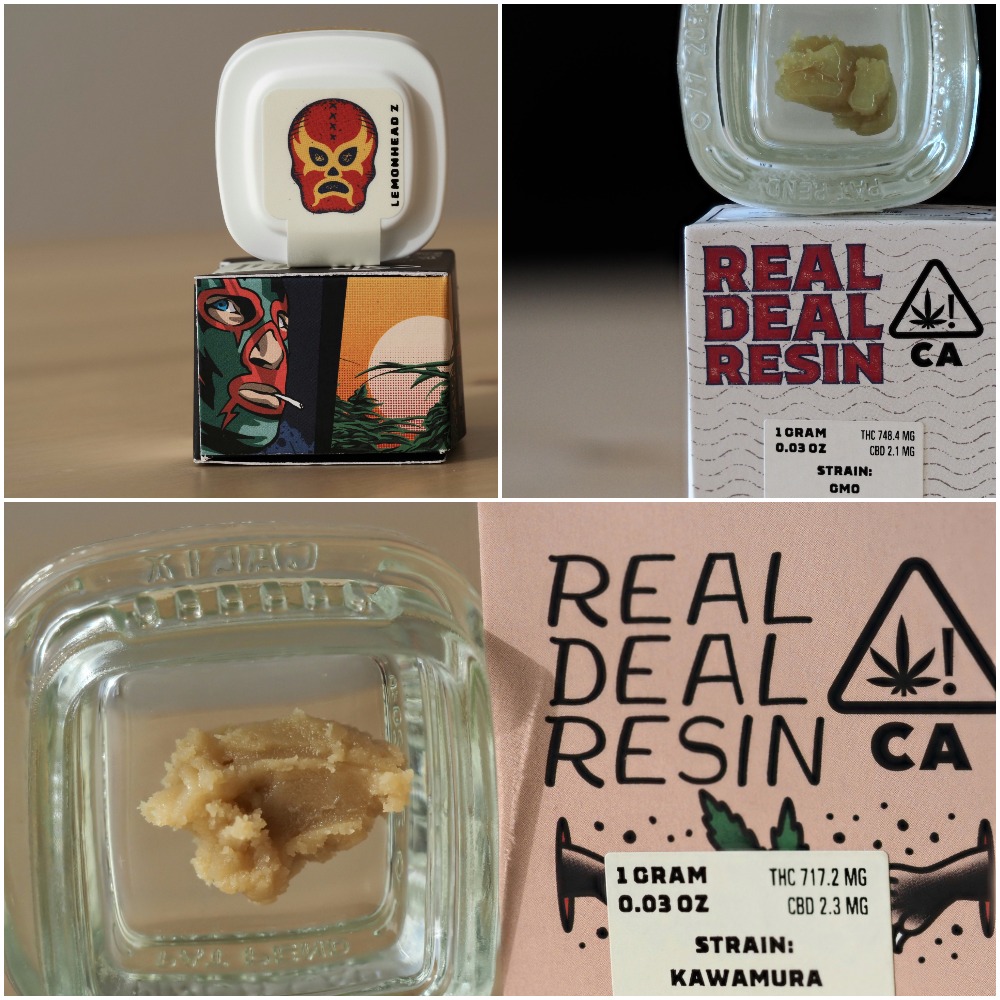 Dreams of smoking good weed
Founders Dustin & Sam originally hail from Pittsburgh, PA, but decided to move to California to "pursue their dreams of smoking good weed" and working with Cannabis. 
Dustin made the jump out to California as a senior in college, coming out for a summer to work on a farm to learn the trade. He ended up never leaving and the rest is resin. Sam and Jacob joined him later on. 
They currently offer live rosin concentrate and rosin-infused gummies in select dispensaries throughout California. 
This particular review will be focusing on their line of live rosin concentrate. Up on the review block are 3 strains; Lemonhead Z, Kawamura, and GMO.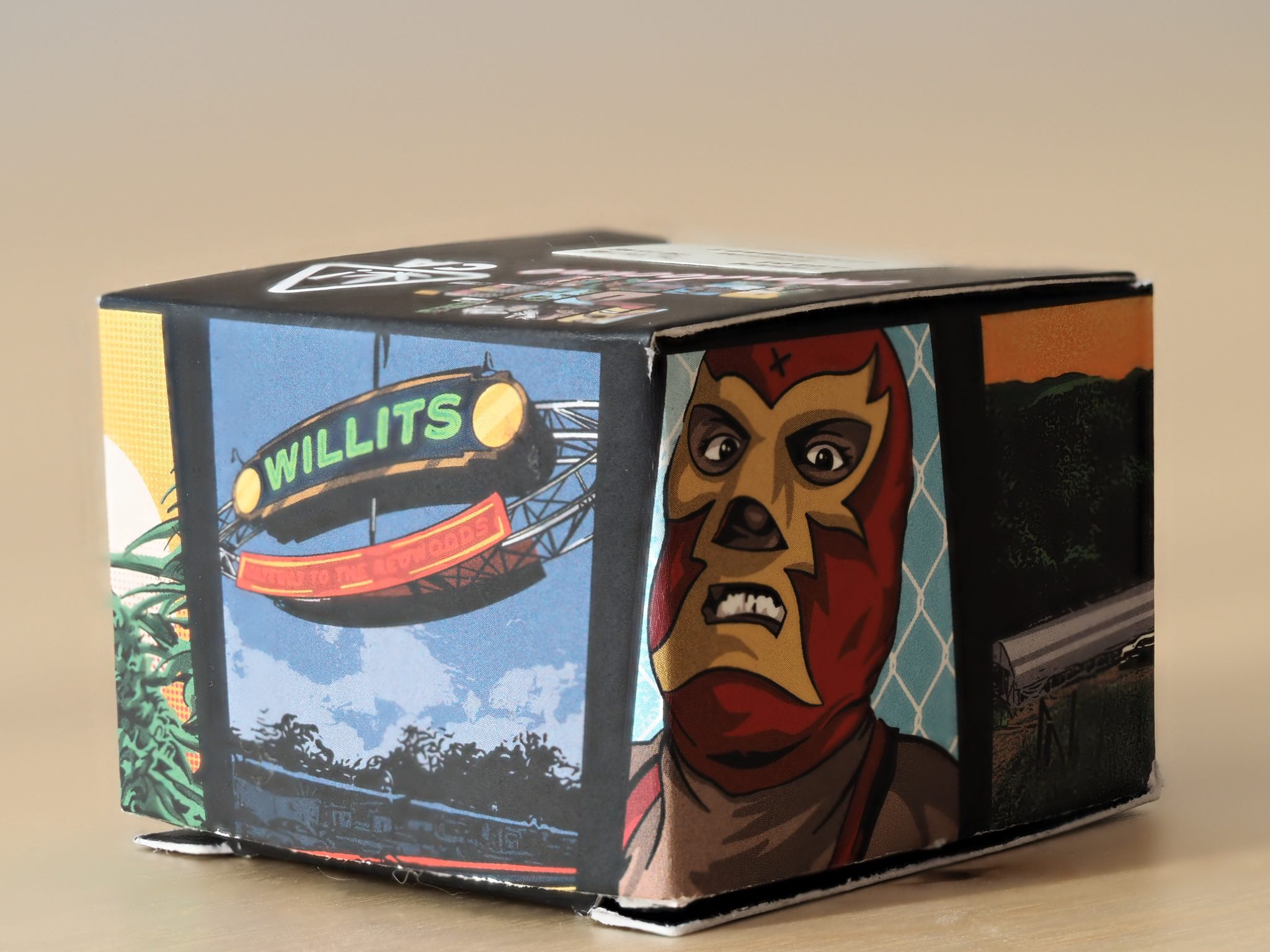 Great look of the brand Real Deal
First is to say I absolutely love the look they're going for with their brand. To quote the founders, they're trying to create an "experience – a sense of happiness and nostalgia". This is why they use a lot of retro looks for their logos, Instagram, meme content, merch, etc. They're taking inspiration from sports, 90s wrestling, and pop culture while putting their own unique twist on it.
For example, you'll find Grand Theft Auto-inspired graphics, traditional American style tattoo art, and Mexican Luchador culture on their white, black, and / or tan boxes. They have strain names inspired by cult classics such as Pulp Fiction, sports celebs, and more!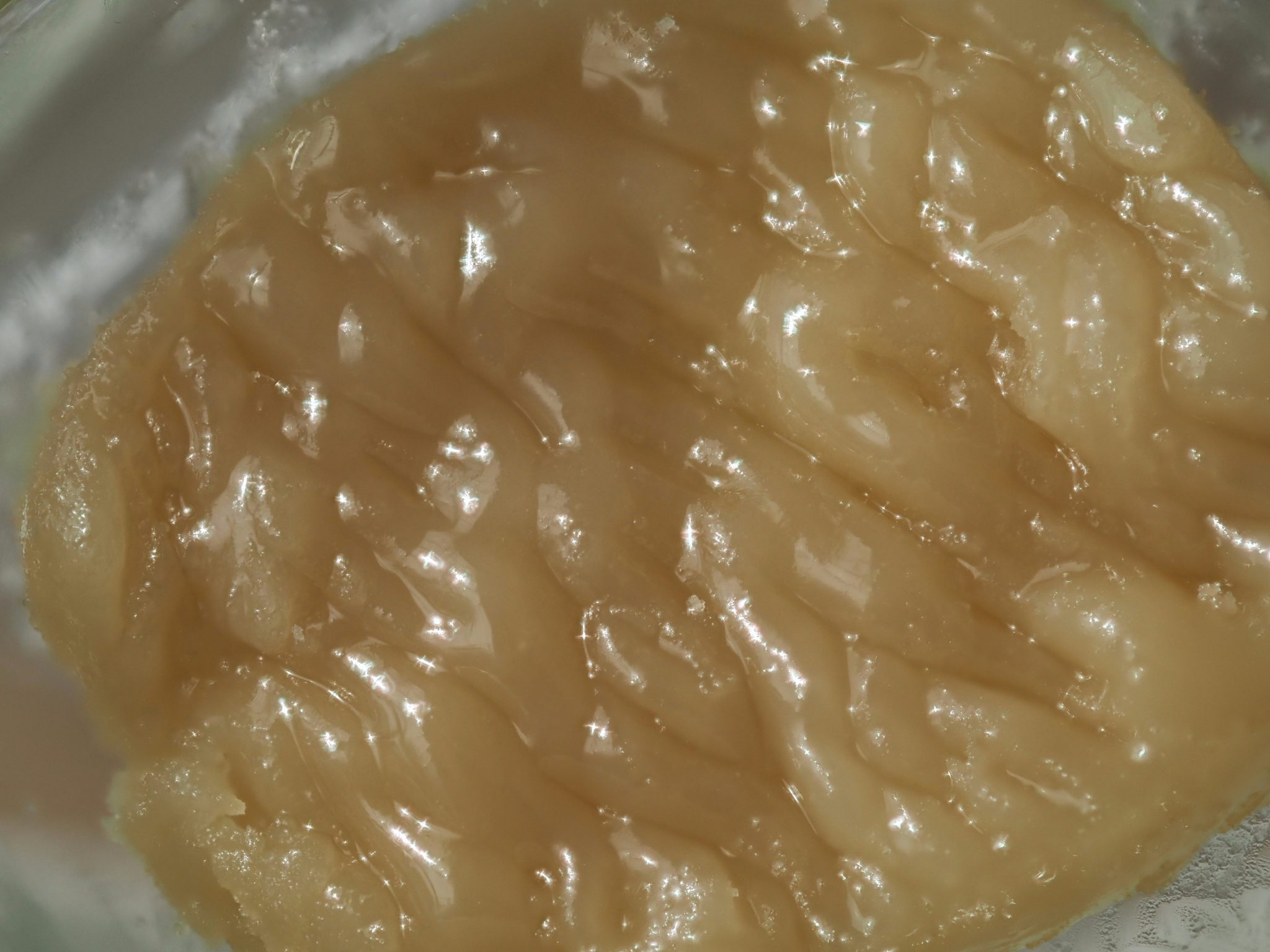 Lemonhead Z
First up is Real Deal Lemonhead Z, a cross of Lemonhead OG and Zkittlez. This strain is initially very bright and focused with a creative lean, thanks to its C4 x OG Kush parents. This is followed by a fuzzy body sensation thanks to the Zkittlez. 
The smell on this is straight-up lemon, citrus, candy sweet with some earthy og in the mix. The flavor is pure Lemonhead candy, with that bright, sharp, bitter lemon citrus and candy-sweet I love so much. The flavor here really is spot on.
I like to break my review down into temperature profiles. I've found that each one unlocks various nuances and hidden flavors. (Everything is in degrees Fahrenheit).
💙(490) Taste like how Lemoncello smells. Need to pump up the temp to break it down more. Unlock more complex flavors.
💚 (510) Starting to taste a lot more of that lemon head candy flavor, some earthy effects, and some Zkittlez sweetness.
 ♥️ (530) To quote MC Chris – "I want candy, bubblegum, and taffy". Tastes a lot like Lemonhead candy, with a sweet citrus finish that coats your mouth at this temp.
🤍 (550) There she is! That bright, almost chemical lemon citrus just coats every nook and cranny of your mouth. The finish is sweet, juicy citrus and OG earth. My breath smells like I've been eating lemon peel after the fact.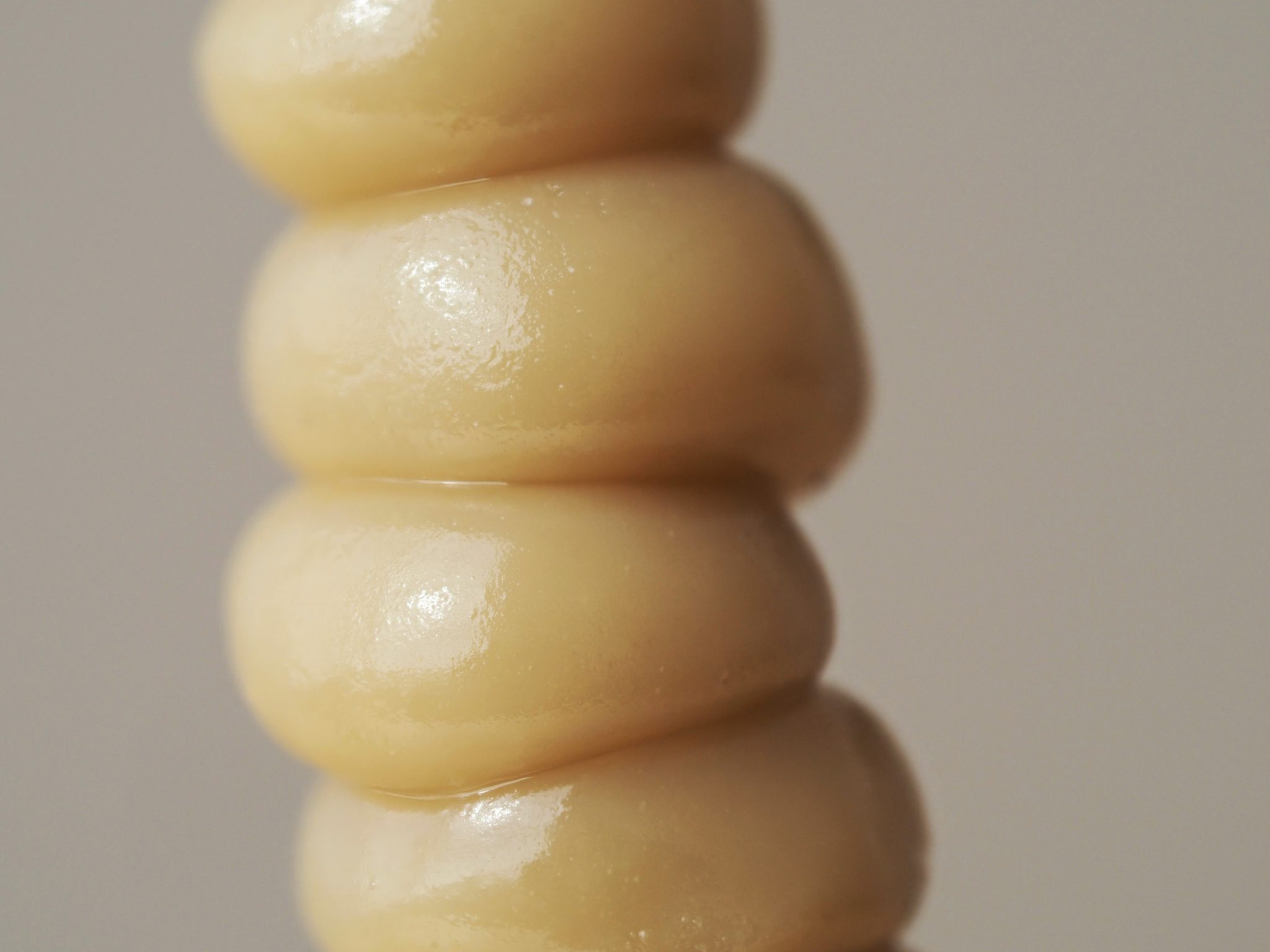 Kawamura
Next up is Real Deal Kawamura, a cross of Kush Mints and Ice Cream Cake. This one, named for a Japanese Steakhouse, has a meaty, savory smell. The flavor is much like a steak cooked in butter and garlic. Reminds me a lot of the strain Meat Breath. This is more of an even hybrid in my opinion that the more Sativa-leaning Lemonhead Z. Its effects are more subtle, with some slight relaxation and a chill mental space with a happy, euphoric twist. 
💙 (490) Wisps of gas, umami, and a sweet creamy finish.
💚 (510) Starting to get more 'meaty' at this temp, but still quite light in that regard. Getting more of a gas/rich flavor followed by a creamy nutty finish.
 ♥️ (530) This is where I start to get that rich, cooked-in-butter-and-garlic umami flavor that I can only describe as 'meat-like'. 
🤍 (550) The perfect temp for the perfect steak flavor. Some slight caramelization, or char-like flavor, but in the best way possible; like hardwood smoked bacon. Rich gas and garlic mod notes and that sweet buttery finish. This stuff made my mouth drool on the first dab. I don't even eat steak like that!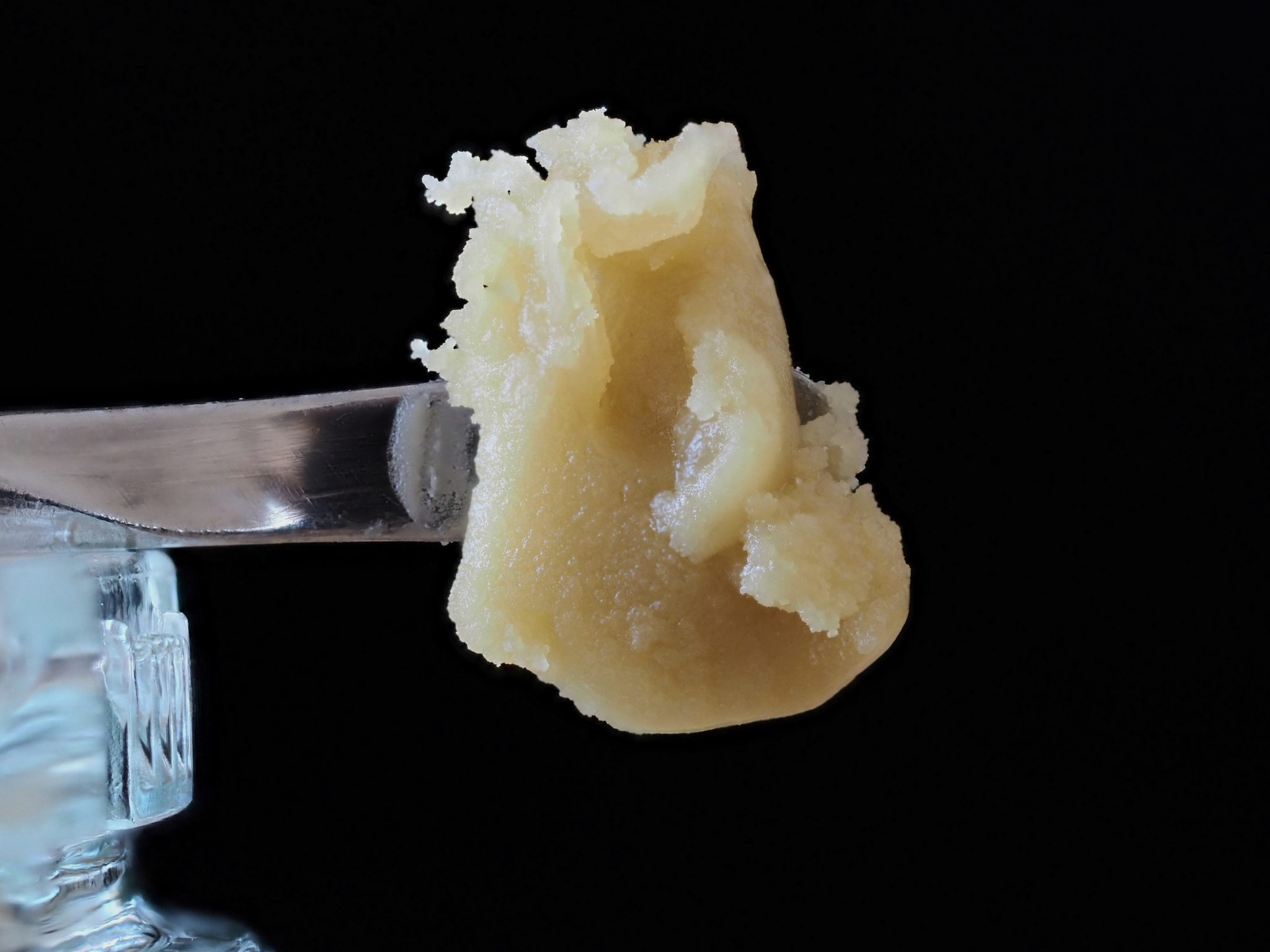 GMO aka Garlic Cookies
Last but most certainly not least is the heavy-hitting Indica-leaning hybrid, Real Deal GMO aka Garlic Cookies, a hybrid of Chemdawg and Girl Scout Cookies. This strain is so funky that I could smell it through the jar. Pure funky garlic and fresh chopped green onion. Haven't really gotten much of the latter before. Normally it's a more limonene-heavy scent. This is interesting and delightful.
The flavor is rich garlic with some gaseous funky oomph behind it, followed by subtle notes of chopped and pan-fried green onion. 
Heady from the start, this settles into your chest and limbs, making them heavy. Your head stays floaty though, if not a bit foggy, leaving you in blissful comfort. Can be a bit derp-inducing in high amounts. Use caution during the day if you're not a heavy GMO head. She's one of the punchier strains I've reviewed. Excellent for pain relief for my destroyed lower back, and makes an excellent nightcap.
💙 (490) Starts out as subtle young garlic or spring onion. 
💚 (510) Garlic gains traction here and starts standing out more. More gaseous, with a more onion finish. 
 ♥️ (530) Very funky forward that morphs to garlic and fried onion kind of flavor. Yum.
🤍 (550) Starts out fine. Nice big garlic terps but the finish get spicy really fast. She burns the back of the throat a wee bit towards the end of the dab session. This is pretty normal for GMO strains in my opinion. Usually, the Limonene finish gets picante.
Concluding the review
Bottom line, if you're looking to make the jump from solvent-based concentrates to solventless, Real Deal Resin is an excellent place to start. With an affordable price range vs many of their competitors, it's easy to dip a toe into the hashy depths of solventless extracts without hurting the wallet. With huge flavor, excellent potency, and staying power this brand is one of my favorites. 
Have you tried the Real Deal Resin? Let us know in the comments or on our forum.