REVIEW OVERVIEW

SUMMARY
What's up tokers and smokers! I got another review for you all today. Some gummy CBD bears from Green Roads. These are their extra strength ones, with each gummy being 25mg. At 30 Relax Bears gummies, this totals a whopping 750mg of CBD!
Check out our video review of the Relax Bears here.
Let's dive into the review, shall we?
Pros:
The product doesn't stick together, even in the heat.
Nice texture, not overly chewy, but not soft either.
Great flavor choices, especially the lemon.
Cons:
As a CBD isolate product it can be hard to gauge the effects.
Bitter aftertaste, likely a result of the CBD isolate
Recommendations: It would be nice to see a broad spectrum gummy with CBD, CBG, and CBN.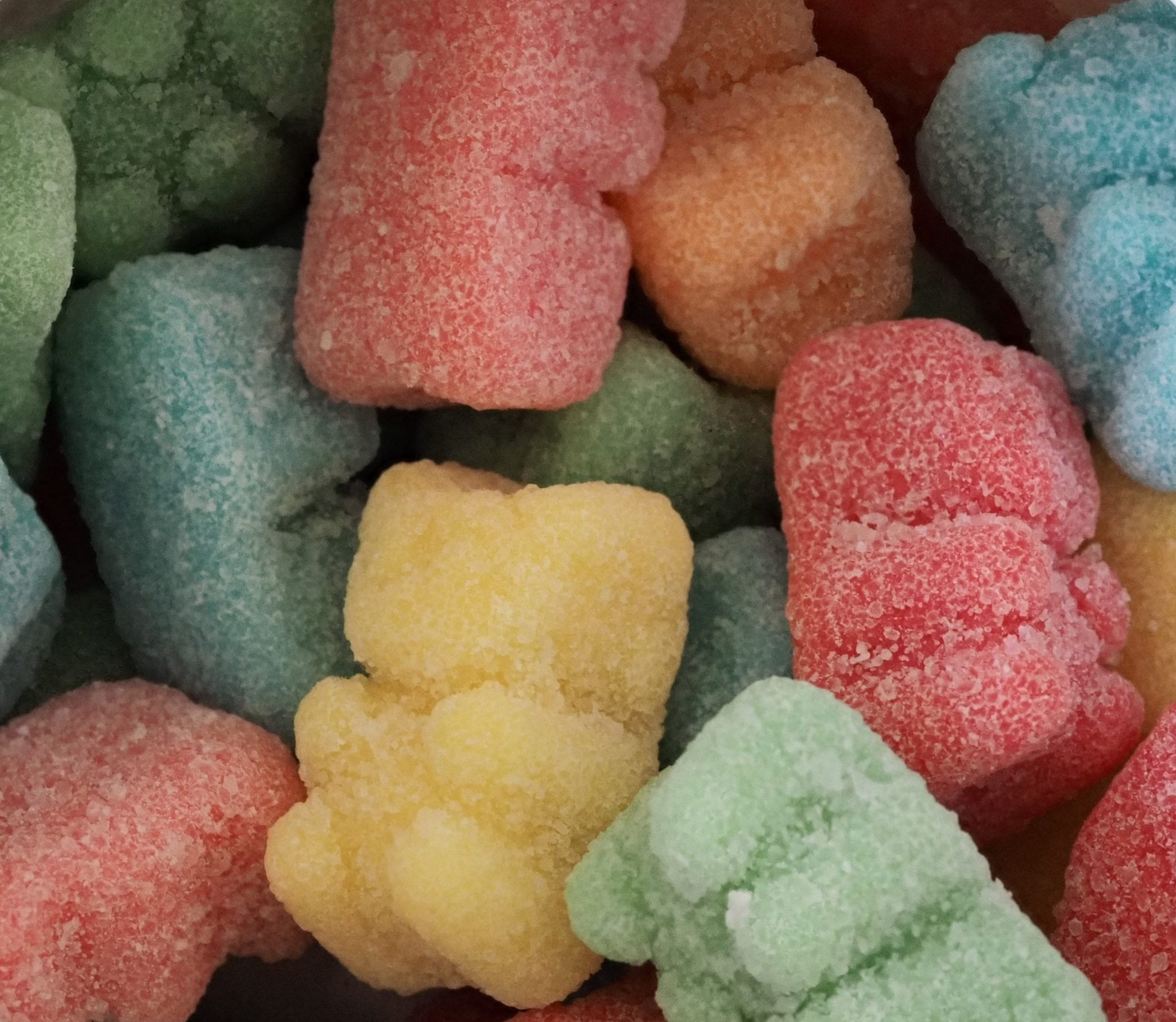 5 Flavors – Lemon seems to be the best one
These cute little gummy bears come in 5 flavors; Blue Raspberry, Lemon, Cherry, Green Apple, and Orange. I found the Lemon to be the standout flavor. All the other ones tasted good, just not as good. That being said, there was a very distinct bitter after flavor, which I assume is the CBD isolate. As mentioned above, they're made with 100 percent CBD isolate and contain no THC whatsoever.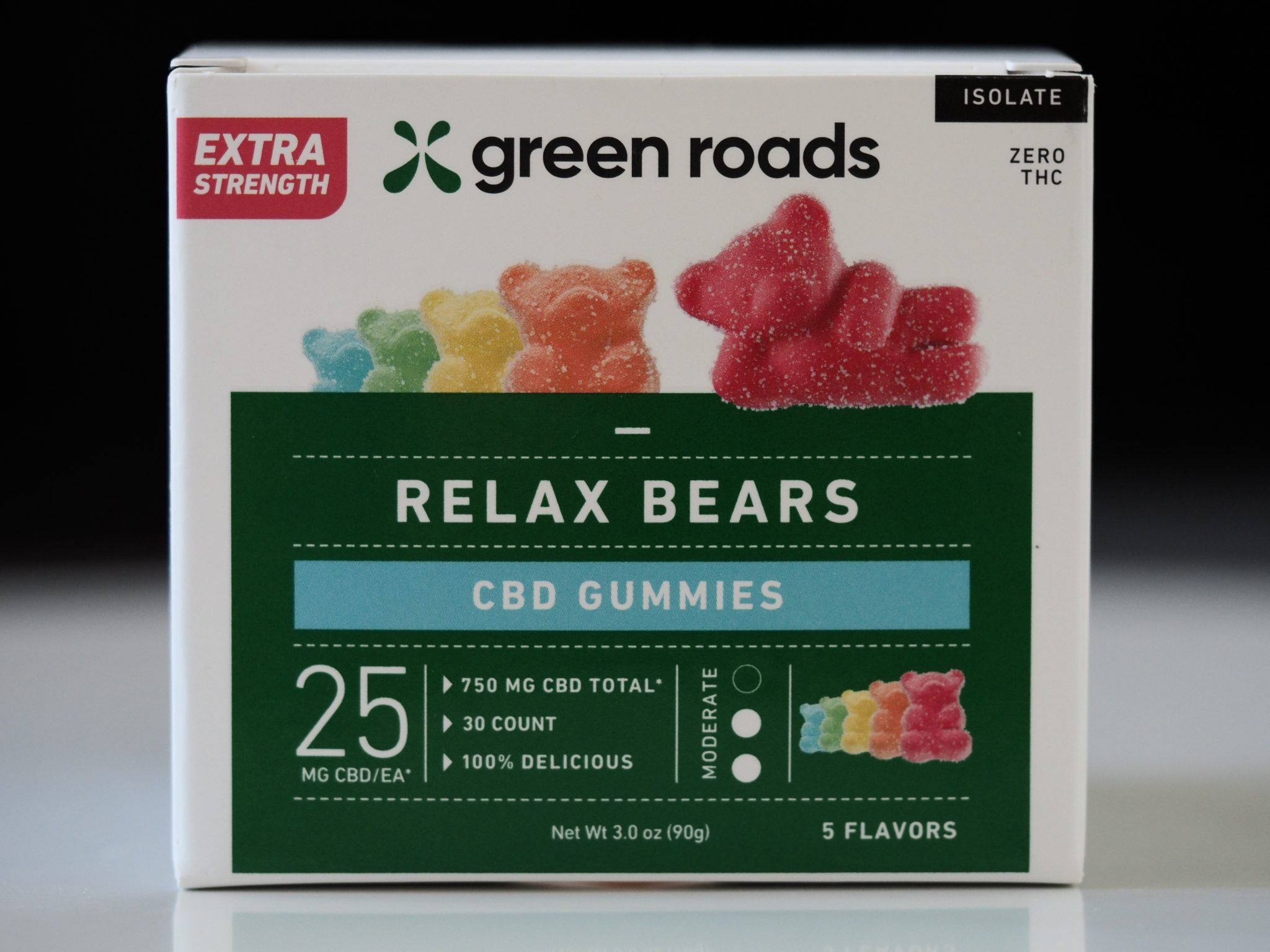 Pharmacist Formulated
These are interesting in that they have a 'Pharmacist Formulated' stamp on the packaging. As it turns out, all their products do! Their co-founder and CEO, Laura Fuentes has spent over 20 years as a licensed Compounding Pharmacist. These specialize in customizing medicine for each patient vs one size fits all doses. They went on to co-found Green Roads with the mission to bring a clean product to market via improved quality standards, testing, and transparency.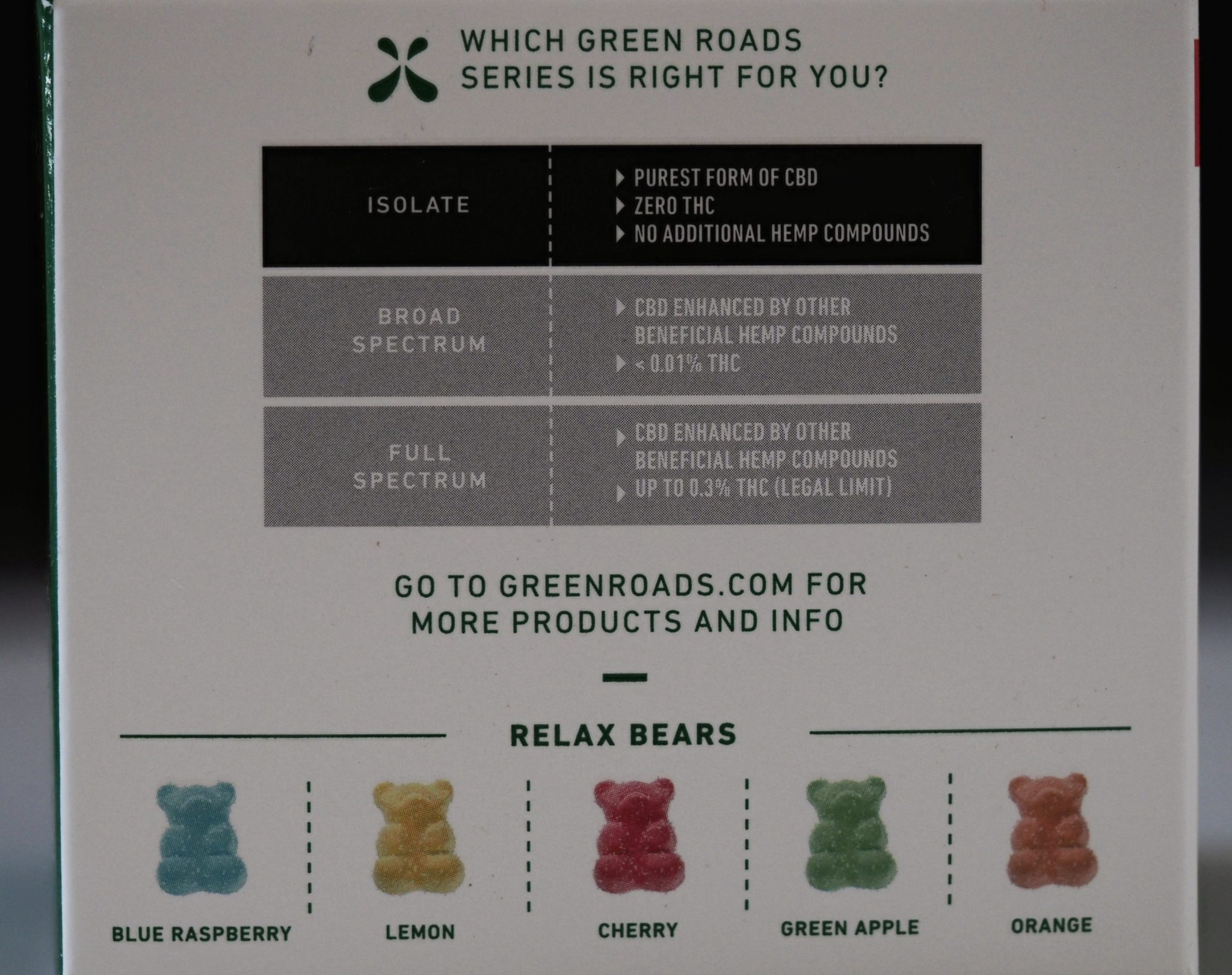 Not that strong for veteran consumers
As far as effects go, it's hard to be objective when dealing with pure CBD edibles in my experience. I will say that I slept pretty well after eating about 300-350mg in a sitting earlier in the day. My joint pain and internal inflammation were greatly reduced as well. I didn't feel much more than that though. Maybe someone with a lower edible threshold would benefit more from these individually, but I only got two doses out of this. Not a complaint, just a statement of fact. All in all, these were tasty and had a bright, cheerful presentation. Nice, legible packaging and an easy-open container. Effects were mild, but I went into this expecting not to feel anything at all!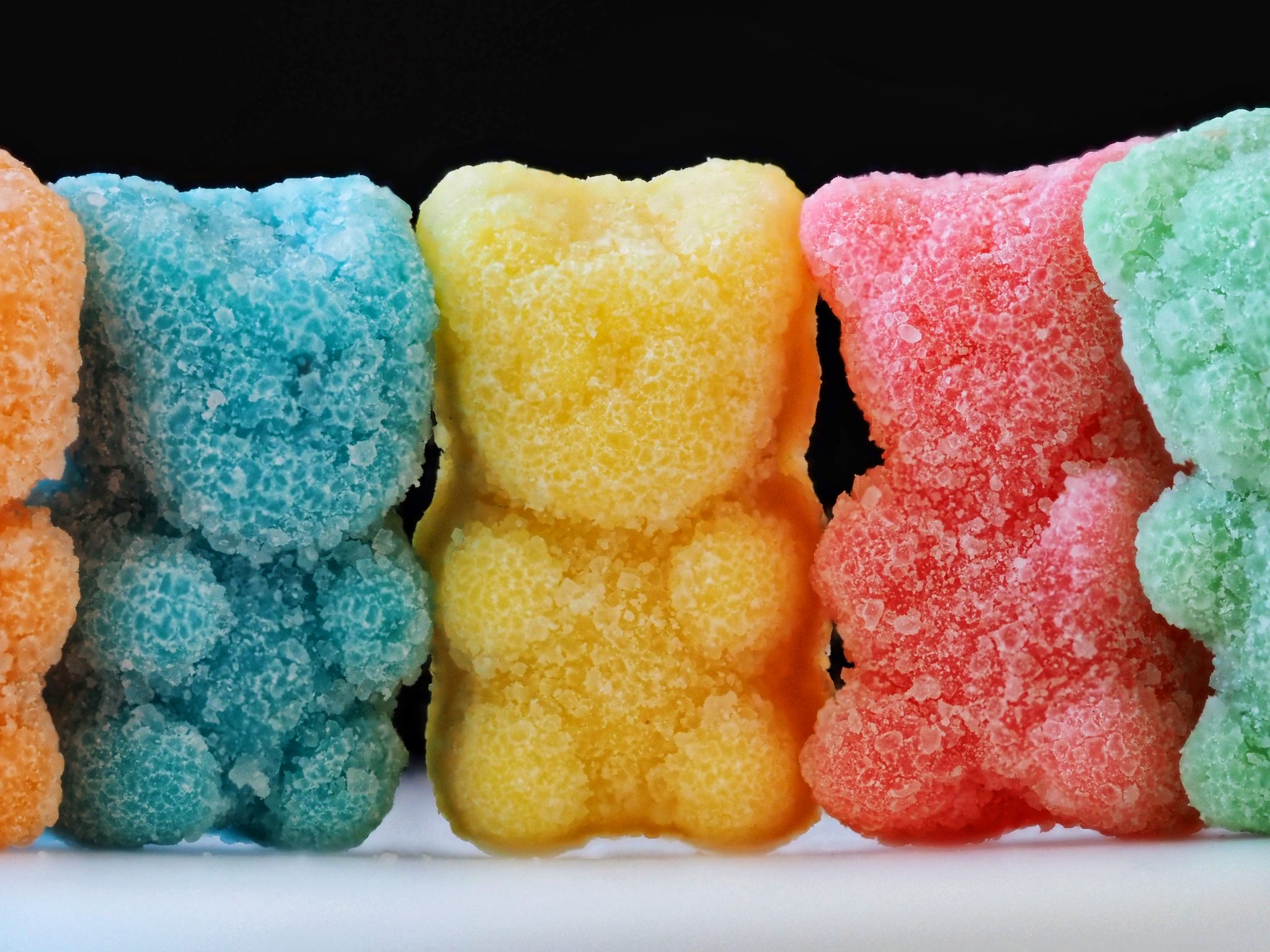 Concluding this review
These little gummies were an interesting review product. Loved the bright, flavorful gummy bear presentation! These had a nice gummy chew, and decent flavor overall. Could have found a way to mask the bitterness of the CBD isolate, but I understand. It's a fine line between making a health-conscious gummy and one loaded with sugars and artificial stuff. These were sweet but not overly so. 
You can find out more about Green Roads products here.
What's your experience with edibles? Let us know in the comments or on our forum.