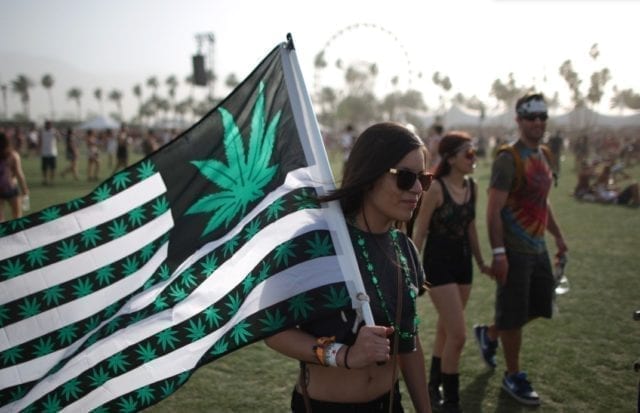 Music festivals and smoking pot go together like macaroni and cheese. There's day-long music, sunshine, fun costumes and an array of delicious food stands to amuse you. Despite the recent legalization of recreational marijuana for over 21's in California, Coachella organizers are sticking to their guns. So, no – you still aren't allowed to blaze up during that long awaited sunset performance.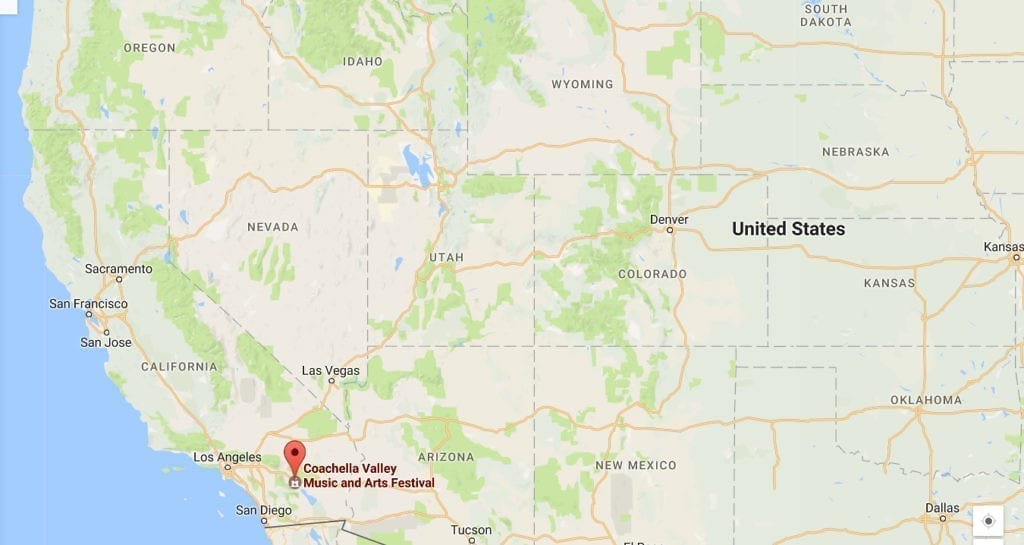 What Does The Law Say?
New state law allows adults over 21 to smoke marijuana on private property, and possess about an ounce of weed. The question remains – can you smoke weed at Coachella, a music and arts Festival being held on private property? Still, the answer is no.
Proposition 64 was passed by California voters in November 2016. This means adults over 21 can smoke recreational marijuana, in the privacy of their homes. Smoking weed in public places was not legalized, to the disappointment of many. Purchasing recreational pot probably won't be legal until 2018, depending on what the Trump administration decides.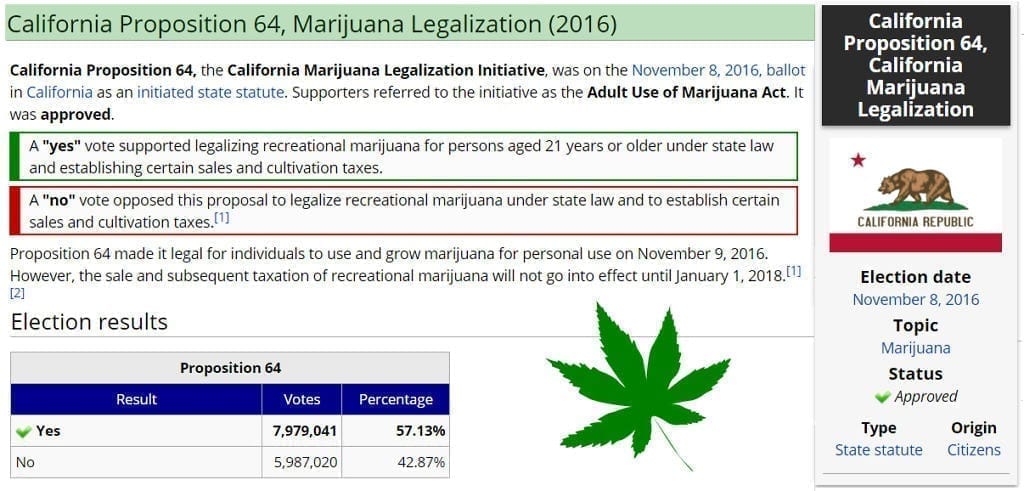 Coachella is held at the Empire Polo Club in Indio, California. Though technically on private property, bringing weed inside is against policies set by concert promoter Goldenvoice.
According to The Press Enterprise, Indio police Sgt. Dan Marshall explains; "The promoter has a standing right to the property, and they can determine what can and cannot be brought onto the premises."
What Does Coachella Say?
Medical marijuana has been legal in California for years, but it's still banned inside the grounds of Coachella Music and Arts Festival. Coachella.com states that only some medical prescriptions are OK, and that doesn't include the green stuff. If medical marijuana patients can't even get away with bringing a stash, nobody can.

One question on the website's FAQ page reads;
"I have a medical marijuana card and need to medicate daily…cool?"
The answer?
"Sorry, bro. Medical marijuana cards are not valid at the Coachella Music and Arts Festival. Even in 2017 and beyond. If that changes so will this answer."
Security places 'amnesty boxes' at the entrance. This gives festivalgoers the chance to ditch their goods at the door before entry – no questions asked.
What If I Do Bring Weed?
There will be some rule-breakers, who will choose to ignore festival policies. Guests attempting to sneak in a supply could have their wristbands cut, or get arrested.
According to the Desert Sun, there were 109 arrests for possessing a controlled substance at Coachella in 2015, which includes marijuana. Last year in 2016, there were 143 arrests for the same thing. Most were misdemeanor offenses. You and your friends sharing a joint is not a big concern. Police tend to be after the people who are there to sell. Possession of a controlled substance for sale, is a felony.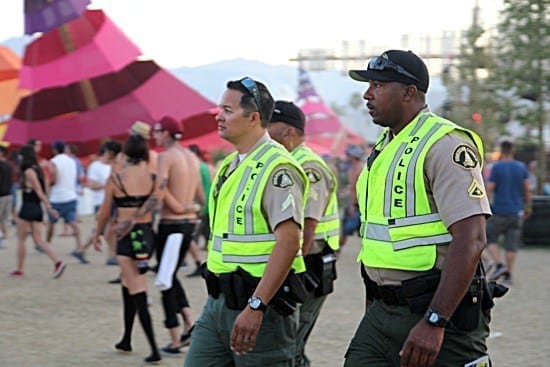 If you're planning to hop outside of festival grounds and head to a dispensary, you better get Uber ready. There's not much for choice around the area, and walking for hours in the sun isn't fun when you're missing your favorite band.
Weedmaps Oasis?
According to TMZ, Weedmaps could save the day! If you're not into breaking rules or sneaking in a stash, this might be your answer.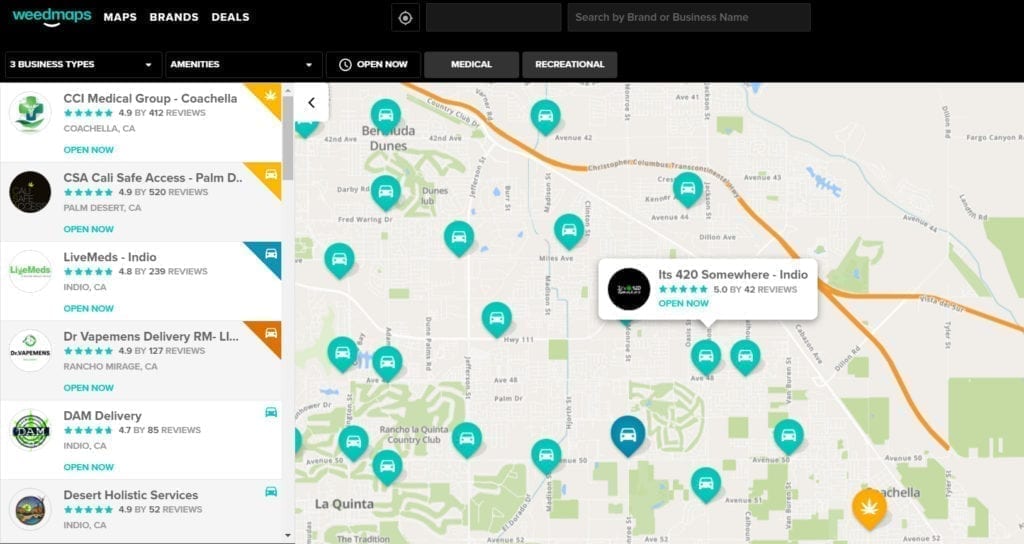 The popular "Yelp of marijuana dispensaries" is planning to open a "Marijuana Oasis" six miles outside the Coachella festival grounds. WeedMaps has teamed with marketing firm Talent Resources to provide VIP guests with completely legal access to the "kindest bud in Cali."
The 'oasis' will consist of a greenhouse, grow houses, and multiple areas offering a variety of ways to enjoy marijuana. There will be smoking, vaping, and edibles for all.
There will be no purchases within the complex. Consumers will be 'given' pot goodies for free. GenX, Brass Knuckle and West Coast Cure will be the stars of this magical event.
The catch? The event is for VIP guests only. Regular attendees? You'll have to go the extra mile and use normal old Weedmaps and an Uber.
Legal Drama?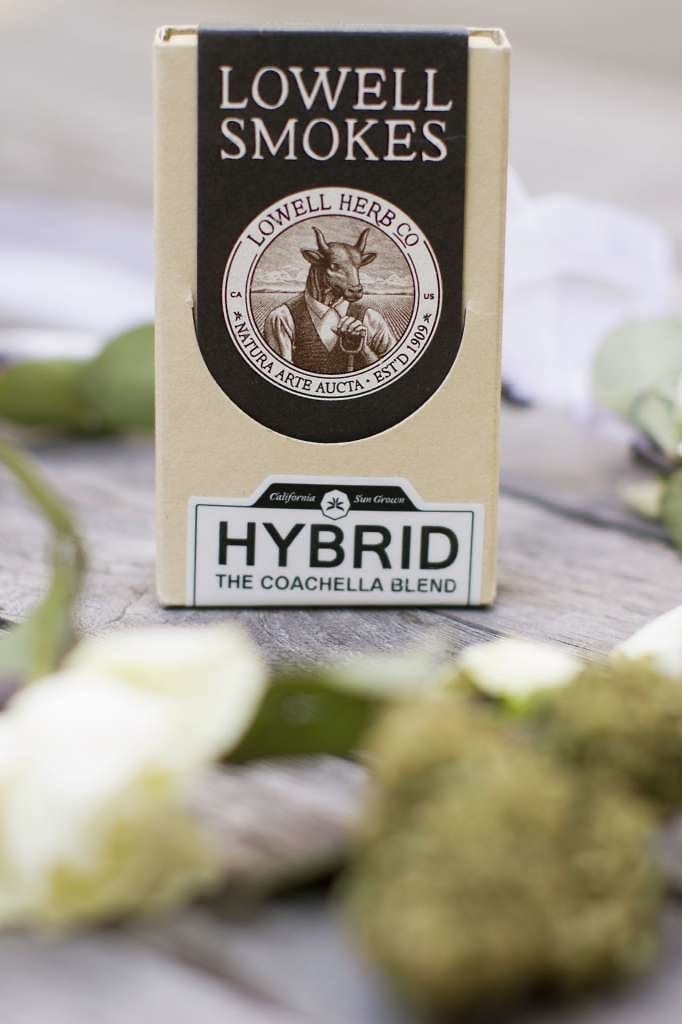 Last week, Santa Barbara based marijuana growers Lowell Farms announced a special "Coachella Blend". This limited-edition offer came just in time for notorious Music and Arts festival this month.
Lowell Farms intended for their new product of pre-rolled joints to be enjoyed at Coachella Festival this month. According to SFgate, the first 12 people to collect pre-ordered Coachella joints would get a cannabis bud flower crown!
Coachella Festival parent company AEG issued Lowell Farms a 'cease and desist' order last week. The letter asked for the growers to remove any references to Coachella from their website, social media, printed materials, and press releases.
The LA Times reports; "AEG has demanded Lowell Farms remove any posts tagged #Coachella and to cease using the tag," a statement from the company read. "Lowell Farms has no desire to get into a prolonged legal battle with such an established and well funded company, however they are working to find a creative solution to deliver this special blend to festival goers."