Please Stand By For New Updates – Don't see your event here?
Email irvin@3.80.3.10 and we will add it to the list!
Cannabis may not be legal yet in NYC, but you can still join in these 4/20 events to celebrate the most laid-back day of the year! However you choose to partake in the spirit of this nationally recognized holiday, check out the list of ganja-friendly cannabis events New York 2019. We're not saying all New Yorkers should take a dab, hit a blunt or eat a brownie, but you could…
Cannabis Events New York 2019
CBD Weekly POP up shop East Village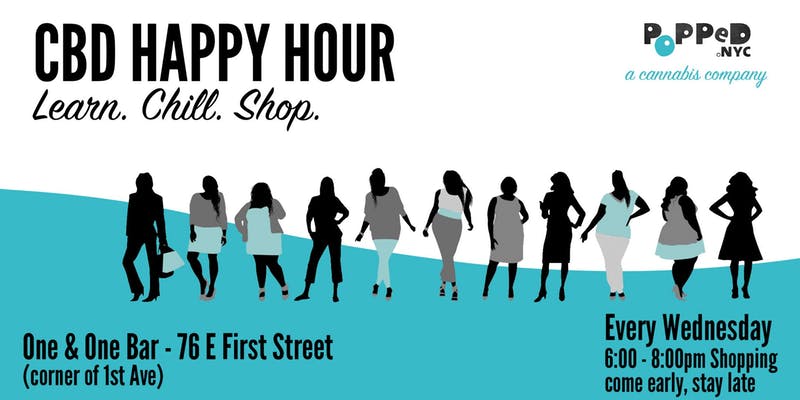 When: Every Wednesday, 6PM-8PM
Where:
One & One Bar
76 East 1st Street, New York, NY 10003
Price: Free
Are you canna curious? Maybe you have aches or pains, maybe anxiety. Is cannabis part of your daily routine? Spend happy hour in the East Village and check out all the amazing products we offer at Popped.nyc. If you are new to CBD, chat with our sales rep to learn about how it can help you and fit into your life. Shopping 6-8. Enjoy the yummy beverages and eats at this fun cozy Mexican joint. Come early, stay late! Learn. Chill. Shop. Pop!
More HERE.
The New Drug Free Workplace In The Era of Marijuana Legalization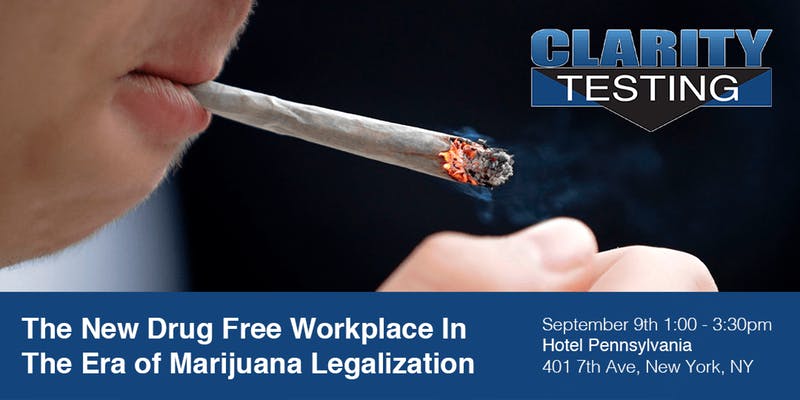 When: September 9, 2019, 1:00 PM – 3:30 PM EDT
Where:
Hotel Pennsylvania
401 7th Avenue, New York, New York 10001
Price: $129 – $199.99
What you'll learn
Best practices for drug testing
Crafting an intelligent drug free workplace policy
Strategies for handling positive tests in safety sensitive workers
Understanding the range of cannabis products
Saliva vs. urine vs. hair tests
More HERE.
EFGP Member Registration: Cannabis 101: What Entrepreneurs Need to Know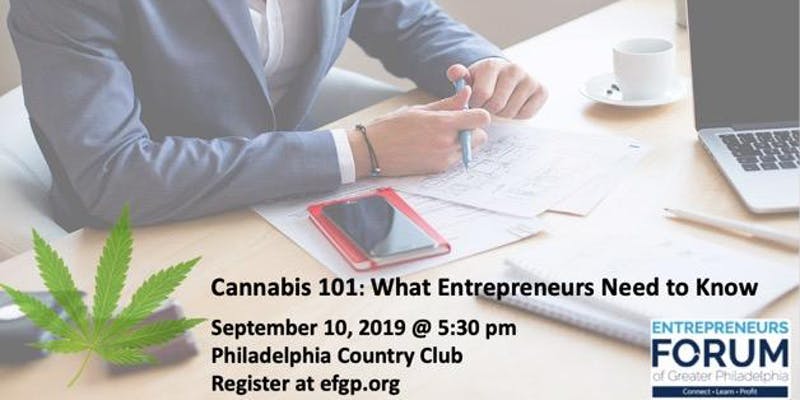 When: September 10, 2019, 5:30 PM – 8:00 PM EDT
Where:
Philadelphia Country Club
1601 Spring Mill Road, Gladwyne, PA 19035
Price: $0 – $45
Cannabis laws are rapidly changing across the country, reflecting growing acceptance of marijuana's efficacy in treating some medical disorders and increased tolerance for its recreational use. Many entrepreneurs have been attracted the burgeoning cannabis industry, but it's not only would-be growers or dispensary owners who need to understand "cannabusiness." The enormous change represented by cannabis acceptance has implications – and offers new opportunities – for companies of all kinds.
At our September 10th program, we'll hear from Steven Schain, Senior Counsel at Hoban Law Group, an international practice devoted to cannabis and hemp law. In addition, a panel of business owners with experience integrating cannabis-related workstreams into their companies will tell their stories and answer your questions.
More HERE.
CBD and Cocktails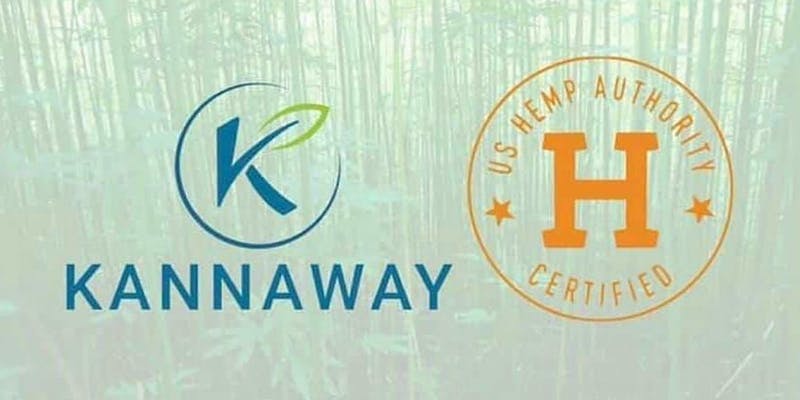 When: September 12, 2019, 6:30 PM – 7:30 PM EDT
Where:
The Hom Store
8810 3rd Avenue, Brooklyn, NY 11209
Price: Free
Come join us to learn about Hemp CBD oil, about the endocannabidnoid system, about hemp's remarkable health benefits and why CBD has become the buzz word taking the natural world by storm.
Come learn about the company that pioneered the industry, The Premier Cannabis Company.
Come learn about a ground-floor opportunity, in what is currently the hottest market place, with limitless growth potential.
Come join us for CBD and Cocktails @ HôM.
HôM has yummy cocktails and a delicious menu of food to choose from.
First 20 attendees will receive an exclusive swag bag packed with free CBD products.
More HERE.
Ellementa Buffalo: Cannabis and CBD for Pain Relief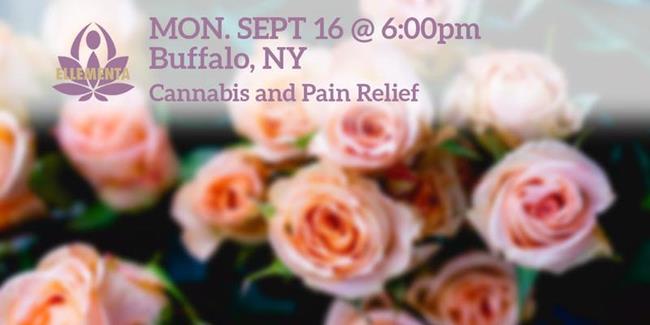 When: Sep 16, 2019, 6-8PM
Where:
Browz Studio
423 Elmwood Ave, Buffalo, NY 14201
Price: $15
Let's Talk About: Cannabis and CBD for Pain Relief
If you've never been to an Ellementa Gathering before, you may not know how our Gatherings are very different from other cannabis events out there. This is not a lecture, this is not a business networking event. This is a vibrant, exciting, dynamic and personal sharing of wisdom and experiences. Join us at this Ellementa Women's Wellness Gathering for empowering knowledge & candid conversation!
You may be experiencing pain and yet suffer in silence. Or you may know someone in pain and want to offer them a healthier, safe alternative to opioids.
Learn how cannabis and CBD, can be beneficial to our health and wellbeing and offer us relief from inflammation and pain.
We'll talk about the different ways to use THC and CBD, and how they interact with our bodies and brains – and each other.
Learn about our Endocannabinoid Systems and some of the science behind why cannabis and CBD can be really good for our health.
If you are looking to understand how cannabis interacts with your body and brain and want to improve your health and wellness or simply feel better, this Gathering is for YOU.
Learn from our local Ellementa Leaders, Guest Experts and Trusted Brands at Ellementa Women's Wellness Gatherings. Our female-forward events are warm, comfortable and welcoming to women/female-identified who are new to cannabis as well as the more experienced.
Share knowledge. Take charge of your health. Get inspired. And bring a girlfriend!
We look forward to seeing you! #FeelBetter
More HERE.
CBD: A New Age in Medicine & Business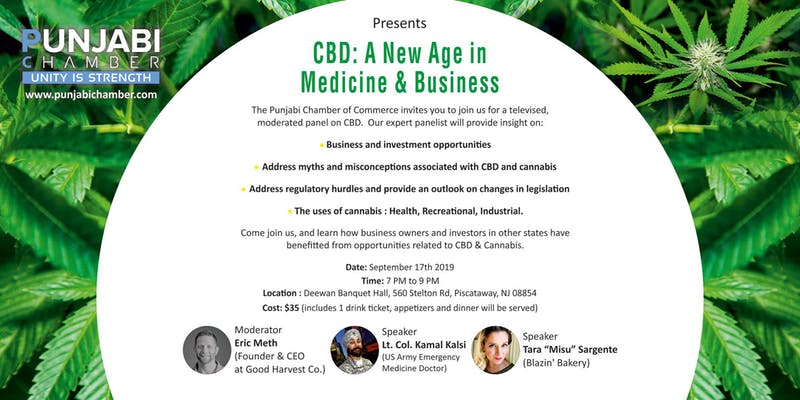 When: Sept, 17, 2019, 7PM to 9PM
Where:
Deewan Banquet
560 Stelton Road, Piscataway, NJ 08854
Price:
The Punjabi Chamber of Commerce invites you to join us for a televised, moderated panel on CBD. Our expert panelist will provide insight on:
Business and investment opportunities
Address myths and misconceptions associated with CBD and cannabis
Address regulatory hurdles and provide an outlook on changes in legislation
The uses of cannabis:
Health
Recreational
Industrial
Come join us, and learn how business owners and investors in other states have benefited from opportunities related to CBD & Cannabis.
More HERE.
Green Screen: Reefer Madness – The Movie Musical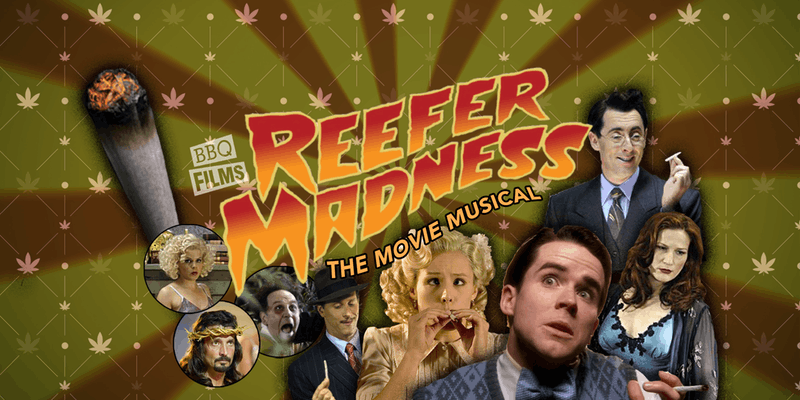 When: September 20, 2019, 6:30 PM – 9:30 PM EDT
Where:
House of Yes
2 Wyckoff Avenue, Brooklyn, NY 11237
Price: $20 – $35
Jimmy Harper can't resist the Reefer Den in this satirical stoner singalong combining the 2005 film with live performances by Broadway stars and the original cast. This show is the perfect hybrid of immersive movie magic and theatrical performance created by your buds at BBQ Films.
Finally learn the truth about the "Devil's Lettuce"—in song! This musical parody brings music, dance, and drama to a tale inspired by the classic 1936 propaganda film, Reefer Madness. Witness the harrowing story of Jimmy Harper and Mary Lane, a young couple bubbling with love who are torn apart by a single toke of the wacky tabacky.
REEFER MADNESS – THE MOVIE MUSICAL stars Christian Campbell, Kristen Bell, Alan Cumming, Amy Spanger, Ana Gasteyer, Steven Weber, Robert Torti, and Neve Campbell.
Green Screen: Reefer Madness – The Movie Musical includes an interactive screening of the movie, special guests from the original film, live musical numbers from the Broadway stars of the upcoming revival, and plenty more surprises.
Green Screen is a full-spectrum event series created by BBQ Films that caters to cannabis enthusiasts. Part clubhouse, part variety show, part movie theater—we've cultivated the perfect hybrid event to watch your favorite films and TV.
This "very special town hall" has a suggested dress code, so we encourage you to arrive in your Prohibition-era finest (or drug-propaganda inspired gear).
More riveting details will be announced soon!
BBQ Films is an Emmy-nominated event production company that creates immersive cinematic experiences in extraordinary locations. Our Film Crew crafts interactive installations around our favorite titles, building the very best moment to watch a movie or show. Est. NYC 2007.
More HERE.
Kannaway Showcase – Rye Brook, NY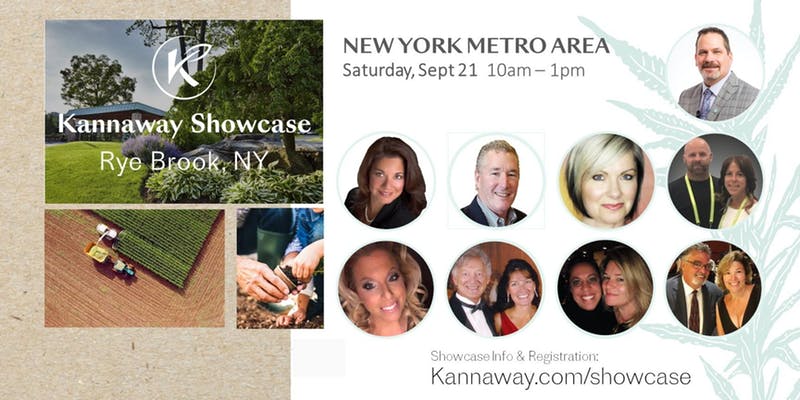 When: September 21, 2019, 10:00 AM – 1:00 PM EDT
Where:
Hilton Westchester
699 Westchester Ave., Rye Brook, NY 10573
Price: $0 – $20
From the science behind CBD to the inner workings of the endocannabinoid system, Kannaway Showcase events give Brand Ambassadors the chance to learn about everything the Company of Firsts has to offer. Attendees will hear from a number of hemp lifestyle entrepreneurs and CBD experts who will offer plenty of mindset and empowerment coaching opportunities. Plus, you'll receive first-hand insight into our Soil to Sale Guarantee, product testimonials, and our partnership with ECHO, a non-profit aimed at delivering CBD supplements to families in need.
Come join us at our upcoming Kannaway Showcase in Rye Brook, NY to experience all the excitement that is Kannaway and learn about:
The science behind CBD and the Endocannabinoid System
How to partner with a "fast-growing company in a fast-growing market"that sets the highest quality standards
The importance of quality and testing and a Soil to Sale Guarantee
How to choose the safest CBD products right for you
Powerful product testimonials
How the Company of Firsts is positioned in a global market
How Kannaway supports families & individuals without financial resources that need CBD
Recognition of Kannaway Brand Ambassadors leading the way with purpose to improve quality of life through health and business
More HERE.
BRUCE LINTON AND KEVIN MURPHY TO JOINTLY DELIVER KEYNOTE ADDRESS!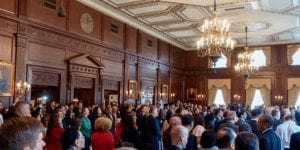 When: September 24, 2019, 8:00 AM – 7:00 PM EDT
Where:
The Union League Club 
38 E 37th St (SW corner of Park Ave. & 37th St.), New York, NY 10016
Price: $150 – $10,000
(NOTE: Business Attire Required)
This timely Summit brings together a diverse group of leaders from the government, business and healthcare sectors in the privacy of The Union League Club, one of New York's oldest and most prestigious institutions. A full day of panel topics, moderated by industry experts, will address the challenges and tremendous financial opportunities of this burgeoning industry (see below agenda). According to an estimate by Cowen, CBD sales are forecast to reach $16 billion by 2025, with health and wellness products leading the way, and food, beverage and beauty to also play a critical role.
More HERE.
Up In Smoke?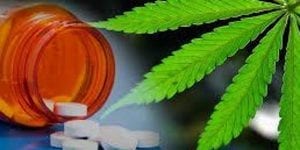 When: October 6, 2019, 8:00 AM – 11:30 AM EDT
Where:
Radisson Hotel Hauppauge-Long Island
110 Vanderbilt Motor Parkway, Hauppauge, NY
Price: $75
Many states have legalized cannabis for medical use and for recreational purposes. It has been promoted as a replacement for opioids in the treatment of pain and even as a substitute for opioids in the treatment of addition. Yet, due to its status as a Schedule I substance, there has been relatively little research regarding cannabis and its medicinal uses, especially in dentistry.
More HERE.
CannaGather.com/NY Monthly Education & Networking Event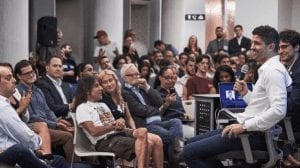 When: October 15, 2019, 7:00 PM to 9:00 PM
Where:
Galvanize
303 Spring Street, 10013, NY
Price: $19-$50
CannaGather is the largest cannabis industry community in NY, NJ, and now across the US – comprised of 13,000+ industry leaders and newcomers!
More HERE.
Onsite – Pain Management in 2019: Issues, Challenges and Treatments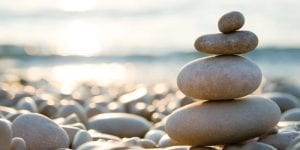 When: October 18, 2019, 8:30 AM – 4:30 PM EDT
Where:
Hospital for Special Surgery, Main Campus
535 East 70th Street, Richard L. Menschel Education Center, 2nd Floor, New York, NY
Price: $50 – $100
This year we are approaching the treatment of pain from a different angle, focusing on alternative options to pain control. Patients are seeking out different modalities, other than medications, to help them through painful experiences, both acute and persistent. There is a growing body of literature demonstrating that teaching patients techniques on how to maintain control, reduce stress and improve their quality of life by active participation enhances their wellbeing. As healthcare providers, we need to be cognizant of their potential value and be familiar with some methods that we can utilize ourselves and encourage our patients to employ. To this end, we will have presentations on the use of medical marijuana, mindfulness therapy, the value of nutrition, the importance of rehabilitation and ways to improve communication with our patients.
More HERE.
NYC NORML AWARDS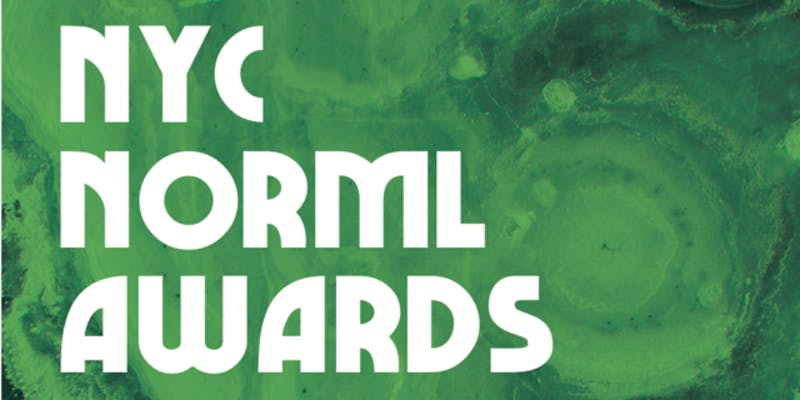 When: October 22, 2019, 6:30 PM – 10:30 PM EDT
Where:
Hudson Terrace
621 West 46th Street, New York, NY 10036
Price: $75
The first annual NYC NORML Awards will take place October 22, 2019 at Hudson Terrace. It will feature a key note by NORML Founder Keith Stroup, as well as an awards ceremony, live musical performances, and 120 of the most influential members of the cannabis community. So come and join us as we enjoy a gourmet 4 course meal, an outdoor smoking area and truly special night.
More HERE.
KOSHER NATURAL AND HOLISTIC HEALTH EXPO, SECOND BIANNUAL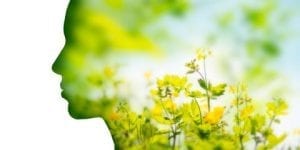 When: Nov 10, 2019, 10:00 AM – 9:00 PM EST
Where:
2902 Kings Hwy
2902 Kings Highway, Brooklyn, NY 11229
Price: $18
WELCOME TO OUR BIGGEST EVER 2nd BIANNUAL KOSHER NATURAL AND HOLISTIC HEALTH EXPO COMING BACK TO NEW YORK!
OVER 100 different vendors
All on Natural and Alternative Health and Wellness.
Real Cannabis Entrepreneur Conference 2019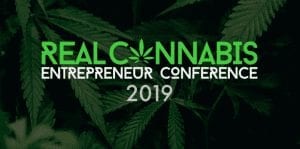 When: Nov 15, 2019, 9:00 AM – Nov 16, 2019, 5:00 PM EST
Where:
Ramada Plaza by Wyndham
160A Frontage Rd, Newark, NJ 07114
Price: $127 – $197
The Real Cannabis Entrepreneur Conference is the ONLY event focused on providing progressive business owners, investors and opportunity seekers with real life how-to information about breaking into the cannabis industry. No theory, state of the industry or policy based topics, just practical how-to instruction delivered by experienced cannabis professionals who've been there and done that!
More HERE.