Our "WeedStock Report" will post here every Friday, rounding up the stocks and business news in the cannabis industry. Investors can pick up a tip or two here, while the rest of us can bask in the reassurance that big business money means cannabis legalization will march on.
This just in…
---
Bloomberg Analyst: Cannabis Business Has Its Best Days Ahead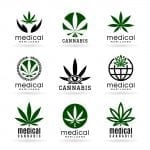 It is seldom that you hear the words "be patient" from a stock market analyst, but that's just what Bloomberg analyst Sarah Halzack prints in her opinion column. She cautions that despite the tepid performance of cannabis stocks so far, the issue is not with the business, but "…a bumpy rollout of legal marijuana…" She points out that even in Canada, with a far smoother entry for the legal market with legalization at the national level, dispensary openings have been slow.
Even in Canada, the black market competes with the legal market. While dispensaries gradually open and then sell out as soon as they open their doors, they're also out-priced by the same street trade that's been driving the market prior to legalization.
Certainly, no one can argue that cannabis legalization in North America hasn't been bumpy. Actually, in the US market, "bumpy" doesn't quite capture it, it's more like "a Sherman tank with triangular treads falling downstairs." With still over half the country not cleared for recreational use, and no loosening of laws at all at the federal level, one wonders how the Canadian market would have fared had they been competing with a more mature market in the US.
---
Does Your Cannabis Strain Need To Be Celebrity Endorsed?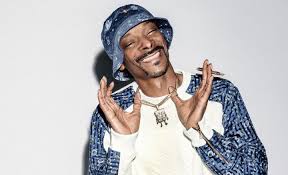 The celebrity pot activists in pop culture, such as Snoop Dogg, Willie Nelson, and Tommy Chong, feel like old, trusted friends to us in cannabis culture. But that cult of personality may not translate well into sales when a celebrity adds their branding to a weed strain. Variety magazine takes a hard look at celebrity cannabis strains.
Ironically enough, celebrity cannabis brands have a hard time breaking into dispensary markets, even fame-obsessed California. Willie Nelson's Reserve is available in spotty locations, Snoop Dogg's Leafs is only available in Colorado and Canada but not California, and Chong's Choice is barely showing up anywhere.
It's pointed out that in the industry, there's actually a stigma against celebrity brands. We can see it. The fact is, these are all old guys from generations back. Nelson and Chong belong to the Baby Boomer generation, so it's not like their face on a label draws buyers into the store over other considerations. The Snoop has his fan base still, but since he started going on Martha Stewart, it's like he lost a bit of his street cred. And when it's all said and done, being a prominent celebrity famous for being a friend of the sweet leaf doesn't necessarily mean you know how to run a cannabis business.
---
Get Ready For Weed In The Windy City!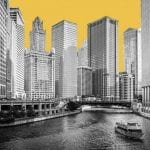 There is no end of anticipation in the Midwest for the Illinois cannabis market to open. Recently the mayor of Chicago, Lori Lightfoot, enacted an ordinance to regulate zoning for cannabis stores. The gist is to keep them out of the heart of Chicago's central business district to keep it "family friendly," as the mayor cites tourism concerns. But the rest of the city will be divided into seven zones, each allowed to have 13 cannabis stores, for a total of 91 stores allowed in Chicago.
Which sounds more than lenient, as prior results in other cites across the nation have demonstrated that sometimes it's tough to keep even that many stores going. That being said, since when does legalized cannabis hurt your tourism industry? It certainly hasn't hurt Las Vegas, which was also chasing after a more family-friendly image a while back.
Mayor Lightfoot might want to rethink that tourism market. Consider this map: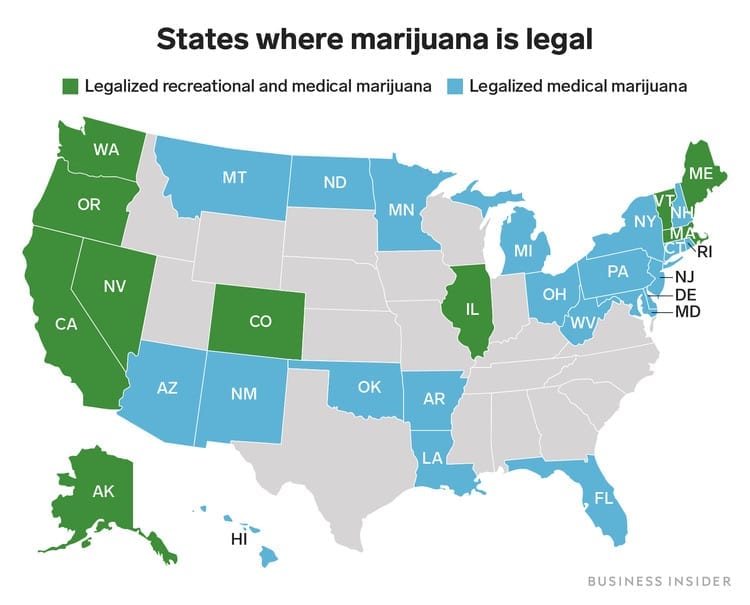 So far, recreational cannabis has been going on mostly out west, or in the eastern seaboard. Michigan is also legalizing for recreational but reports there have been spotty. Illinois is going to be a new oasis in a weedless desert. In fact, Chicago is almost exactly halfway between Colorado and Massachusetts, the two nearest places to get recreational cannabis with no prescription, just because you want to. Hurting your tourist business, really?
---
Til next time, fans, stay lit!